It's the end of October already but better late than never I guess. So here is a review of this month's LookFantastic Beauty Box.
I've used this face mask before and you can read my full review of it here. As it is a product that I've previously used and liked, I was quite happy to find it in this month's box.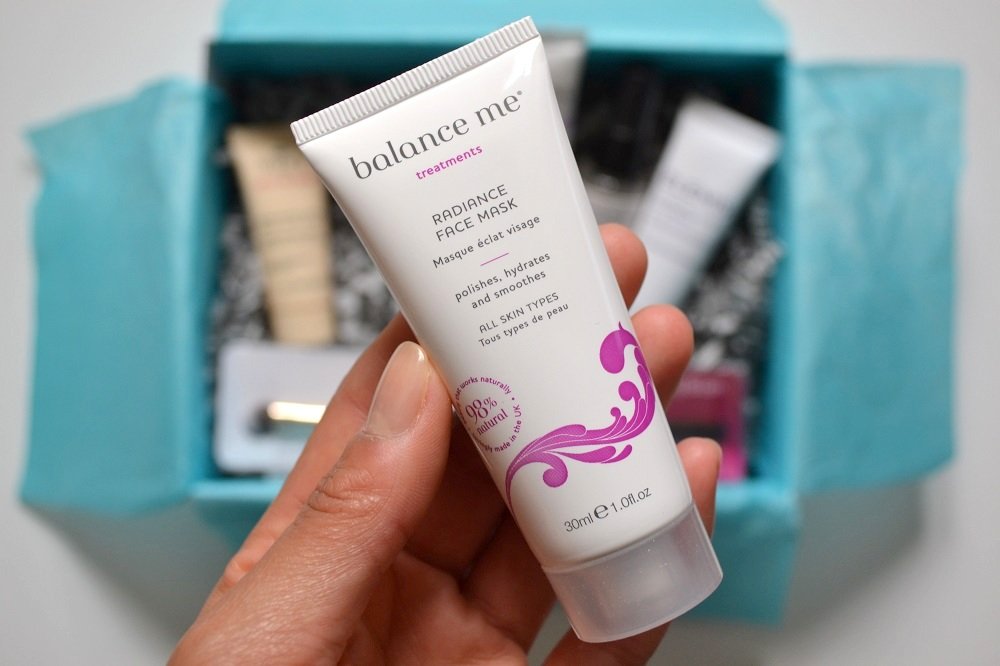 Percy & Reed Smoothed, Sealed & Sensational Volumizing No Oil Oil

As someone with 'big hair', who uses copious amount of 'actual oil' to add moisture, this isn't exactly a product targeted at me. I will be quite honest in saying that I haven't tried this product, nor do I intend to (for obvious reasons) but I'm sure I'll be able to give it to a friend who will find it useful.
Look Good Feel Better Eye Shading Brush
I currently use a few of the Look Good Feel Better makeup tools and so I was happy when I saw this eye shading brush in this month's box. Like the other LGFB brushes, it's super soft and it works perfectly for applying and blending eyeshadow.
Murad AHA/BHA Exfoliating Cleanser
I'm always happy to find new skincare in a beauty box. I've not tried any Murad products before and although I'm still yet to try this exfoliating cleaner (due to the fact that I currently have a few on the go), I'm sure it will come in handy for when I'm next travelling and need to take a miniature.
I had never previously heard of Monu skincare but I must say that I am pleased with this moisturiser. It does what it says and helps to firm the skin and you can feel it working instantly. It's not greasy and it sits well under makeup, which I particularly like.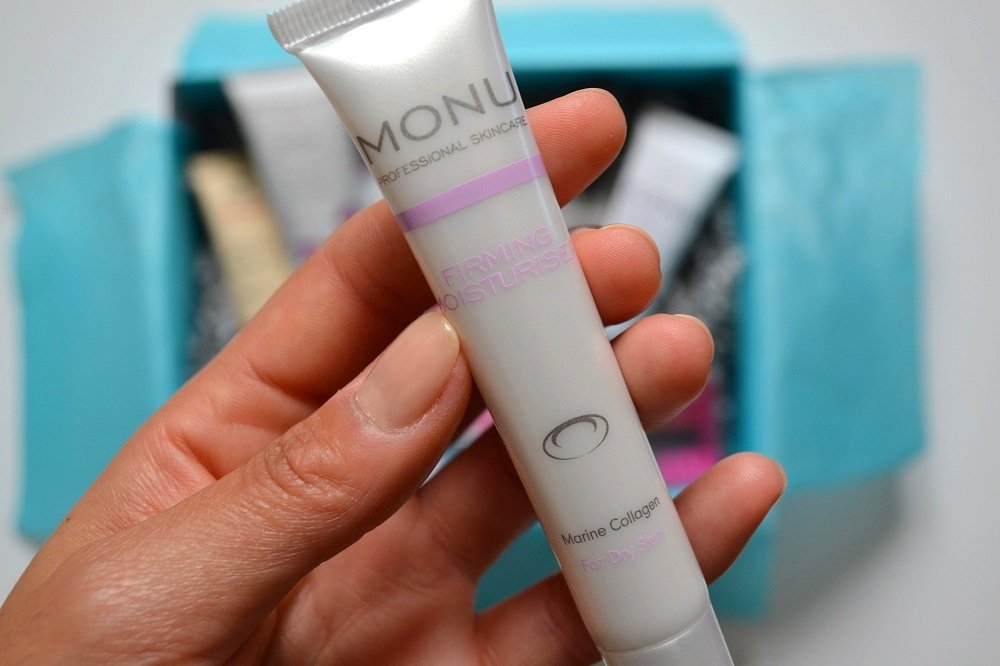 Elemis Hydra-Balance Day Cream

I really like this day cream. It's been ideal for my skin whilst being on holiday, as after coming in from the sun it was nice to refresh and apply this day cream to restore moisture and hydration to my skin. It really does help to hydrate the skin and you can instantly feel it soak in. – I'd probably buy this product in full size in the future!

Nuxe Paris Hand and Nail Cream
I'm surprised I haven't finished this hand cream already. I've been carrying this around in my handbag on a daily basis and using it on the go. It doesn't feel too oily and keeps my hands moisturised for a good amount of time. This miniature size has actually really come in handy when my handbag has been stuffed to the brim.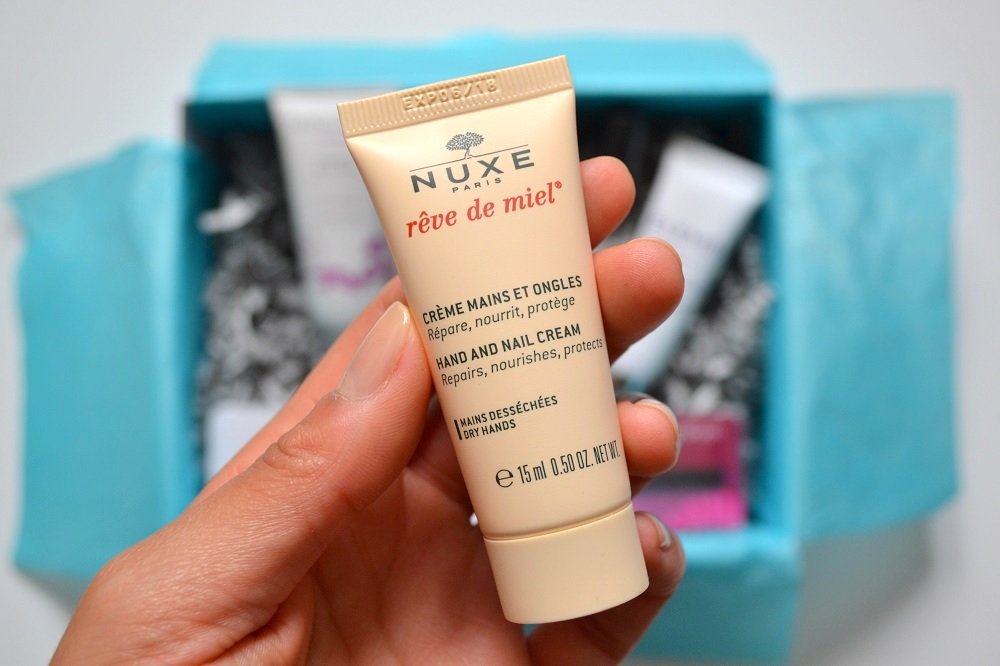 Overall that's another LookFantastic Beauty Box that I've been pleased with. I've received a good selection of products, some of which have really come in handy and others which I would purchase in the future.
Have you tried any of these products?
You can subscribe to The Limited Edition LookFantastic Beauty Boxes here.
Samio x
Some of the items may have been sent to me for review purposes, however this does not affect my opinions – check out my disclaimer for further information.