Back at the start of the year I got a skin infection that pretty much took over my life for the first few months of 2020 (little did I know a global pandemic was also just around the corner)…
I look at my skin now and see a faded spattering of dark splodges across my body, and it's crazy to think that just some months ago this was where my skin was red raw, itchy and sore to the touch.
After trips back and forth to the doctor's, a mix of diagnoses and nothing really working to full affect, I decided to take matters into my own hands and went on a mission to cure my skin.
And it worked.
Several months later and I'm sat here relieved to say that the red raw skin healed, it no longer itches, and whilst sensitive in parts after my skin going through such a trauma, it's no longer sore to the extent it was previously. It feels amazing to feel and see it come such a long way…and even the post infection hyperpigmentation has slowly started to fade too.
I'm so grateful for my skin's recovery, and whilst it felt like forever whilst going through it, I do realise it's only a fraction of what some people with skin issues have to deal with on an ongoing basis.
It was eye opening to say the least, and it's something that whilst going through the worst of it, knocked my confidence like nothing had before.
I stopped going out and pretty much went inward as I went through the process of trying to heal my skin.
Then the pandemic hit, and the UK went into lockdown.
I was rather accustomed to staying home at this point. But like most people, I still found the pandemic a lot to deal with mentally.
I'm someone who can overthink at the best of times but this new world adjustment had my brain doing overtime (and it still has its moments I should add).
I was in need for a routine, a distraction and a pick me up.
And so one day whilst being stuck at home, I pulled out my makeup, and began to 'get ready'.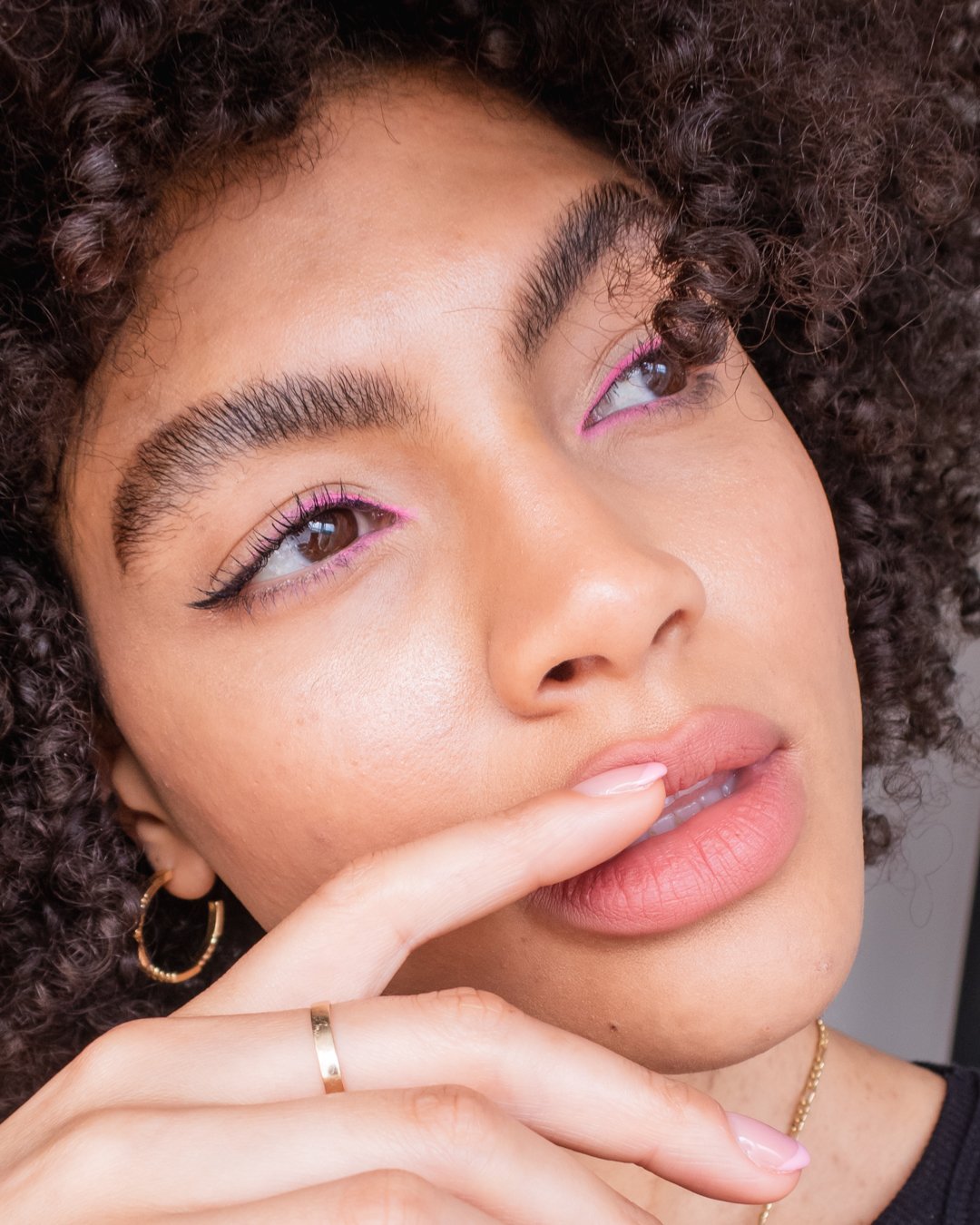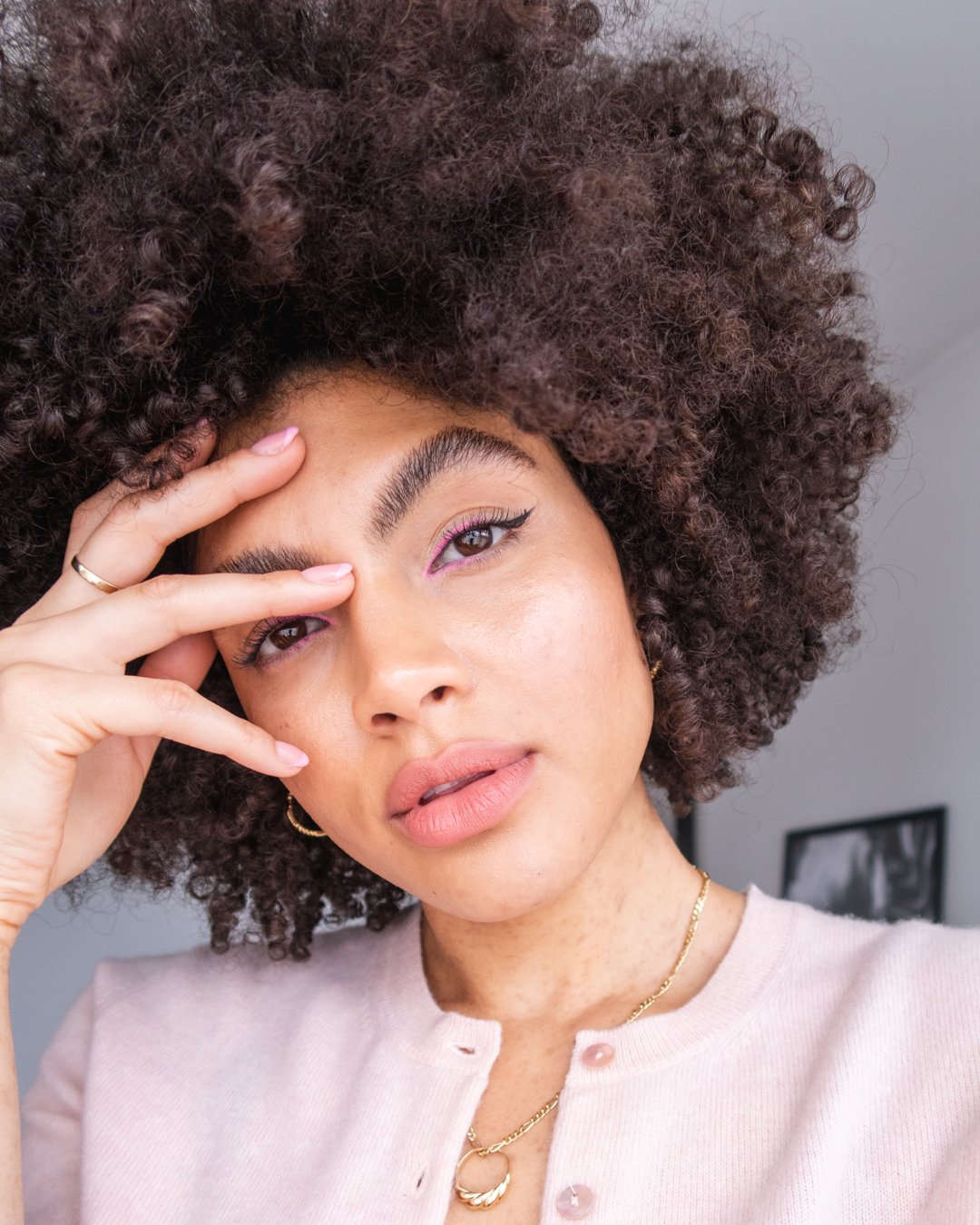 [show_shopthepost_widget id="4213484″]

The start of lockdown was my full phase of 'all dressed up and nowhere to go' because I found that getting ready, getting dressed and doing my makeup was my one grasp at holding onto some form of normality.

At this point I actually hadn't done my makeup in such a long time due to my skin. But it felt good to see myself looking 'revived' so to speak.

Whilst most people were enjoying the luxury of not feeling the need of having to apply makeup, or get ready properly whilst now working from home, I was just getting back into a routine of doing my makeup, putting on something nice and enjoying seeing myself looking better.

Makeup was becoming fun again and I wanted to play around and experiment.

Playing around with colourful pops of makeup had been something I'd done a lot a long time ago, but not in recent years. But right now I wasn't going anywhere, so why not have a bit more fun with it.

A winged liner was nice, but how about in green?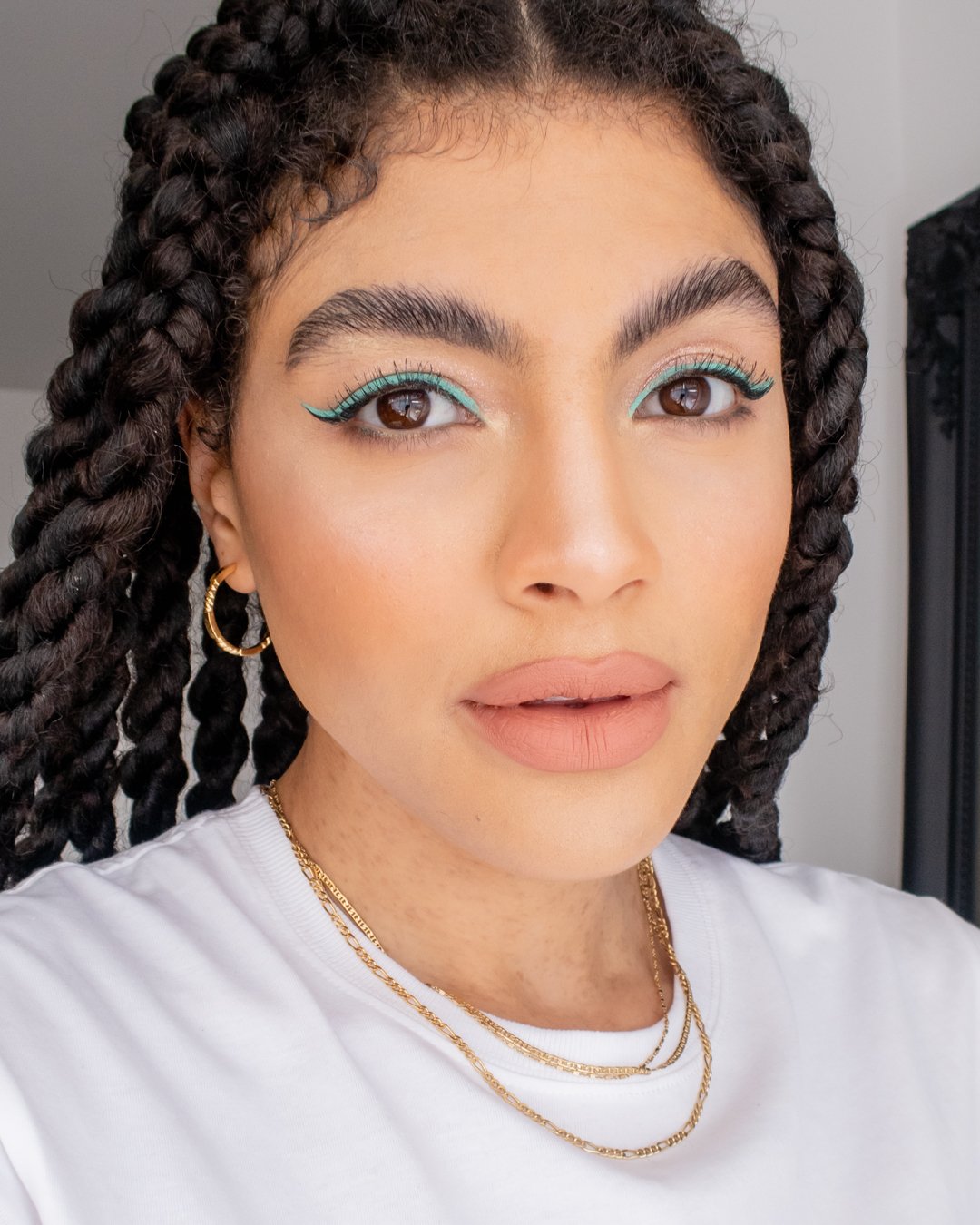 [show_shopthepost_widget id="4213481″]

Soon playing with graphic eyeliner looks and subtle pops of colour became a bit of a thing. I would often think, 'what wearable, yet fun makeup look can I try and create today'.

Whilst doing my makeup I was able to focus on something that wasn't the pandemic and it was a much welcomed distraction that actually really helped to calm my anxiety.

I'd get ready, and experiment with something subtle but fun when it came to my makeup, and it became my new form of artistic expression.

Getting ready felt good. Even if I wasn't going anywhere.

It was giving me a confidence boost and in those thirty minutes or so of makeup play where I'd focus of perfecting a colourful wing or artistic line, it was like a meditation in which I was able to relax and get lost in the joy of makeup play.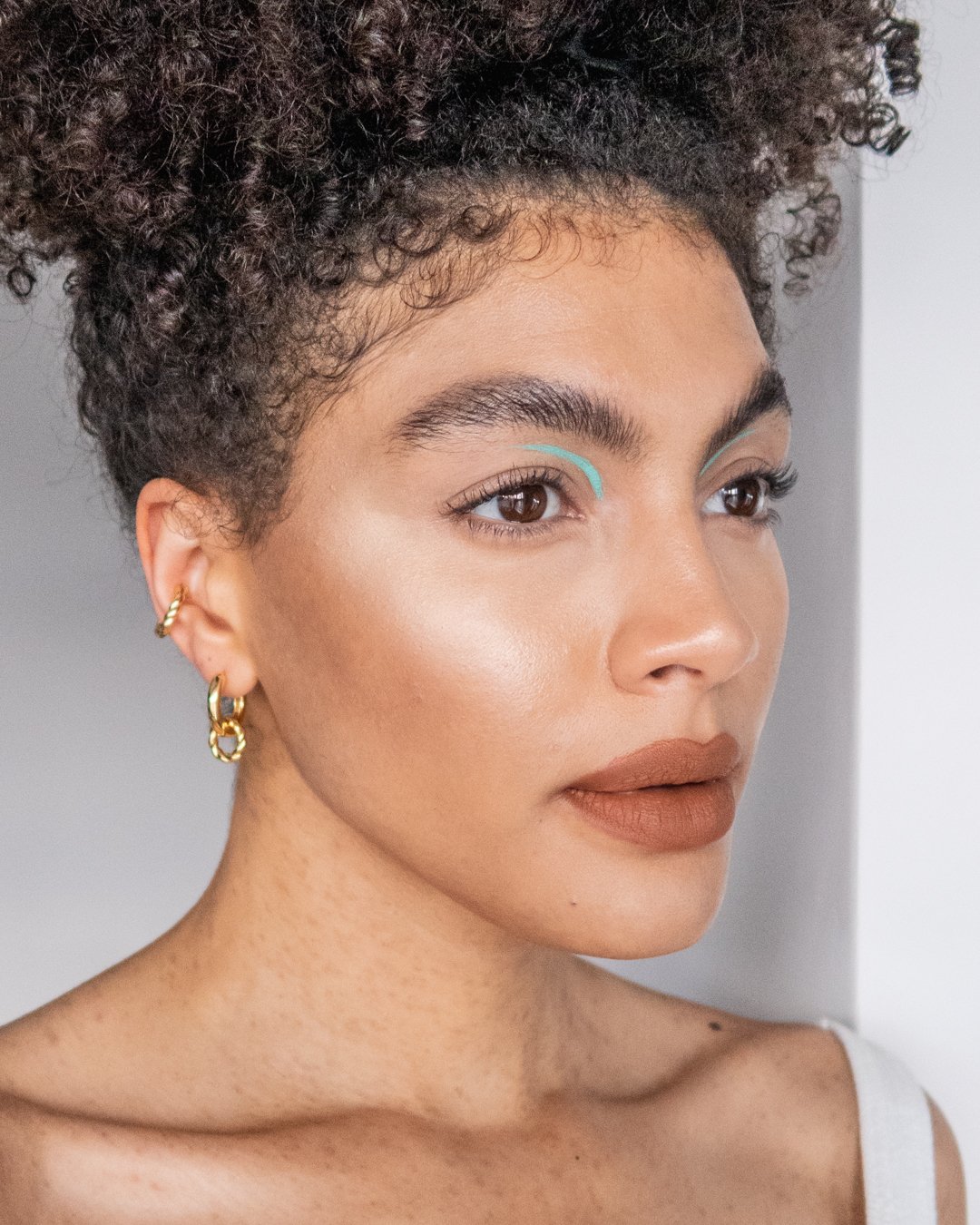 [show_shopthepost_widget id="4213480″]

You may notice a lot of this is written in the past tense, as I must admit I haven't been playing around with makeup quite as much more recently, but my rekindled love for it is still definitely there.

I'm pleased to say that my skin has come along even further since April (when the UK lockdown first began) and I finally feel confident and happy with my natural skin. So right now I'm embracing it, and I've been enjoying makeup free days as of late.

That doesn't mean that I'm done playing with makeup though.
[show_shopthepost_widget id="4213473″]

This period made me appreciate the art of makeup even more than I had done before. What it can do as a boost of confidence, but also how it can be used as an artistic expression is wonderful, however bold or minimal you wish to go.

It's the form of playing dress up that I love; 'Who do I wish to be today?', 'which version of me do I wish to portray?', 'what artistic expression do I wish to show to the world?' (or even just myself at home).

It's fun, and it's definitely been a great distraction at times. And for those moments of makeup play I am definitely grateful.

Samio x
[show_shopthepost_widget id="4213470″]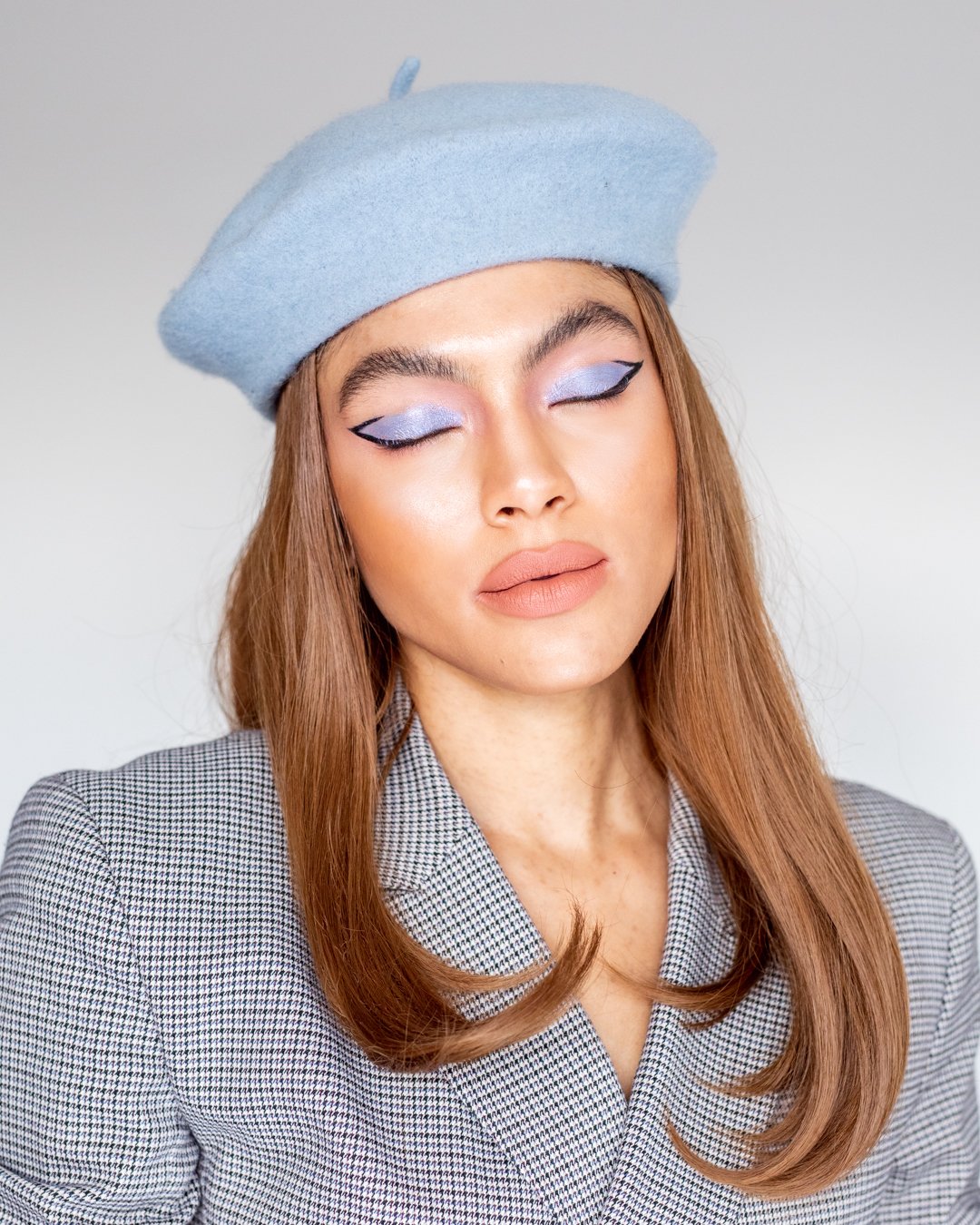 [show_shopthepost_widget id="4213476″]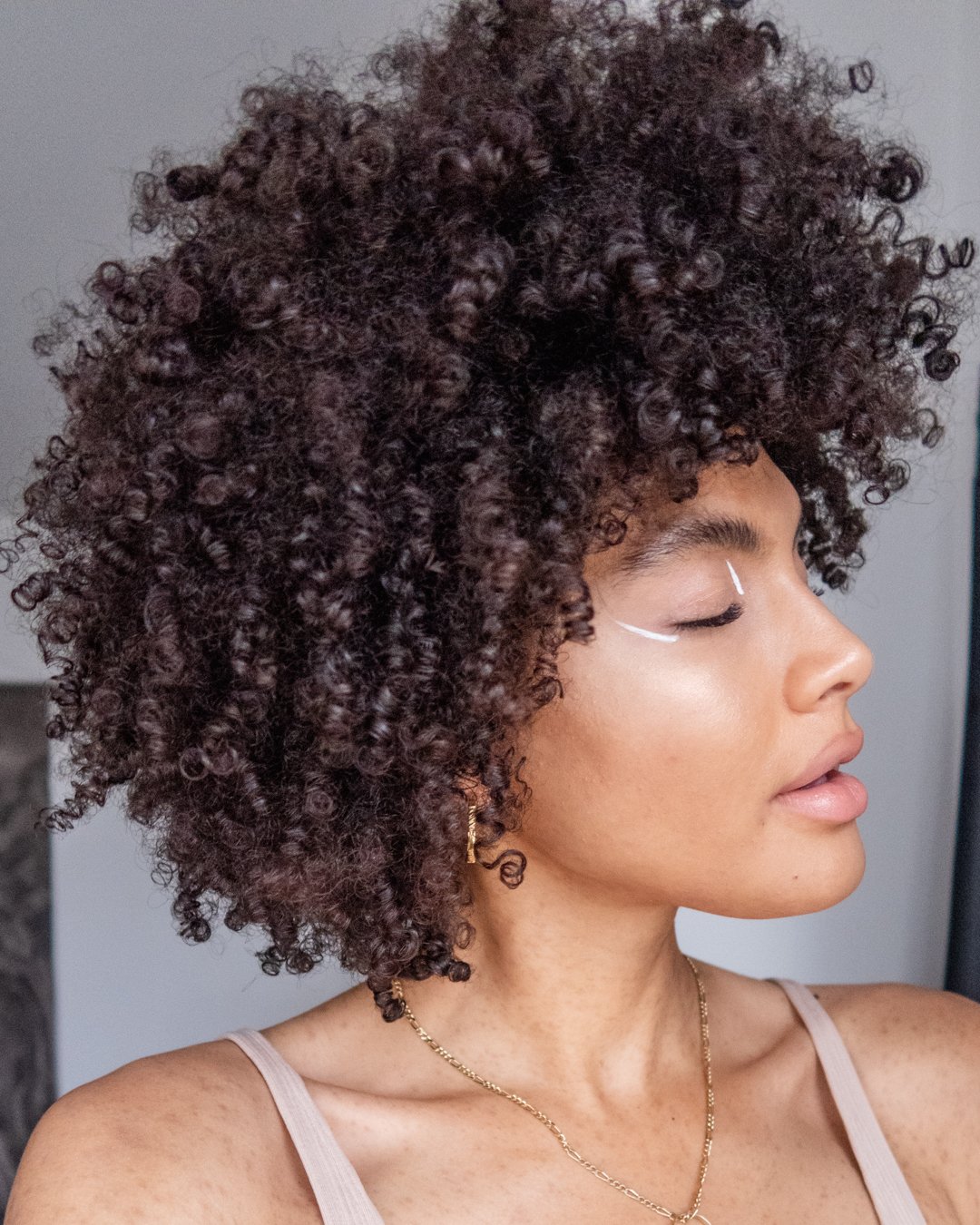 [show_shopthepost_widget id="4213479″]