With all my makeup and what not, I feel one thing that I seriously lack is a wide range of appropriate tools/brushes for applying it. I think my problem is that I spend too much time looking for and purchasing fancy makeup and not enough time focusing on which tools to buy to apply it. Don't get me wrong, I always have a foundation brush and that sort of thing but I have to say I'm not the most adventurous when it comes to purchasing new ones and their are so many out there, it's often hard to choose.
A brand that is new to me is Look Good Feel Better. After recently being introduced to it and trying out some of their makeup tools I'm pleased to say that not only are their makeup brushes great but they also support a great cause too as the LGFB charity supports women struggling with the visible side effects from their cancer treatment.
At first I wasn't so sure about this sponge. I've had them used on me in the past by makeup artists and they have always done a great job but for me I just wasn't getting the same results… Until I got used to the technique. I had to remind myself that this isn't a foundation brush, it's a sponge and so rubbing it around my face was just dragging my foundation around and not really blending it. I've found that dabbing works best to blend the product when using this sponge and using the tip actually works perfectly for when you're trying to conceal spots or blemishes.
One thing I was serioulsy in need of was a new contour brush. This one works like a dream, as the rounded angle of the brush works perfectly to lightly contour my cheeks without making my bronzer come out looking too harsh. The brush is so soft and it's probably my favourite one out of the three.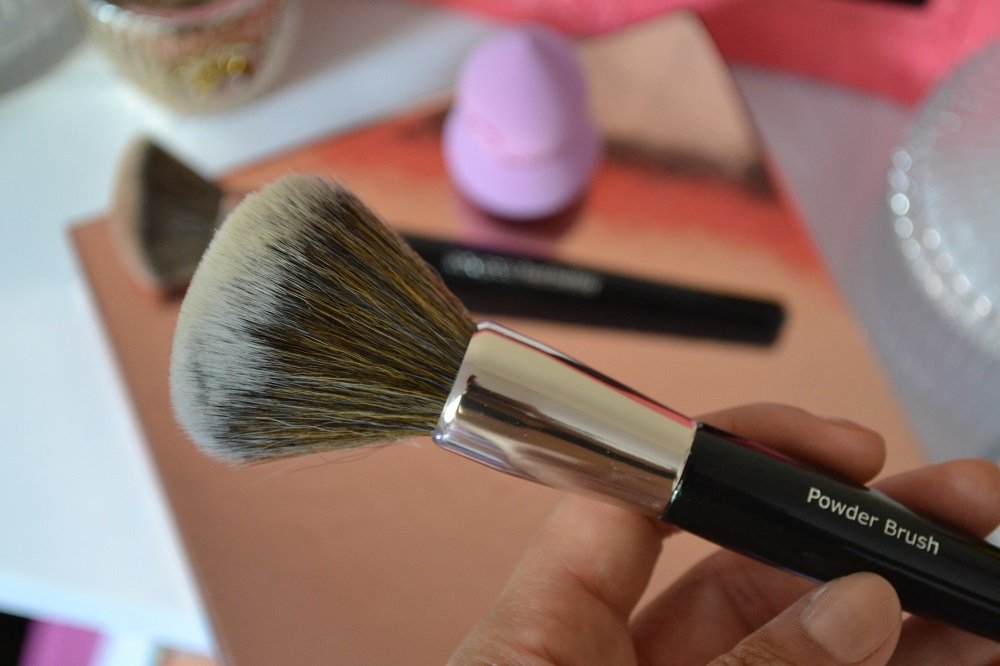 This brush (like the contour bush) is so soft and it perfectly and lightly helps me to apply just the right amount of powder to my face so that I can decrease shine without looking too powdery. It's been ages since I found a powder brush that I liked as much as this one and I'm really pleased with it.
Overall I'm really happy with these Look Good Feel Better makeup tools and I'd definitly recommend them. I'd now really like to try out more of the brushes from their range too.
Have you tried anything from the Look Good Feel Better range? What's your favourite brand of makeup tools and brushes?
You can shop the Look Good Feel Better range here.
Samio x
Some of the items may have been sent to me for review purposes, however this does not affect my opinions – check out my disclaimer for further information.