If you're new to the world of cruelty free beauty and are trying to get a better understanding of what it means, you may have already found it a bit confusing when coming across some products that are labelled 'cruelty free' and others that are labelled 'vegan', but maybe not both. It's pretty normal when starting out your journey into the world of cruelty free beauty to have lots questions like 'What does cruelty free beauty actually mean?', 'What does vegan friendly mean?', And 'does cruelty free mean both cruelty free and vegan?'
In this blog post I'm going to dissect some of this terminology a bit, and hopefully help you to better understand and navigate the world of cruelty free and vegan beauty…
What does 'Cruelty-Free' Beauty mean?
When referring to beauty products, 'cruelty-free' means that the products haven't been tested on animals, nor do they contain ingredients which have been tested on animals. In order for a brand to be classed as cruelty free, all of their products must be cruelty free.
What does 'Vegan' Beauty mean?
The term Vegan when labelling beauty products refers to products that don't contain any animal derived ingredients, for example things like honey, which comes from bees, or even some dyes which can come from bugs, or different skincare ingredients which can have animal derivatives too. An individual product from a brand can be classed a vegan without the entire brand being classed as vegan.
So what's the difference between Cruelty Free and Vegan Beauty?
When looking at the general definitions for cruelty free and vegan beauty it sounds pretty straight forward, however this can be trickier to navigate than you'd think, as actually there are some brands which will claim to be vegan or sell a selection of vegan products, whilst not actually being cruelty free as a company. And if you are someone who is looking to buy only vegan products, not all cruelty free brands are fully vegan either.
But it is illegal to test beauty products on animals in the UK isn't it?
Thankfully the testing of cosmetic products and their ingredients on animals was banned in 1998 in the UK and subsequently it was also banned across the EU in 2013…however, things get slightly tricky again when you take into account brands which are also sold within the Chinese market.
Unfortunately, up until recently, cosmetics sold within China were required to be tested on animals by law. This meant that even products produced and sold within the UK and EU, if then also sold in China, would also have to go through mandatory testing in order to be sold to the Chinese market, therefore not technically making these particular brand cruelty free.
As of 2021 however new changes have come into place which have lifted the legal requirement of animal testing on some cosmetic products imported and sold in China, but not all. And so this still means that many cosmetics sold in China are still not classed as cruelty free.
So how do I work out which products to buy, where do I start?
At first it can all seems a bit confusing, but don't let this put you off altogether though, as I'm sure if you've made it this far into exploring more about the world of cruelty free and vegan beauty, you already have an interest to learn and understand it more, and I promise you that once you understand the basics it's much easier to navigate, and actually shopping cruelty free and vegan is easier than you think.
You can start by looking out for brands which have been leaping bunny certified. This means that they have gone through a specific checklist to prove that they are cruelty free. This doesn't mean that leaping bunny certified brands are also vegan however, so it is important to double check when looking for products that are both, but I'd say it's best to find out if a brand is cruelty free first, and then if you are looking for vegan specific products, then find out which cosmetics from that cruelty free brand are also vegan.
Most cruelty free brands have a wide variety of vegan products (with some brands being both completely vegan and cruelty free), so you'll soon find that there are so many amazing cruelty free and vegan beauty options to choose from to suit your budget. There are lots of products
available that are both cruelty free and vegan if you're looking to tick both of those boxes, and Boots have a wide range of both makeup and skincare to choose from.
So in this post I've teamed up with Boots to compile a selection of vegan beauty recommendations; from vegan skincare to vegan makeup, making up a full daytime routine as some suggestions to get you started.
---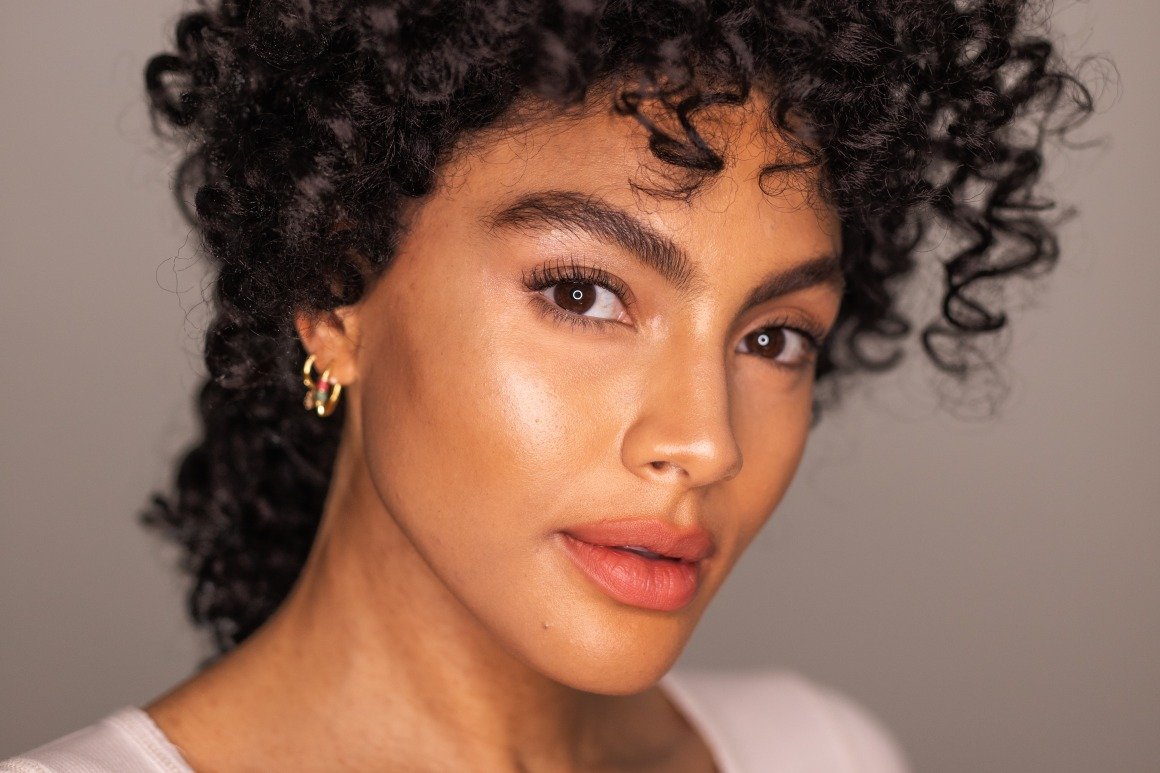 ---
Cruelty Free & Vegan Everyday Beauty Routine
I love starting off my skincare routine with a mist toner and Sukin's alcohol-free Hydrating Mist Toner has been one I've loved for a while. It combines Rosewater and Chamomile to help soothe, purify and cool tired skin.
It works great as a toner before applying skincare but also it works as great skin refresher throughout the day which can be sprayed on over makeup to help revive tired skin.
Suitable for: all skin types.
---
The Ordinary Hyaluronic Acid 2% + B5
This vegan hyaluronic acid is great for locking in hydration. I use this almost everyday, especially during winter, and it really helps to ensure my skin stays hydrated.
It's important to make sure your skin is damp when applying any form of hyaluronic acid to the skin, as this helps to lock in the moisture, rather than drawing it away from the skin.
So I always like to spritz my face first (this is where the Sukin Hydrating Mist Toner comes in handy), then I'll apply a few drops of this before applying my face cream straight after, and this really helps to maintain that moisture retention on the skin, for a plump and smooth complexion with a fresh, dewy feel.
Botanics Pure Botanicals 3% Caffeine Concentrated Eye Serum
I only recently first tried this eye cream and I instantly took a liking to it. It's a natural caffeine-powered serum which helps to nourish and wake up the eye area, great for those groggy mornings when your eyes need a pick me up.
Suitable for: all skin types
---
Botanics Hydration Burst Day Lotion SPF15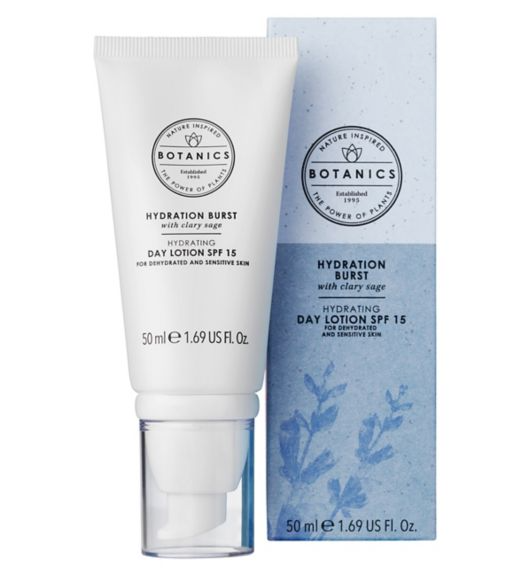 I always like to opt for a face cream with at least some SPF, even in the winter months, and this one with is great for sensitive skin which is in need of some added hydration. It contains Clary Sage extract to keep keeping your skin nourished and hydrated.
I first used this foundation a couple of years ago and I was instantly impressed by how good it was for the price. It has a light to
medium coverage, and a lightweight serum feel.
I have found that this foundation is easy to build up for a fuller coverage, and with
21 shades to choose from you can easily blend shades too, in order to create the perfect shade for you (something which I've also done in the
past). This serum foundation also contains SPF 15, which is another added bonus too. I'm using shade 2.1Y, for medium yellow undertones.
---
KVD Beauty Lock-It Concealer Crème
This is actually my first time trying out any products from KVD, but I have to say on first impressions I was immediately impressed wit this concealer.
It's a creamy and blendable, full-coverage concealer with all-day long wear. It also feels really nourishing and works well at keeping the under-eyes hydrating.
You can use it to conceal over spots and blemishes, or to brighten under-eyes. You can even use this to contour by going for a shade deeper than your skin tone to create shadows and definition.
---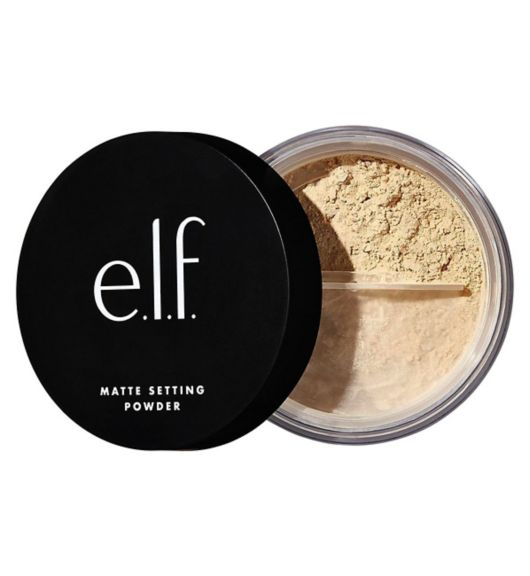 I always like to set my concealer and any unwanted shiny areas, such as above my brows, with a setting power. This ultra-fine setting powder gives a soft blur, matte finish and helps your concealer and foundation stay put for longer.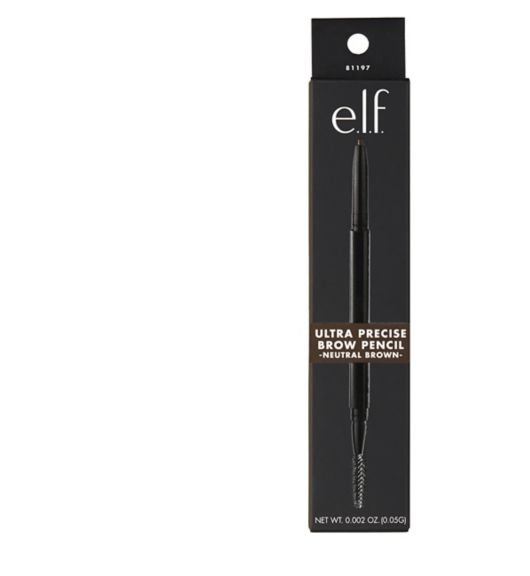 This is great brow pencil for an everyday natural finish. I like to fill in any gaps using the precise pencil tip and the spooly end is great for fluffing up and combing the brows into place afterwards.
---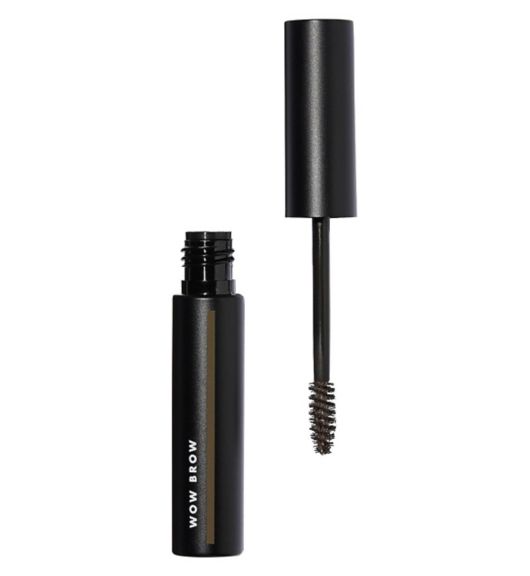 After filling in my brows with a pencil, I always like to go over the top of my brows with a brow gel. This really helps to give your brows a full, voluminous look. This product helps to brush brow hairs into place while depositing hair-like fibres for fuller-looking brows. It can be used over the top of a brow pencil, as I like to do, or it even looks good worn alone.
Barry M Feature Length Mascara
I really like the wand on this mascara as it's great for combing through lashes to help separate and define them. It leave my lashes looking naturally defined.
---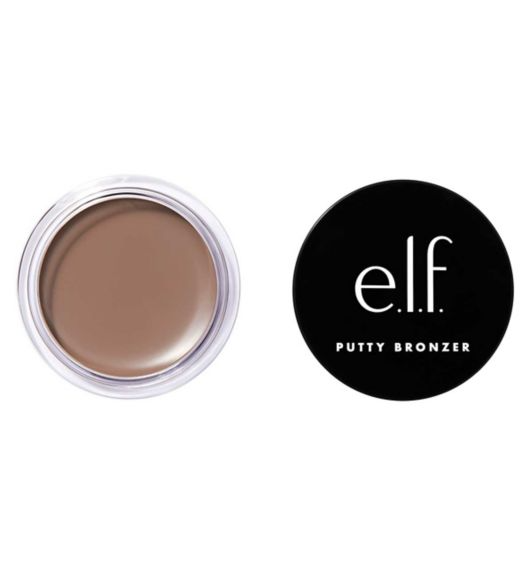 This bronzer has a unique putty-to-powder formula qnd great pigment, so a small bit goes a long way. It's really buildable and is great for contouring or adding a natural sun-kissed glow.
It's easy to blend and it's lightweight and non-greasy, meaning it stays put and looks natural too. It's also infused with Argan Oil and Vitamin
E to help moisturise and nourishing the skin.
I also love the size of this put as it's a great one for on the go, which easily fits into your handbag or travel makeup bag.
I'm using shade Tan Line.
e.l.f. Metallic Flare Highlighter
For me, highlighter is a must, what can I say, I love to glow.
This one leaves a gorgeous yet natural looking sheen on the skin.
I like to apply this to the tops of my cheek bones, below the brow and along the nose for a healthy looking glow.
I'm using shade Rose Gold
---
My all-time favourite long lasting lip product is Lime Crime Plushies. I most often wear the shade Milk Tea, although I do have these in a verity of shades, and I love them all! This time I've opted for shade butterscotch and I think I may have found a new favourite.
What I love most about these lip products is that they provide the long lasting wear of a liquid lipstick, whilst having the more subtle
appearance of a light lipstick.
The Long-wearing formula dries down completely for a smudge-proof finish. Apply your plushies and once dry,
pat down with a finger for a natural looking pouty lip look, or you can go more bold by applying a lip liner for a more defined and bold lip.
I'm using shade Butterscotch
Barry M Flawless Mist & Fix Makeup Setting Spray Matte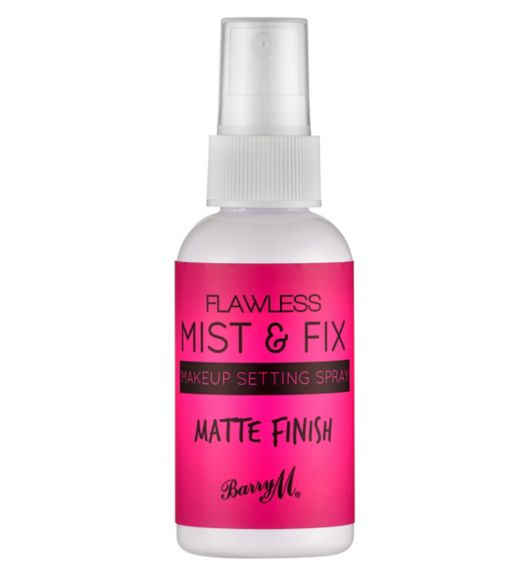 I always like to finish my makeup look with a setting spray.
This one has a matte finish and it helps to gently fixing your makeup whilst
adding a polished look to the skin.
---
---
So that's a round-up of my vegan beauty picks from Boots. I hope you found this blog post useful and maybe even found some products to add into your routine in the process. I've done a full video of this look over on my Instagram, so you can head there to check out this full look and how I applied the products in action.
Samio x
*Please be aware that Ingredients in beauty products can change, so whilst at the time of writing this all the items listed above are cruelty free and vegan, it's important to do check the ingredient lists before purchasing incase of any future changes.
This blog is sponsered by Boots however all words and opinions are my own.