This month's Lookfantastic beauty box includes another great selection of products and here's a full review of what is inside…
Bellapierre Cosmetics Mineral Lipstick
I have to admit, I am yet to use this lipstick but that's only due to the fact that I currently have several red lipsticks on the go. However I have been tempted to give this one a go as it smells delicious (I'm always drawn in by sweet scented lipsticks), and the Ruby shade in bright red look gorgeous.
Korres Guava Showergel
For the full size bottle (250ml) at £8, this showergel is quite a bit pricier than what I would usually spend. It's funny though because I easily spend large amounts on what I put on my face but never really consider it when it comes to the rest of my body… First off this stuff smells amazing. The Guava scent of the showergel has a really unique tropical smell, which I love. And why is it the price it is? Well, it claims to help maintain the skin's moisture whilst protecting it, along with helping to reduce the visible signs of ageing. Maybe I should start investing more on my body lotions and potions after all.
Ole Henriksen's Empower Cleanser
I've only used this a couple of times (my cleanser collection appears to be building up rabidly). The couple of times I have used it though, it has left my skin feeling lovely and soft. It also contains salicylic acid which is great for helping to shed dead skin cells.
Dr. PAWPAW Ultimate Red Balm
Makeup artists often have this to hand on shoots and it's something I've said I'm going to buy for ages. Now I finally have my own PAWPAW in this convenient miniature size, which currently lives in my handbag. This PAWPAW Red Balm, unlike the original, is slightly tinted. It is a very subtle tint however and just adds the slightest hint of colour when applied to the lips. It can also be used on your cheeks and can be used as a skin protector or for irritable, dry skin. For me personally this has currently been my lip saviour.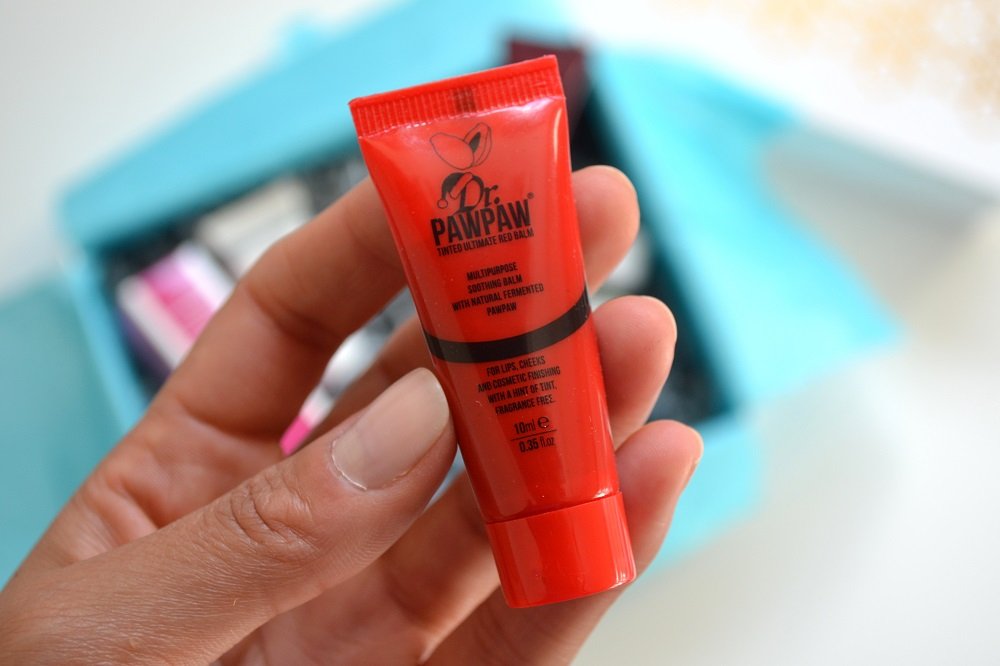 REN V-Cense Youth Vitality Day Cream
I really like this day cream. It really helps hydrate and add moisture to my skin without leaving me looking shiny. It smooths on easily and it leaves my skin looking matte. It has a sort of herbal scent, which reminds me of herbal tea but I rather like it. I'm enjoying the results of this day cream as it leaves my skin feeling plump and hydrated.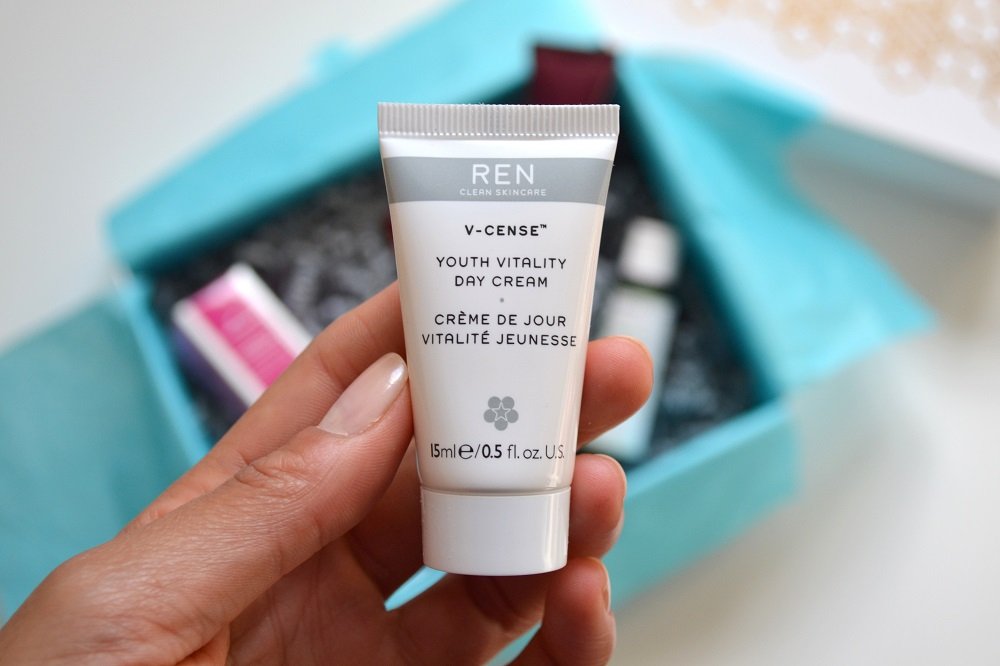 Kebelo Enriching Masque
I've used this hair masque once and I have to say, it's not for me. It is designed for naturally dry hair, which is certainly my hair, however It's probably not intended for my hair texture and that's apparent with the fact that it did not do much. It's probably much more suitable for European hair I would imagine.
November's Lookfantastic Beauty Box has been another hit with me and there's only been one product that I have felt is not something for me, which was of course the hair masque. I fell I get slightly repetitive in my round up of these Beauty Boxes, but I am genuinely impressed with the selection of products that I find in them each month. It may be the fact that each box I've received so far has had a great selection of skincare and I am a self confessed skincare addict after all.
Have you tried the Lookfantastic Beauty Box or any of the products in November's box?
You can subscribe to the Lookfantastic Beauty Box here.
Samio x
You may also want to check out some of my past Beauty Box reviews:
October's Beauty Box
September's Beauty Box
August's Beauty Box
Some of the items may have been sent to me for review purposes, however this does not affect my opinions – check out my disclaimer for further information.