This month the LookFantastic Beauty Box celebrates its 1st Birthday. It's only my second ever LookFantastic box but so far I have to say I'm rather impressed by this monthly subscription box. I think I've previously mentioned that I'm quite picky when it comes to trying new products in my hair but although this box contained three hair products, I actually wasn't disappointed as the five skincare products included, more than made up for it!
Caudalie Vinosource SOS Serum and Vinosource Moisturizing Sorbet
Although these two samples are quite mini, I was still more than excited to see them in this box. I've currently been using the Caudalie Polyphenol C15 and loving it so I couldn't wait to try these new samples.
The serum has a runny yet slightly creamy consistency. I love how it feels slightly hydrating on the skin and spreads easily. You only need a small amount which means it should last a decent amount of time too.
The sorbet comes out looking quite thick but as you apply it to your face and neck, it instantly melts into the skin. Straight away you can feel the moisture and hydration it gives to your skin which I particularly like.
I feel that the two products combined will be great for autumn/winter as the weather starts to get colder and the skin is in need of extra hydration to prevent it from getting dry. I'd be rather tempted to purchase these in full size once the samples run out, as I'm already starting to really like them.
I love exfoliating creams/face washes at the moment. I think maybe it's because recently I've discovered some really good ones and so I am enjoying the results on my skin. This one is no exception, as I feel that the tiny rice particles inside it are perfect for scrubbing away dead skin and it leaves my skin feeling really smooth. I've actually only used this a couple of times, as I want to save it to take away with me on holiday next month. This 25ml tube will be the perfect size for taking on my travels.
I'm not entirely sure if this product is meant to add colour to your skin but it does say it is meant to prolong your tan. I am going to use this after my sunny holiday away in October and see how I find it then. If it helps me maintain a bit of my holiday glow into the winter I will be very happy.
Bliss Fabulous Foaming Face Wash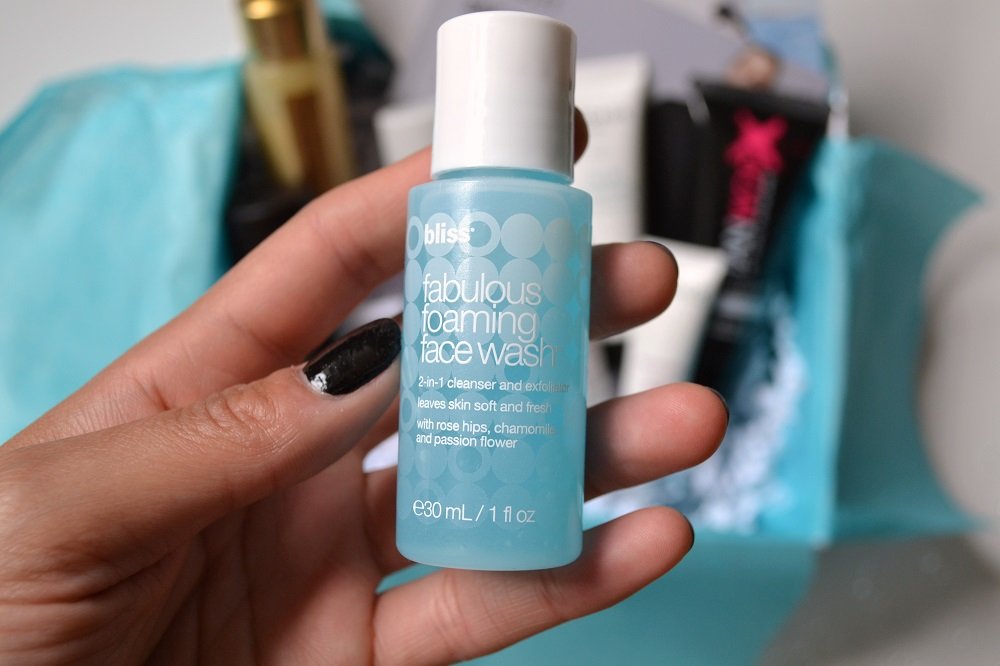 I have to admit I wasn't super excited when I first tried this product, as it is just a face wash after all but now after using it a few times, I'm rather starting to like it. It has been leaving my skin feeling clean and fresh. Again this will be the perfect size for me to take away on holiday, so I best stop myself from using it too much before I go!
Sebastian Professional Penetraitt Shampoo and Penetraitt Conditioner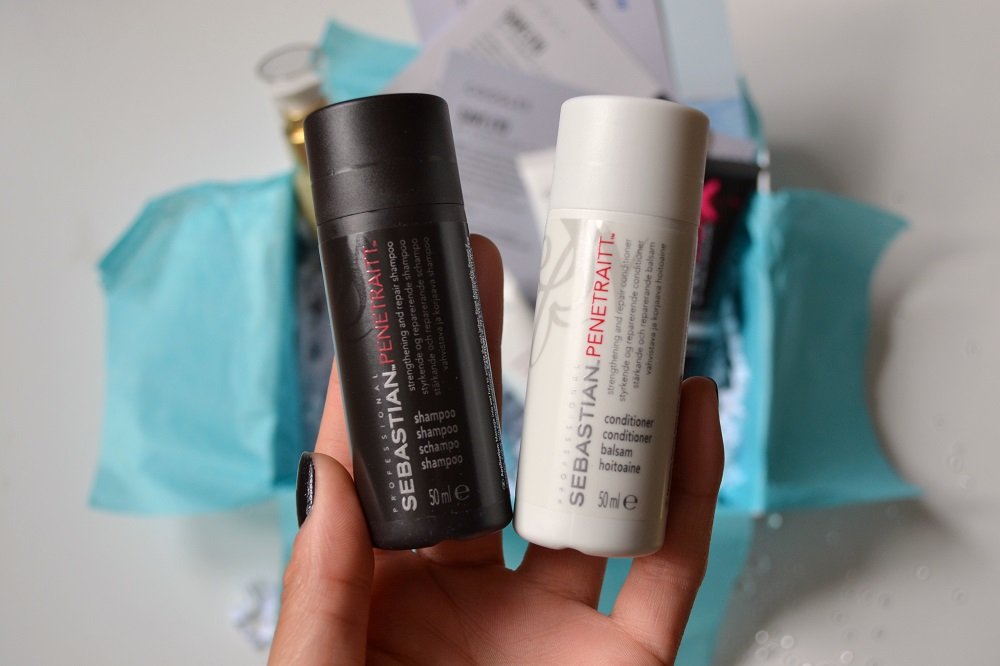 Like I said, I do like to stick to the same products when it comes to what I put in my hair but as this stuff smelt really nice, after a bit of research I decided to give it a go. It actually worked through my hair great and although I won't be converting to the full size just yet, these miniatures will come in handy for when I'm going to the gym or travelling.
Phytokeratine Extreme Cream Conditioner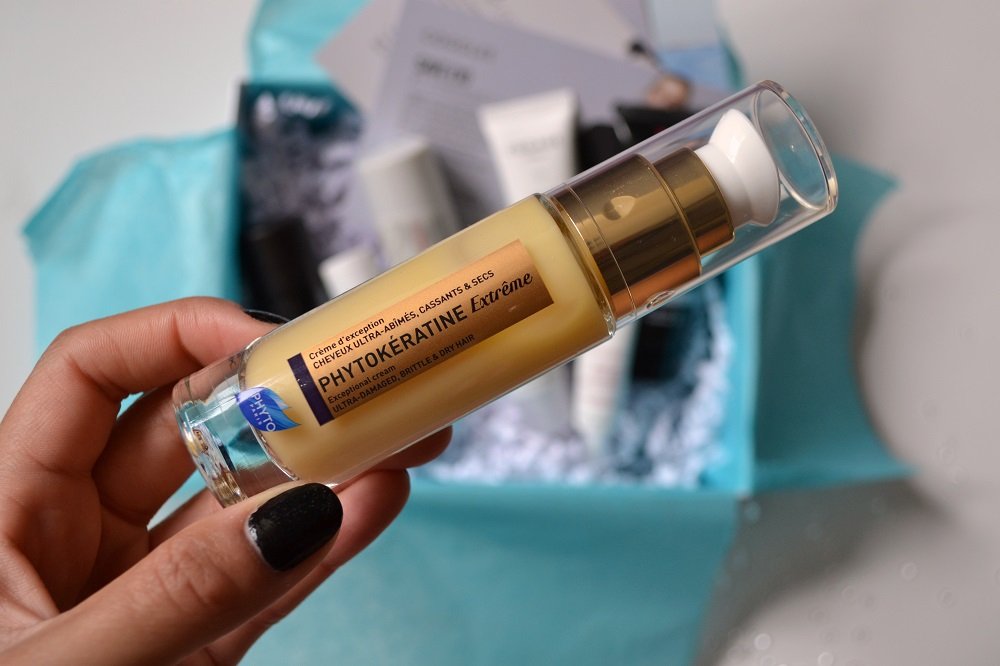 I don't think that this one will be a regular go to product for me. I did try it out once, just to give it a go but although it is meant for damaged, dry hair, I feel it's probably not best for my hair type. It smells good though and it will probably be great for European hair types.
Overall I have loved this month's LookFantasitc Beauty Box. With only one product out of eight that I don't think I'd use again, I think I've done rather well. I've discovered a few new gems that I think I'll be purchasing in the future too. So I have to say that for me, September's Beauty Box has been a success.
…I almost forgot to mention that this month's Beauty Box also includes £40 worth of vouchers with £10 off when shopping online in stores including Allsole, My Bag and Coggles.
Do you have a LookFantastic Beauty Box subscription? What do you think of it?
Samio x
You can sign up for the Look Fantastic Beauty Box subscription here.
Some of the items may have been sent to me for review purposes, however this does not affect my opinions – check out my disclaimer for further information.