Highlighters are probably one of my favourite kinds of makeup, as I love creating that fresh glowing look on the skin. The latest highlighters for me to try out are these Gosh Lumi Drops and I put the shades Peach and Bronze to the test.
This highlighter is actually a lot more subtle than I had imagined but I like the fact that you can build it up to create a much bolder highlight. The liquid formula means that it spreads on easily and has an added sheen which really does catch the light. The shimmer of this peach shade creates the most gorgeous highlight and I like to apply this one to the tops of my cheek bones and just underneath my eyebrows.
The bronze shade is a lot more pigmented than the peach and this one would look gorgeous on dark skin tones. You can also blend the peach and the bronze together to make an in-between shade. What I love about both of these highlighters, is that they sit nicely under foundation, which is great for when you want to give your skin an all over glow.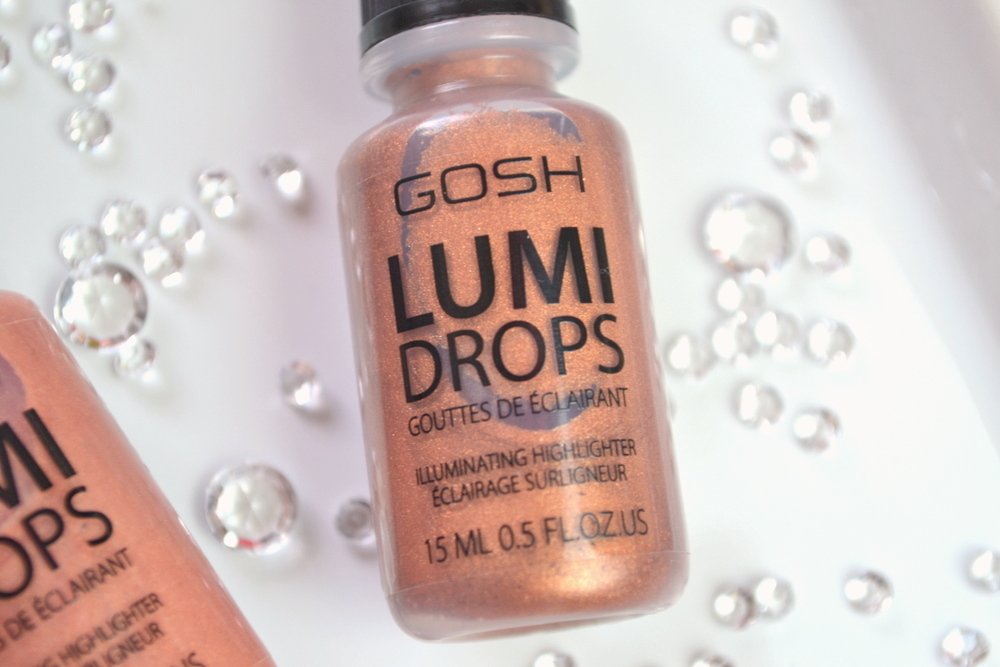 Here are swatches of both the peach and the bronze Lumi Drops on my hand. I've applied both highlighters quite heavily, so that you can see their full colours and shine, but these can both easily be applied a lot lighter for a more natural look.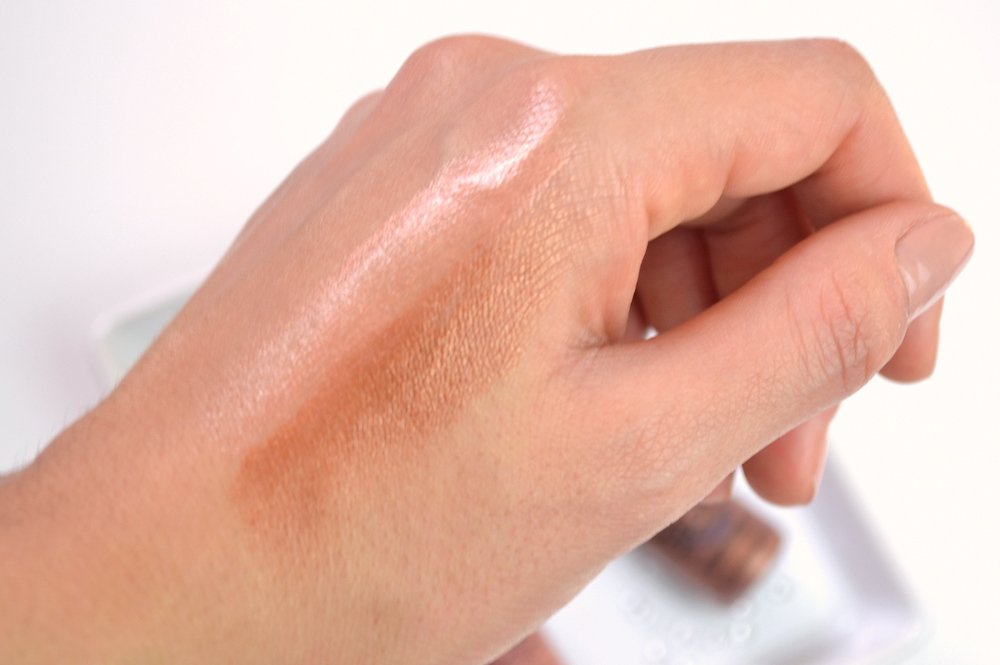 You can check out me using the Gosh Lumi Drops in this makeup video:

Have you tried Gosh Lumi Drops?
Samio x
Some of the items may have been sent to me for review purposes, however this does not affect my opinions – check out my disclaimer for further information.