I've always been curious about mineral makeup, especially foundation. Each time it has come to me buying a new foundation however, I've always chickened out of trying something new and repurchased my usual favourites.
Recently I was invited to a Holland & Barrett event where I had the chance to try out the new makeup range, Beautiful Movements. I had makeup artist Chelsea Graziano (who I've worked with before and is awesome) try out the new makeup range on me. I was so surprised by how much I loved the mineral foundation, as it gave my skin a good coverage whilst feeling lightweight and still looking natural.
Since then I was lucky to receive the items that I got to try out at the event and I am now definitely a fan.
Beautiful Movements Prime and Create Mixing Medium
The primer works like a dream to create a soft and smooth base for the mineral foundation to glide on. It helps the foundation to sit well on the skin and makes sure it stays in place.
Beautiful Movements Mineral Foundation Dusk

I hadn't been sure on the shade of foundation to go for, as I was a mix of two if I remember correctly. However in the end I decided to opt for the shade dusk. At first I thought that this shade was a little too dark for my skin tone, however after buffing it into my skin, it actually blended really well and gave my skin a healthy sun-kissed look (without any embarrassing foundation lines).
Beautiful Movements Mineral Eyeshadows Adobe Brick

I'm super impressed with the strong pigment of this mineral eyeshadow. The shade Adobe Brick is the most gorgeous shimmering bronze colour, which would look gorgeous on sun-kissed skin.
Beautiful Movements Mascara Lash Curling

At first I wasn't one hundred percent sure on this mascara as I hadn't previously tried this product at the event and on first application I noticed it had quite a runny consistency. After one coat it creates a super natural look for the lashes but I quickly found that it's very easy to build up and doesn't seem to create lumps, which is great.
I have a habit of curling my lashes before applying mascara anyway but I found that this one works well to keep those curled eyelashes in place.

Beautiful Movements Finishing Powder Dewy Perfection
I am surprised at how much I love this finishing powder. It gives my skin a gorgeous glow and I can see myself getting a lot of use out of this product.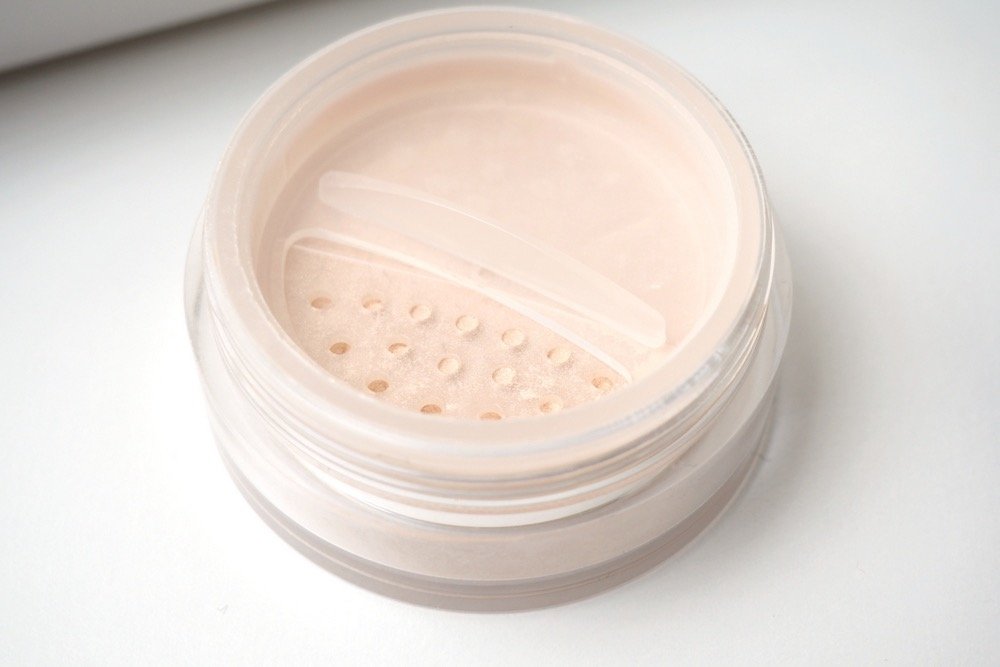 Beautiful Movements Lip Gloss Nude
It's been a while since I went for a lip gloss and this one is just perfect for giving the lips a subtle yet healthy shine and I like how it doesn't feel too sticky either.
Overall I'm super pleased with the Beautiful Movements makeup range. I love how natural looking the products look on and they are perfect for during the summer when you just want makeup that is lightweight and easy to apply.
Have you tried any of the Beautiful Movements makeup?
You can shop the full Beautiful Movements range here.
Samio x