I'm currently loving denim, in fact, for the most part of this year it's been a re-occurring theme in the majority of my outfits. But then denim does go with just about anything right?
Again, another very 'mix & match' denim piece has been added to my wardrobe and it's this black denim Pieces jacket from online boutique Dizen. When asked if I'd like to pick out one of their items, I was instantly drawn to this denim jacket, as I'd been on the hunt for a black one for a while. It's one of those easy to style pieces and as it's black, it means it's very versatile when wearing it with other shades of denim.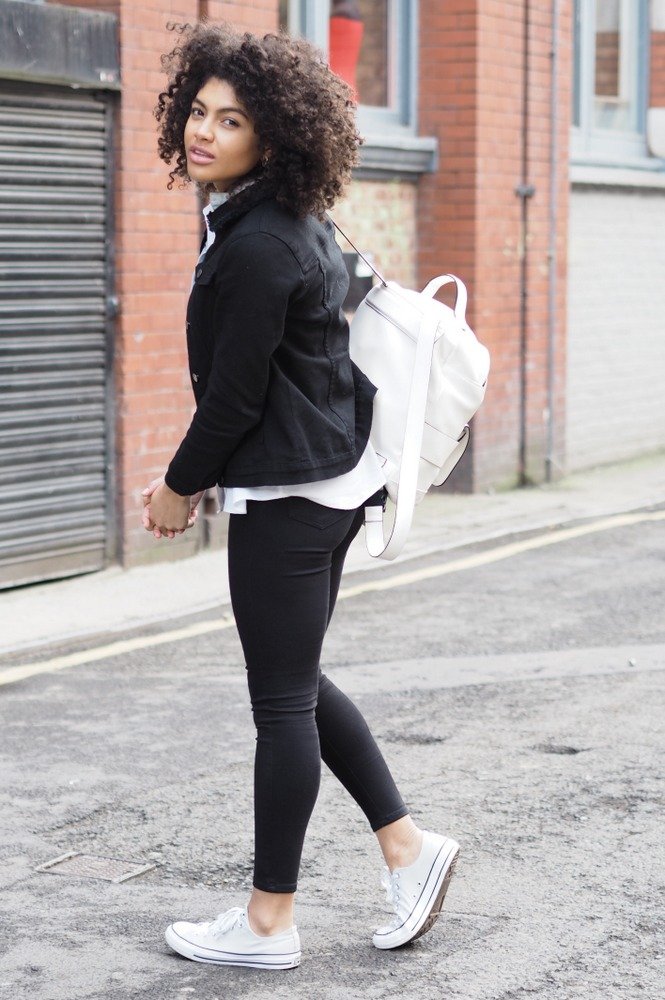 I guess you could call this a super safe way to wear triple denim (that's right, not double but triple), as I went for black skinny jeans, my new denim jacket and I added an extra layer by wearing my old cropped washed denim jacket underneath. The result is something that isn't as scary as it sounds and the layering aspect adds a nice touch whilst actually being rather practical with the current weather here in England.
Black denim Jacket – Dizen | Cropped Denim Jacket – Similar Here | Boyfriend Shirt – Gap (old), Similar Here | Skinny Jeans – Topshop | Backpack – Zara (old), Similar Here | Trainers – Converse
Samio x
Some of the items may have been sent to me for review purposes, however this does not affect my opinions – check out my disclaimer for further information.