Since having my hair cut shorter I've been trying my best not to over style my hair and blow it out from the root to combat shrinkage. Instead I've been reverting back to my old ways and have been trying to do braids outs as often as I can, only using heat styling when it's for work. For me, I find doing a braid out really helps to lengthen the hair and also keep my curls looking fresh, heat free. I have a previous post on how I do my braid out, which you can view here.
If you notice on my braid out tutorial post (linked above) my curl pattern looks a lot different from my hair in this post. This is partly to do with the fact that my hair has been cut a lot shorter as well as having a fringe/bangs added and also I have used different products for each braid out. Also you have to take into account that with curly hair, no two hair days will be the same.
In this post the same technique has been used to do the braid out but I applied the products to dry hair (using products to add moisture and dampen the hair), also not using a brush and instead gently combing through the hair with my fingers as I did each braid. For this braid out I used the Macadamia Nourishing leave in cream and the John Frieda Frizz Ease Oil Elixir. I like to mix up which products I use from time to time and depending on what type of results I want, I tend to alternate.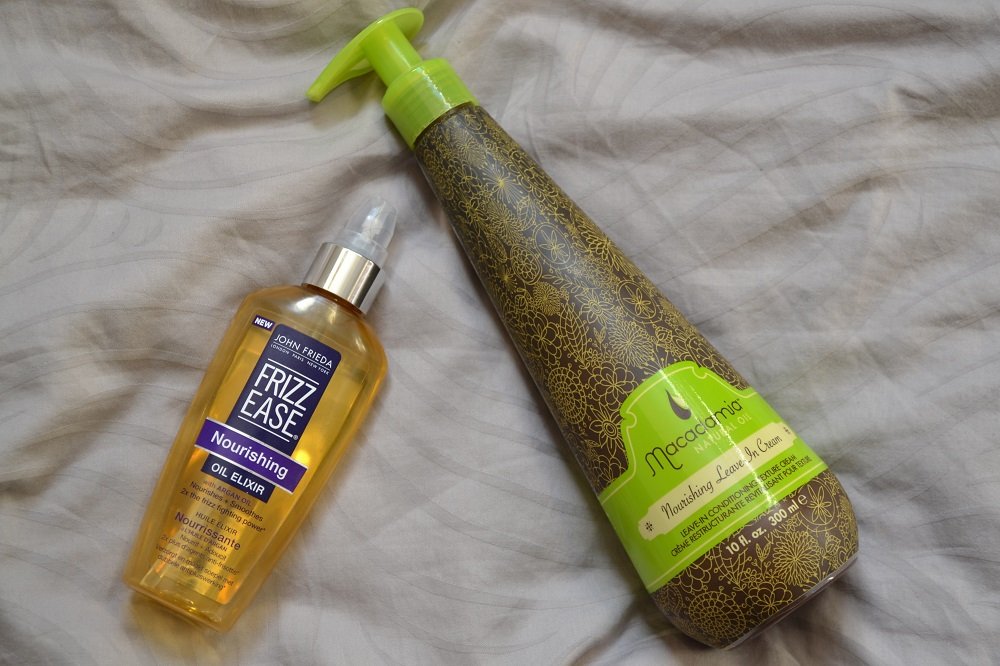 So here is my hair post braid out. My curls are defined but for me I find it's a little too neat and I also like to have a lot more volume.

The thing I find with a braid out, is that it's very easy to disturb the newly formed curl pattern and so I don't just dive in there with an afro comb like I usually would after a wash and go. Instead I divide the hair into rough sections and build volume carefully that way.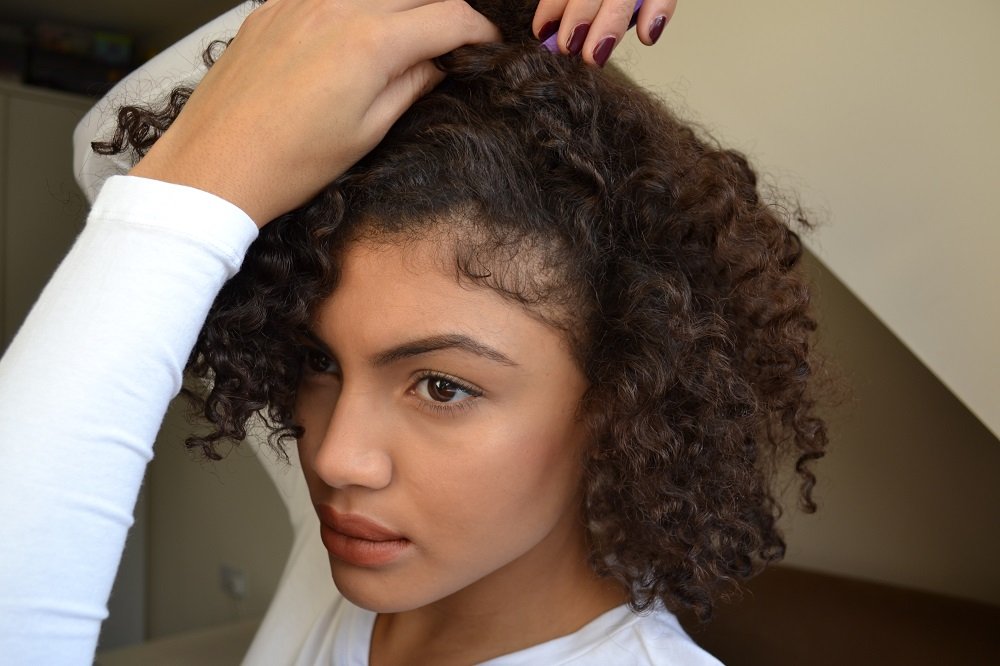 For me I use a clip or in this case a wash peg (my clips seem to have ran away) and clip the upper section of one side of my hair to work on adding volume on the lower section. I do this by holding my desired section a couple of inches from the end and then carefully work my afro comb from the root up to where my hand is. This way the curls are being brushed out but only to where my hand is holding. So not to ruin any of the curl definition at the ends.

Using the same technique, I then begin to work on the upper section of my hair before moving onto the other side. I make sure not to back comb my hair whilst doing this. I'm only brushing downward from the root to where my hand is and never up, so I'm careful not to cause the hair to become knotty and damaged. Also it's a lot easier for me to work though my hair after a braid out so when I am combing out the roots I'm never forceful or breaking the hairs as I'm doing it.

Afterwards my hair is left looking volumized with my curl definition still in tact.

Samio x
More posts you might like: Macadamia Natural Oil: My Curls Before and After