Last Thursday I had a long overdue Mother, Daughter day and so The Mother and I decided to spend it doing what we do best, shopping. Before hitting the shops however, we went to The Manchester Art Gallery to check out the latest exhibition there, The Sensory War 1914-2014. It's certainly one that I would recommend to any art lovers in town.
Before we left The Manchester Art Gallery we spotted some women's dresses on display on the ground floor which were designed and made in the 1950s. Being a big lover of the fashion styles of that decade I had to take a few snaps and we were particularly amazed to see how tiny the models waists were.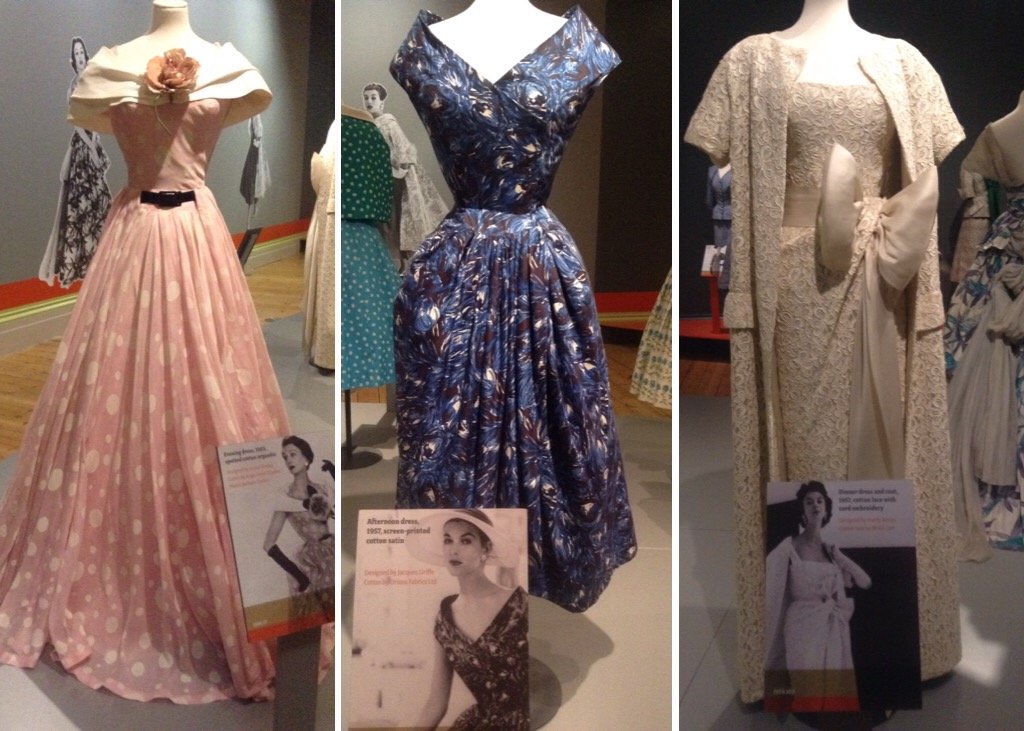 After we'd spent the morning wondering round the gallery, we headed for a spot of coffee and cake to give us a much needed energy boost before our long awaited shopping spree. So it was off to Patisserie Valerie we went and I opted for a mixed fruit tart and coffee mocha, whilst The Mother went for a slice of lemon cheesecake washed down with a cappuccino.
What I wore:
Faux fur jacket – Forever 21 (Similar here)
Shirt – Vintage
Collar Chain – Ebay
Black Knee Ripped Jeans – Topshop
Leather boots – H&M
Ring – Topshop (old)
Nail Varnish – O.P.I shade Pink It Through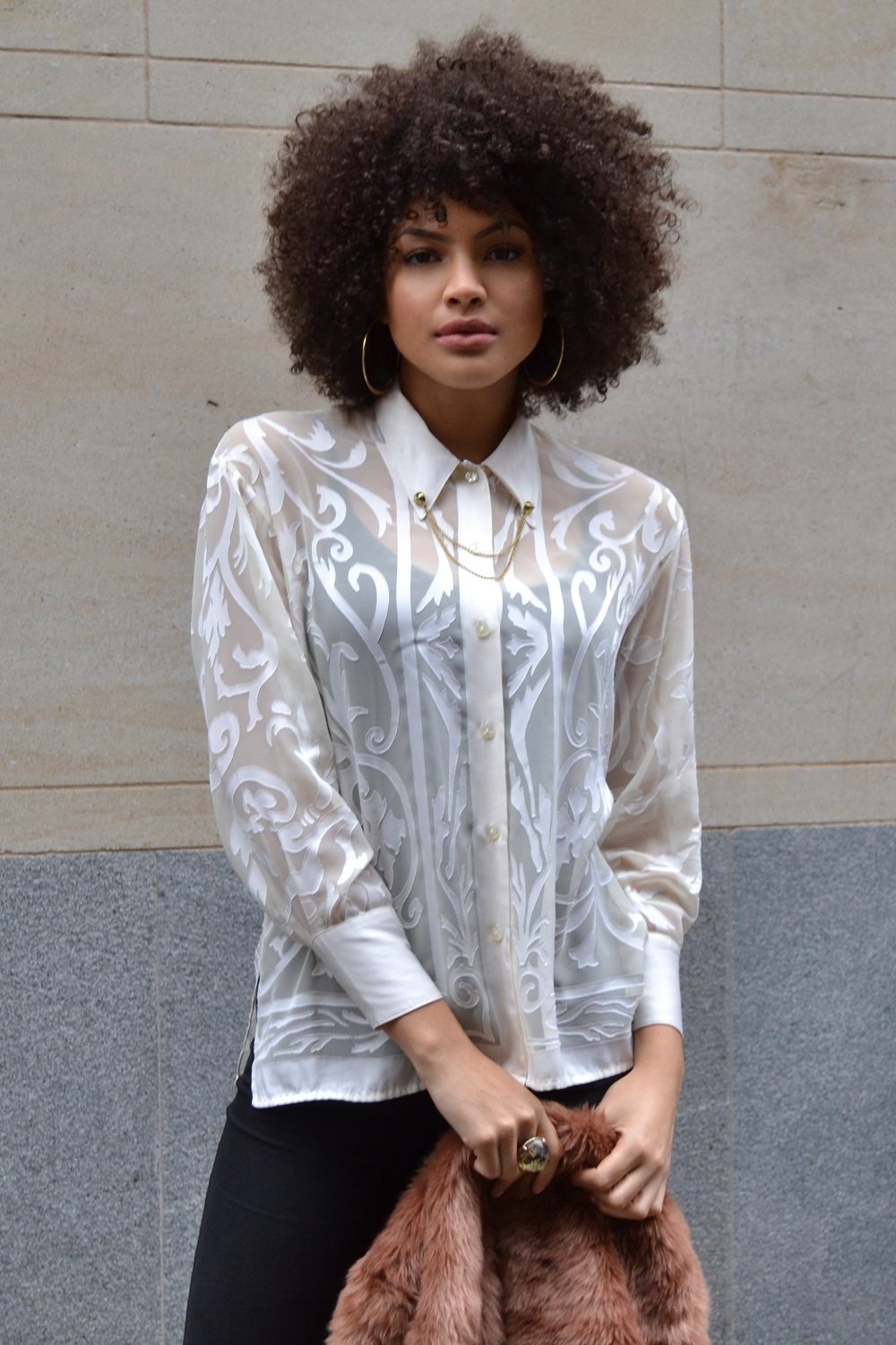 I managed to buy lots of new winter pieces whilst shopping, as well as picking up a few Christmas presents. We literally shopped until we dropped and ended the day with a meal and cocktails in one of my favourite Italian restaurants, Avalanche.
Samio x