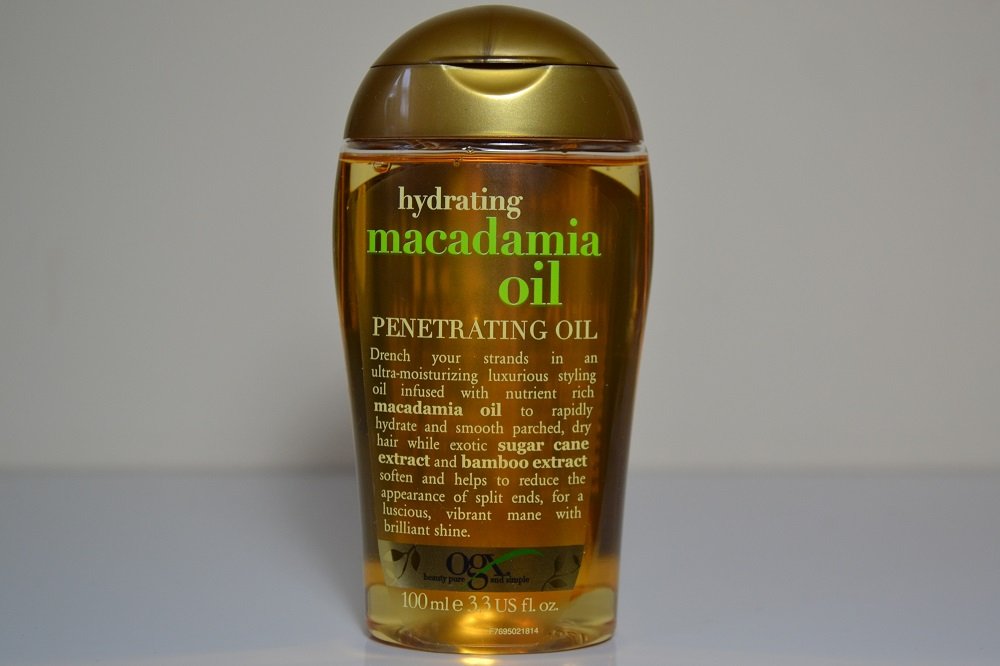 Previously I've used the Organix Moroccan Argan Oil Serum and the Organix hydrating Macadamia dry styling oil and really liked both, so this time I thought I'd give this OGX Hydrating Macadamia Penetrating Oil a go. –(The link is to an American site, however for those of you from the UK, you can actually buy this in Boots, they just didn't have it online.)
First of all this oil smells really nice (as do all the OGX oils I've previously used). The consistency of the oil is quite thick but easy pours out onto your hand. You can apply this oil to damp or dry hair and it works great to help control frizz and define curls whilst adding a nice shine.
Usually I would use an oil along with another leave in products but on this occasion I used just the oil to see its effects in my hair.
I applied the oil to my hair whilst it was damp and then let it air dry. You can see below my curls after air drying with the penetrating oil left in. My curls were left looking glossy and defined. The product isn't too heavy on the hair and so my hair was left feeling light weight and soft too. Because this product isn't too greasy it would be good for use on straight and wavy hair too, as it is meant for all hair types.
After air drying my hair, I then used a hair dryer to blow parts of my hair out slightly and add volume. You can see on the image below that my hair had gone a lot bigger but my curls were still defined. I was left with a little more frizz (which is fine by me) and my hair still felt light and soft with a nice shine through it.
like I said, I've used the OGX oils before and for me they are ideal for when I'm off to a shoot or to pop in my gym bag if I'm washing my hair. For my particular hair type I feel it's best for me to use this product along with another product, like say a leave in conditioner first. Otherwise if I regularly use this product alone, I end up using it up too fast as my hair soaks it up so easily. I like using this penetrating oil just before drying my hair, to help add shine. It is also a good product for me to use on the ends of my hair and I like to keep it in my bag for on the go.
Samio x