My night time skincare routine has significantly upped it's game these past several months, with a lot of focus going on serums and overnight masks, but it's been a while since I introduced a new night cream into my routine.
The Antipodes Avocado Pear Nourishing Night Cream not only sounds delicious (for the face not for consumption of course), but it's also proven to have anti-ageing benefits, or as they put it, it's 'scientifically shown to stimulate synthesis of collagen production in human cells by up to 92%' and it does all this whilst also being vegan friendly.
So what's not to love about this product… Well, nothing actually. It's very creamy and really does feel super nourishing on the skin. It comes in a cute little glass jar and has a sort of herbal smell which I personally really like.
As I very quickly discovered, only a small amount of the nourishing night cream is needed on each application, as it really is a very creamy product which spreads easily. I found that when applying too much of the cream, my skin was left feeling a little bit greasy. After mastering the application I realised I only need one to two pea sized amounts to cover my neck and face. I've found it's just the right amount and it leaves my skin feeling instantly hydrated. The real magic however works over night as all the natural oils and goodness soak into the skin.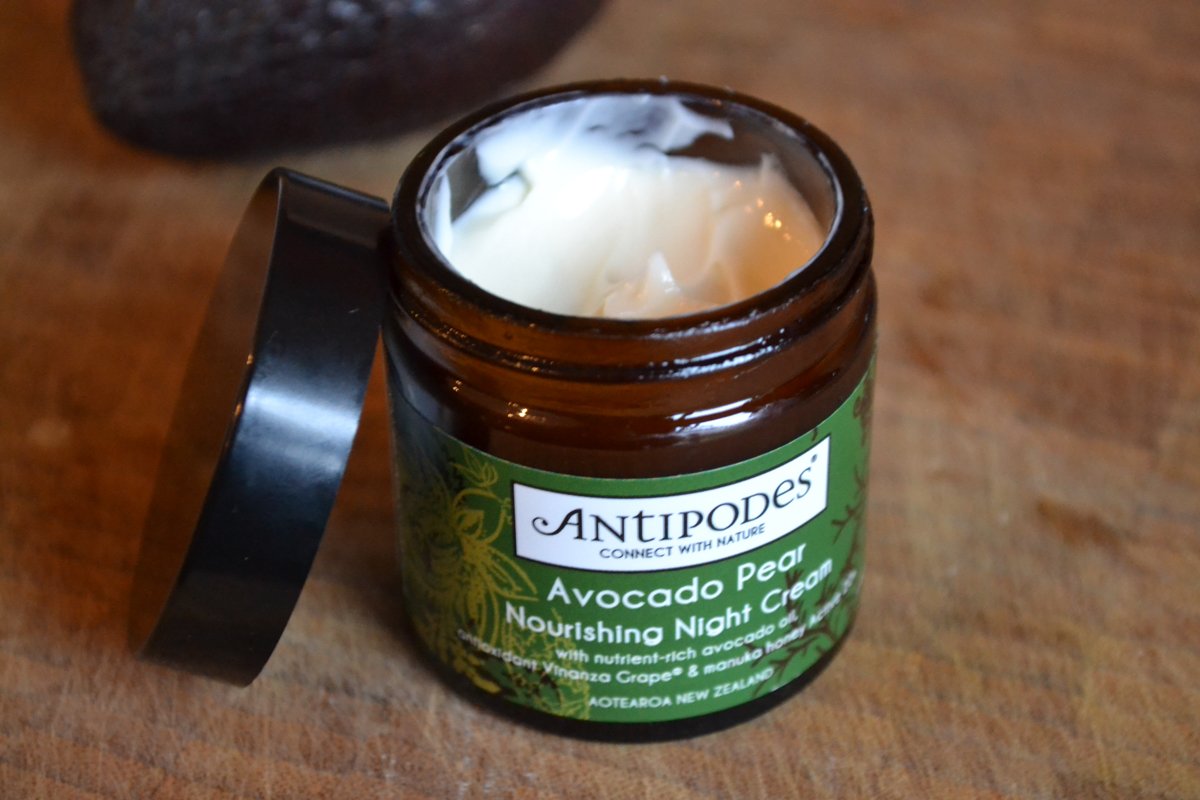 This Antipodes night cream really does leave my skin feeling plump, hydrated and just as it says, nourished.
For me this isn't an every night cream but for when I need that extra creamy nourishing goodness for my skin, I immediately reach for this jar. This night cream is suitable for all types of skin but I'd definitely recommend it if you have particularly dry skin or if like me, you have combination skin that needs a little extra nourishment from time to time. I'm certainly a new fan of the Antipodes Nourishing Night Cream as it leaves my skin feeling amazing.
Have you tried any of the Antipodes products?
Samio x
Some of the items may have been sent to me for review purposes, however this does not affect my opinions – check out my disclaimer for further information.