Hello February and hello February Lookfantastic box! This month love is (supposedly) in the air with Valentine's Day just around the corner and so this month's Beauty Box has been appropriately themed with the box itself coming in a fabulous hot pink – I love it! This month's box included an added surprise for me, as when I opened the box I found my face staring back at me on a money off voucher for Cloud Nine. This campaign has been out for several months now but I still keep finding advertisements from it popping up in the most random places. Anyway, on with the contents of this month's box…
Monuspa Relaxing Bali Massage & Body Oil
I really like body oils and massage oils and this Monuspa one is great. It smells really good and has that relaxing aromatherapy oil scent that instantly makes you want a good massage just from one whiff. It's a great product if you want to treat your other half to a massage or even be treated yourself for that matter, or you can even had a few drops of it to your bath and enjoy a nice relaxing soak.
Bliss Pink Grapefruit And Aloe Body Butter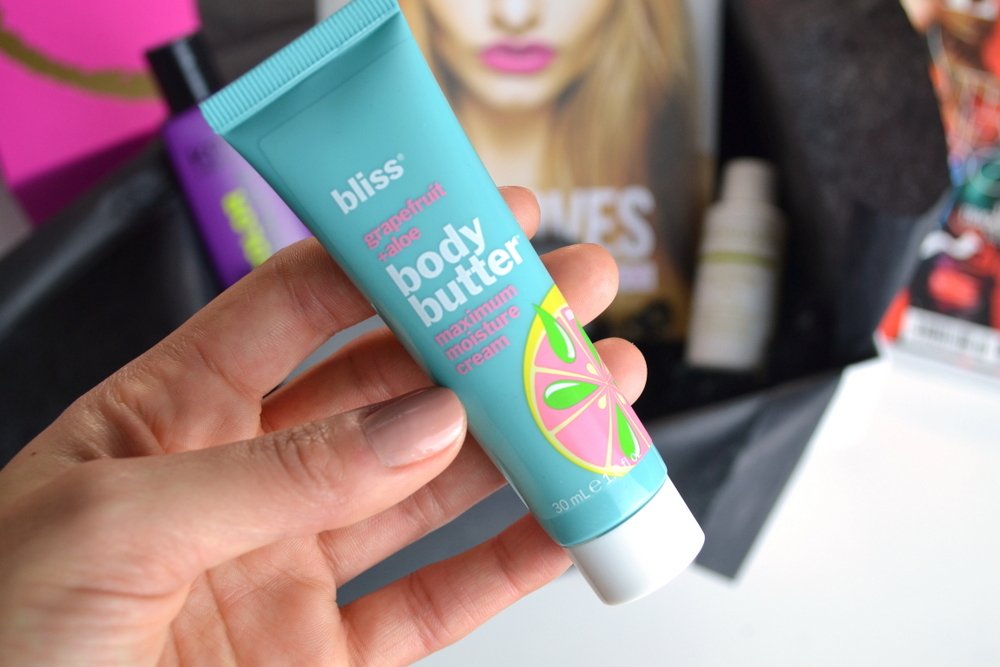 This body butter smells so delicious and it contains Vitamin E, so it's super nourishing for your skin. I like how this body butter doesn't feel too heavy yet it leaves my skin feeling smooth and soft, not forgetting smelling great!

KMS California Color Vitality Conditioner
and Denman Mini Keyring Brush

Although these are two completely separate products, I decided to group them together just for the fact of them both being hair products and two things that I won't use. For obvious reasons the KMS Color Vitality isn't appropriate for me because I don't have colour treated hair and the mini keyring brush (although super cute), is more likely to get lost in my afro than do any sort of job of detangling it. However I'm sure I'll find a friend to give these to, who will love them both.

Hi Impact Brows Eyes And Brow Perfector Palette (coming soon)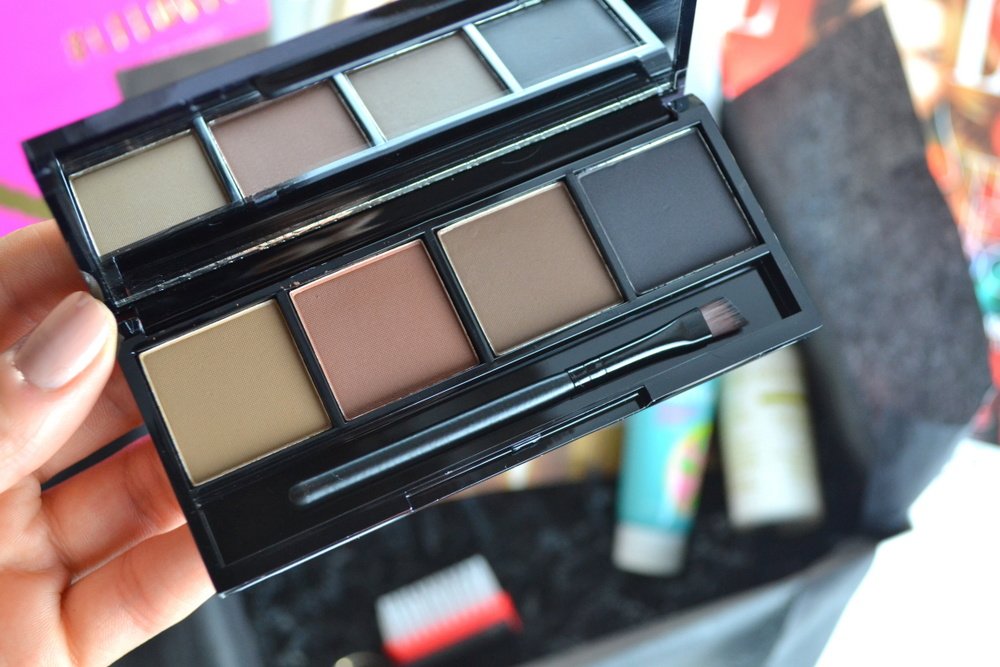 It's funny because there have been plenty of times in the past when I've used eyeshadows for my eyebrows and eyebrow products as eyeshadows, so it's finally great to own a product that is actually intended for both. I'm certainly loving this palette. The constancy of the powders is great and they really stay on well.
I used the last three shades in the pallet for my eye makeup below; Shade 2 for my eyelids which I quickly blended with my finger, shade 3 for my brows and shade 4 to do my liner. The brush that comes in the palette is really good too and perfect for shading in the brows, or doing eye liner with. This one will definitely come in handy when taking trips away.


Lord And Berry Matte Lipstick in Intimacy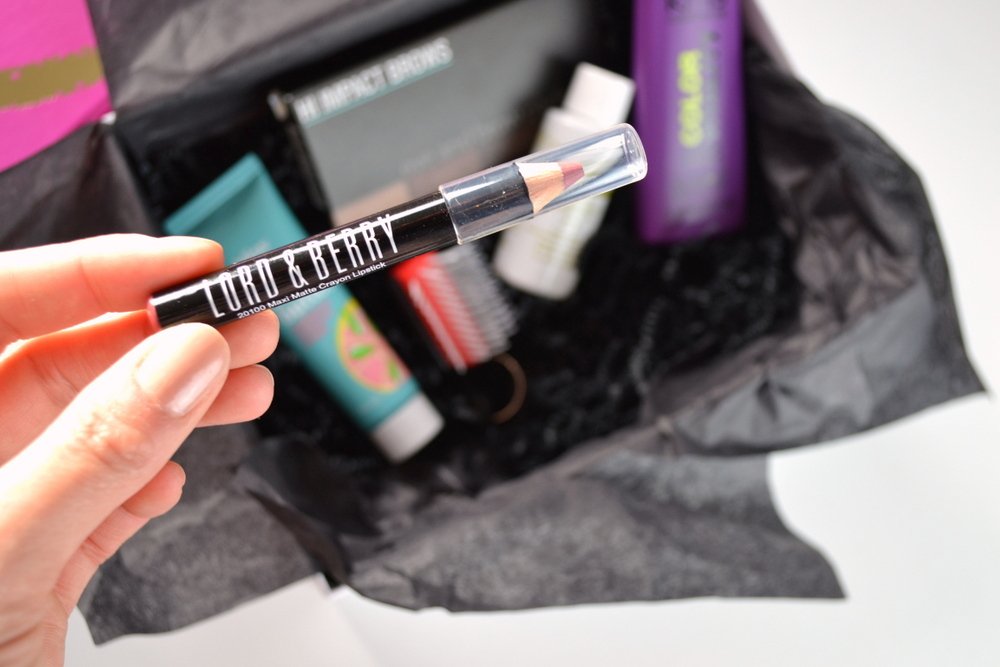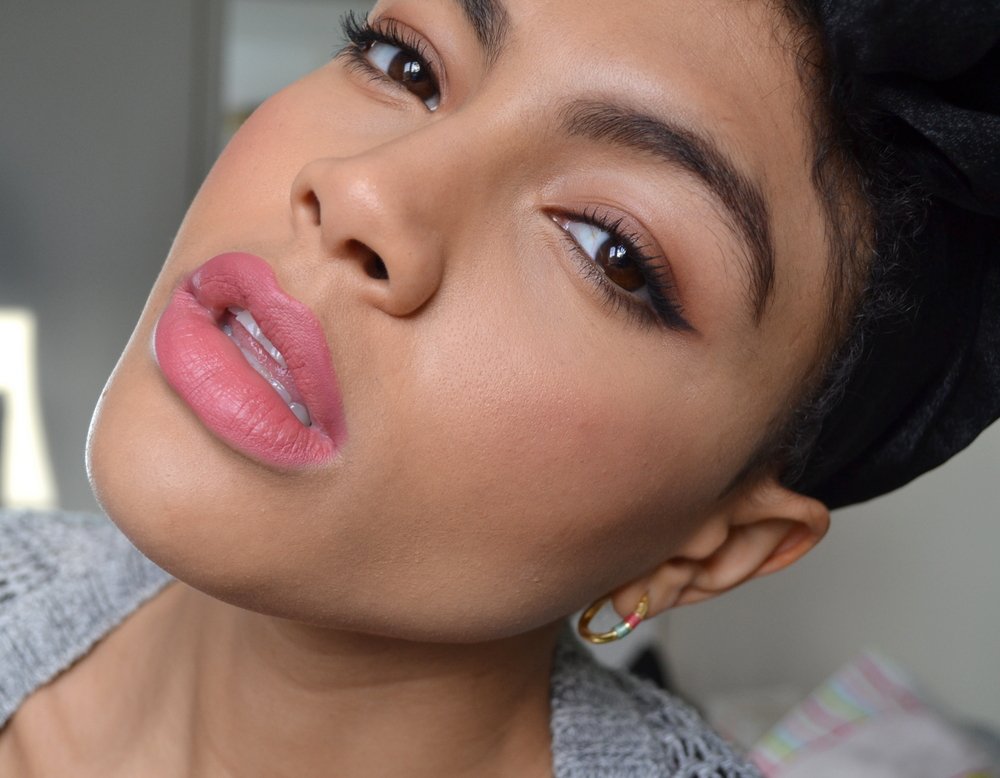 Before I even tried out this lip colour, I knew I was going to love it. Subtle dusky pinks are some of my favourite lip shades to wear and I can already tell that this one is probably going to become a new favourite. It glides on like a dream and stays on well yet feels comfortable on the lips. I just love, love, love this lipstick pencil! What do you think?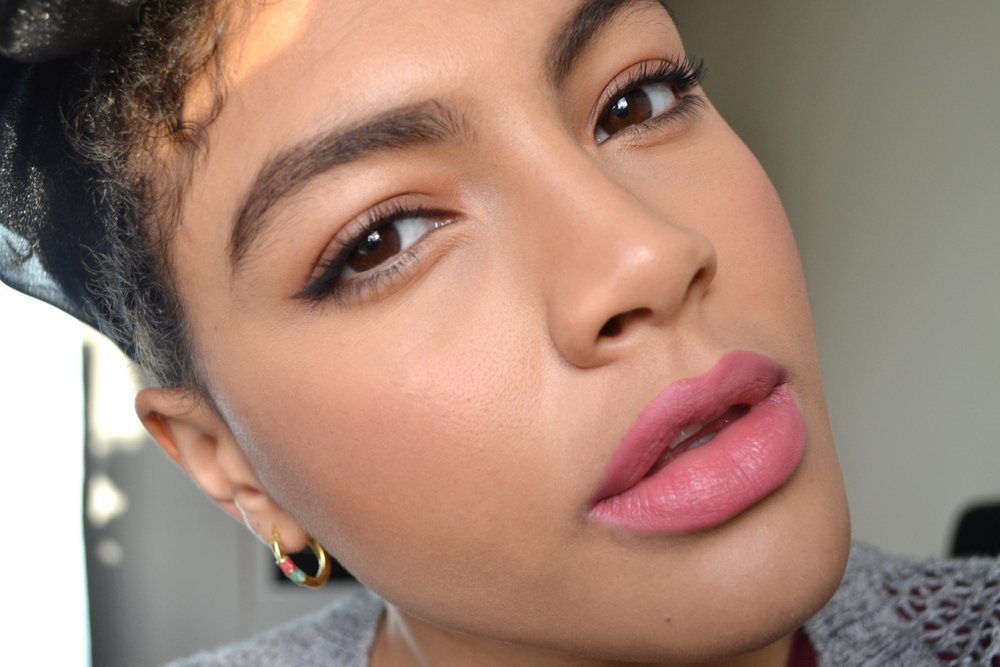 That's the full round up of the #LFLOVES Beauty Box. Although there are two products in here that I won't get use out of, that hasn't put any damper on February's Beauty Box for me because I actually love two of the products (the brow/eyeshadow palette & lip pencil) and have discovered two others that I really like as well. So I'm very happy with this month's Beaut Box indeed!
Have you tried any of these products?
Samio x
Some of the items may have been sent to me for review purposes, however this does not affect my opinions – check out my disclaimer for further information.