Trying somewhere different
When I'd mention to people that next up on my travel itinerary was a trip to Eindhoven, many people responded with either 'where?', or 'why?', or more often than not a combination of both 'where?', followed by 'why?'. I guess when people think of the Netherlands it's not often the first place that springs to mind…and that's exactly why I wanted to go, because it was someplace different.
You may have realised by now (if you've been reading my travel posts) that some of my trips aren't the most obvious travel choices. I just love exploring, and as much as I do love the popular super touristic hot spots, I also love discovering other places too. It feels like I'm trying something for the first time in a way and I also like how I can get a real feel for a place without it being too touristy.
I'll be honest, I didn't quite know what to expect from Eindhoven prior to my visit. I'm a book flights and worry about the rest later type of person (as you may have gathered if you read about my Oslo trip). However after arriving and both Damien and I feeling very welcomed into the city, I quickly began to love the vibe and the energy of Eindhoven.
Where We Stayed
We stayed in the Inntel Art Hotel, which is half situated in the old Philips Light factory. I'm glad we got a room in the old part of the building as I loved the industrial yet modern feel of the room with it's high ceiling and exposed concrete and pipework. It's also situated in a great location too, as everywhere we went was reachable on foot with most places less than a ten minute walk away.
One thing I hadn't expected about Eindhoven is that it's home to a great deal of ex-pats, making it a very multicultural city and after a couple of days there it's easy to see why this place is popular with outsiders. It's innovative in design and technology, easy to get around, traffic is minimal with the majority of people choosing to ride bikes, it's a very green city, and if you're a foodie like me, you'll be impressed with the amount of great restaurants and bars it has to offer.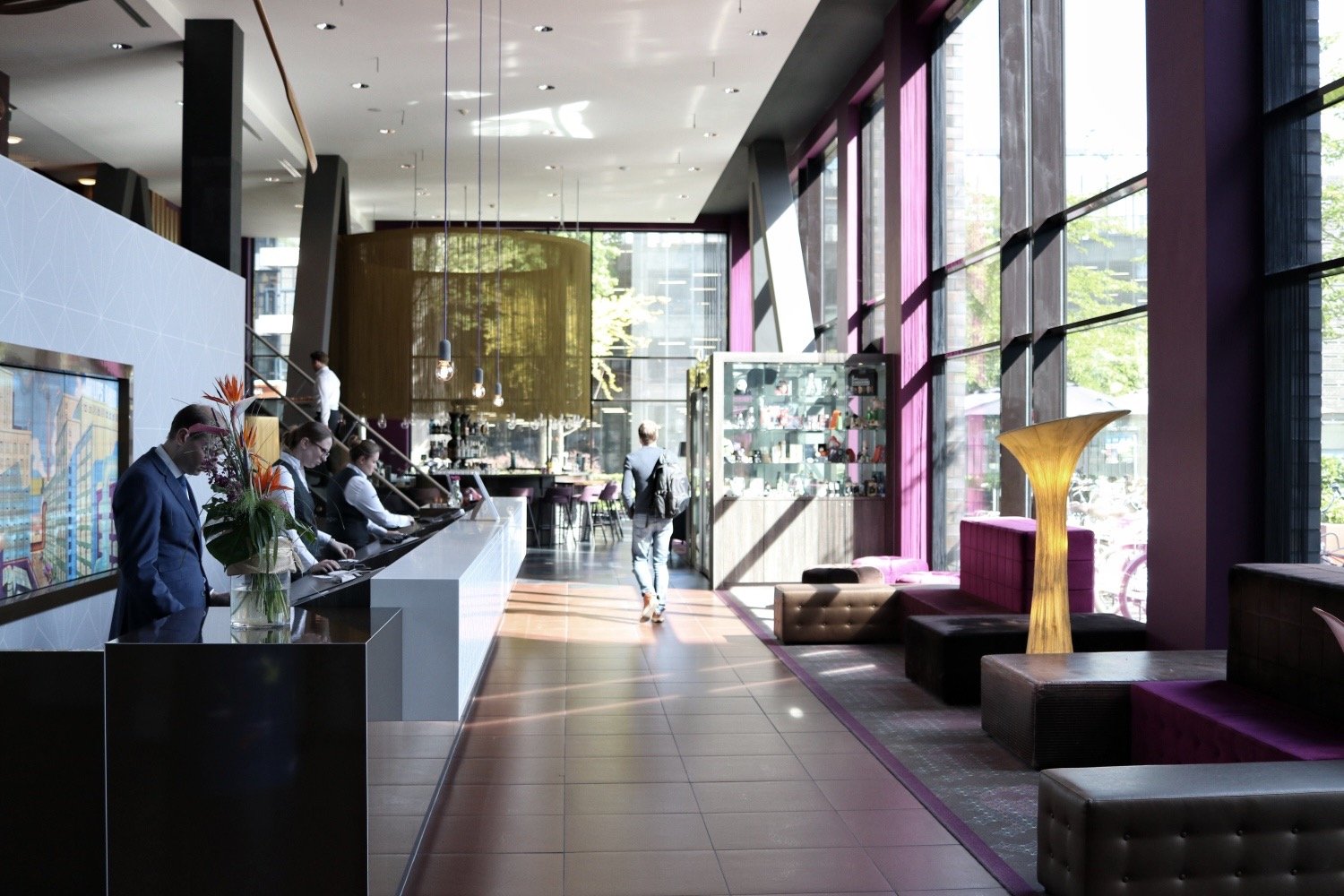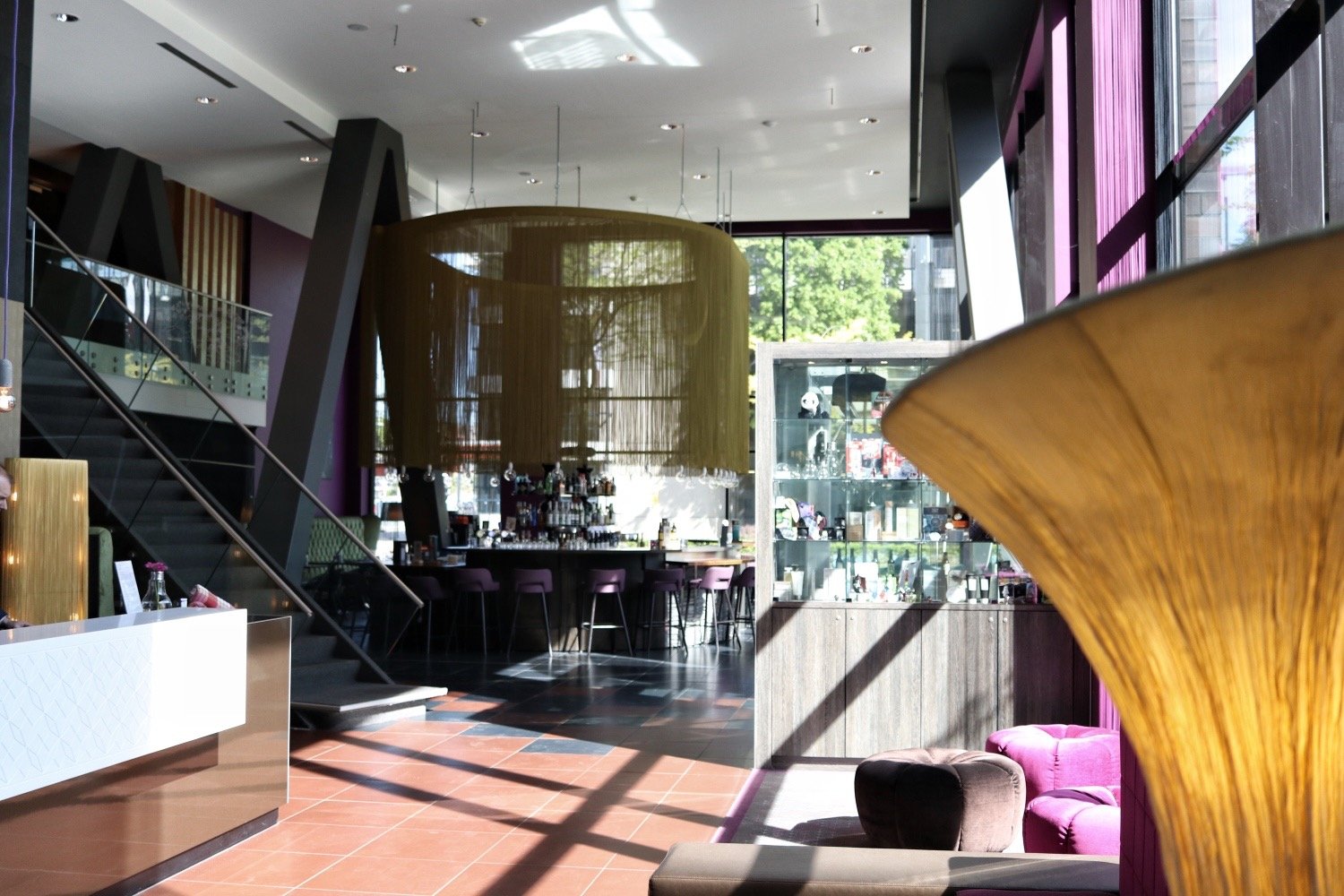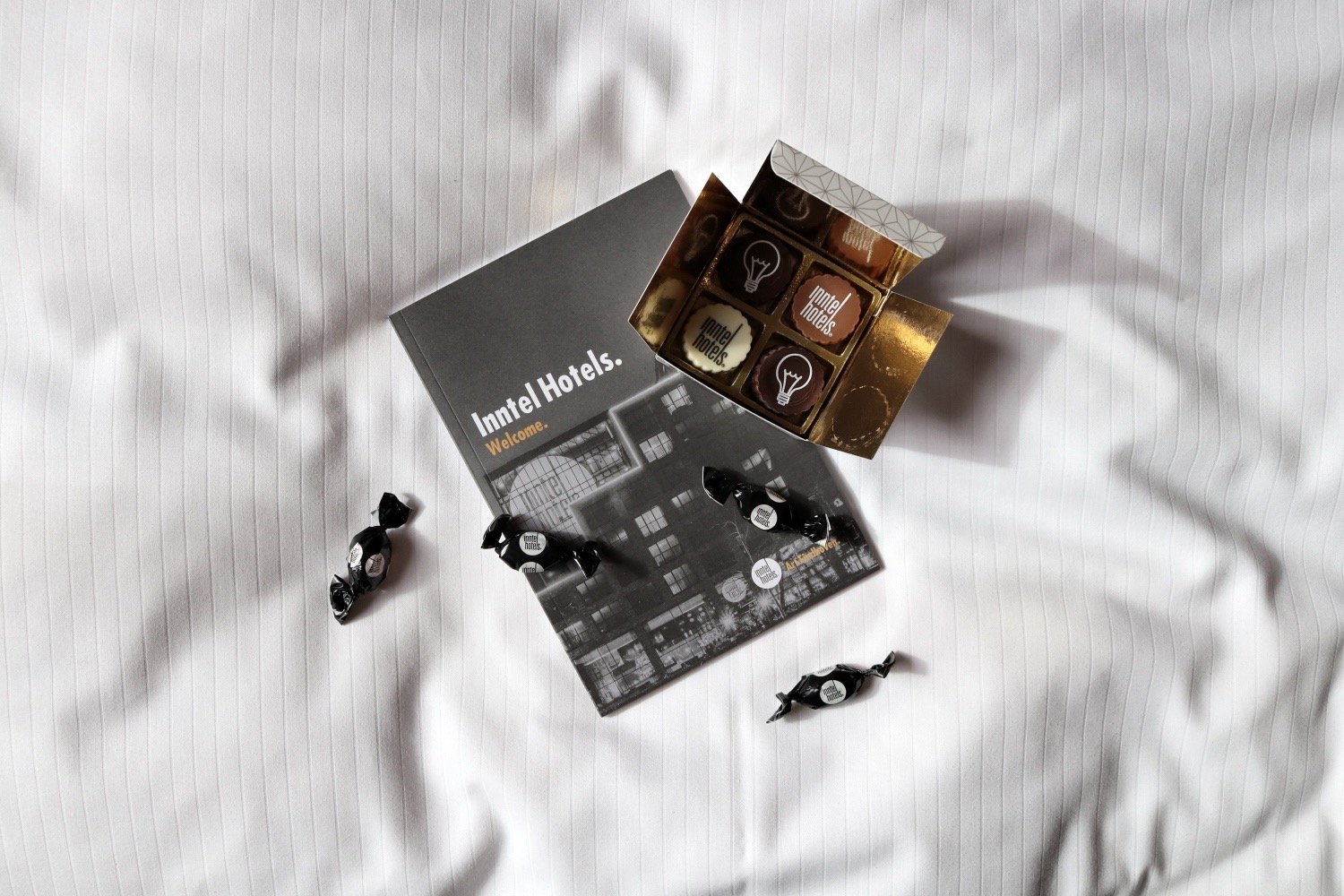 Where we ate
Damien and I were both really impressed with all the places we went to for food. We had breakfast provided at our hotel each morning and then for lunch and dinner we were spoilt with a great selection of places. Eindhoven is full of great restaurants and bars and we were lucky enough to sample a good selection of them.
Calypso was where we went on our first evening for food…and quite a lot of drinks. We enjoyed oysters, a cheese board, calzone pizza AND dessert and spent the entire evening in there chatting to the locals and the owner of the bar, Louis, who was great fun. Our night at Calypso was a great introduction to Eindhoven, although I must admit I nursed a sore head the next day but I guess that's usually the sign of a good night, right? Hangover aside, I really liked the vibe of this place and it's somewhere I'd probably end up being a regular at if I lived in Eindhoven.
Coffeelab was such a cool little spot for coffee and lunch. We went on the Saturday for lunch and I had the walnut and cheese toasty, which was different but really good. They had vegan options on the menu too which is always good to note. I loved the interior of this place, full of greenery and cool lights hanging from the ceiling. It's the type of place I could see myself visiting alone with a coffee and a good book/or even my macbook and sitting there drinking cups of coffee for an entire afternoon.
De Vooruitgang. We actually went here three times; on the first night for some drinks before heading for dinner, on the Saturday for a meal and on the Monday for a drink outside in the sun before heading home. I guess that pretty much tells you that we really liked this place. The interior in this place is again very cool and there's also plenty of seating outside too and there's a great atmosphere sat outside in the square on a sunny day.
The dinner we had at De Vooruitgang on the Saturday was really good. To start I went for the tuna, which was so tasty and my main of shrimp pasta just topped off an excellent meal.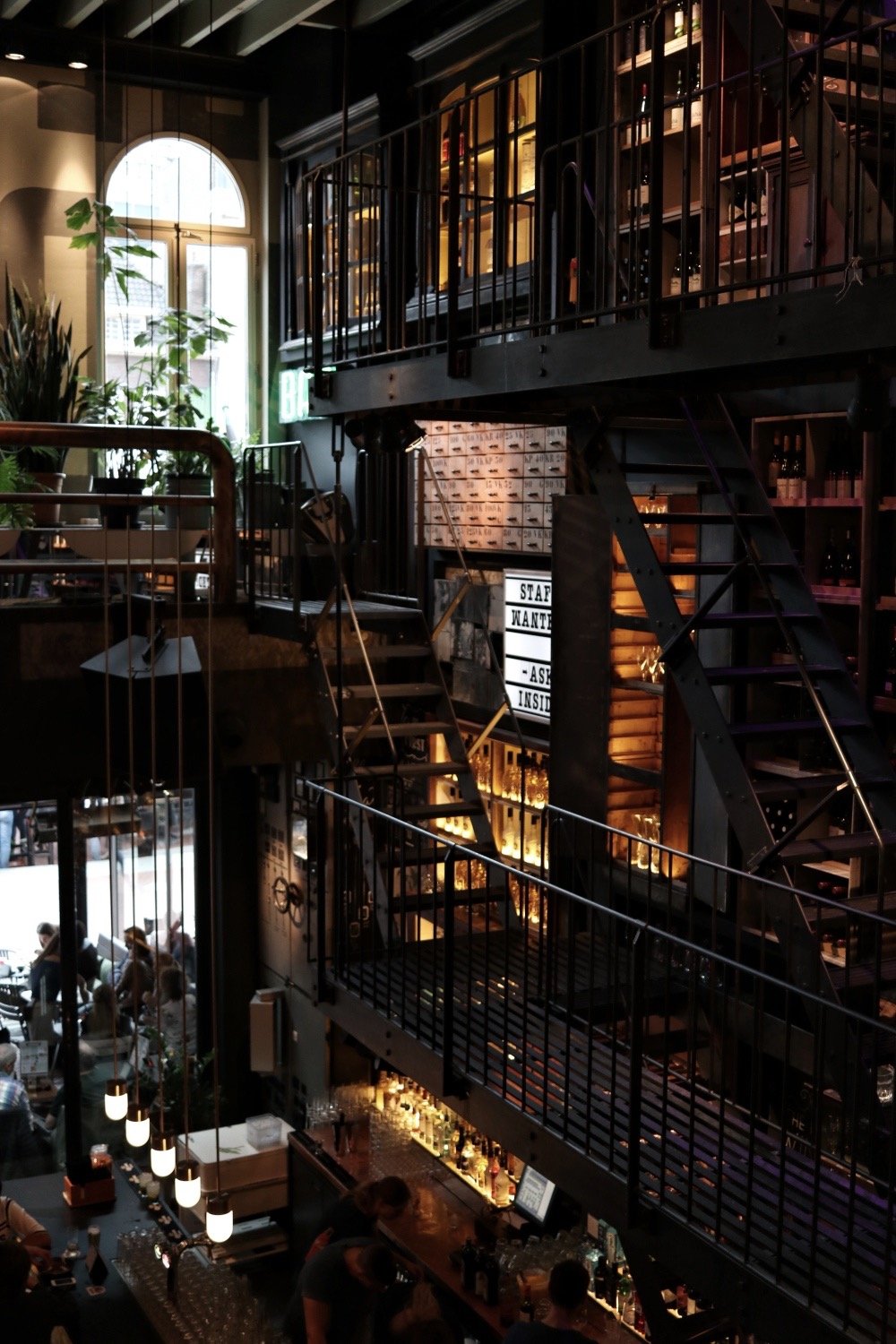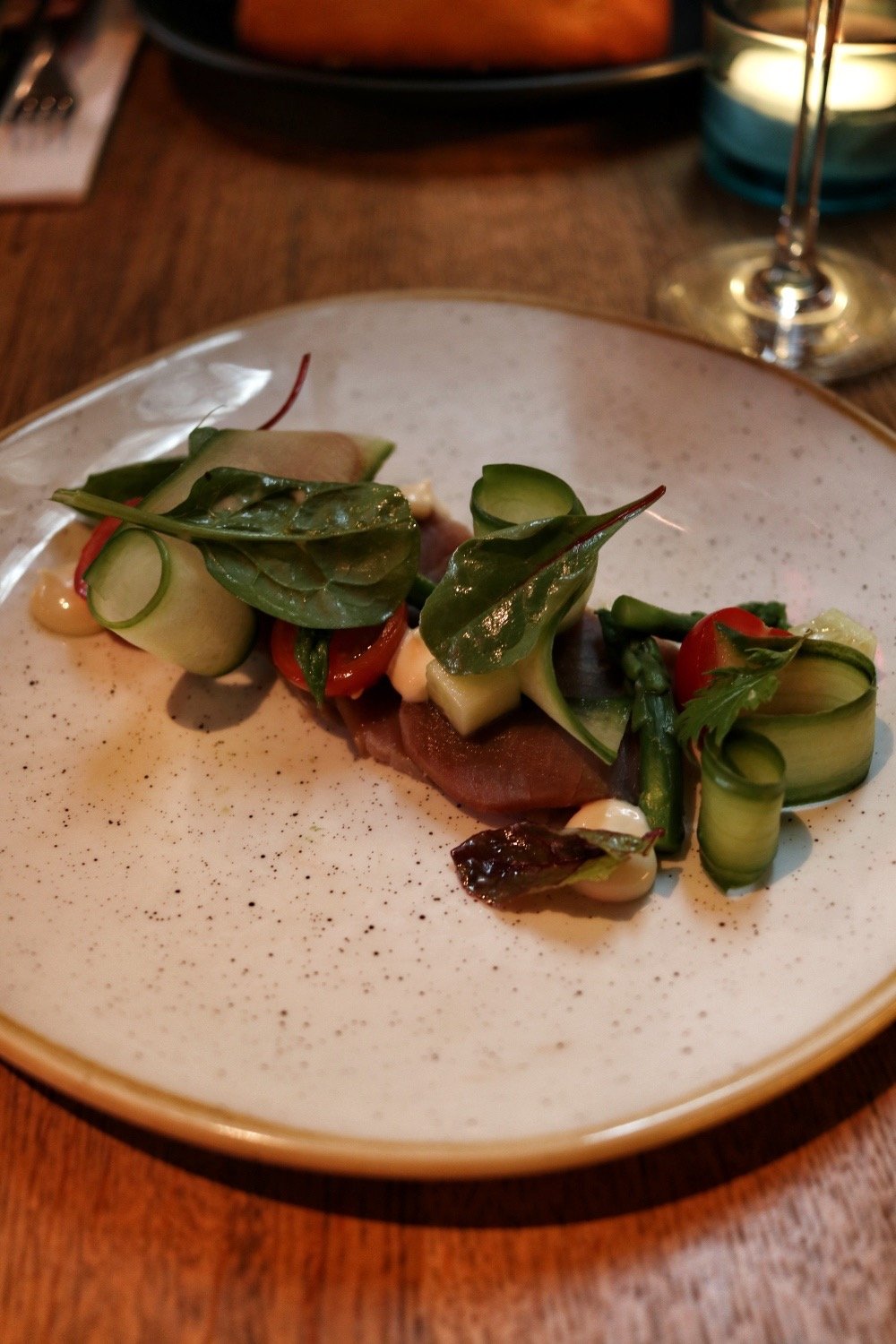 Usine Not only does this place look really cool, with every angle of the place being a photographable opportunity (bloggers dream) but the food is pretty darn good too. We went for lunch on the Sunday, where we sat in a cosy corner on retro chairs and sofa drinking copious amounts of coffee. Food wise Damien went for the club sandwich and I went for the fish and chips. And I have to say it was some of the best battered fish I've had, as it was so, so tasty.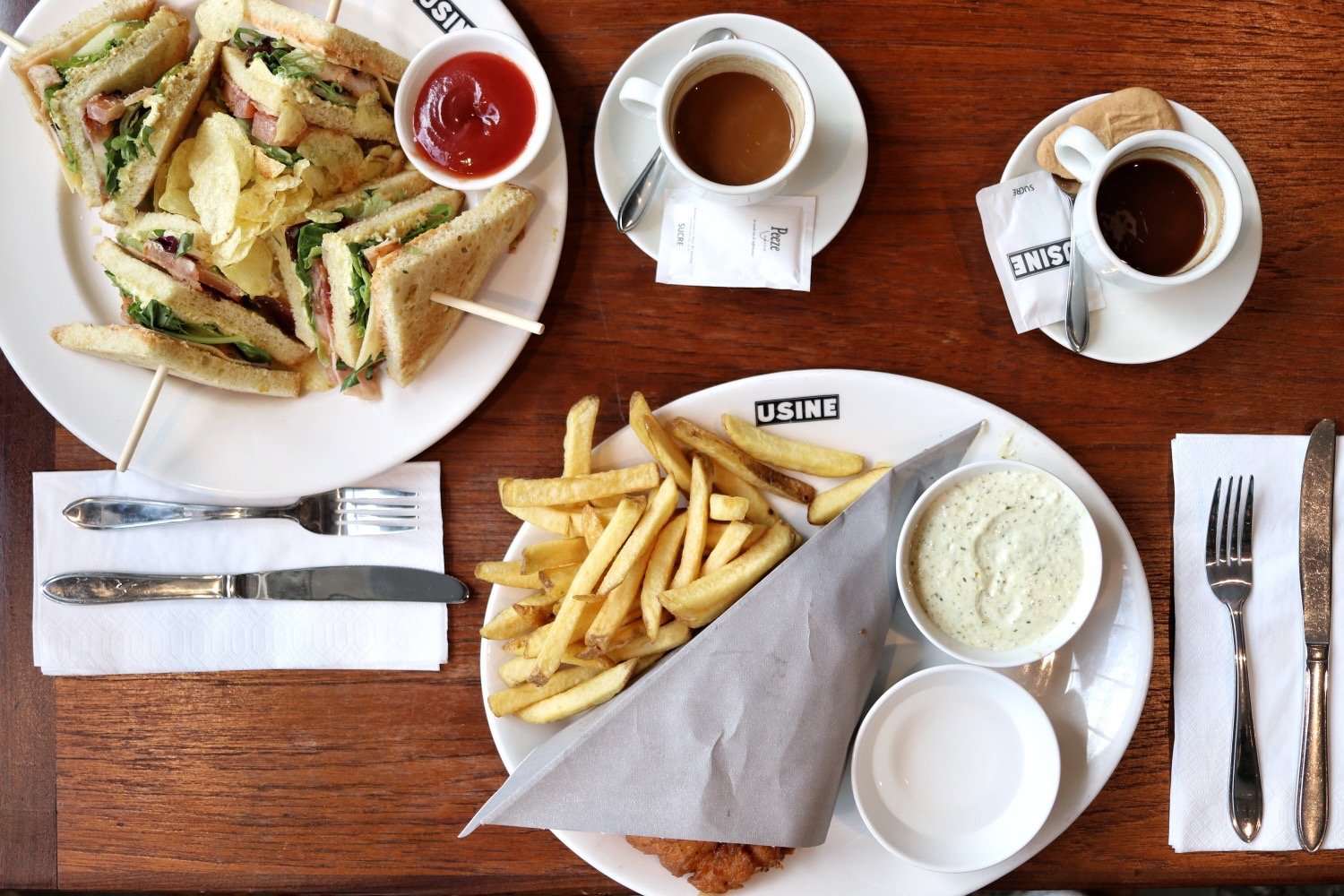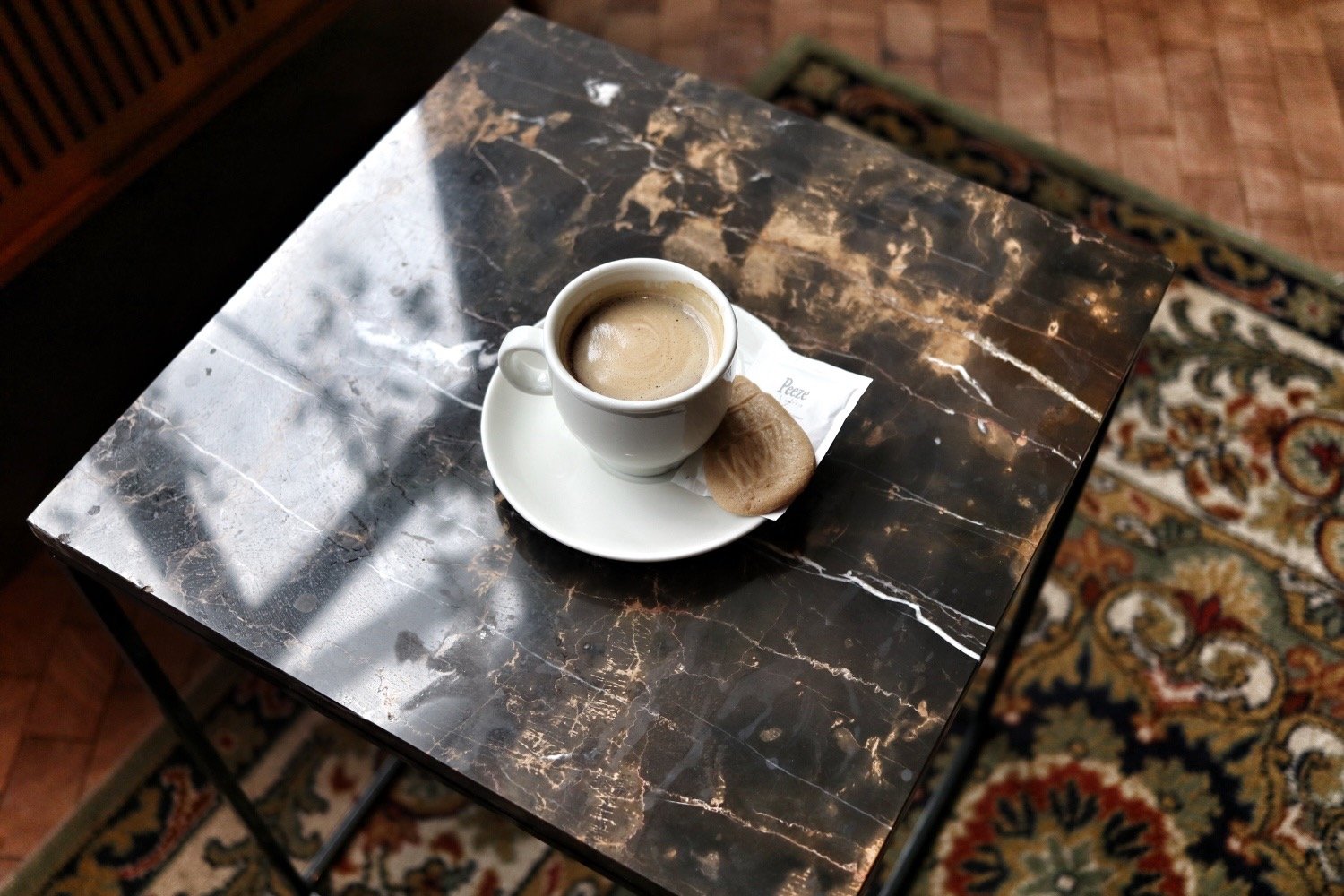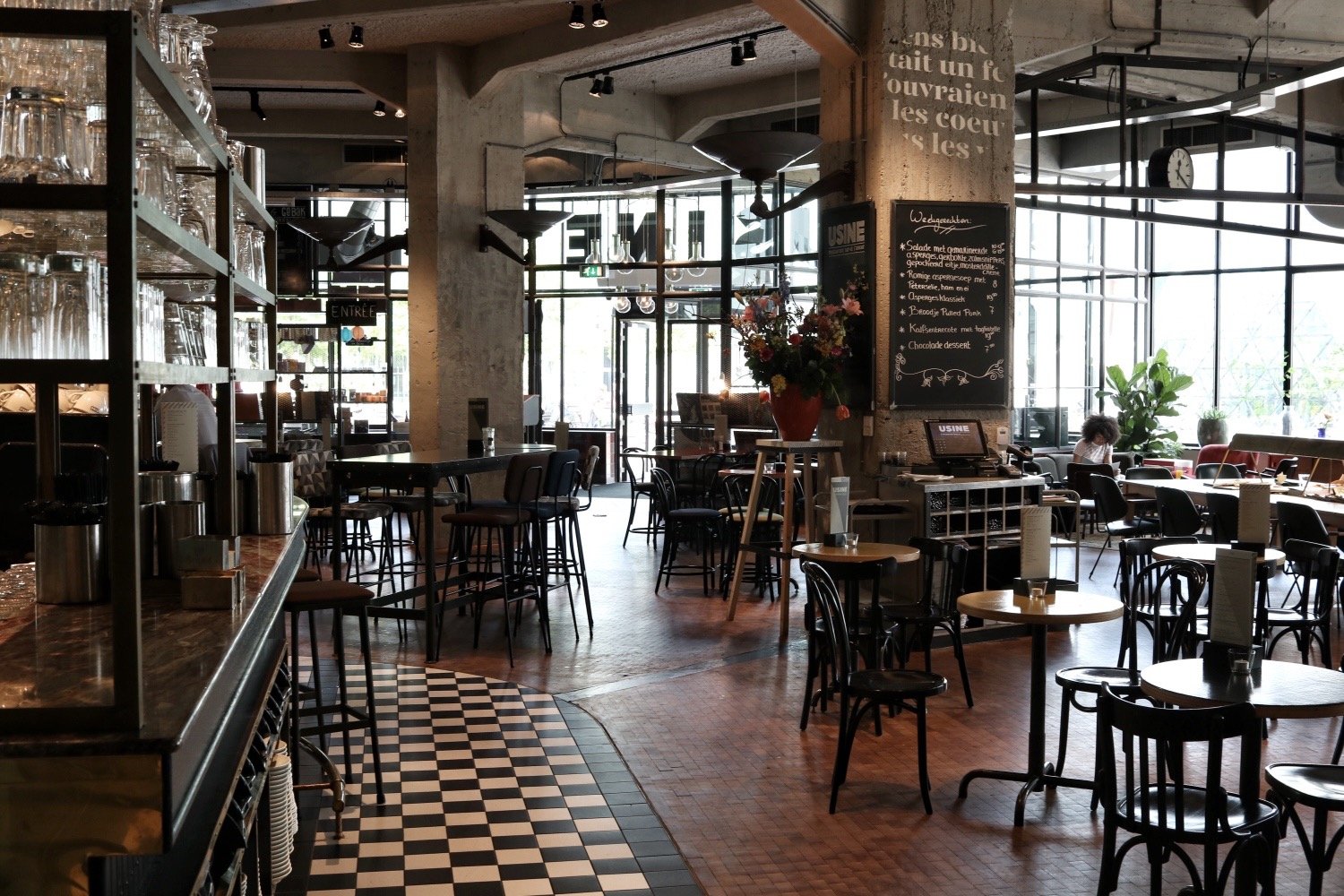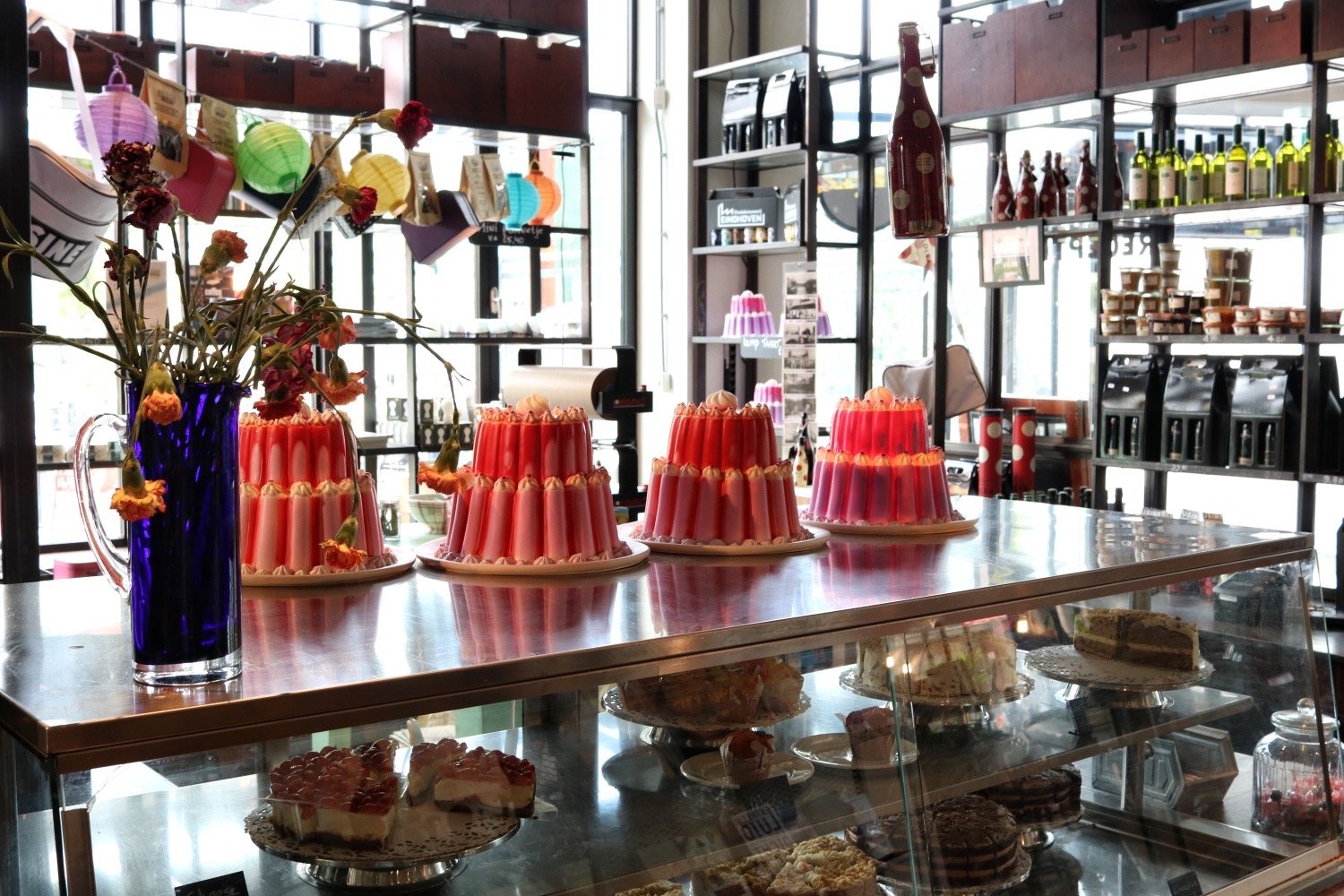 Down Town Gourmet Market. Damien and I loved this place and it was the perfect spot to end our last night on the Sunday evening. You're spoilt for choice at this place as you're presented with a selection of the amazing eateries to choose from in a relaxed gathering spot with seating both inside and out. We got food from Miss Temaki, a sushi place and Vietnamama, which is Vietnamese. We were honestly so impressed with the food from both places and probably would have eaten more if it weren't for us being full. Like I say we were spoilt for choice and if I were to go back I'd love to try even more of the food places on offer there.
What We Did
A big part of our trip was focused on food and drink which was great because if you know me then you'll know I absolutely love eating out and trying new restaurants.
Aside from eating and drinking away to our hearts content, we also did a spot of shopping. I'm not one to be easily drawn into the shops but as I mentioned in my previous Eindhoven Outfits post, I did find a few clothing shops that were right up my street and I also made a couple of purchases. Even Damien bought a new jacket too.
A few of my favourite shops were Hutspot, which sells a selection of cool brands including Selected Femme, Matt & Nat, Samsøe & Samsøe and lots more. They also had a Monki store in which I bought my new favourite pair of pants (if you follow me on Instagram you'll know I haven't stopped going on about them). We also found the most amazing home store called Home Stock, which immediately left us wishing we had bigger luggage because I seriously could have bought everything in that store if I had the chance.
A visit to the Van Abbemuseum was a highlight for me and if you're in to modern and contemporary art, then I suggest you too visit here when in Eindhoven. There's so much to see there and you can easily spend a good couple of hours wondering round, as we did.
It's also worth visiting the Strijp S area, where there are lots more bars/restaurants and design shops situated in the old Philips buildings. The area had a real industrial yet modern feel and a cool vibe.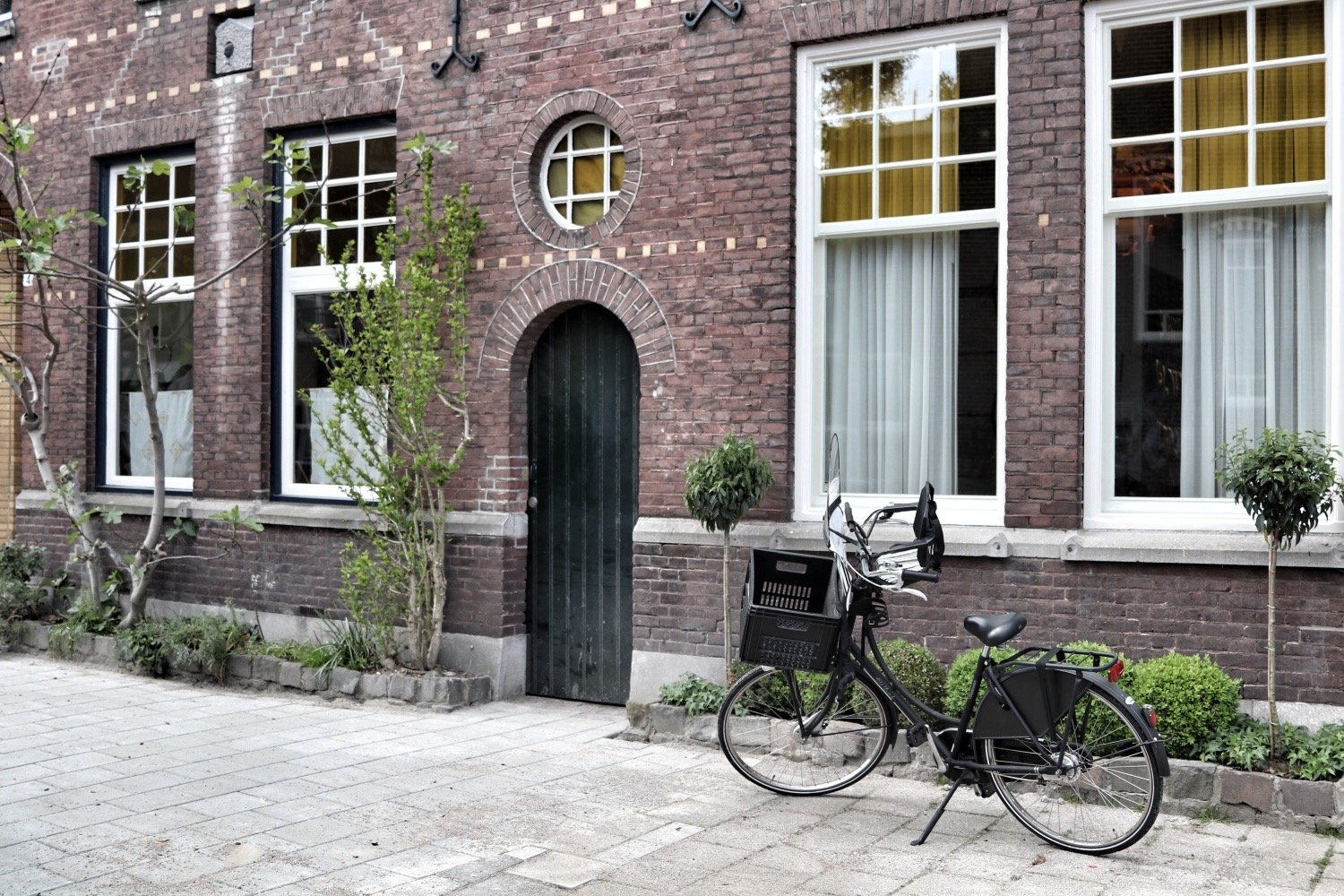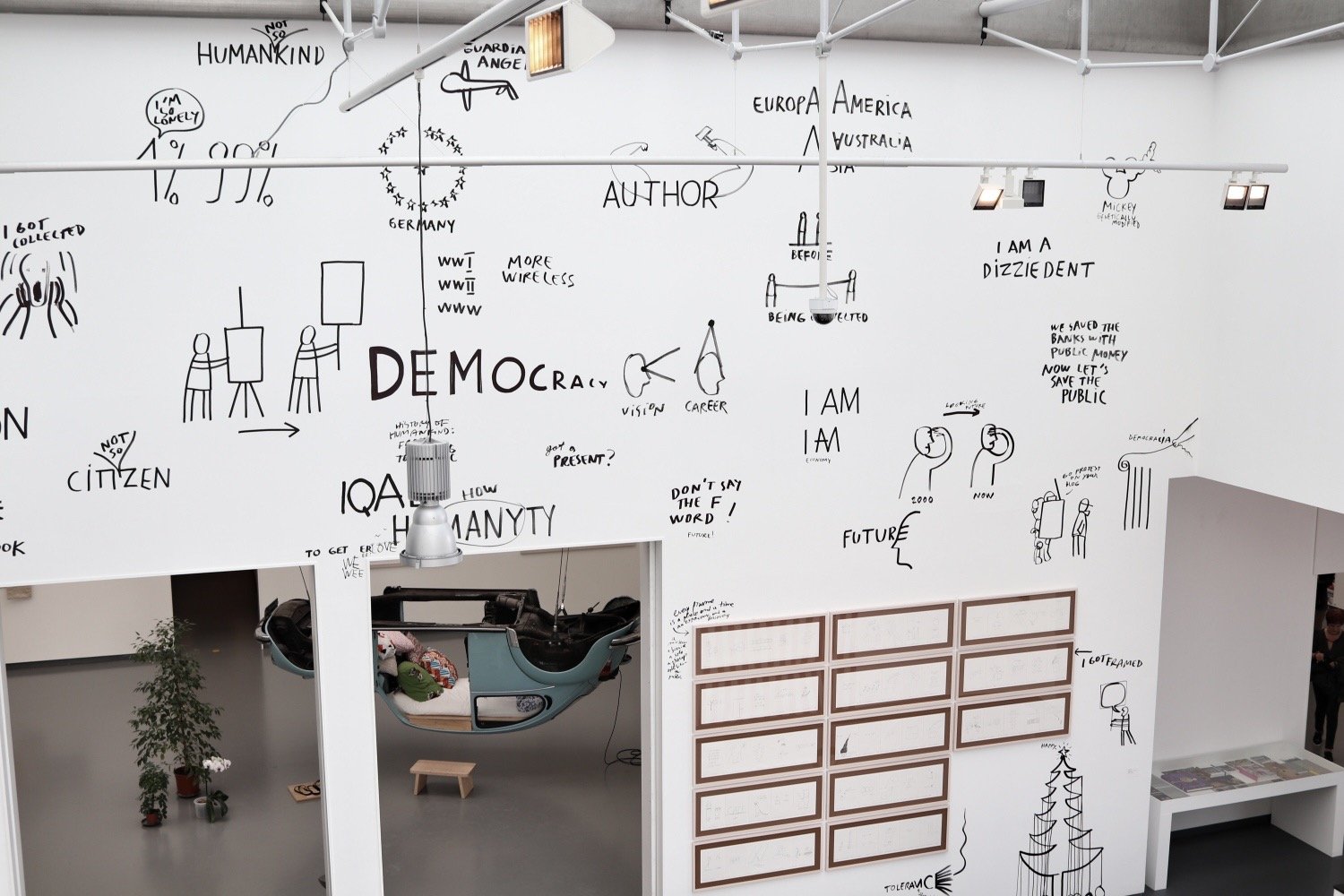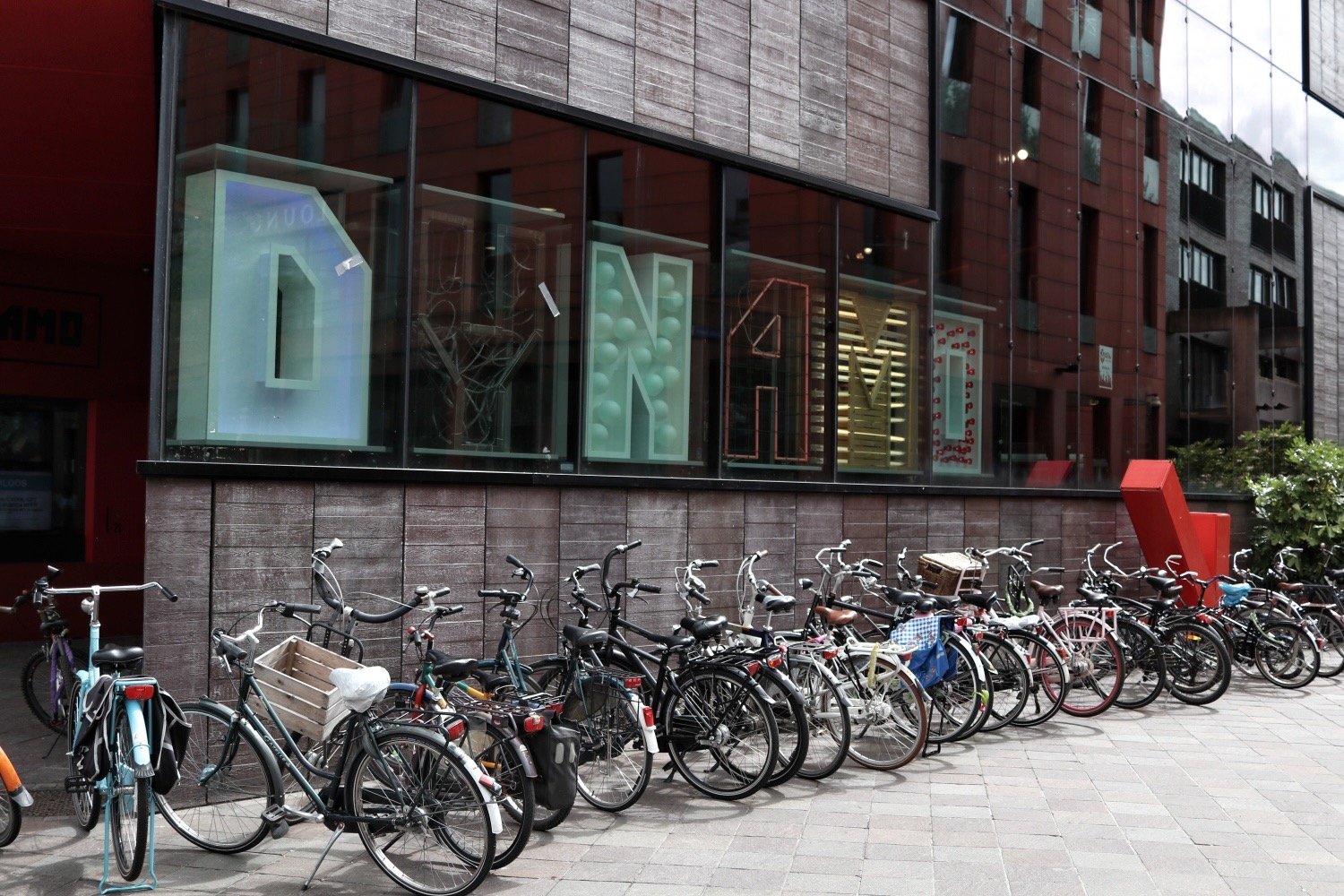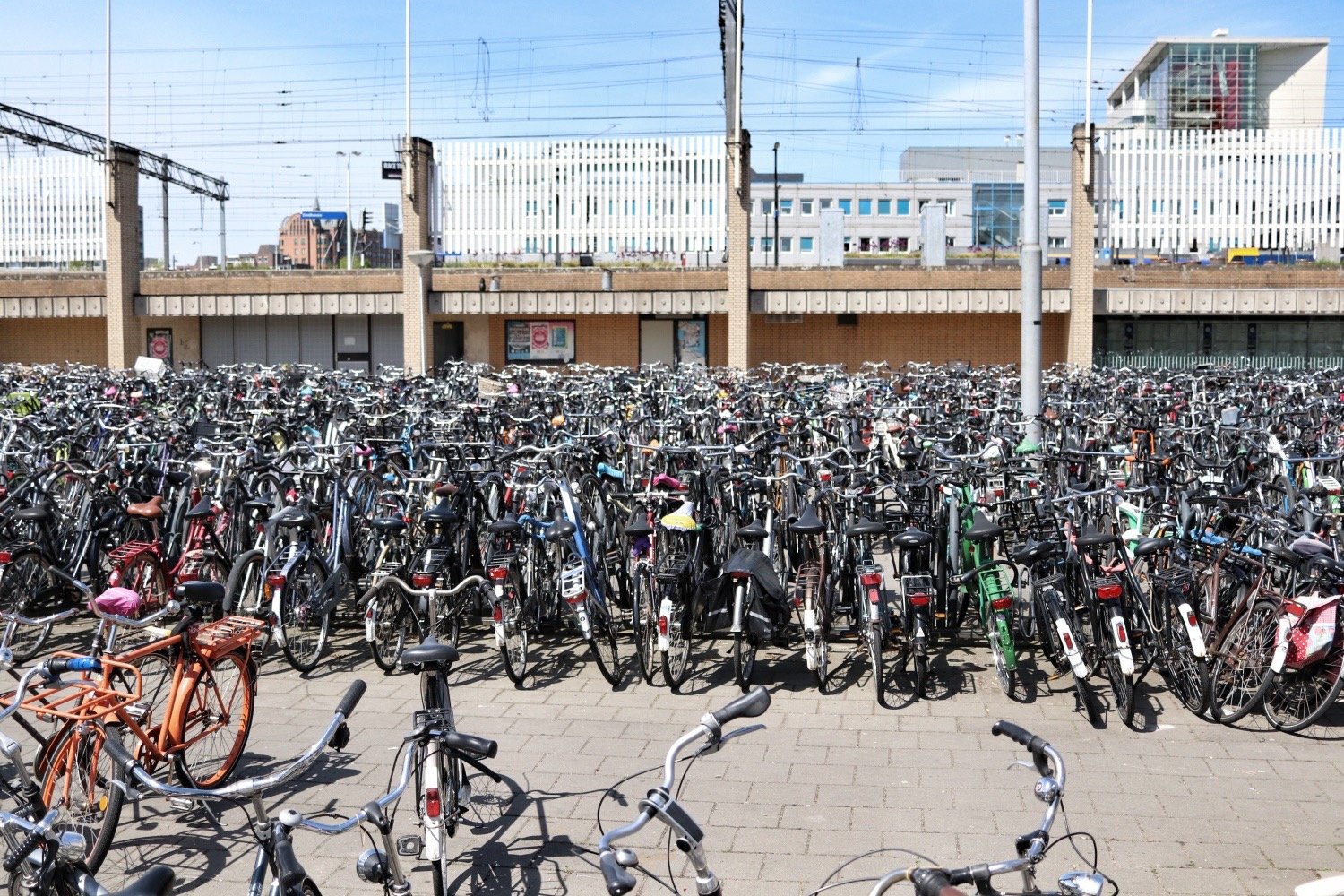 The Low Down
When we visited: May 2017
Weather: Sunny
How long we stayed: Friday to Monday – 3 nights.
Where we stayed: Intel Art Hotel (right in the city centre).
Suggestions: Visit the Van Abbemuseum
Food to try: Down Town Gourmet Market, there's something for everyone.
Would I go again: Yes!
Damien and I both really enjoyed our trip to Eindhoven and as my first trip to The Netherlands it definitely left a great first impression. The city has a cool vibe, the people are friendly and it's full of great food, so what's not to love. Until next time.
Samio x