Most Worn
It's probably a tad bit inappropriate to post an outfit of me wearing a sweater when it is in fact (for once) boiling in England at the moment but in today's post I wanted to share some of what's been going on in my life lately, and this pink jumper is one of those things. Now I realise this jumper doesn't fit with my usual style but my whole point for buying it was to have something super cosy that I could throw on when travelling or on those chilly early mornings when I'm heading to a shoot and want nothing more to be comfortable. I thought if I'm going down the cosy/comfortable route, I may as well make it fun and so I went for this bold oversized 80's style sweater from Topshop. I believe it says 'I am happy' on the back in French, which I think is très appropriate as I'm often smiling my head off.
Eating Out
I've been eating out A LOT. This is something that at the start of the year I said I'd sacrifice somewhat in order to fund my travel addiction but alas that one didn't last very long and I find myself eating out more than I dare to admit BUT with so many amazing new places forever popping up in Manchester (along with many old favourites), it's hard not to!
A recent new spot I visited was the Brasserie Abode in Manchester, where I went along with my friend L'Oréal for dinner last Friday. The food and service was excellent. And although I may have gone for one of the least photogenic dishes on the mains menu (fish and chips), I have to say it was really good. My starter was the winning dish for me though, as I went for the Tuna tartare, spicy avocado and it was absolutely delicious! Just thinking about that dish makes my mouth water…after that we were too full to even think about desert but we did manage to wash it down with a tasty champagne cocktail which was the perfect way to start our Friday evening.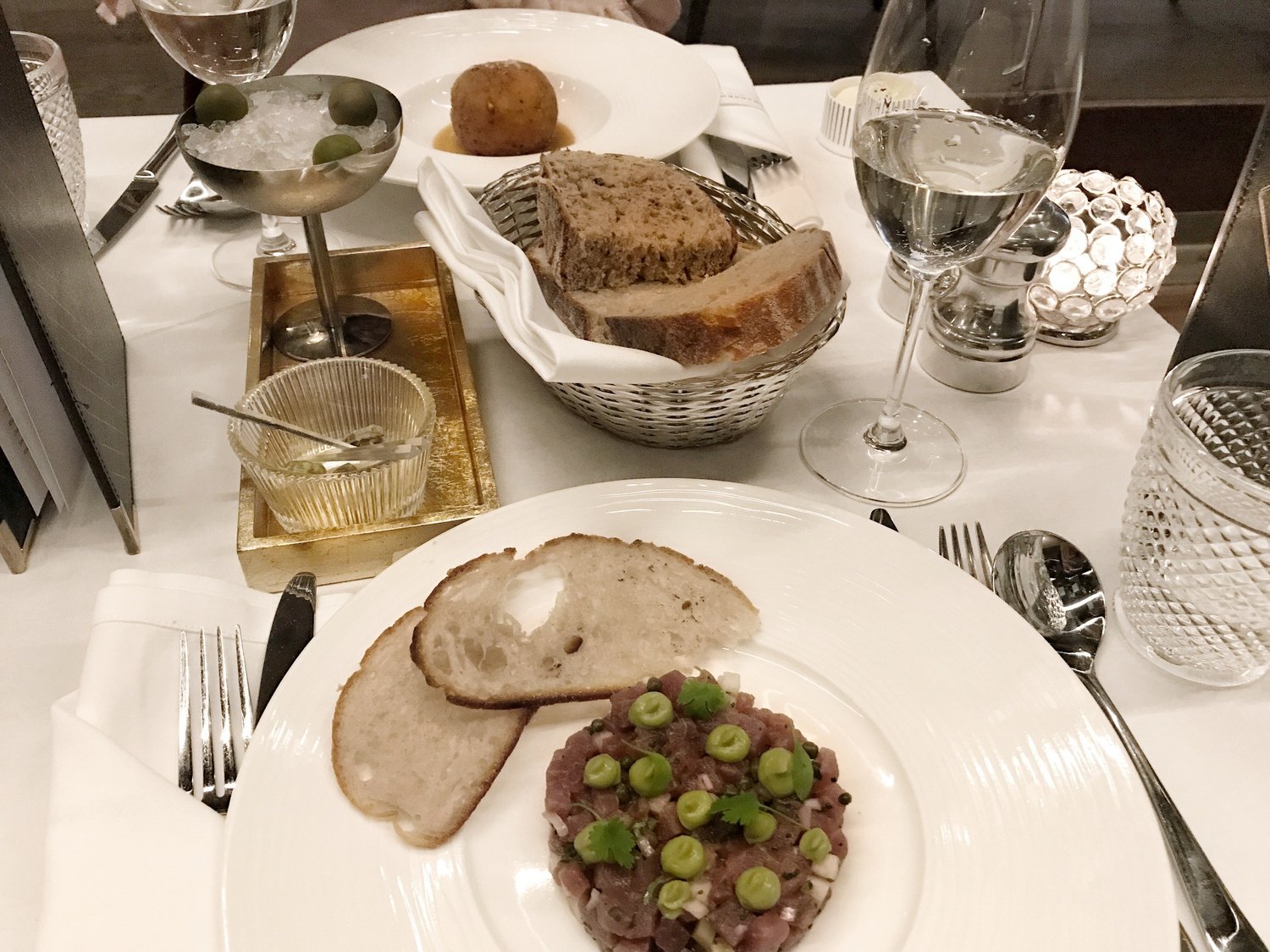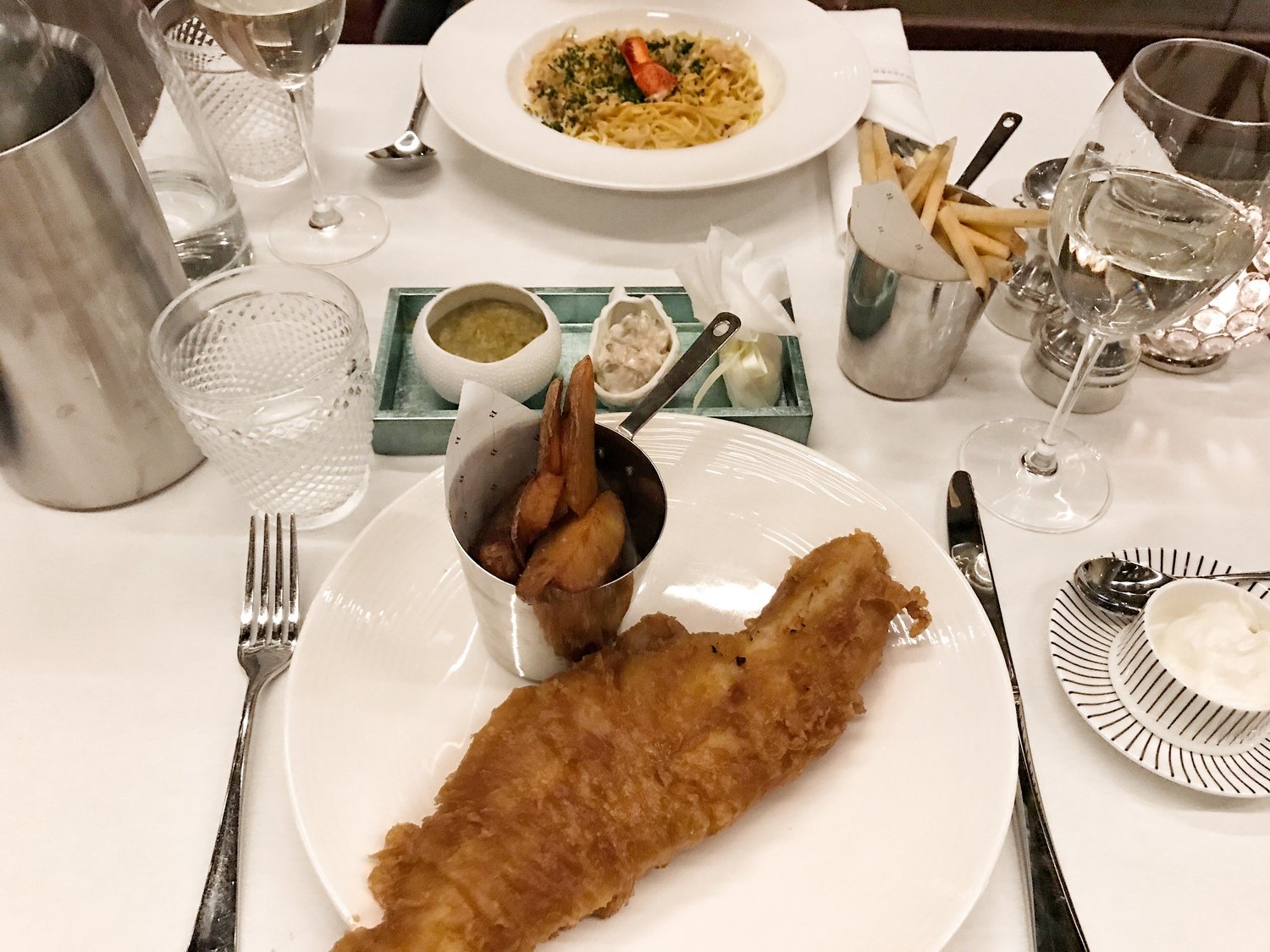 Music
I've been listing to some new(ish) music recently. I say some and by that I mean the same three albums on repeat, quite literally. I listen to music almost everyday but I must admit I easily get stuck in my ways listening to my firm favourites. Some current tracks I've been particularly obsessing over from from of these albums are:
Big For Your Boots – Stormzy
Sweet Dreams – The Last Shadow Puppets
PRIDE. – Kendrick Lamar
I have quite the eclectic taste in music so I never find myself listing to just one genre. Now I'm greatly anticipating the new Lana Del Rey album. So far I've been obsessed with every one of her previous albums so I can't wait to get this new one in my life. Unfortunately it looks like we will have to still wait until the 21st of July for this one but at least we now know the release date.
And that's it, just a little bit of what I've been loving and been up to lately. I'm happy to see that the weather has hotted up here but it probably won't last long so I best go and make the most of it. Have a great weekend!
Samio x