interchangeable pieces
I'm coming at you with a bit of an epic outfit post today, as I'm sharing not one but four outfits in today's post. I've been a bit awol over the past couple of weeks here on my blog but if you follow my instagram you'll know it's because I've been super busy, as last week I was abroad twice: At the start of the week shooting for a job in Portugal and at the end of the week/over the weekend in Eindhoven for a bit of a different city break. A photo heavy travel guide on Eindhoven will be coming very soon but I thought that first I would share what I actually wore on my trip to the city.
Damien and I were in Eindhoven from Friday to Monday and I seem to have mastered the art of travelling light, as once again we managed to take one carry on case between us – the joys of having an interchangeable wardrobe means that you don't actually take up that much luggage space.
I hadn't expect Eindhoven to be quite the little shopping destination it was, with a few stores that were right up my street, including Hotspot which is now a new found favourite and I only wish they had one of these in Manchester!
Being one to keep my shopping to a minimal, I only purchased a couple of things whilst browsing round the shops, which included the stripe T-shirt featured further down in the post (which I bought at Hotspot) and the polka dot trousers (also in this post) from Monki.
As I steer away from wearing jeans quite so much I'm constantly finding myself on the look out for trouser alternatives. I spotted the polka dot trousers in Monki and had to try them on right away and I have to say that I am in love with them, so much so that I've barely stopped wearing them and am in fact currently wearing them as I write this post.
Anyway, I'll let the pictures do the rest of the talking before I risk waffling on too much, so scroll down to see what I wore last weekend whilst in Eindhoven.
Samio x
Outfit 1
Trainers – Converse | Jeans – Asos | T-shirt – Cos | Biker Jacket – Zara, old (similar here) | Jewellery – Pernille Corydon | Bag – Kate Spade | Watch – Kartel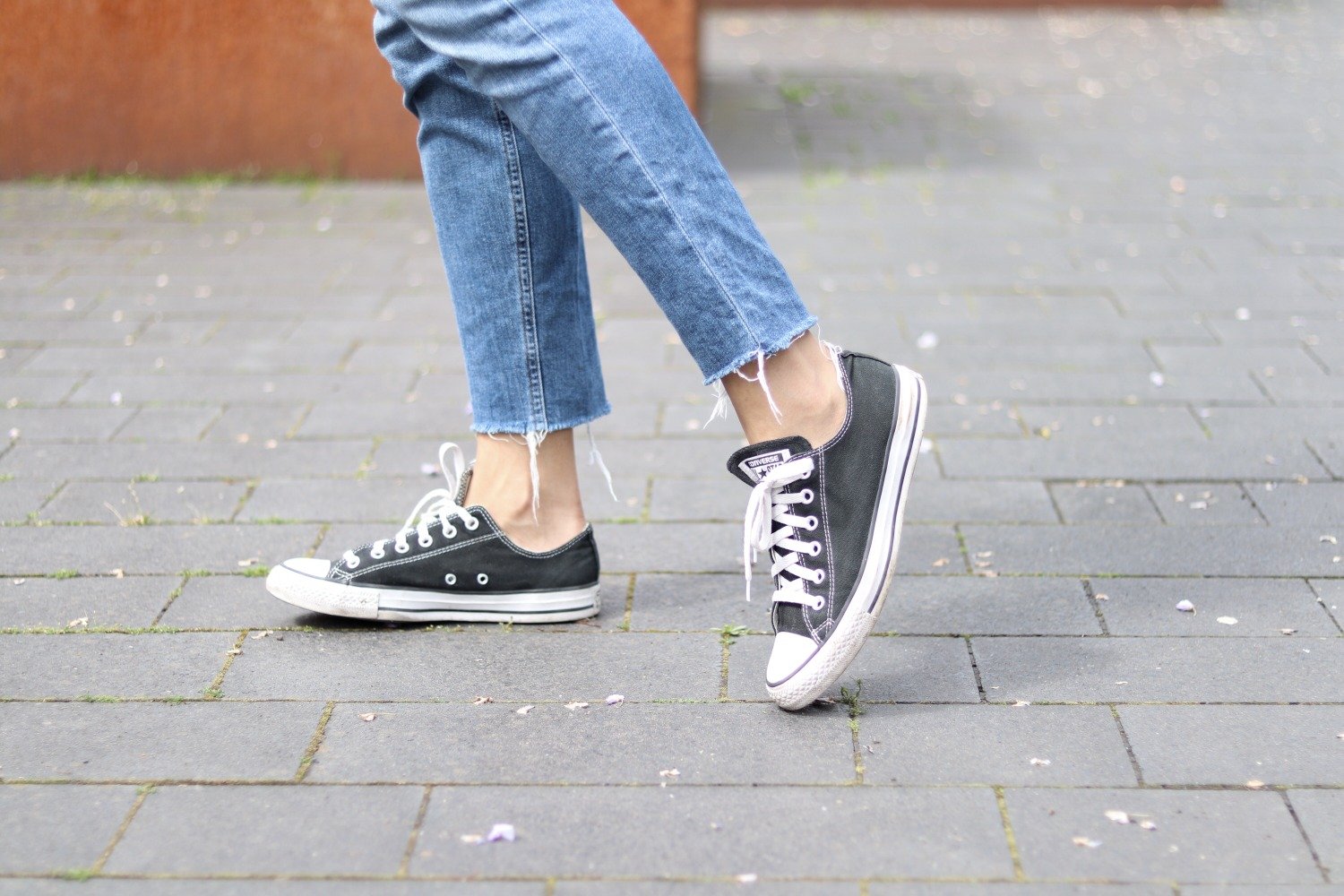 Outfit 2
Trainers – Pinko | Trousers – Monki | Top – Topshop | Biker Jacket – Zara, old (similar here) | Jewellery – Pernille Corydon | Bag – Kate Spade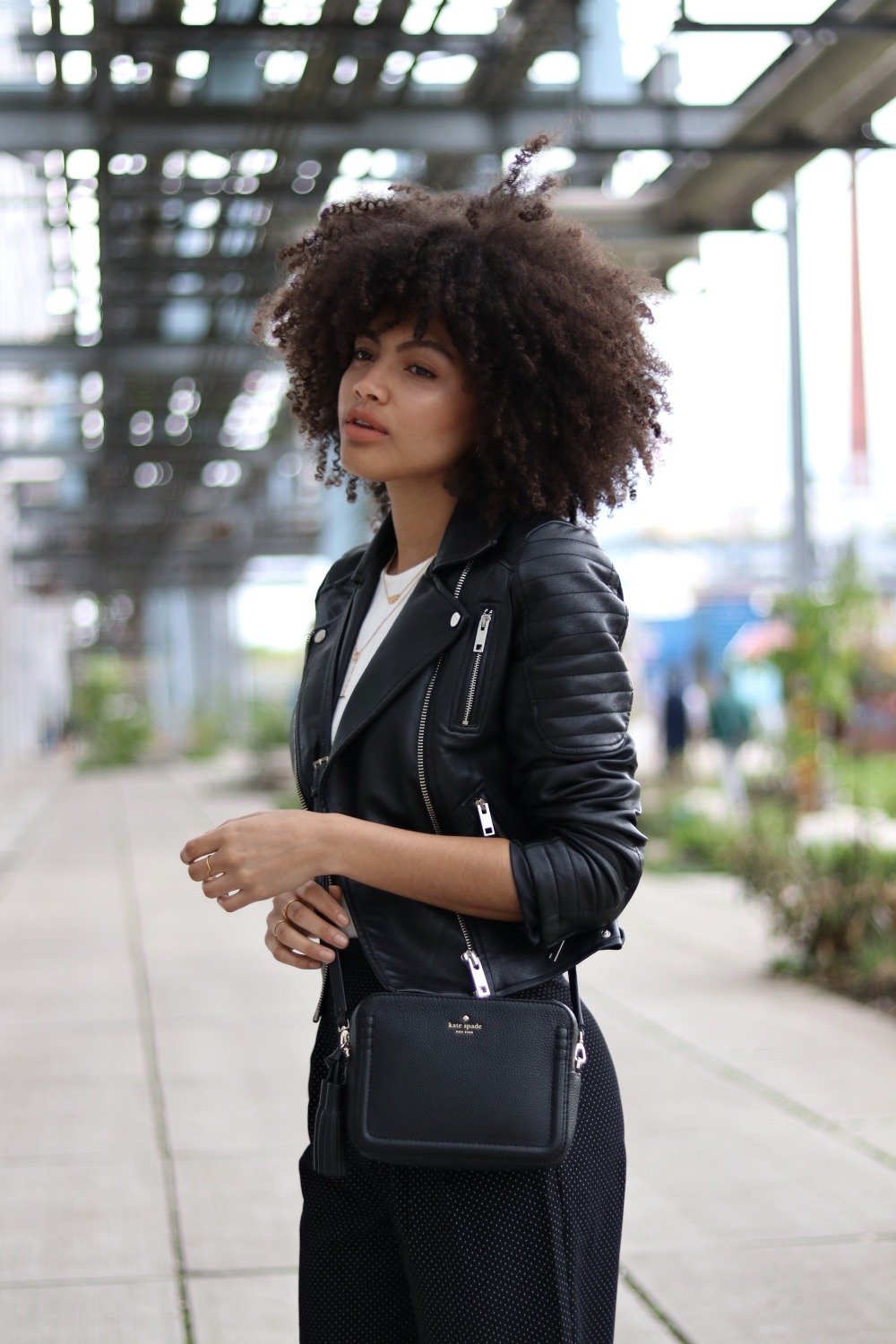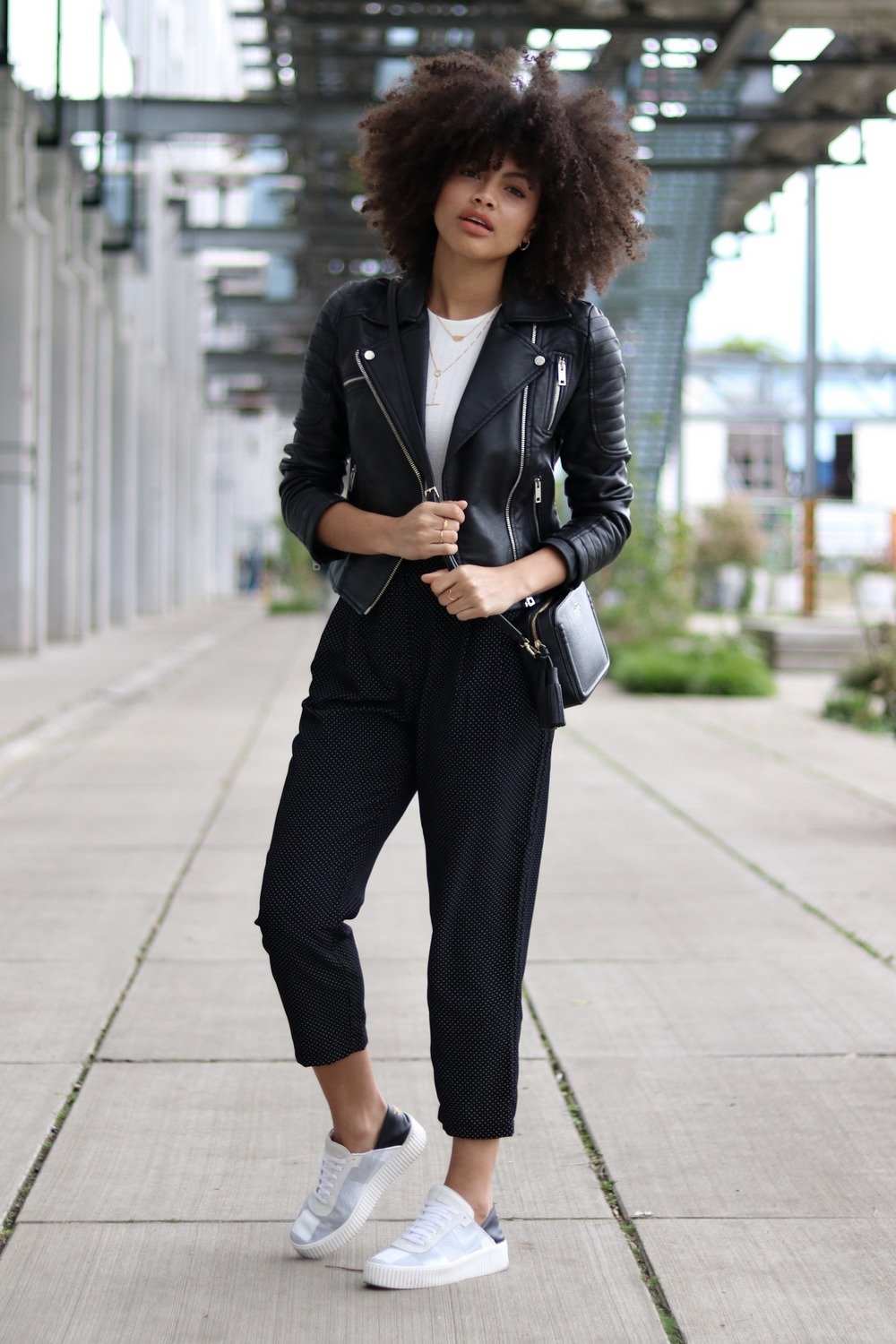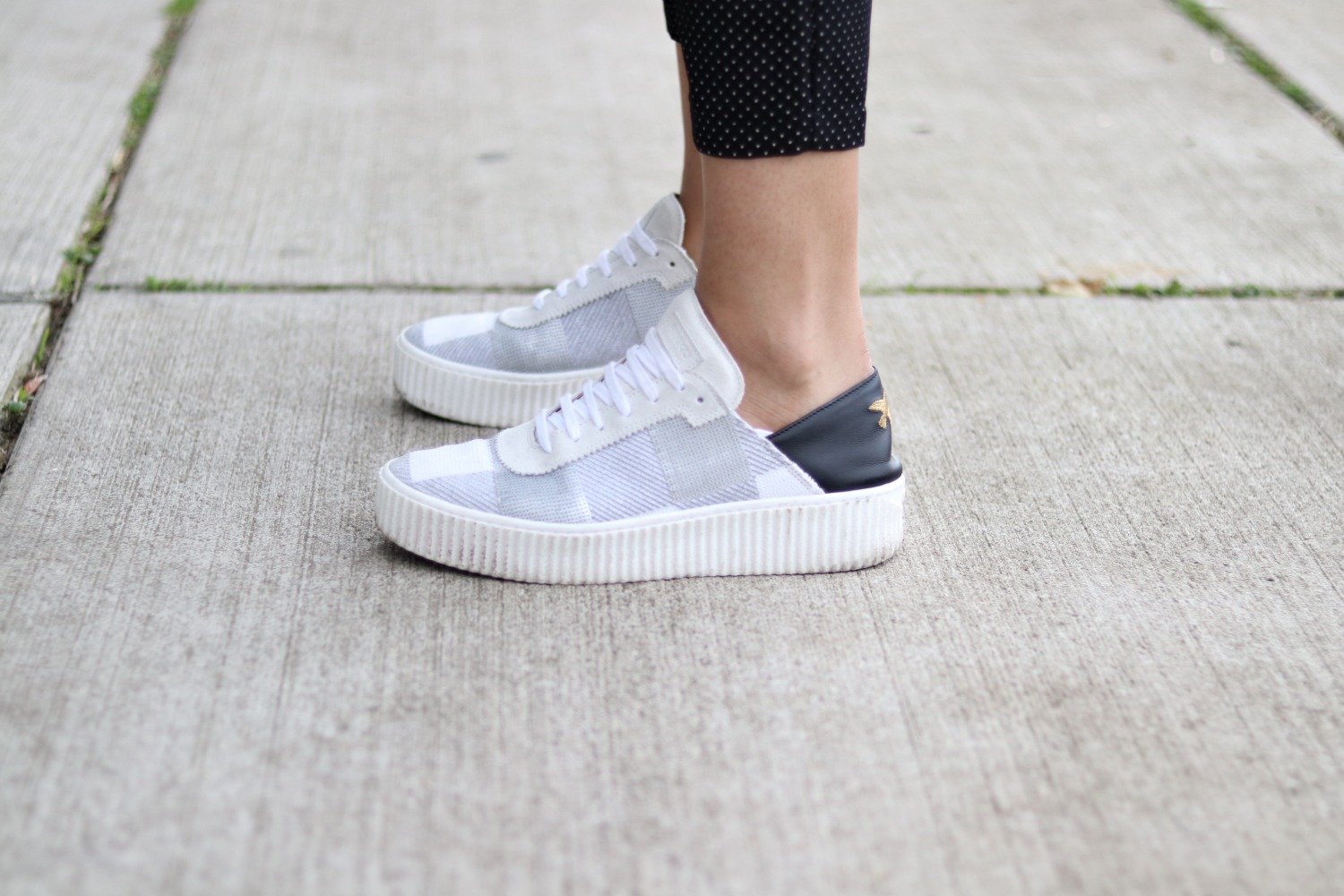 Outfit 3
Trainers – Pinko | Trousers – Topshop | T-shirt – Selected Cotton | Denim Jacket – Old (similar here) | Jewellery – Pernille Corydon | Bag – Kate Spade | Watch – Kartel
Outfit 4
Trainers – Converse | Trousers – Monki | T-shirt – Rock On Ruby | Denim Jacket – Old (similar here) | Belt – Asos (similar here) | Jewellery – Pernille Corydon | Bag – Kate Spade | Watch – Kartel