What to buy an environmentalist for Christmas?
As we enter into the festive season, it can become overwhelming when thinking about Christmas gifts and what to get for that certain someone who seems to already have everything, or on the other hand says they don't want anything because maybe they feel they have enough things already or are concerned about the impact that said gift could have on the environment.
I personally am someone who doesn't like to receive physical gifts as I try to keep personal clutter to a minimum, and so I realise I can be the type of person who can be hard to buy for around this time of year too, and that's why Treedom stands out to me.
Treedom is a great way to give a gift to someone you love, whilst also having a positive impact on the environment and local farmers in other countries.
What is Treedom?
If you've never heard of Treedom before, they are the first platform that allows people to plant a tree from a distance and follow the story of the project online. Not only is there positive environmental impact from planting trees but there's the social and economic benefits for the farmers too.
What's really cool about Treedom is that by buying or gifting a tree you're directly financing small agroforestry projects in rural communities giving farmers the knowledge to keep and look after the trees you plant. By planting trees across 17 different countries across the world the farmers also enjoy the commercial benefit of the fruits produced by those trees. The farmers are fully supported until the trees start producing meaning they can focus on giving the care the trees need to be a success.
What is Agroforestry?
Agroforestry is where land is utilised by more than one specific entity such as trees, livestock or crop rather than any single entity – essentially making the most of the land available. There are both economic and environmental advantages to agroforestry.
In terms of improving profitability making use of the land for multiple things gives more profit than a single entity, but also by planting trees in these areas the crops and livestock are protected from the effects of the sun, wind and rain and any other adverse weather. The new products diversify the farmers income so they aren't reliant on one crop or livestock and the need for pruning of trees gives a small amount of firewood back to the farmers for use in cooking.
It's not all just about making money either, there's a huge environmental impact of planting trees. There's the obvious CO2 reduction over the tree's lifespan but trees also enrich the soil enabling use of it for a longer period; trees also aid in improving air and water quality locally.
Now you can't just plant any old tree anywhere you like – it has to be carefully considered as to the species and if the environment is able to support it – and also that it won't actually damage the environment too. Artificial forests (where there is only a select number of species grown in an area) can put water reserves for an entire region at risk, damage local ecosystems and also impoverish local diversity in the area. Treedom does the hard work for you here – by giving you the option to only plant pre-selected tree species in specific regions.
I Want To Plant a Tree!
The first step is to head over to Treedom.net and select which kind of tree you'd like to plant. You can select from species such as Coffee, Cacao, Lemon, Baobab and quite a few more! Other than the type of tree you can also filter down based on how much carbon each tree would absorb over a minimum 10 year time period.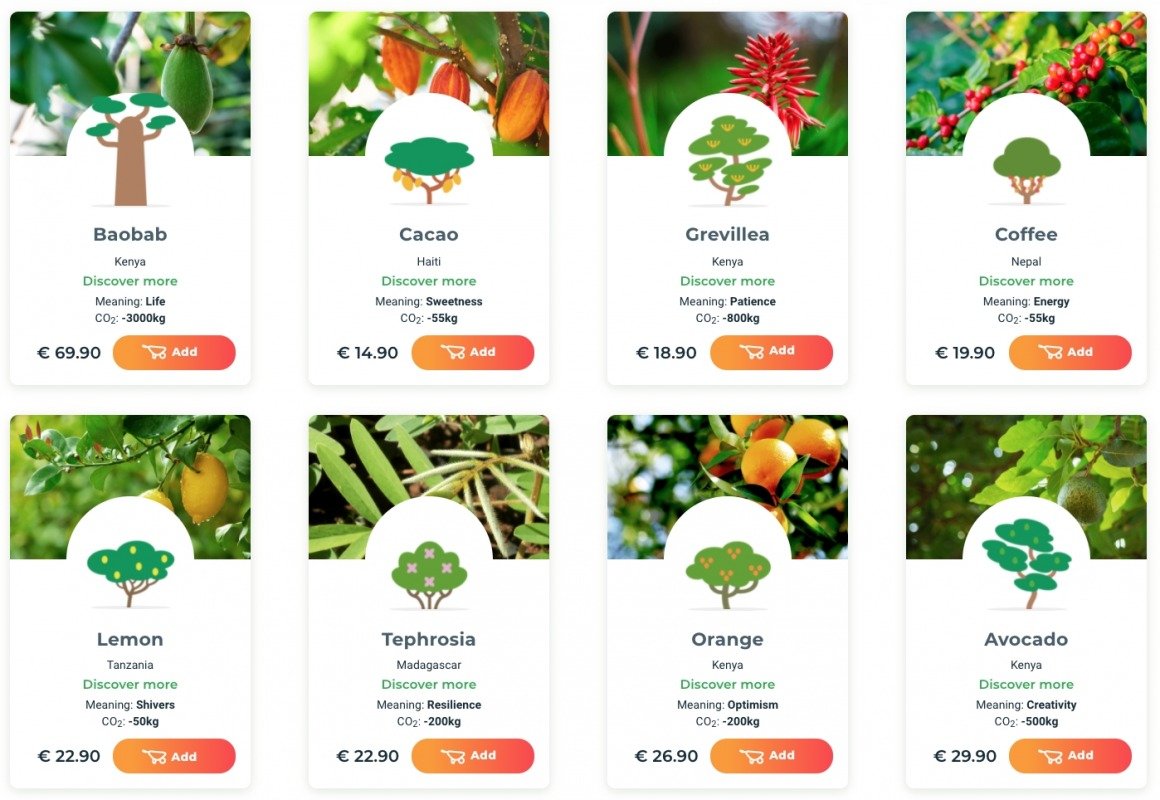 Before choosing your desired tree there's information on which country it will be planted, local uses (such as medicine, biodiversity and sales) but also the overall benefits of planting this tree such as CO2 absorption, environmental protection, food security and economic development. I find the information really helpful in aiding me decide what exactly I want to support and where I want to plant a tree.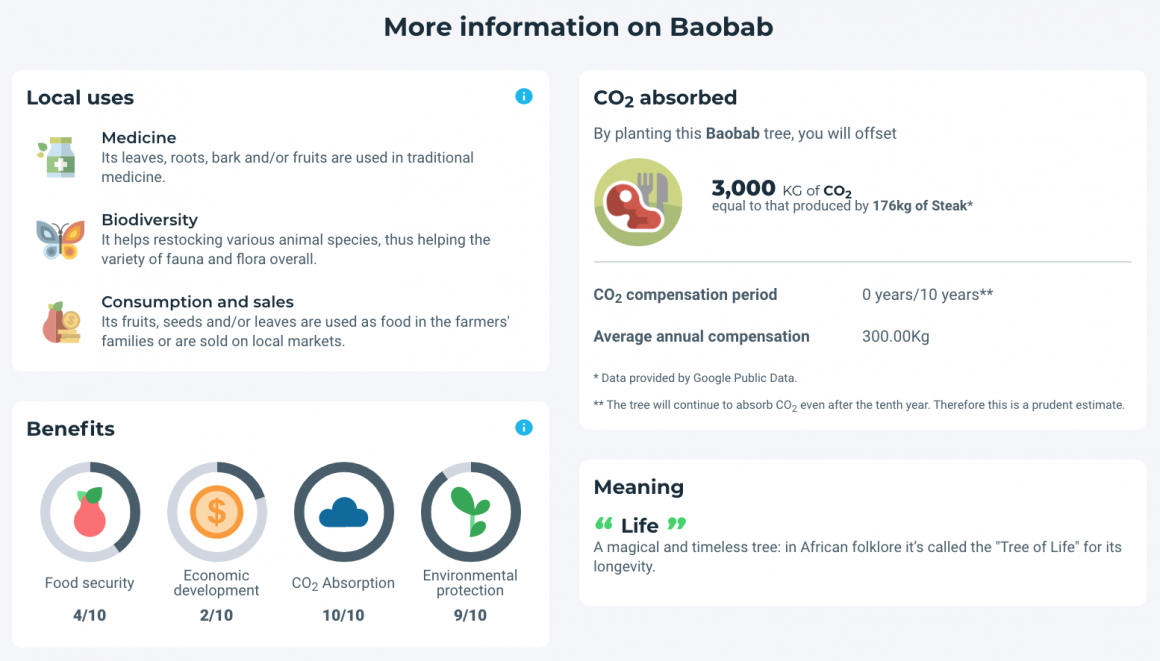 Once you have selected buy it for yourself or gift it to someone and then you can follow the story of your unique tree. You will be given GPS coordinates with a photo and regular updates about the project in which it is planted.
So buying and planting a tree couldn't be easier, or more fun, and what a great way to gift a present that keeps on giving!
And as a special offer for readers of this blog, you can use code SAMIO15 at the checkout for 15% off. only to be used once per person, expires on the 1st January 2022.
Samio x
This blog post is sponsored by Treedom however all opinions are my own.