Making Plans
It was a dreary day in November and I scrolled through my Twitter feed in search of some mild entertainment. As my eyes flitted down the screen I spotted my friend, L'Oréal, had tweeted expressing how she was keen to go to Berlin again for a city break. This instantly caught my attention! I'd been feeling a strong desire to take more trips in the new year, especially to places I was yet to explore in Europe…Although I knew it would be a long shot that we'd actually end up going anywhere, I thought I'd put it out there that I was eager to go on a city break too. And so without hesitation I tweeted back…Because you never know, right!
I'm often reminded that not everyone is quite as spontaneous as I am, but when L'Oréal tweeted back agreeing that we should make the trip happen, I was on Skyscanner before we'd even had a chance to discuss things properly.
I was happy to see that L'Oréal was just as enthusiastic as I was when we got round to properly discussing our trip over private message. We both decided on January for our time to travel. Then Berlin quickly evolved into Lisbon with L'Oréal's suggestion and the slightly warmer weather in mind.
Lisbon had never been somewhere I'd thought of going to before, but I quickly got enthused about the idea when I found flights for £40 each, to go over on the second weekend in January. Of course we couldn't say no to that and so Lisbon was booked and my first trip of 2017 was set in motion.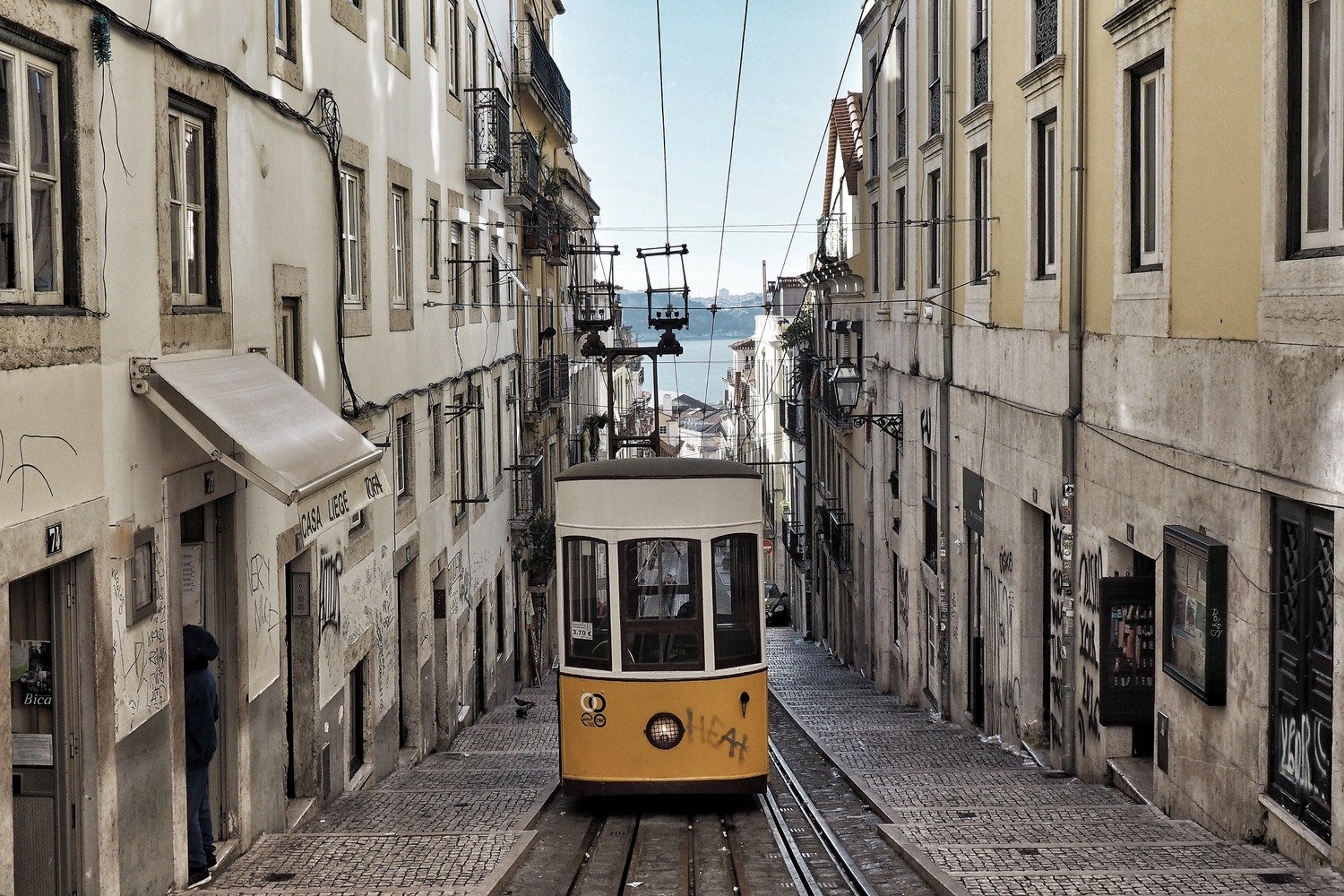 The Important Stuff
Rather than rambling on too much (more) in this blog post, I'd rather give you the important details that may help/benefit you if you're panning a trip to Lisbon during the winter…Or any time for that matter. I must admit that L'Oréal and I didn't do much touristy stuff, with the focus of our trip being on relaxing, eating and generally just hanging out and enjoying the laid back city.
That's one thing I can tell you, that Lisbon has a super chilled and laid back vibe for a city. You don't feel in a particular rush to go, or be anywhere and people seem to slowly ease into the day without much rush – that's how it felt on the weekend at least.
Transport
In terms of transport, the subway is affordable and easy to navigate (if you're use to the London Underground, you'll find Lisbon's version a doddle). We only used the subway once during our weekend, and that was to get us from the airport when we arrived, to Baixa-Chiado – Although I'm sure we'd use it more if we were to go back during the summer and explore more areas. Our tickets cost less than two euro each and were easy to buy from the ticket machines at the subway station.
Accommodation
For our accommodation we stayed in an AirBnb, which we'd actually booked pretty last minute (the week before), although I wouldn't recommend organising it so last minute during the summer, as you may find many of the best place have sold out. I've noticed the AirBnb that we stayed in is already starting to fill up fast!
I'm saying all of this presuming you've heard of AirBnb and at least know what it's all about but I do realise not everyone has used it yet. It's a great alternative to staying in a hotel, whereby you stay in someone's home instead. Not to worry if you don't fancy shaking up with a random family, there are plenty of Airbnb's available where you can rent the entire home to yourself (like the one we stayed in here)…Overall it generally works out affordable and pretty good value for money. Our AirBnb was excellent and right in Bairro Alto, which is an area I'd stay again if/when I were to go back. Also, if you're new to AirBnb you can get £25 worth of travel credit if you sign up using my link here…You're welcome. 😉
The Weather
The weather when we were in Lisbon was thankfully much milder than in the UK! We left England with snow and arrived to blue sky and sunshine. The average temperature was thirteen degrees celsius, which actually felt warm compared to back home. The sky was clear and blue for the whole of our trip and we even managed to eat al fresco for lunch on the Saturday!
The Nightlife
The nightlife in Lisbon is really good fun – from what we experienced anyway. Although we only made it out, out, one night of our trip, which was the Saturday, we found that there were plenty of bars to choose from which seem to get busier later into the evening. Later into the night you're likely to find groups spilling out onto the streets, with plastic cups in hand giving the city a summer type vibe even in the winter. The only downside to the Lisbon nightlife (and also the only negative thing I can say about the entire trip), is that it's still legal to smoke in bars over there, so if you're not use to the smoke it can get a little overpowering! However, after getting over the fact that you feel like you're back in 2006, you're likely to get use to it and happily dance away into the early hours, especially when you've had a few drinks like I had.
Food
And last but not least…(my favourite) Food…If you're going for somewhere that's offering the local cuisine, you're likely to find a lot of meat, fish and potatoes on the menu, usually with the one vegetarian option of lasagne. The local cuisine is very tasty though if you do happen to try it but not to threat if it's not for you, there is lots to chose from! Even in the small radius from where we stayed we found a verity of different restaurants, with everything from vegetarian to vegan options, so there really is something for everyone and overall I found the food to be really good!
Also whilst in Lisbon I do recommend you try the Pasteis De Nata, which I insisted on calling a 'Lisbon Pie' for the entirety of the trip when I didn't know the proper name. Whilst in Lisbon someone on my Instagram recommended we try Manteigaria (a pastry shop/cafe selling only Pasteis De Nata), and it was an excellent suggestion!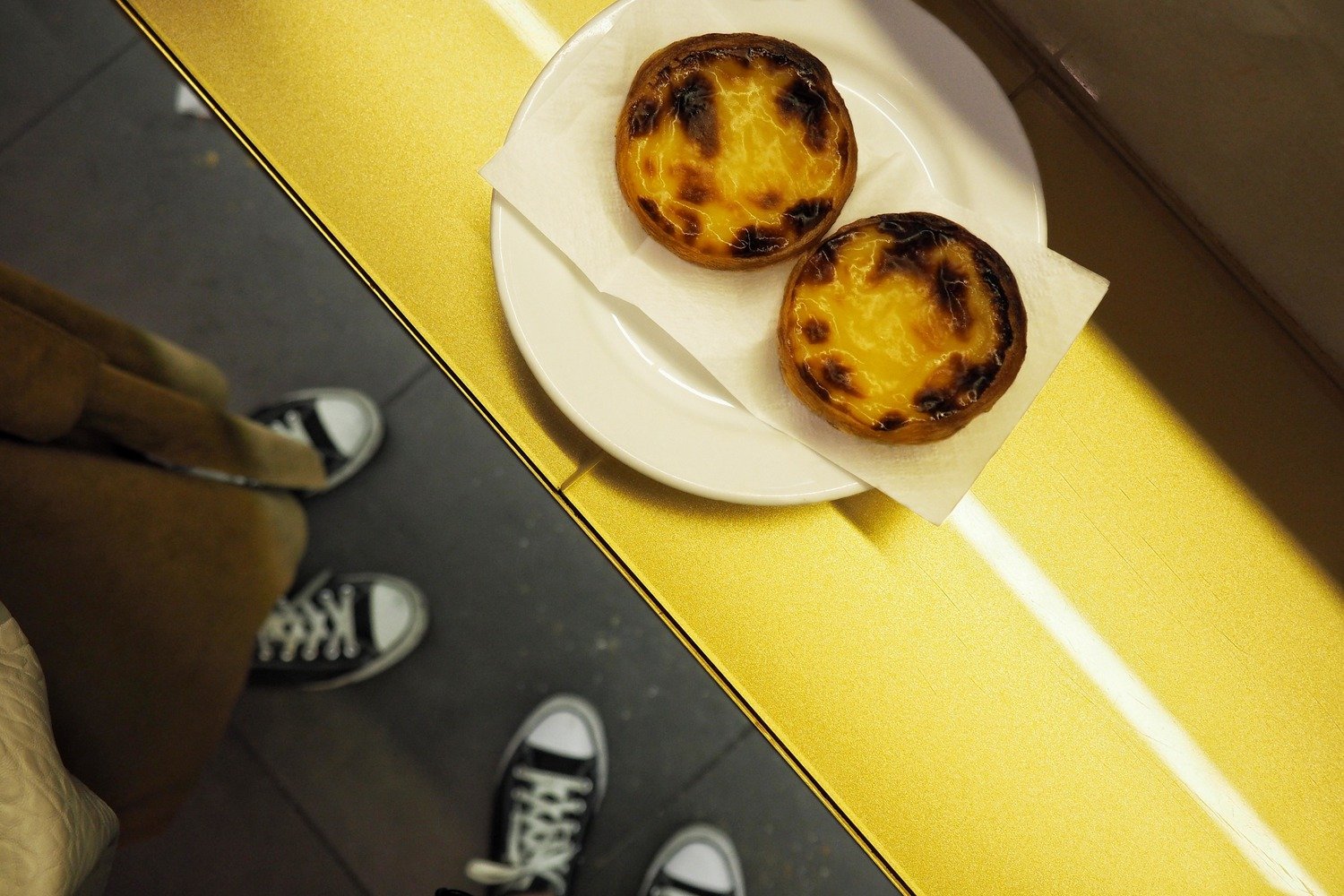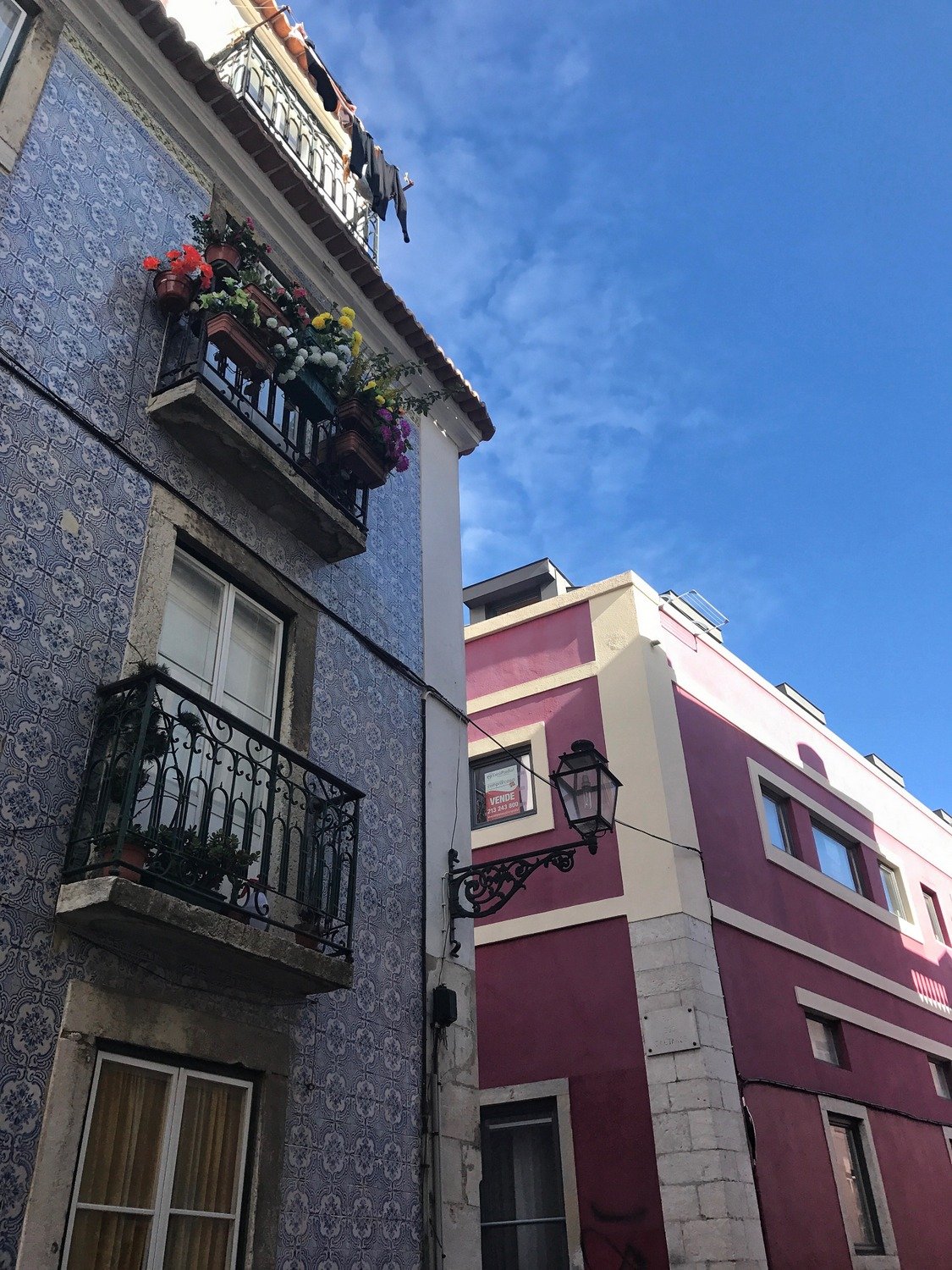 The Low Down
When we visited: January 2017
Weather: Average 13 Degrees C – Mild with blue sky.
How long we stayed: Friday to Monday – 3 nights.
Where we stayed: Bairro Alto.
Accommodation: Airbnb.
Food To Try: Pasteis De Nata.
Suggestions: Take Comfortable Shoes.
What we spent there: Roughly €160 each on food, drink and transport for the entire weekend.
Would I go again: Yes!
Would I go again in January: Most certainly!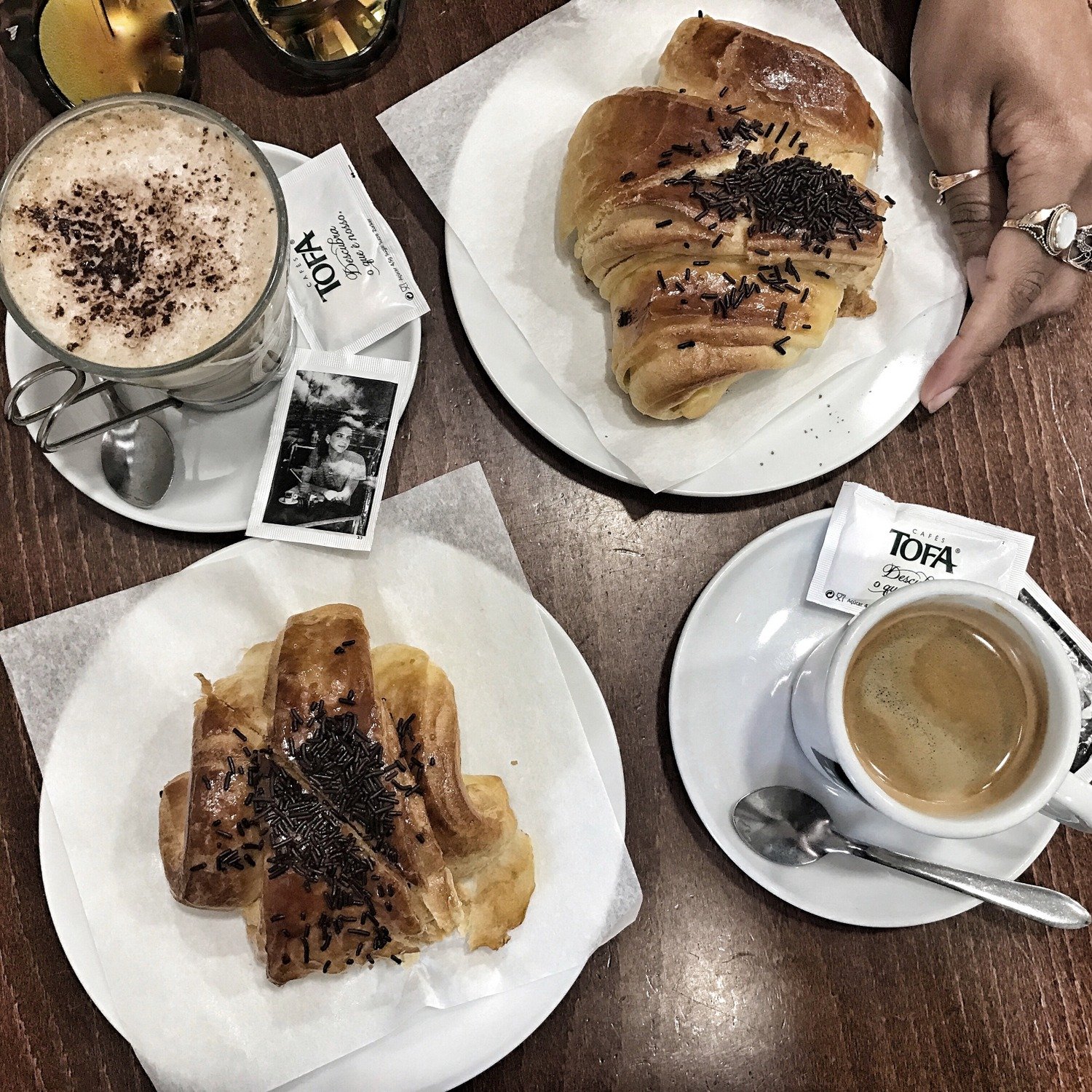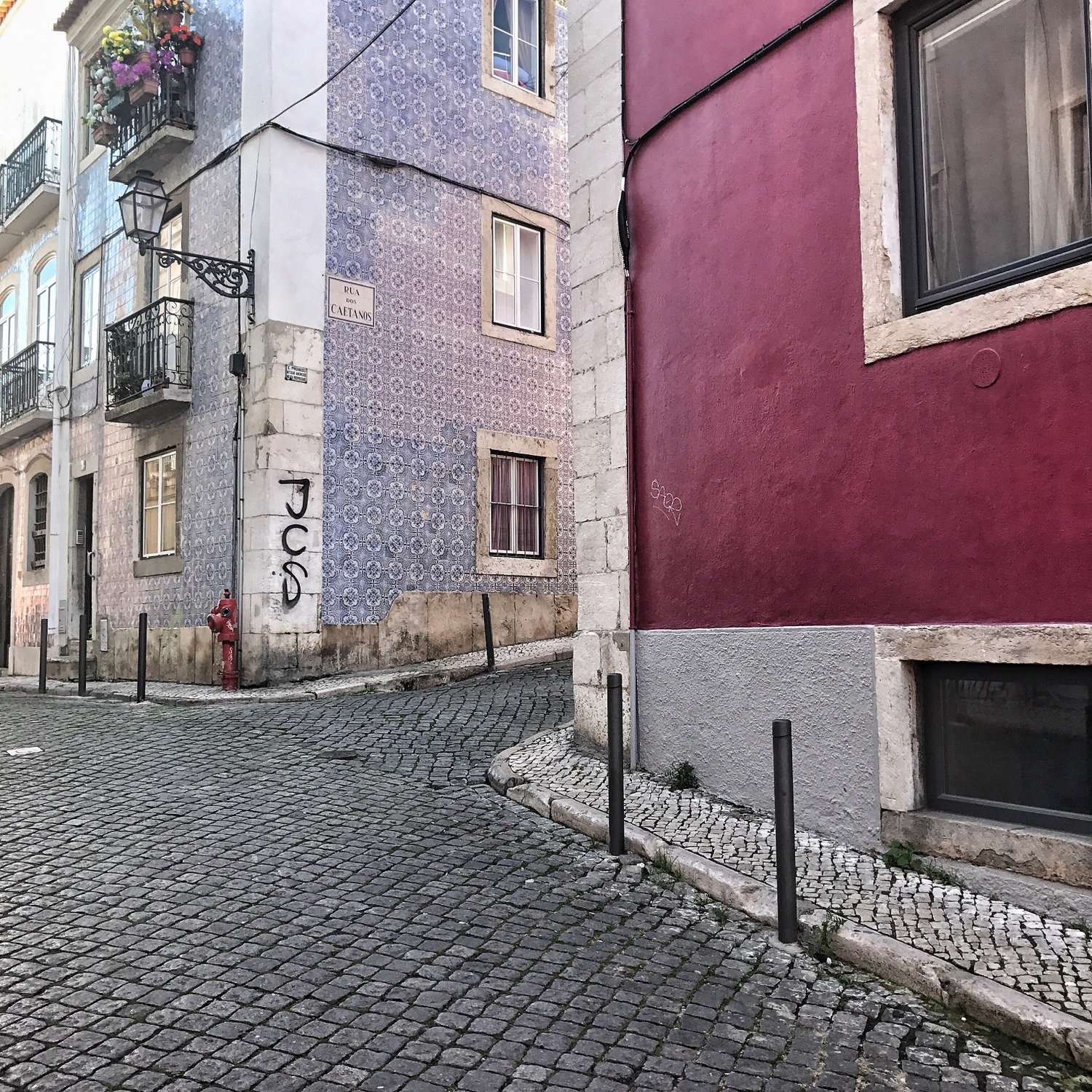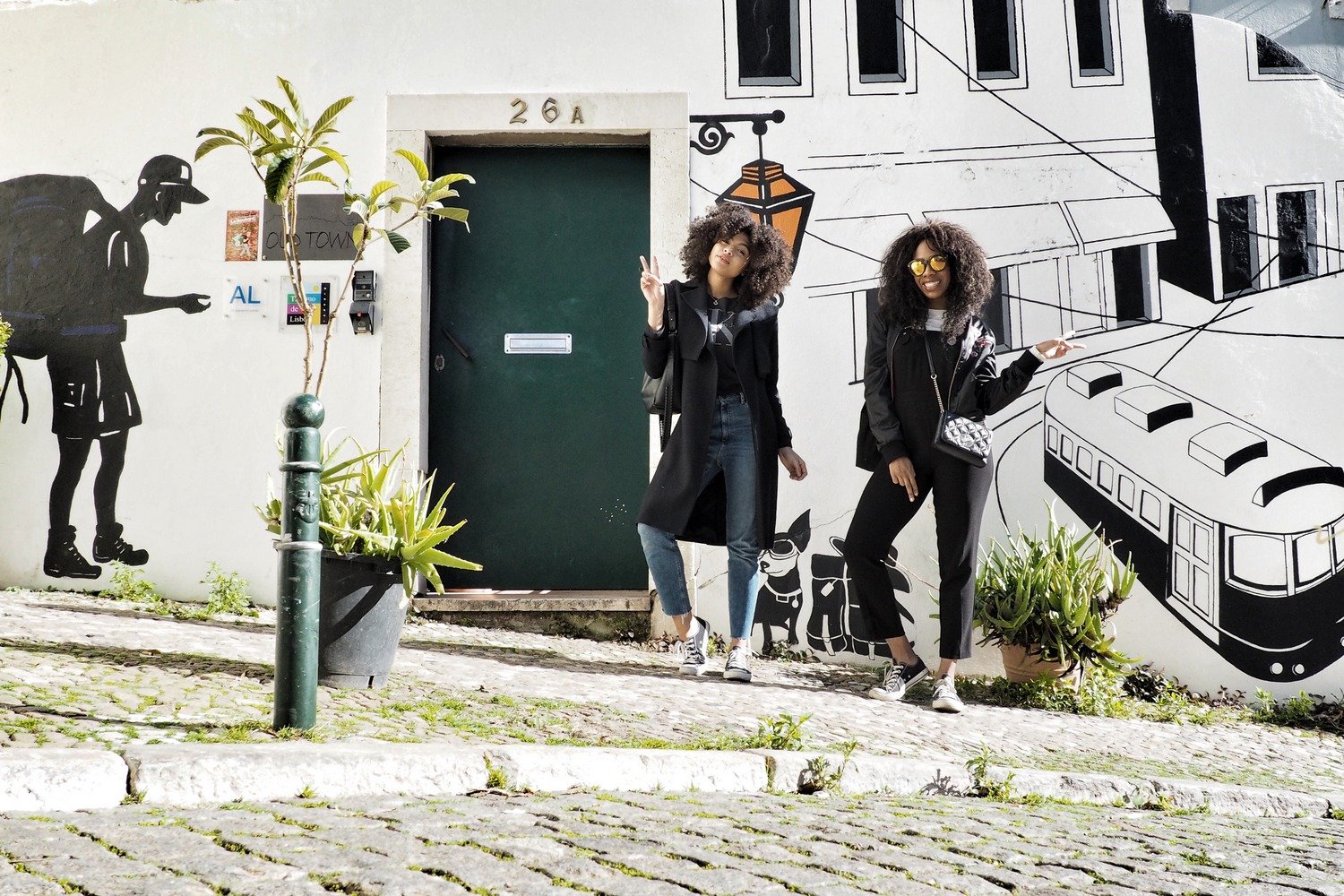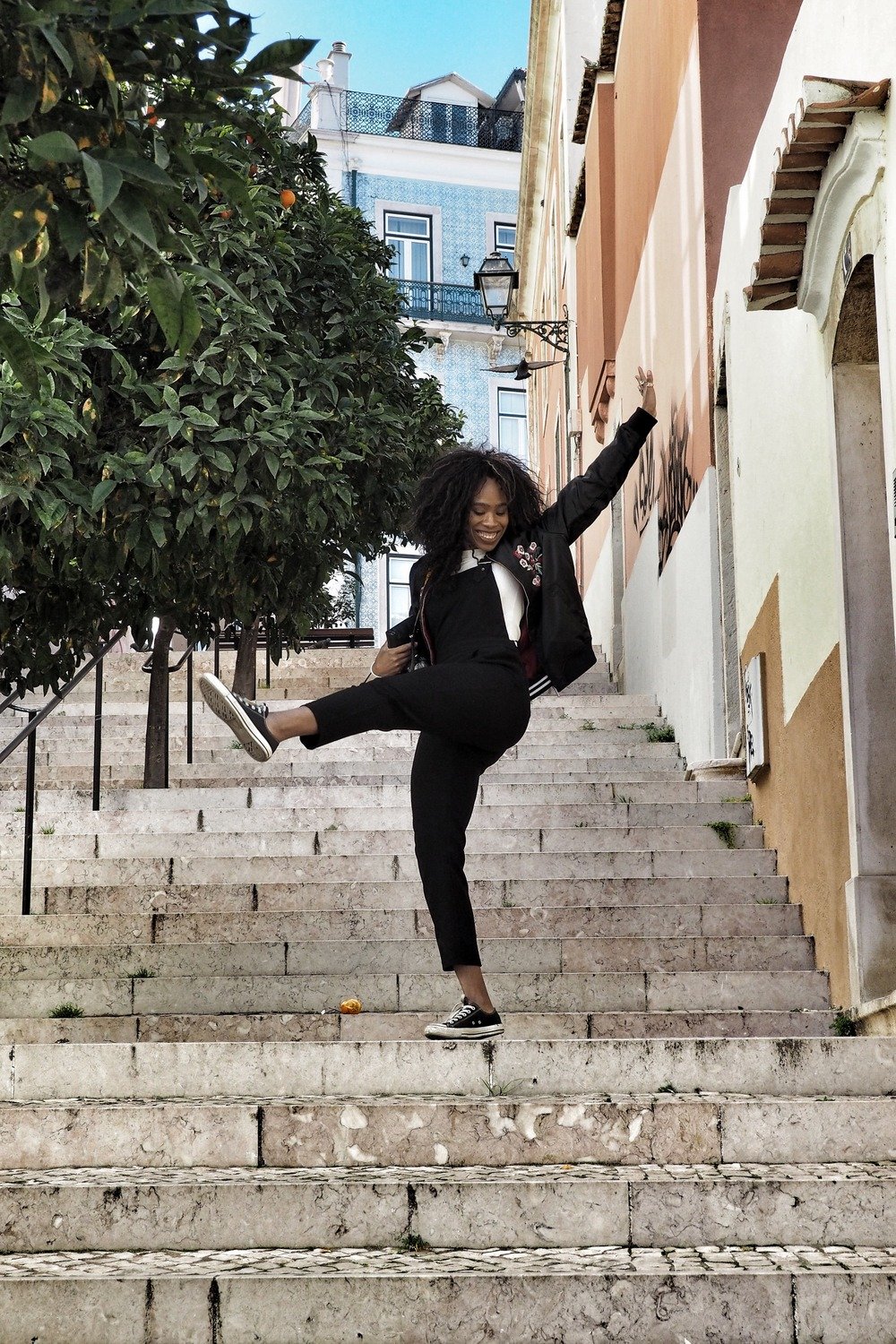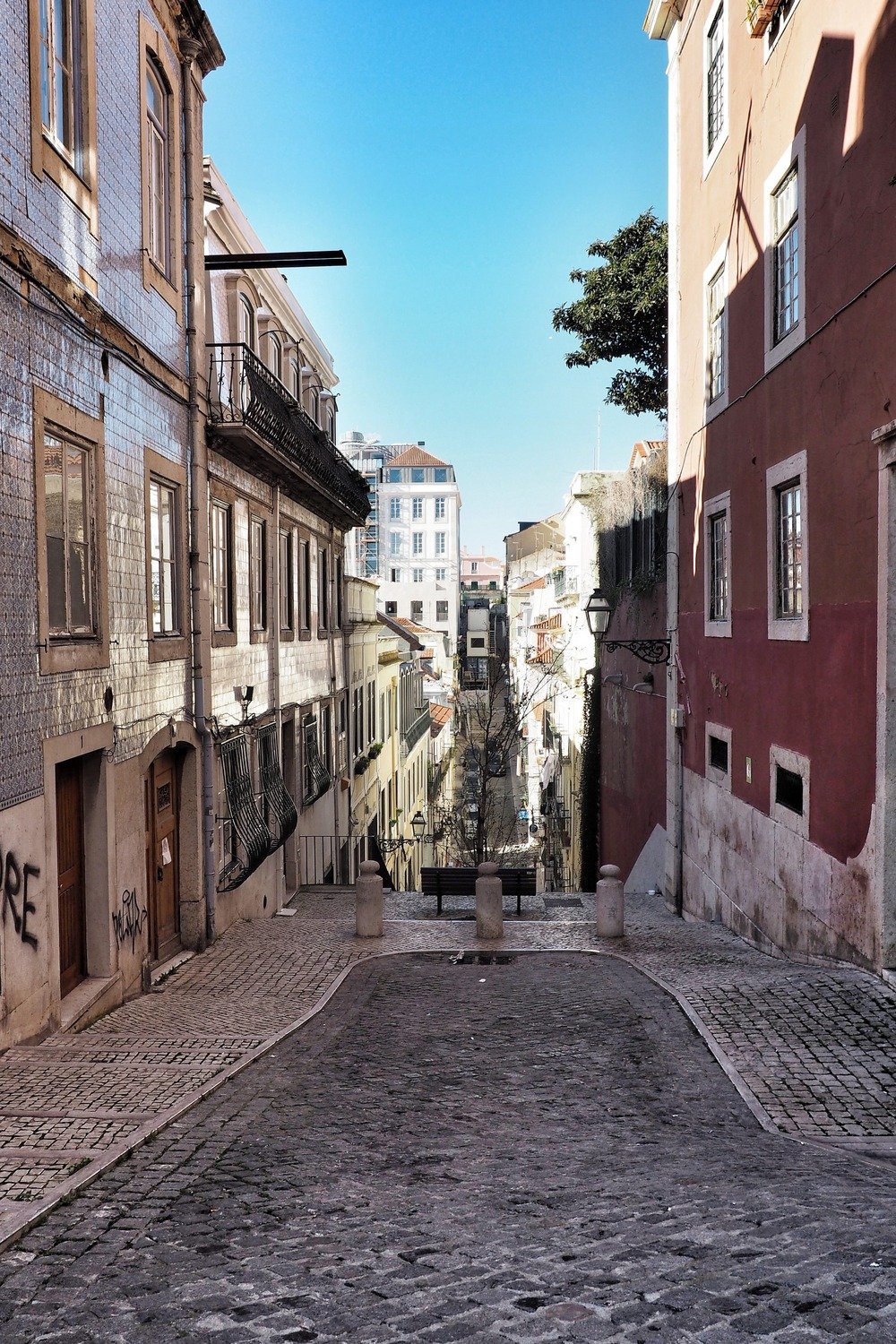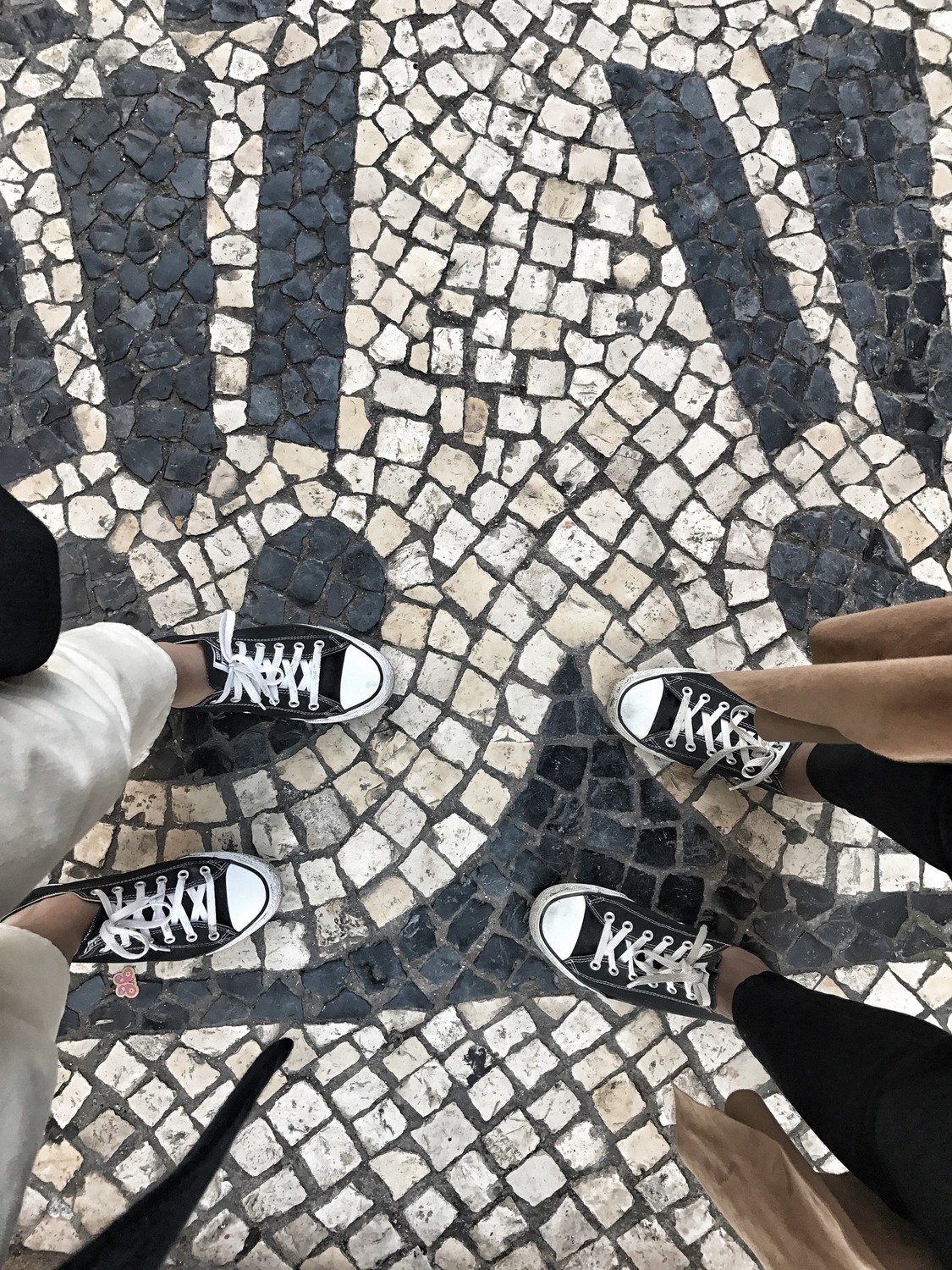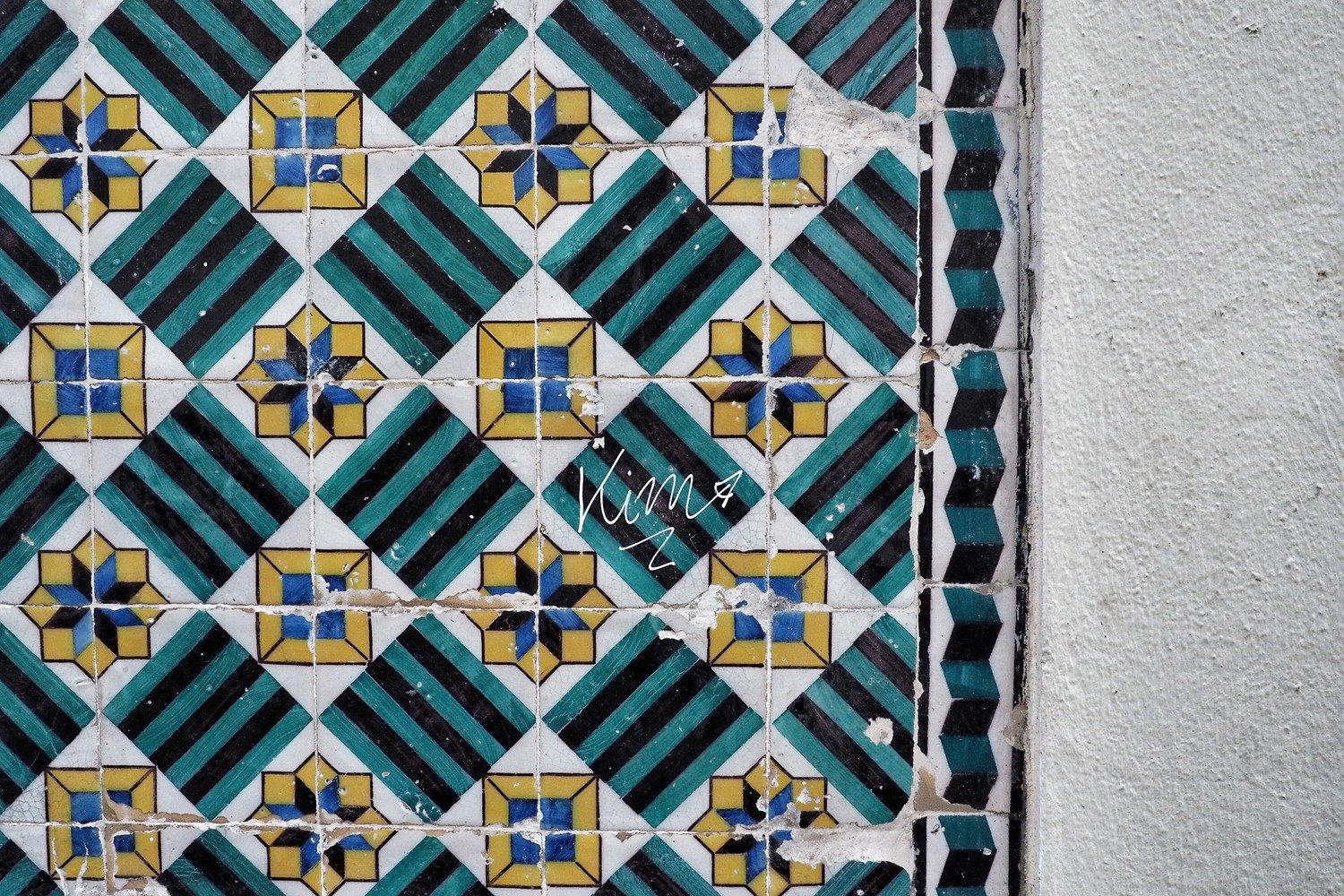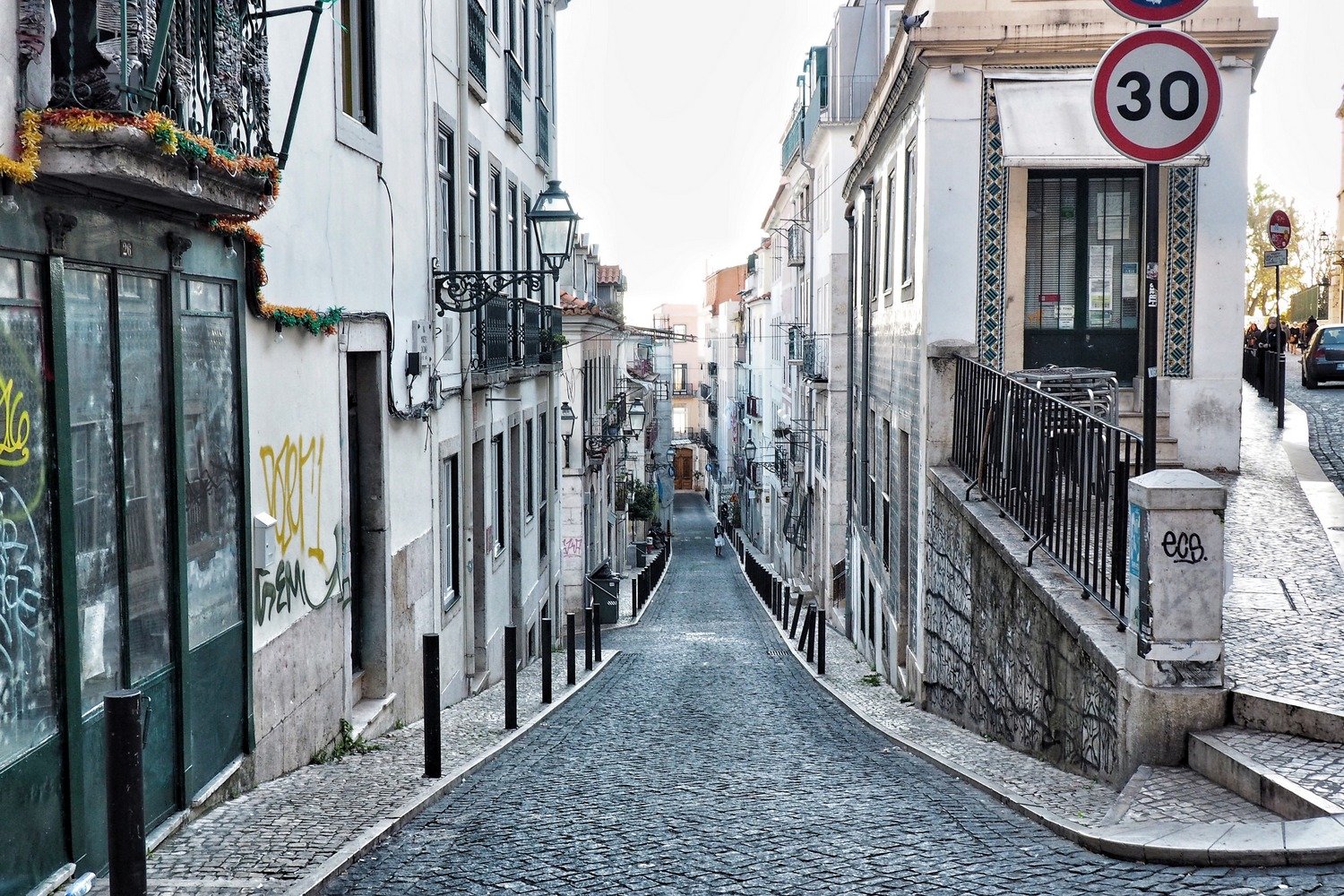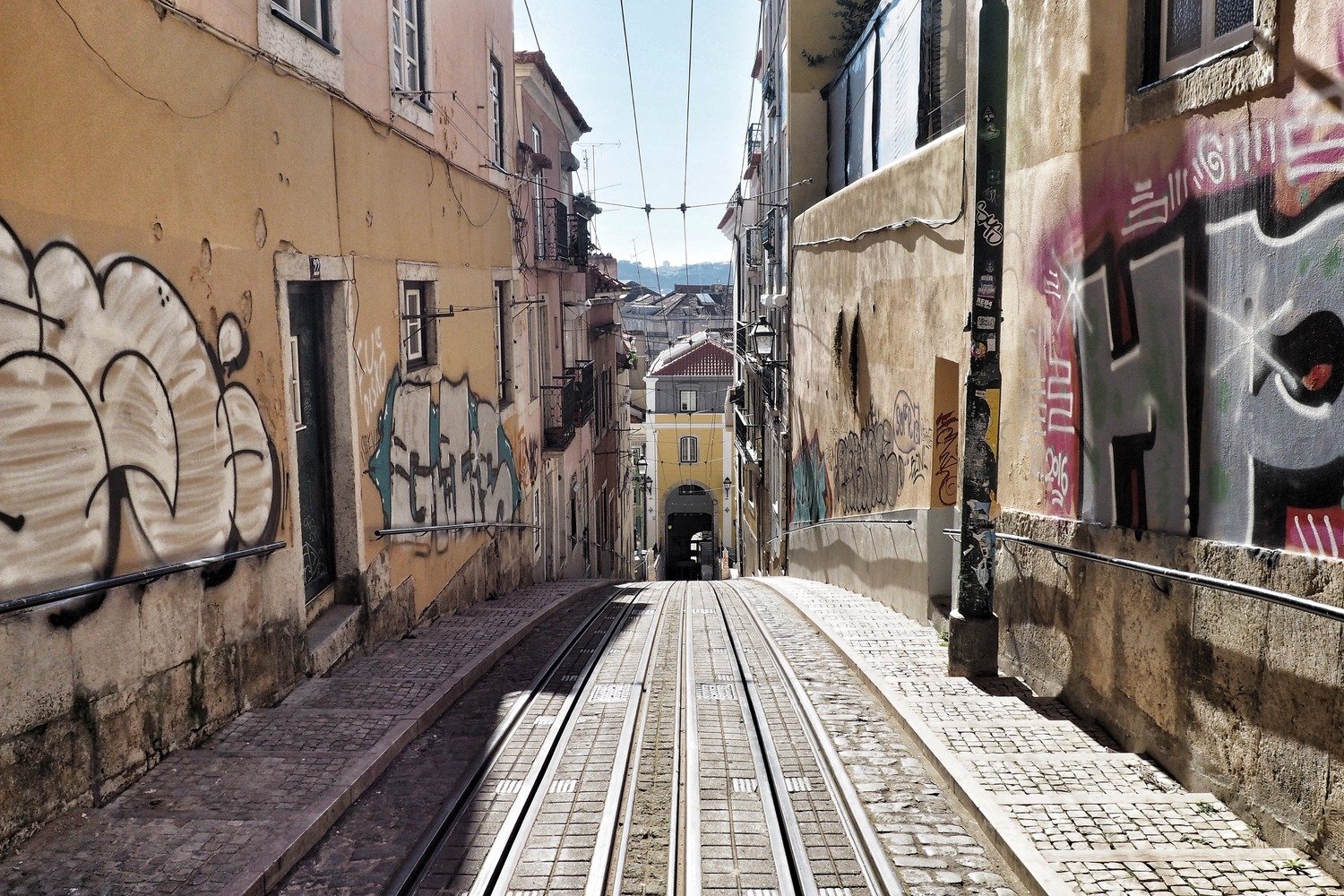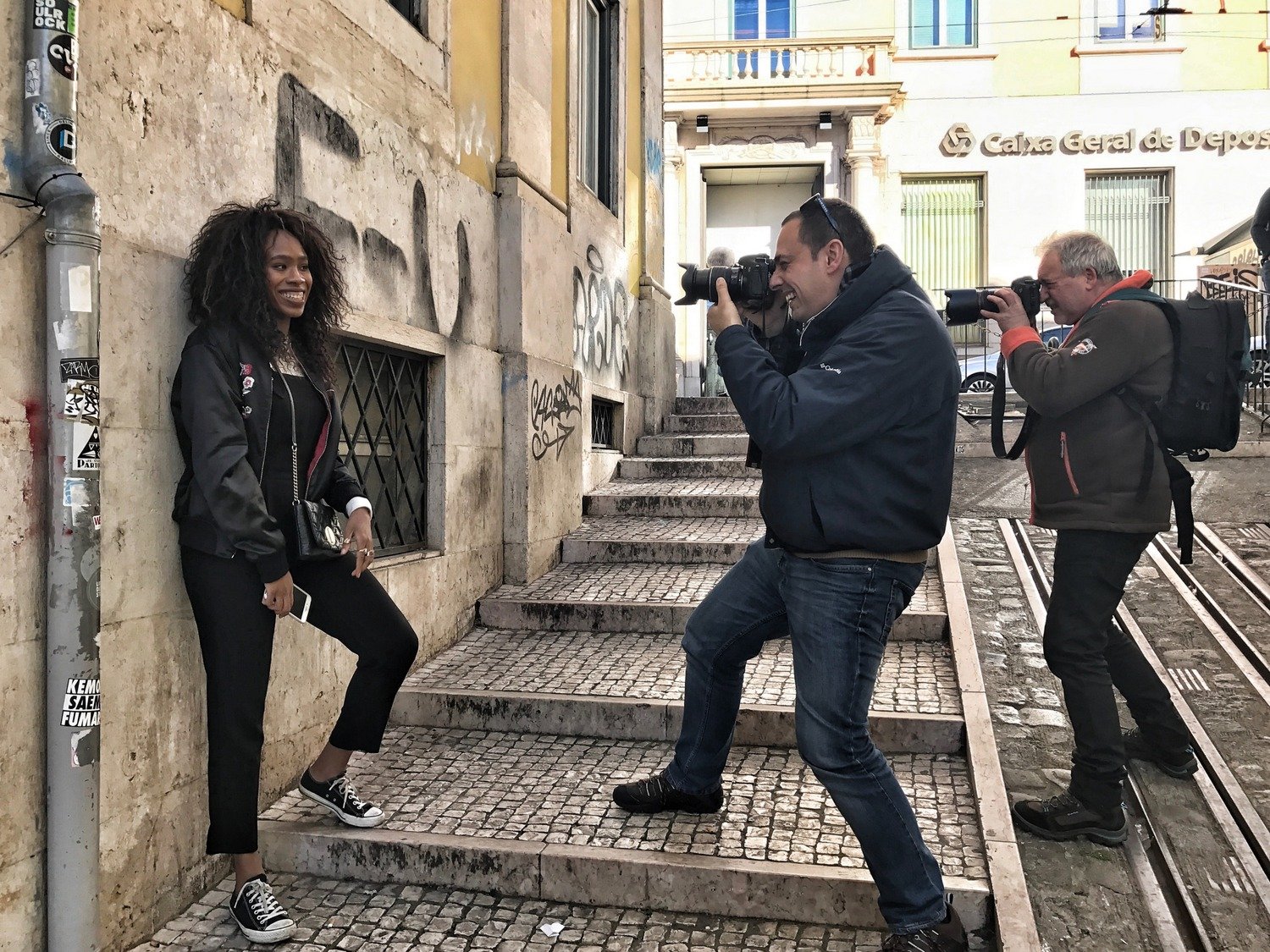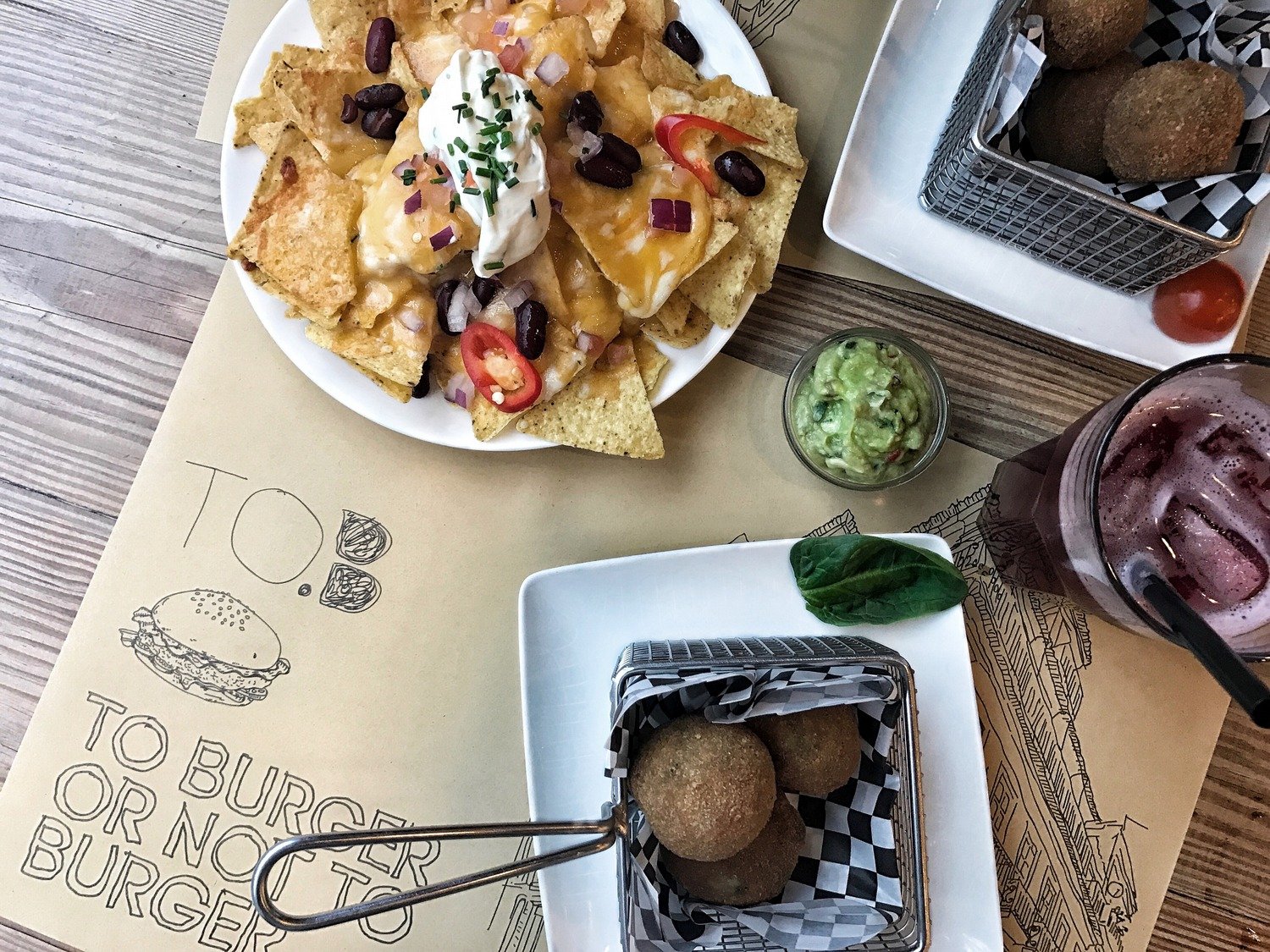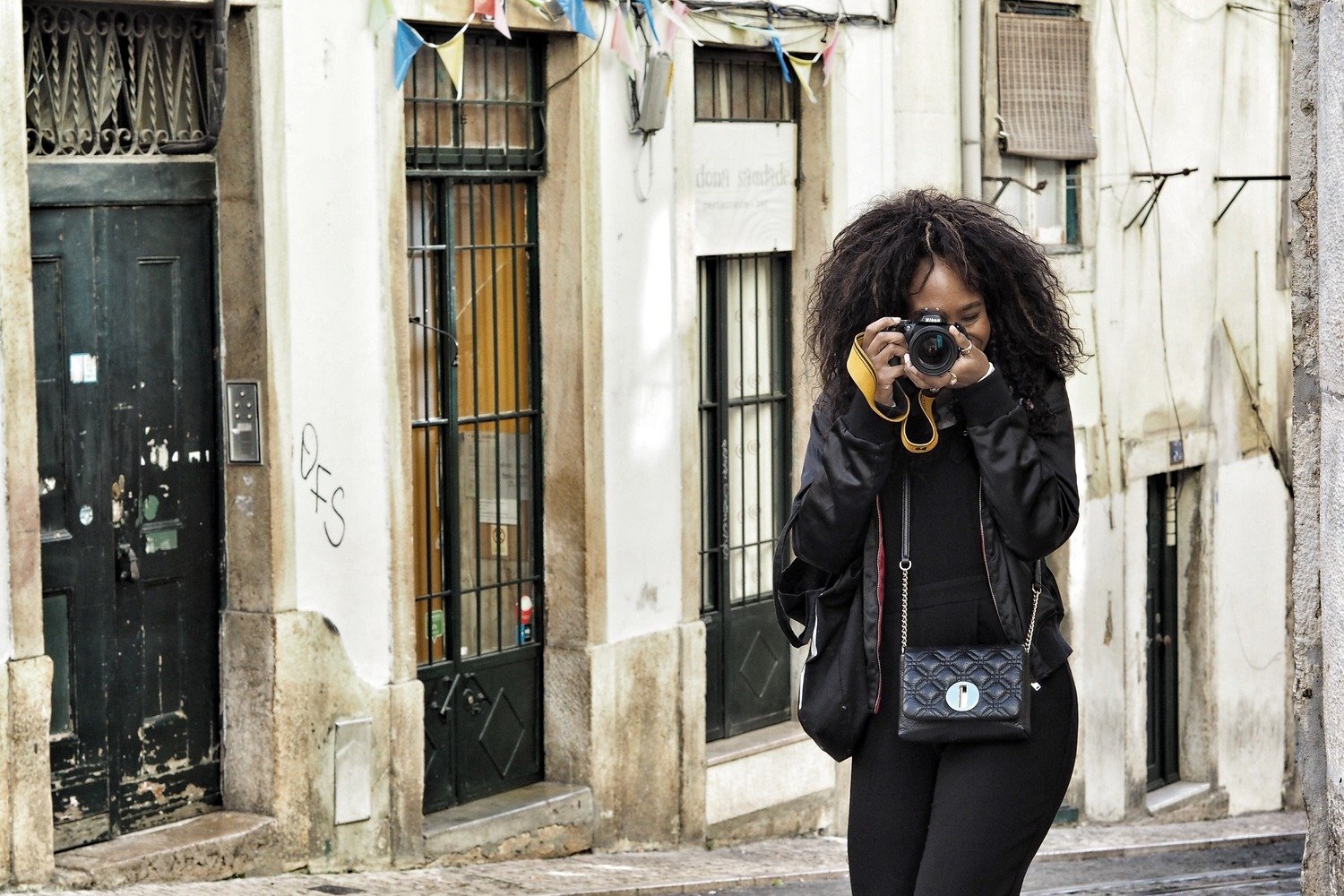 I think it's pretty clear to say that we both LOVED Lisbon. The people, the vibe of the place, the colourful buildings, the blue sky in January, were all brilliant! We've been told by almost everyone that we should visit again in summer, which I would certainly love to do, but I'd also strongly recommend Lisbon for a winter getaway destination too. If you're from the UK especially, jetting off to Lisbon for a weekend of blue sky and slightly milder weather over January or February, is the perfect way to beat the winter blues. It certainly helped me beat mine!
Have you ever visited Lisbon? What city breaks do you recommend?
Samio x