On Friday I headed down to London to be reunited with Natalia and Tara or the Cheeky Chicas as we like to call ourselves. It was nice to be in London with time off for a change, rather than going down for castings or work and as Natalia had flown over from Slovakia and Tara had made the long haul flight over from L.A, I was super excited to see them both. The three of us (along with another girl Maria, who unfortunately couldn't make our London reunion) had first met this summer in Spain, during my time modelling out there in Barcelona. We were all with the same agency and so lived together whilst staying there. We had so much fun in Barcelona together and constantly kept in touch after we had all left, so a reunion was greatly anticipated.
I arrived in London just after 11am and then I headed to Paddington train station to meet Tara who was due to be travelling in from Heathrow airport. She had spotted my afro before I got chance to even look for her and so I first heard an excitable American accent shout my name. I turned to see her, coffee in one hand, wheely case in the other, looking boho chic and surprisingly fresh after an eleven hour flight. We were soon squealing in excitement and embracing in a hug. Together we then headed to where we were staying to check in and it wasn't long until Natalia arrived. I spotted her walking in from outside and in the excitement I ran out of the lobby leaving my iPad and phone unattended on the table, as she giddily came bounding over in her cool white Docs and skinny jeans. After hugs and excitable hellos, we headed up to surprise Tara in the room and then we were soon gathering our things ready to head out and explore London together.
We were all rather tired on the Friday evening, not to mention Tara's jet lag, so we took it easy and wondered along the River Thames, getting a close up view of the London eye. We walked around the Christmas markets as well as riding on the carousel and sampling some delicious food from The Real Food Festival at Southbank Centre Square. I of course had to go for an organic Sussex beef burger with rocket and blue cheese, which tasted incredible I have to say.
The next morning we were up reasonable early and after a hearty breakfast we headed to Oxford Street to shop. Probably not the most sensible choice for a Saturday during the first December weekend in London but as our days were limited and it was Tara's first time in London, we decided to do it anyway. I for once am proud to say that I barely spent any money whilst wondering around the shops and in London of all places. All I purchased was a skirt, top and scarf from H&M. I had the most enjoyment helping my girls shop and showing them round the English shops that they had never been to before.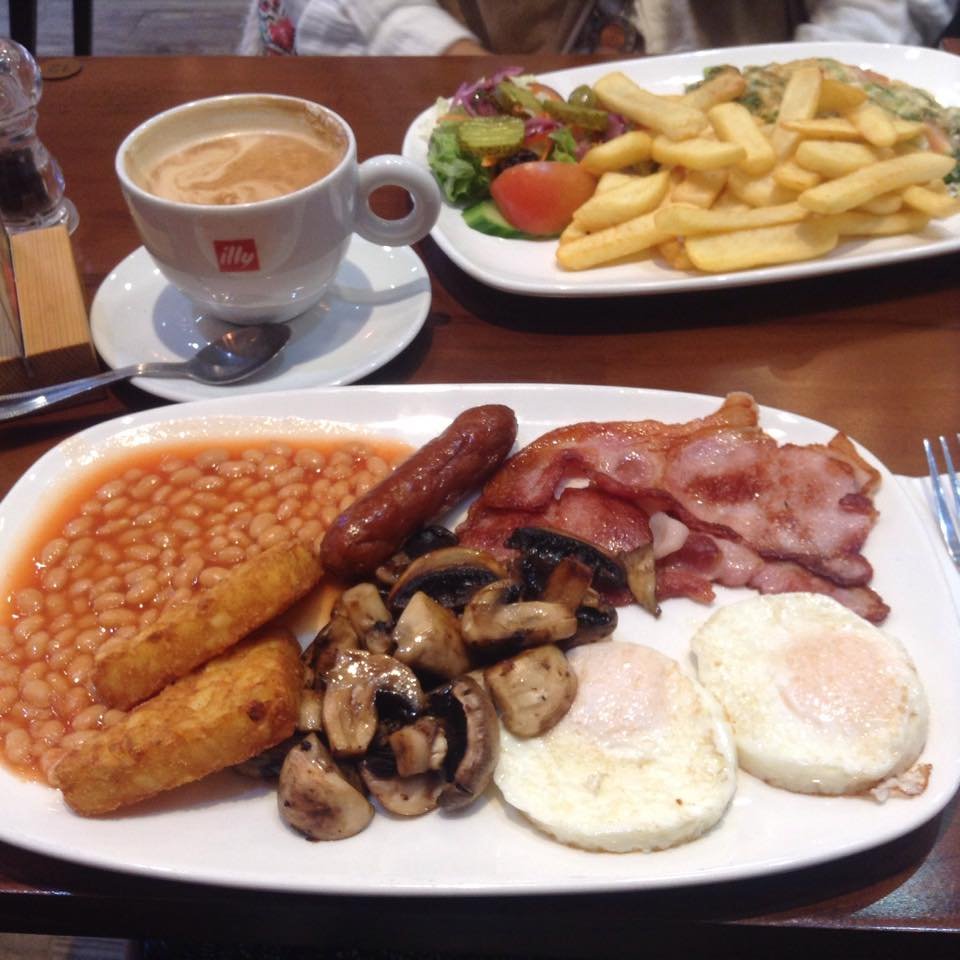 After a long and busy day shopping we were desperate for food and so after wondering down a few side streets we stumbled upon an ambient little Italian named Olivelli. We went in and enjoyed some scrumptious dishes and sat and chatted for hours. Afterwards we went to London Bridge for a few touristy snaps and then headed back.
On Sunday we went to Somerset House. As Natalia is a big fan of fashion photographer Guy Bourdin's work, we went to see his exhibition there and I'm very pleased we did. We even took it upon ourself to recreate one of his iconic photographs whilst still in the gallery. The funny part is nobody seemed to bat an eyelid. We're constantly clowning about when we're together so it was inevitable really.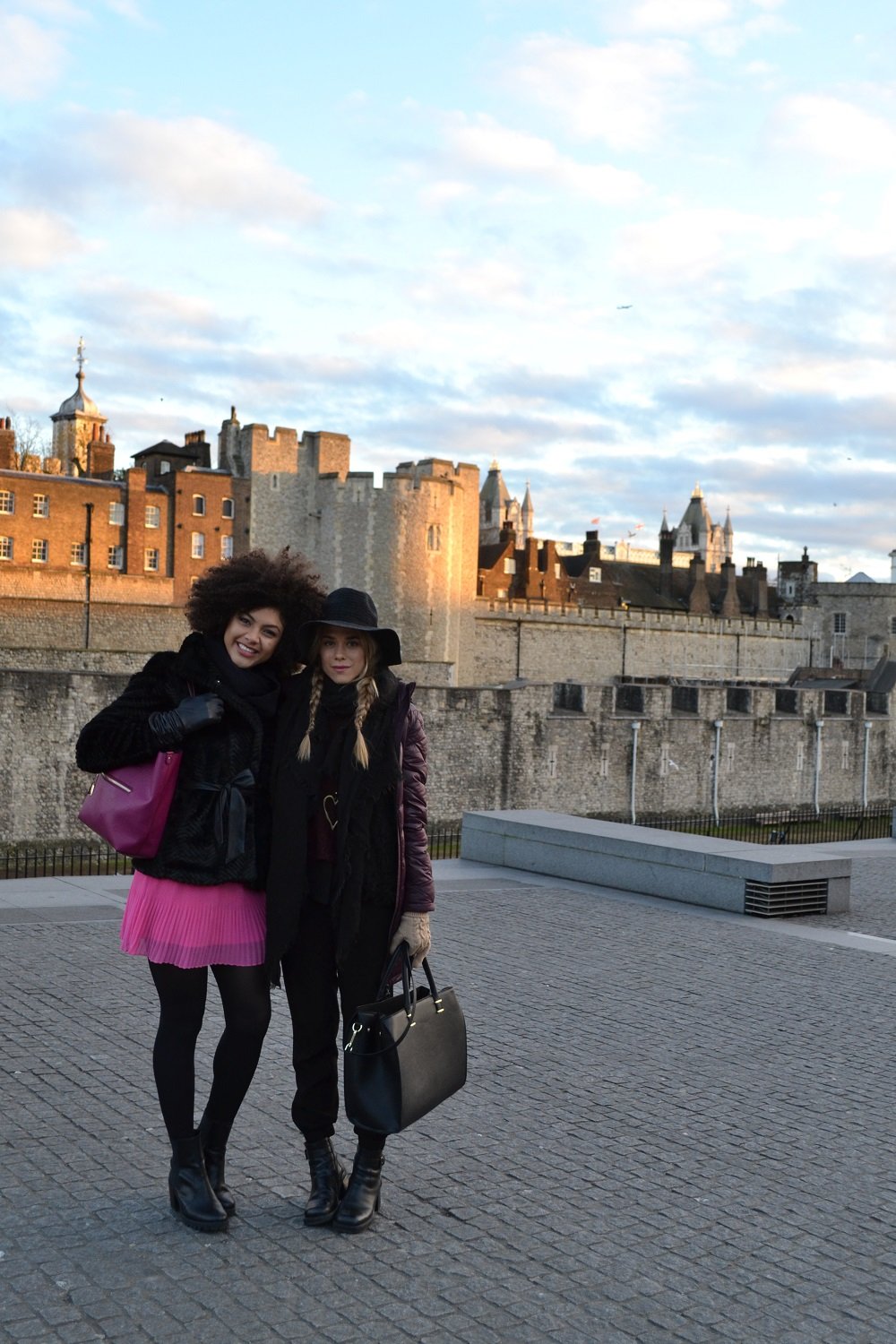 On Sunday evening after going to look around outside The Tower of London, we went to the famous Winter Wonderland, where we enjoyed some sweet treats and coffee as we wondered through the hustle and bustle of the Christmas markets to look around the novelty stalls. Later we wondered back through Hyde Park and went to Buckingham Palace to take snaps, then we went for Greek food to end the evening.
Before we knew it Monday had arrived, our last full day together. I was feeling pretty exhausted by this point as I'd been powering through a cold whilst constantly on the go and not having much sleep. But it was all totally worth it as I was having so much fun and we were constantly getting into the most deep and interesting conversations about life and our plans for the future. I truly cherished our time together and feel incredibly blessed to have such lovely inspiring friends from such different backgrounds to my own.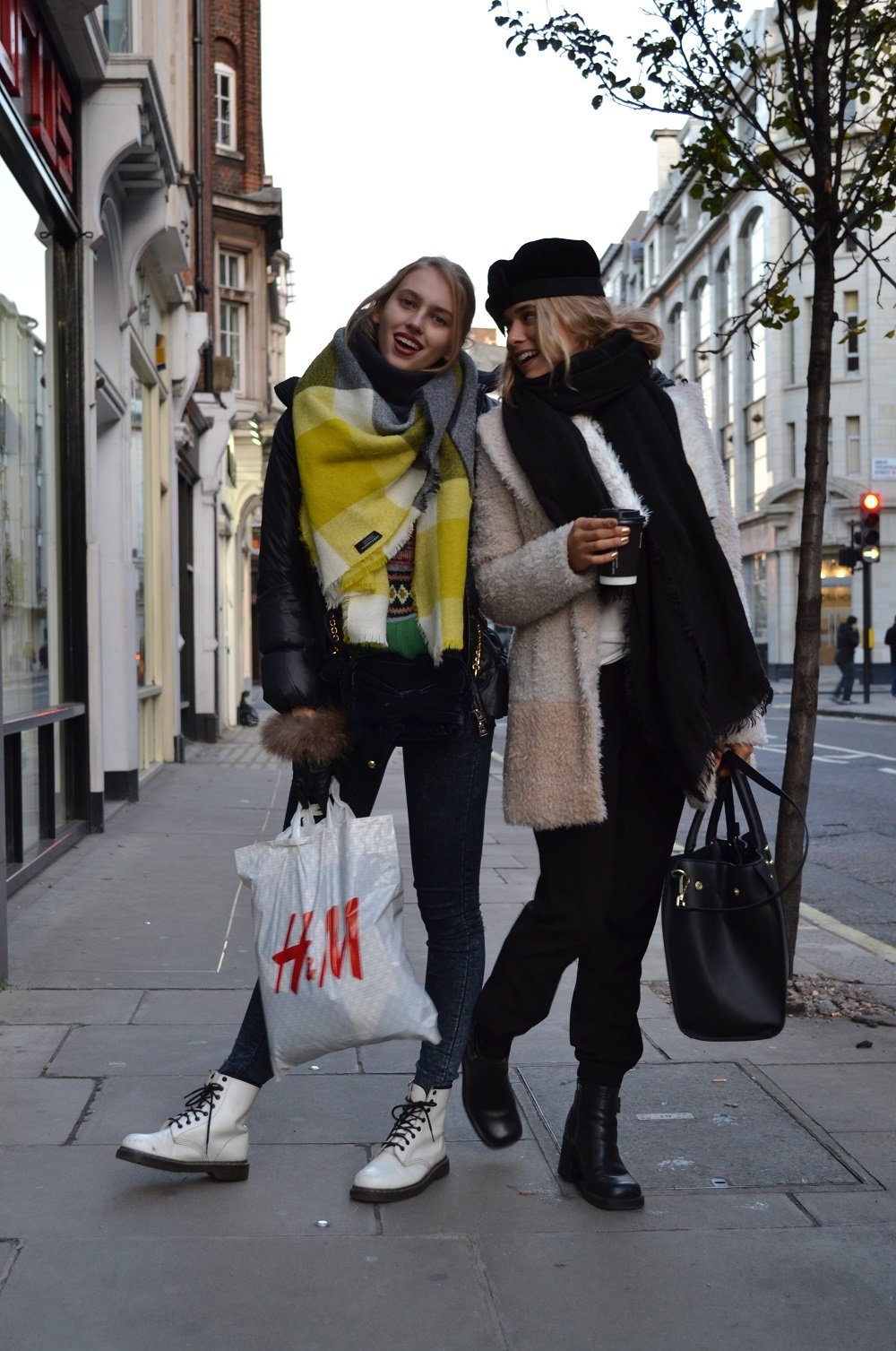 After another jam packed day we resided back at our favourite restaurant of the trip, Olivelli and again enjoyed some delicious food, including my seafood pasta dish which was gorgeous.
On the Tuesday morning we just had time for a quick coffee and a bite to eat before we said our goodbyes and each headed our separate ways home. I enjoyed a truly magical weekend with my Cheeky Chicas and cannot wait for our next reunion which we are already hoping to plan for early next year. Now I'm back home and fully into the Christmas spirit after such a wonderfully festive time in London. I'm actually back down in London tomorrow but I have to say it won't be the same without my Cheeky Chicas. 3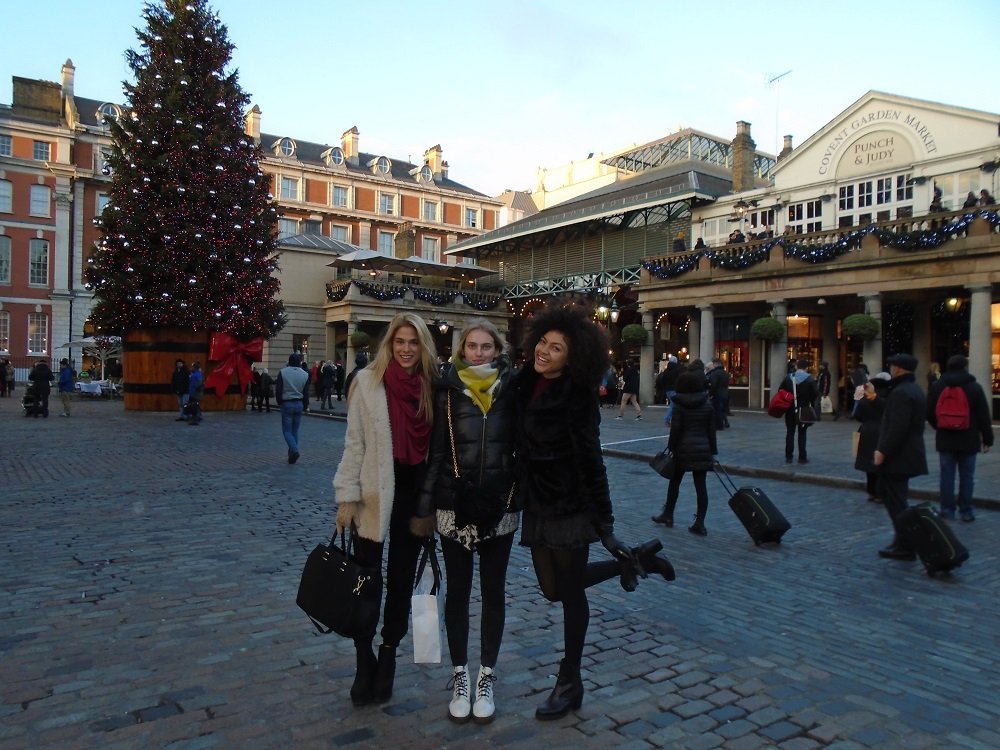 Samio x