It's generally around this time of the year when I like to take extra steps to give my skin some added glow. Pixi beauty do a whole range of glow enhancing products and as a brand I'd heard a lot about yet never previously got round to trying, when I was given the opportunity to pick out a selection of their products, I couldn't wait to put them to the test…

Pixi Nourishing Cleansing Balm
I was egar to try this Nourishing Cleansing Balm as I genrally like these types of products. This cleansing balm contains sweet almond oil, cocoa butter and shea butter (and like all the other products, is not tested on animals). It can be used both morning and night and I have found that it works great to melt away makeup. I actually really like using this cleansing balm both morning and night, as after wiping it off with a damp cloth, it leaves my skin feeling nourished and hydrated. It works as a great skin pick me up both first thing in the morning and in the evening after a long busy day.
I do love a good face mask and this one is no exception. As opposed to some mud masks which leave my skin feeling slightly dry afterwards, this one actually leaves my skin feeling hydrated. It also leaves my skin feeling and looking very fresh after using it. I only with that there was more in the tube… I can't wait to give myself my next 15 minute facial with this one.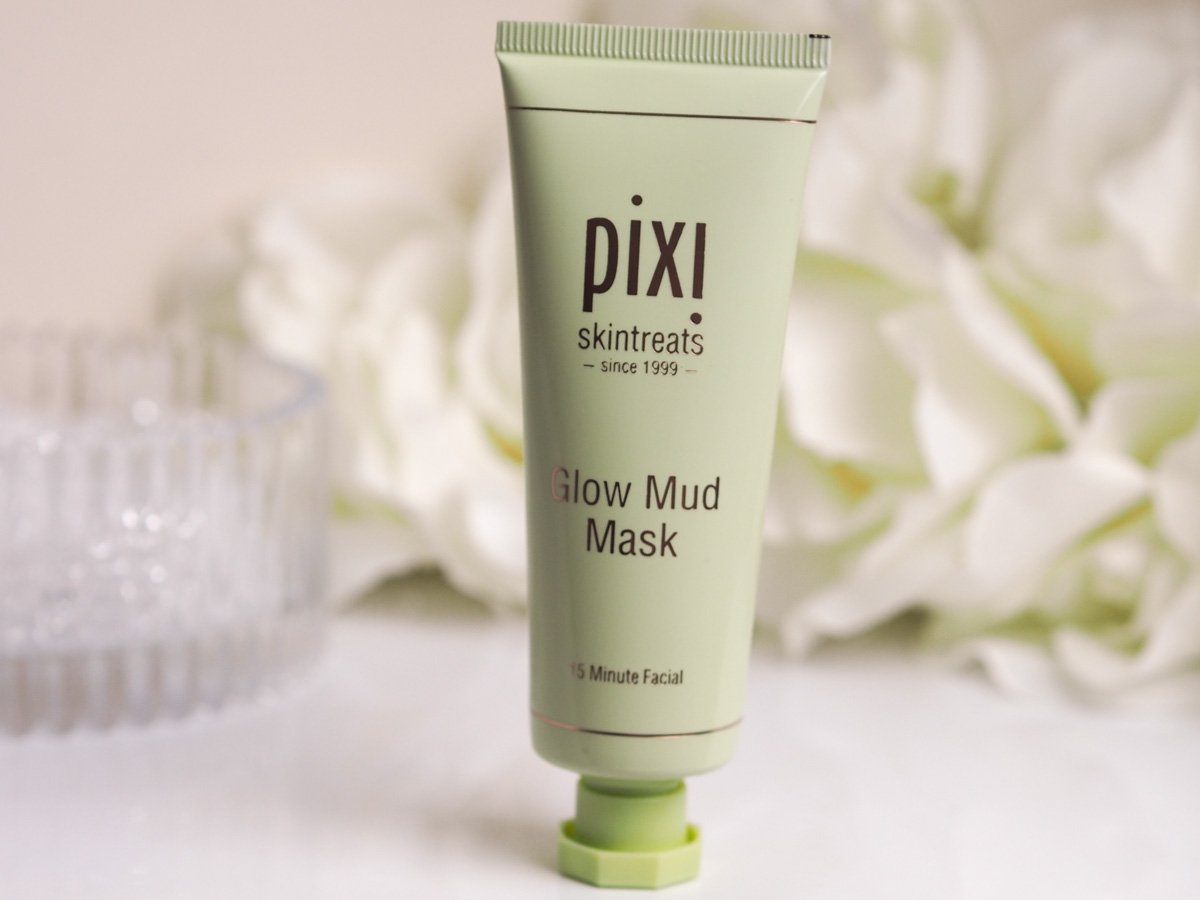 These Glow Peel Pads might just be my favourite out of this selection of Skintreats. The tub contains 60 pads which I think is great and I love how handy they are to use and take about if you were to be going away. They are perfect to use at night after cleansing and they have actually been leaving my skin looking brighter and more radiant, just as they claim. These aren't a product I use every night, due to them being exfoliating and I don't like to exfoliate my skin everyday. However, using these just a few times a week is enough to do the job and leave my skin looking glowing.
This stuff really does feel hydrating and milky on the skin. I'll use it either morning or night and it instantly hydrates and soothes my skin. In the evening it's the perfect follow on product to use after the Glow Peel Pads and after the serum has sunk into my skin it, leaves it feeling so soft and smooth.
This cleanser, unlike the cleansing balm, is slightly more exfoliating on the skin, although it still feels smooth when you rub it on. The 5% gycolic acid that it contains, helps to remove dead skin cells and give the skin instant radiance I find. It has a super fresh feeling on my skin which I love and it really does leave my skin feeling refreshed and looking brighter.


Pixi Glowtion Day Dew

I love the fact that this Glowtion Day Dew contains a slight shimmer which leaves my skin looking glowing. It helps to nourish my skin and leaves it looking luminous at the same time. I personally like to wear this on no makeup days when I want that added glow yet stay makeup free.
I've wanted a product like this for quite some time and I'm happy to say that this Glow Mist lives up to my expectations. It helps to prep the skin before makeup and a few spits to the face anytime throughout the day, helps to give my skin an added glow that leaves my makeup looking and feeling refreshed. This is a new handbag favourite for me!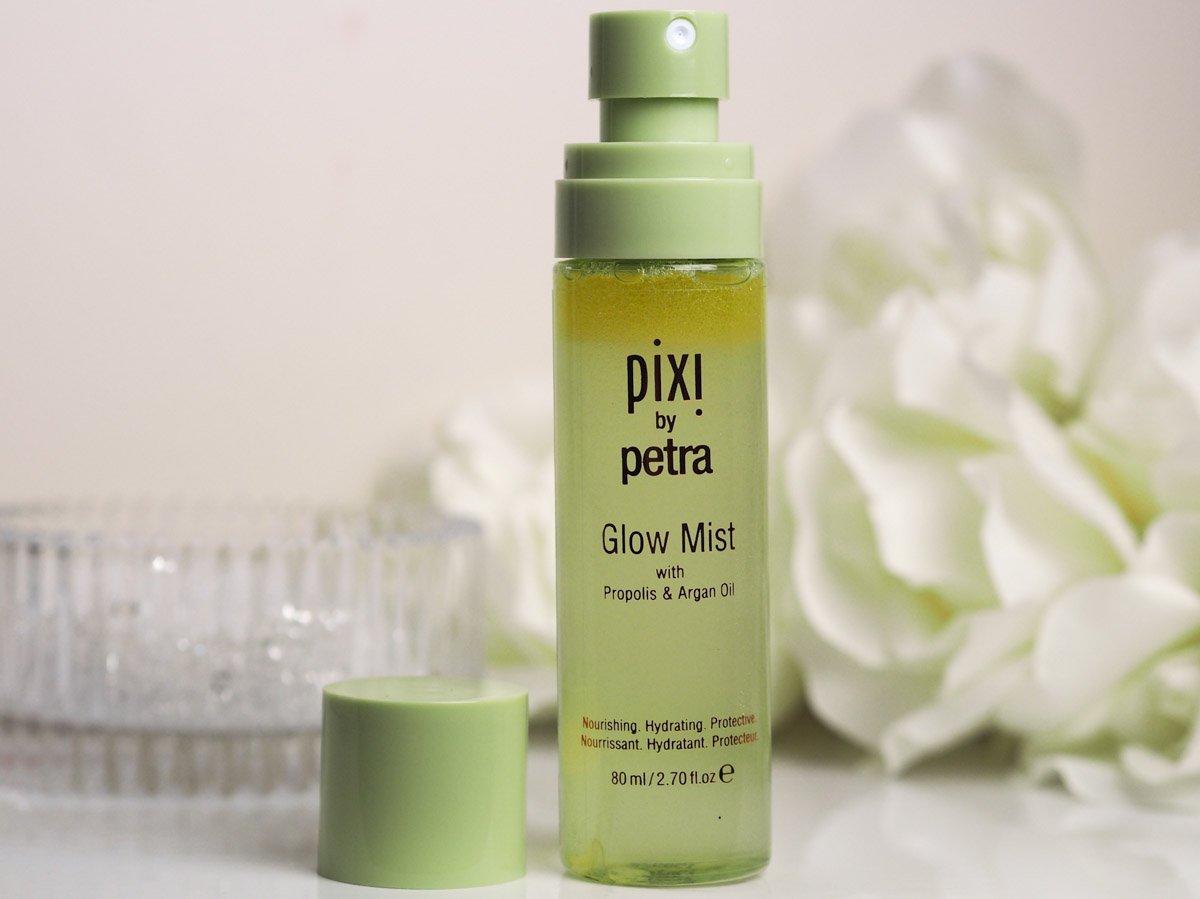 I've actually been loving the affects that the Pixi Beauty skincare products have been having on my skin. Glowing skin restored and I'm happy to say that I can give this brand a thumbs up for their skincare… I also got to try a few of the products from Pixi beauty's makeup selection. I love how Pixi Beauty is all about restoring healthier skin and using makeup to compliment great skin without harming it.
The Pixi Beauty Makeup Products:
Book ff Beauty – Touch of Blush
Lash Booster Mascara – Blackest Black
Lash Line Ink – Silky Black
Lipstick in Peach Blossom
I like using these products for creating a fresh daytime makeup look. The shades in the blush palette are perfect for added a youthful pop of colour to the cheeks and I feel that the coral and pinkish shades really help to enhance the skins glow. Just a little bit of blush to my cheeks makes a nice change to my usual subtle contour technique. I've fallen in love with these coral tones…
The mascara glides on like a dream and really helps to enhance my natural lashes and the liner has a super pointy tip, which makes it easy to use and ideal for creating a subtle day time winged liner. We can't forget the lipstick which feels nourishing on the lips, not to mention how gorgeous the colour is. I don't usually go for coral lipstick, what do you think?
Have you tried any products from Pixi Beauty?
You can get get 15% discount at Pixi by signing up to Wearisma here.
Samio x
This is a sponsored post in collaboration with Pixi Beauty and Wearisma. This does not affect my opinions – check out my disclaimer for further information