For the past month I've been using the Peter Thomas Roth Laser-Free Resurfacer serum. I have to say I was intrigued by the name of this product but at the same time thought it was a little bit silly; Laser-free either implies that other serums contain lasers, which we know not to be true, or that it has the same results as some sort of cosmetic procedure, which I'm sure we all know is highly unlikely. I was also quite curious as to what the 'Dragon's blood complex' that it contains was. Either way I was keen to see its results of this product and so I began to work the serum into my daily skincare routine morning and night.
After the first pump of this serum, I was able to see why they call the stuff in it 'dragons blood', as the serum does look somewhat like blood (although I cannot confirm the blood colouring of mythical creatures). It turns out that this stuff comes from a tree in the Amazon and it apparently reduces the appearance of inflammation and helps accelerate repair.
This serum is a little pricey, however a little bit does go a long way. I found that using one pump of this is enough to spread over my whole face and then an extra pump for my neck. So really you only need to use two pea sized amounts each time.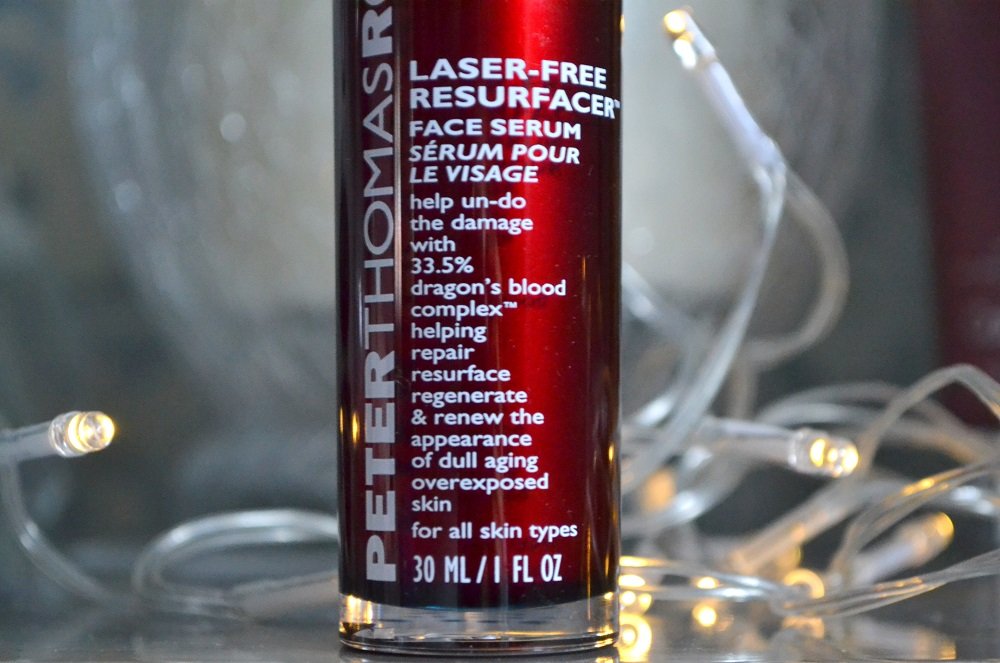 So what have I thought of this product? Well, aside from the whole silly name thing, I actually really like it. I have found that this serum leaves my skin feeling very plump and it gives it a healthy glowing look, which I love as I usually look super dull and the complete opposite of glowing at this time of year. I actually had a couple of compliments on my skins plumpness recently (this was from makeup artists if you're wondering who would compliment someone on such a thing), so I think it could be down to this product. I'm still not about to say that the Laser-free Resurfacer Serum lives up to its claims of getting laser results but, I am impressed with it and I have been very pleased with the results that it has had on my skin, so I do give it the thumbs up.
You can shop the Peter Thomas Roth Laser-Free Resurfacer here.
Have you tried any of the Peter Thomas Roth skincare?
Samio x
Some of the items may have been sent to me for review purposes, however this does not affect my opinions – check out my disclaimer for further information.