I'd heard so much about affordable drug store brand NYX Cosmetics but never previously had chance to get hold of their lip products, due to the fact that they weren't easy to get hold of in the UK…until now. I'm not quite sure if it's something that's happened in many Boots stores but I was so excited to find that Manchester city centre's main Boots store would be finally stocking the brand. This was late last year now and since then I've spent many occasions browsing the wide and vivid makeup selection that the brand has to offer.
Being a bit of a lipstick, I naturally went straight towards the lipstick section (which is quite large by the way). I managed to restrain myself and just went for two of the NYX liquid suede cream lipsticks. I have to admit I was intrigued by the bright shades, like the vibrant purple but I decided to go for two of the more wearable shades.
I went for the shades Cherry Skies and Vintage.
The liquid suede cream lipsticks go on wet but then dry into a creamy consistency on the lips and although they aren't a lip stain, they do have staying power once they are on. Application can be tricky with these as they are highly pigmented and start to dry quite quickly. I recommend applying a lip liner beforehand and also to make sure you don't layer over the cream lipstick that you've already applied because otherwise it does start to feel caky and can start to look a bit uneven. Once the application is perfected however, these suede lip creams look great.

NYX Liquid Suede Cream Lipstick – Vintage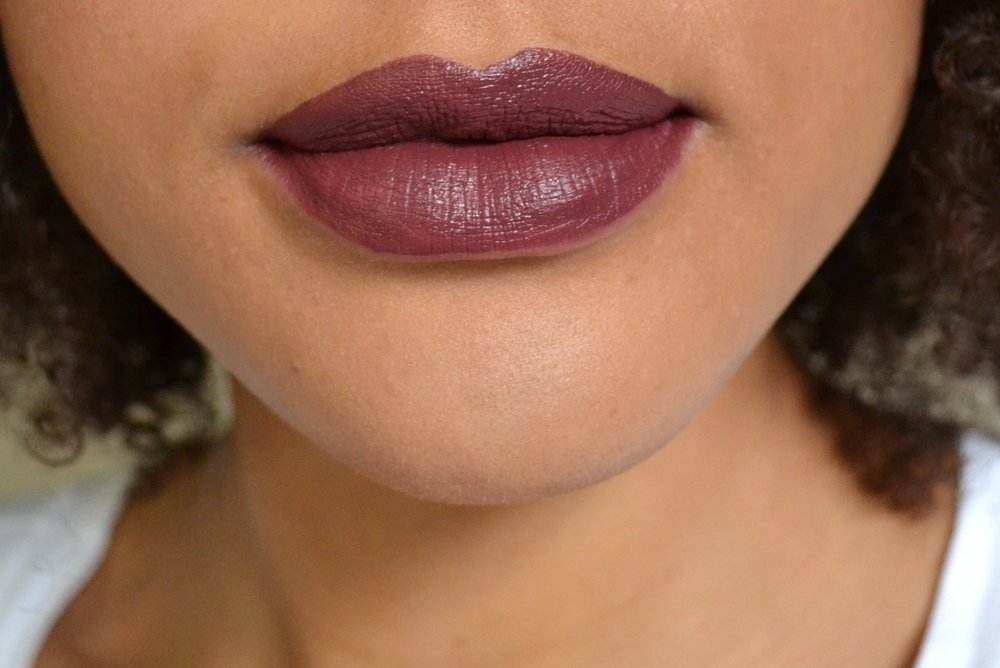 NYX Liquid Suede Cream Lipstick – Cherry Skies
I love how affordable these cream lipsticks are and of course I love the gorgeous deep pigmented colours. I recently bought my friend the bright purple one (Amethyst) and now I think I want that one for myself too. I'm sure I'll be adding more of these to my collection.
Have you tried any of the NYX lipsticks?
Samio x