A Relaxing Weekend
I can't believe it's almost been a month since Damien and I went on our long weekend away to Málaga. It was a somewhat impromptu trip, having only booked it all a couple of weeks prior going, but we decided that we both felt the need for a little break and to go somewhere warm where we could simply relax.
I'm pretty much a pro when it comes to planning short trips abroad now and with nowhere specific in mind on this occasion, I decided to go with southern Spain for our best chances of warm weather and affordable flights. Málaga came up best in my search and whilst I had been before a few years ago, it had been for a shoot and so I was excited to visit again, on a non work related trip this time
We arrived in Málaga on a Thursday for the last couple of days in March and then returned home on the Sunday, which was the second day of April. It was definitely a good idea picking Málaga, as the weather over that weekend was just splendid.
I found us the perfect little AirBnb only a very short walk from the centre and right by a few little convenience stores where we were able to buy our eggs for breakfast and wine to drink whilst sat out on the roof terrace. Yes we had our own private roof terrace which was exactly what we'd wanted, a nice open space to sit out and enjoy the sun.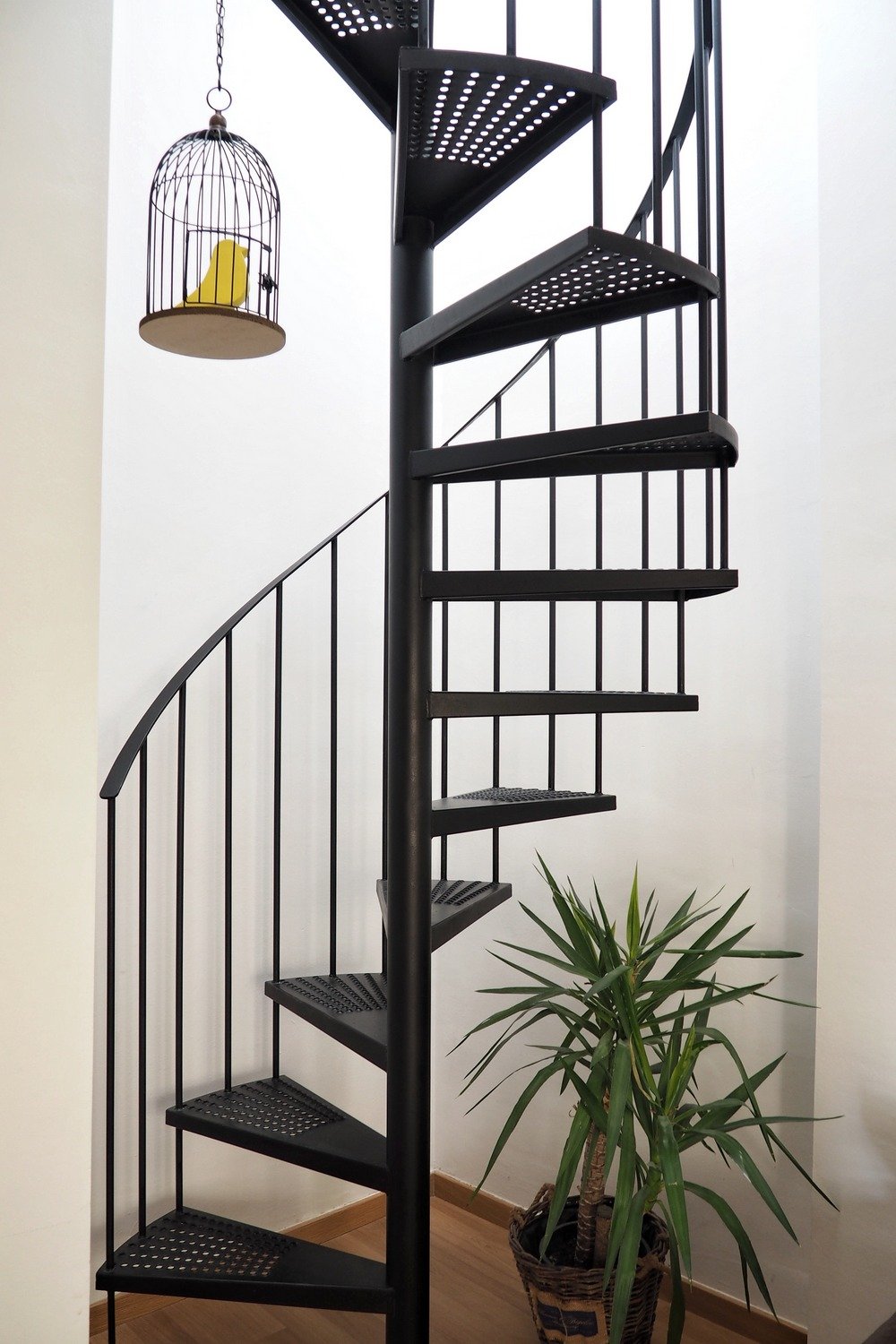 The Sights
Although the main focus of the short holiday was to relax, never ones to sit still for too long, Damien and I of course couldn't help ourselves from doing just a little bit of sight seeing whilst we were there.
Málaga is actually a lot more beautiful than it's given credit for and away from the high rise hotels that are situated further down the coast line, the city centre is full of old buildings filled with cute little restaurants and bars.
Speaking of the beauty in Málaga from the top of Mount Gibralfaro we were able to see the most wonderful views of the city. It's quite a walk in the blazing heat but it's certainly worth it once you get to the top and also very scenic as you walk through beautiful gardens to get there. Of course once at the top we went in the Castillo Gibralfaro and wondered around the castle ruins before heading back down.
Eating Out
One of the restaurants we visited, as recommended by our Airbnb host, was tiny little traditional Spanish restaurant called El Tapeo de Cervantes. We were told to book beforehand, which was wise as we found it was full to the brim when we arrived and still had to wait for ten minutes or so outside before we could even get in to be seated at our table. But we were glad to find that it was certainly worth the wait.
I didn't take any pictures in the restaurant as it's so tiny that you are pretty close to the diners either side of you and behind you, all strategically fitted in on high slim wooden tables and chairs. Although this is something that would in most circumstances irritate the heck out of me, in this instance it only added to the character and charm of the place and I rather enjoyed the atmosphere. The staff were great and I had some of the best tapas I've ever had. Opting for fish and vegetarian dishes, each plate we had was delicious and if you do find yourself visiting Málaga I'd definitely recommend this place.
Another evening we decided to take an hour long walk along the beach to a few of the highly recommended local fish restaurants located in El Palo. We stopped off at a bar along the way and watched the sunset before continuing on.
Once we arrived we picked one of the restaurants, Restaurante Gabi. It was no thrills dining at its finest and we took a table outside across from the outdoor fire on the beach, where they cooked the fish. Although quite a long walk to get there it was worth it in the end and the fresh fish was excellent. It certainly seemed popular with the locals and we could see why, as its reasonably priced fresh seafood made the visit worth while.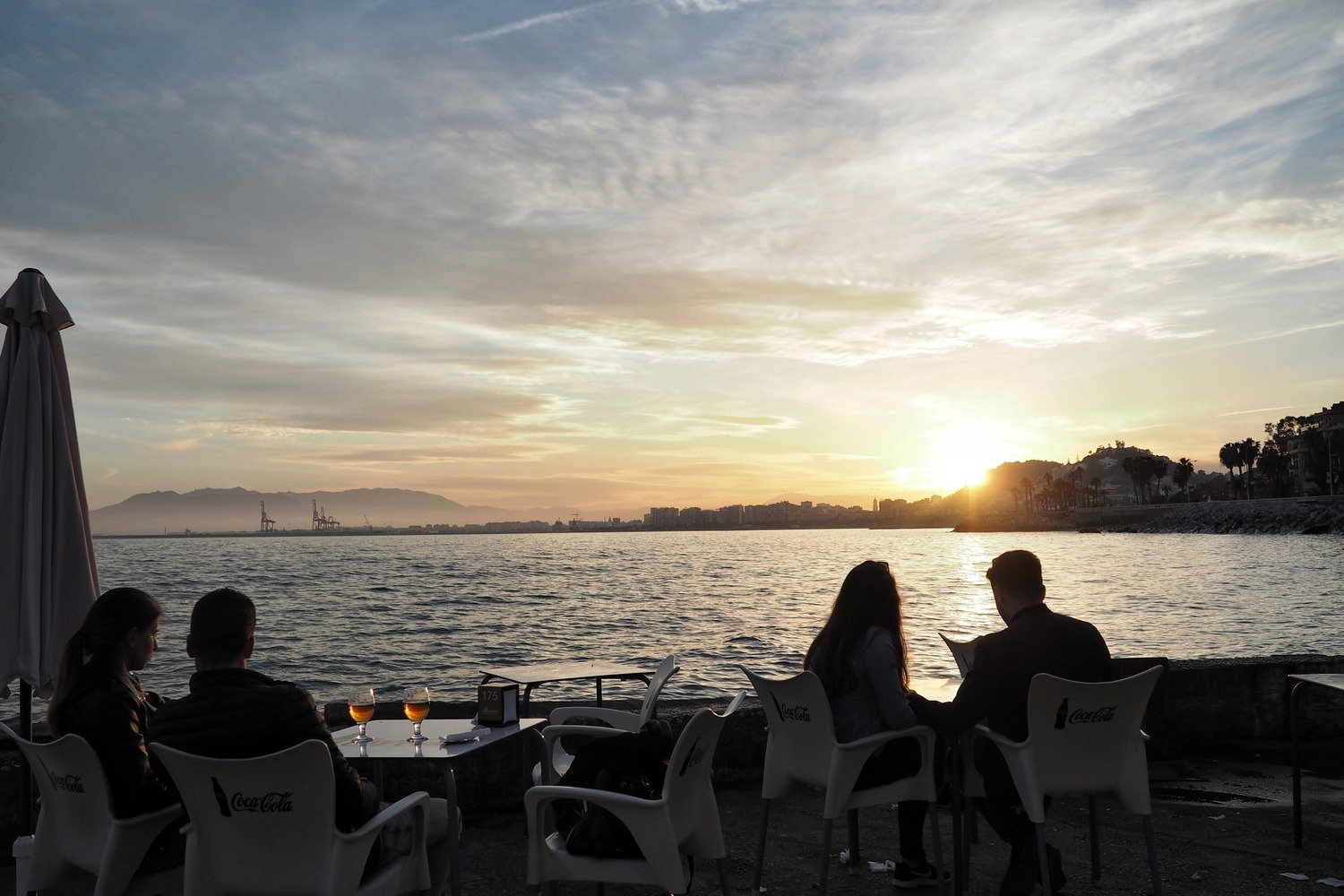 A Drink With A View
There are of course also plenty of bars to chose from in the centre of Málaga, along with a few rooftop bars. One evening before dinner we went to the roof bar La Terraza de la Alcazaba which has excellent views of the town centre and Alcazaba of Málaga. It's quite a busy spot but fine if you don't mind potentially standing. It has quite a young vibe and although the drinks are (expectedly) a little pricer than some of the other bars, it's worth visiting at least for one, just to see the view before sun down.
Well I think that's almost everything. I'll end things here before I run the risk of waffling on too much but we really did enjoy our little trip away to Málaga. Sometimes three nights away is all you need to unwind and relax whilst also having the fun of exploring a different location. Now I can't believe it's only two weeks until Damien and I jet off on our next little city break, I plan to be a lot swifter with my upload of that travel post once we return, so be sure to check back soon for more travel adventures. 😀
Samio x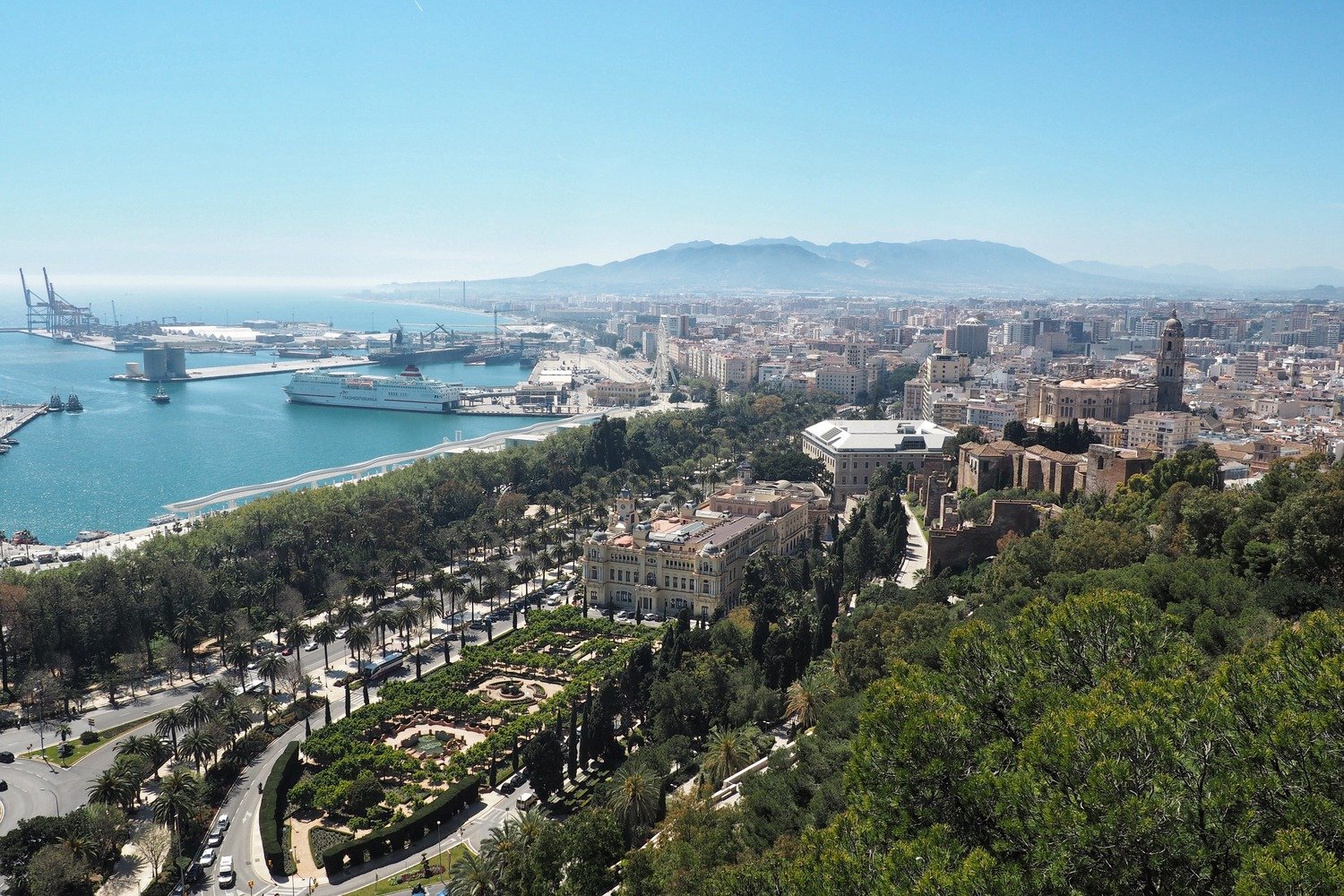 You can watch my Málaga vlog here: