I was browsing the aisles of Superdrug recently when I came across a makeup brand I'd never heard of before: Makeup Revolution . Intrigued, I deiced to take a closer look, as I'd spotted a few stand out lip colours and some shimmery gold shadows that had caught my eye. Before I knew it I was making my way to the till will an arm full of produfs.
Eyeshadow – Shade, Mountains of Gold
This stuff is amazing, it's highly pigmented, long lasting, gives an amazing true gold shimmer to the eyelids and at only £1, what can I say, it's an absolute bargain.
Bronzer – Shade, Ready to Go
I'd been torn between this shade and the one that had more golden tones (really I should have just purchased both) but after buying and trying I must say that I'm happy with this shade. I like to use it in the checks and it even looks nice on the eyelids. It has subtle coral tones and it adds a lovely highlight and shimmer when you apply it.
Blush – Shade, Wow!
Again, this was another £1 bargain. I'd been after a baby pink blusher for a while and this one is again highly pigmented and comes out easily, so I'm very happy with it.
Blush Lacquer – Shade, Lacquer Heart
This is probably my favourite purchase out of this collection of products. This cream blush glides on like a dream and adds a smooth and well blended colour to the cheeks. I've been using it a lot since I purchased it. I usually go for pink tones when it comes to my blusher but I'm loving this beautiful coral shade.
Lipstick – Purple – Shade, Depraved
Always a sucker for the boldest colours, I had to purchase this purple. It glides on easily and doesn't dry out on the lips. The only thing I'd say is that you have to reapply it sometimes to make sure that the colour has full coverage. At only £1, it's another great purchase.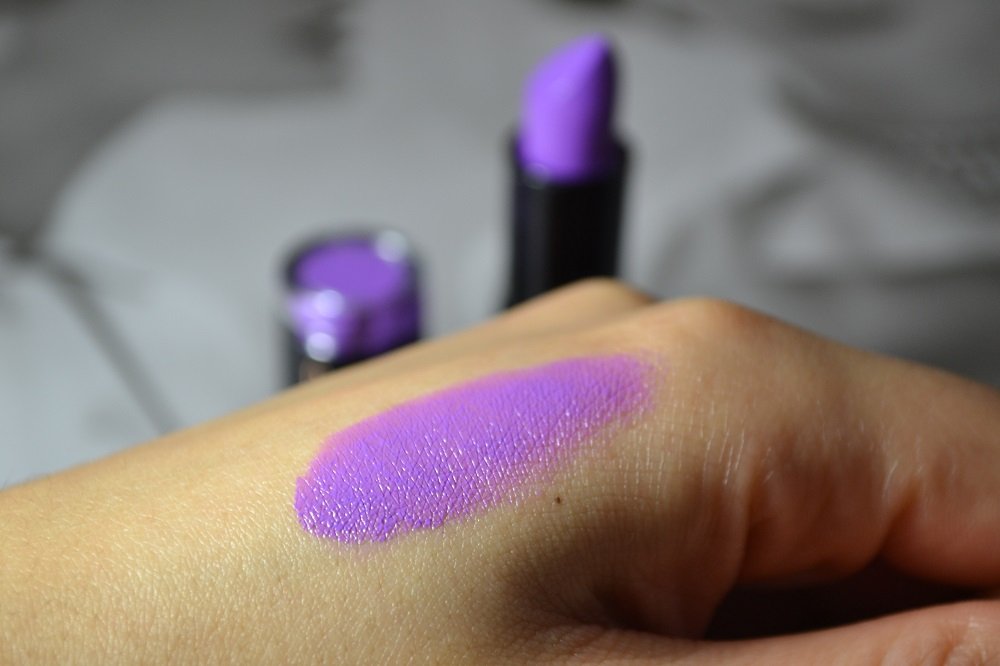 Lipstick – shade, Rebel With Cause (similar in Lip Lacquer)
This lipstick actually seems to be a slightly different consistency than the other one and also it has a slightly different scent. Still, the colour comes out bold and again it doesn't dry out on the lips. This one also has a slightly better coverage.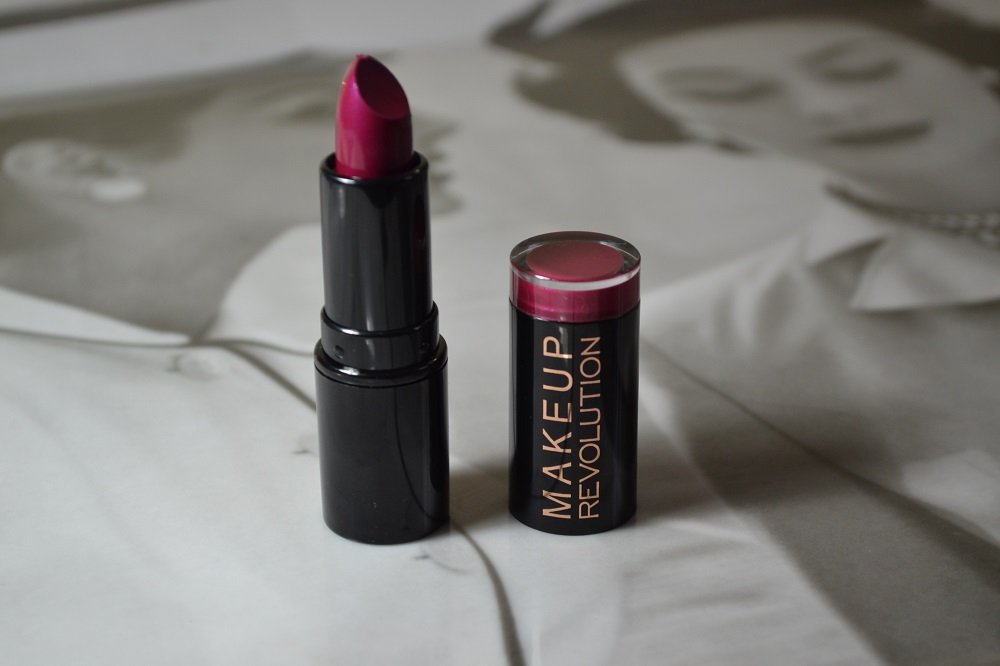 I'm super impressed with all these products, which collectively cost only £9.50.
Have you tried any of the Makeup Revolution profucts or do you know any great budget makeup brands?
Samio x