Black Friday is typically the occasion where large hoards of people rush to the shops to fight over some of the best deals of the year. If you're like me, then the thought of elbowing your way to the front of the queue will probably not be very appealing. Instead it's probably best to enjoy shopping online from the comfort of your own desk/sofa/bed -wherever you may be.
Many people think of Black Friday and the (online shopping) Cyber Weekend, as a great time to find the best clothing deals but it can also be the perfect time to stock up on amazing beauty and skincare products too. This could be the perfect opportunity for you to buy a few Christmas presents or even treat yourself to a pre Christmas pamper.
One of my favourite online beauty stores, Lookfantastic.com is also joining in on Black Friday & the Cyber Weekend and here are some of the awesome products that are on offer…
La Roche-Posay, EFFACLAR K (+)
French skincare brand La Roche-Posay is famed for its amazing result on skin imperfections. After having used La Roche-Posay Effaclar Duo for quite some time and becoming a big fan, I've now began to use the Effaclar K which is a moisturiser. It works as a great counterpart to my Effaclar Duo, which is a serum. I love how Effaclar K sits perfectly under my makup, whilst helping to reduce shine. I certainly think I'm onto another winner with the Effaclar K, as once again La Roche-Posay does not disappoint.
This Glam Glow Youthmud masks claims to be 'tingle-tastic' and I don't think I could put it better myself. If it hadn't have come with that description I probably would have washed it off sooner than instructed, as it immediately starts to give the skin a tingling tightening sensation. Luckily that's just the product doing its thing and not me having an allergic reaction (which had been my first thoughts). After the first use it left my skin feeling firmer, whilst adding radiance and it also helped dry up a couple of pimples too – leaving my skin looking clear and glowing.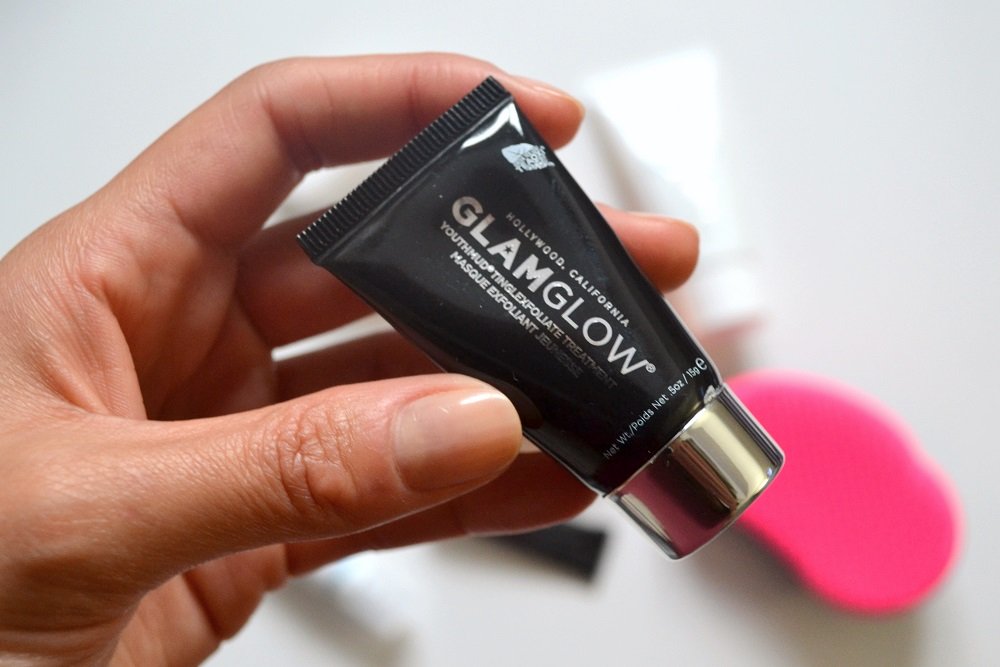 I'm sure you've heard the Tangle Teezer hype before now but if you're a fellow curly girl (or guy), you may not have realised that they actually work wonders on curly hair! I only ever comb through my hair whilst it's wet, which makes the Tangle Teezer great because it is perfect for just that. My trick is that I like to brush through my hair (starting from the ends working up) whilst it is full of conditioner so that it is easy to detangle and work the brush through. I find that the Tangle Teezer works through my hair far easier than a normal brush and minimises breakage!
Real Techniques Miracle Complexion Sponge
My favourite thing for applying my foundation right now is a makeup sponge. I personally feel it helps blend your foundation to give a natural yet flawless finish which I love, so I am obsessing over these right now.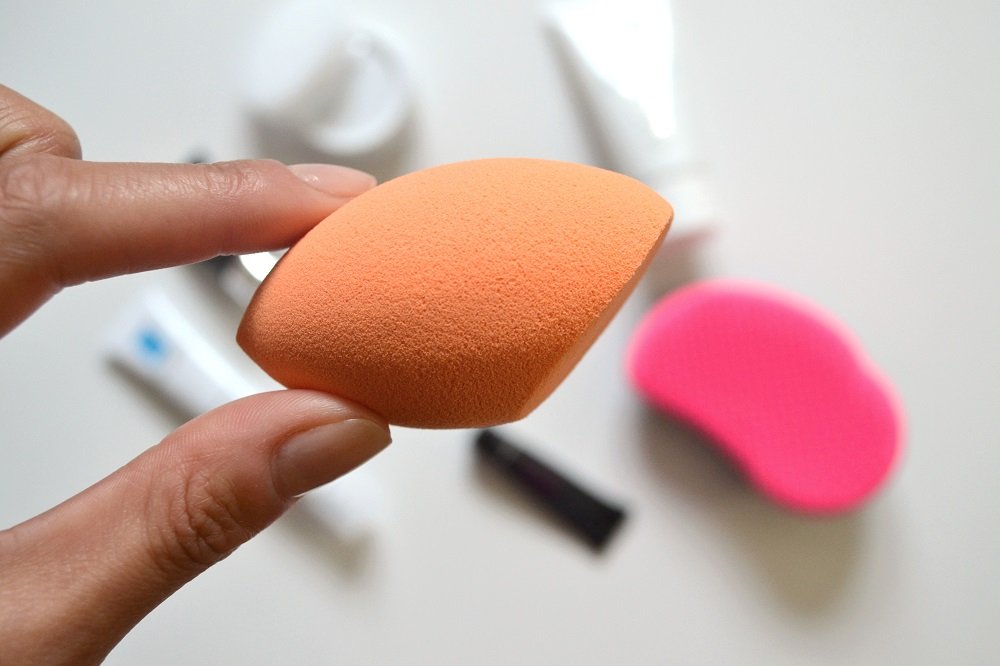 If you haven't tried Eve Lom before, I seriously suggest you change that. I first dicovered this brand a few months ago and since then this Eve Lom cleanser has become one of my favourites for removing my making and leaving me with gorgeously soft and cleansed skin.
The Eve Lom morning time cleaner, similar to the regular cleaner, glides onto my skin and after washing it off leaves it feeling smooth and refreshed. With the morning cleanser you leave it on for a few minutes before rinsing and it really helps to hydrate your skin and wake it up, which I feel is ideal for these autumn/winter mornings.
Although this product is called 'Amazing', I didn't actually think it would be. I don't often come across new concealers which I love and I really did surprise myself with this one. Without sounding completely predictable, I actually do think this concealer is amazing. I like the fact that it isn't drying under the eyes and it also feels really light weight. I'm using the shade medium beige and it seems to be the perfect shade for me, to conceal and slightly brighten up my under eyes. My Urban Decay favourite may have found a new contender for the top spot!
Here I am wearing the Amazing Concealer in shade medium beige. This photo hasn't been edited and was taken in front of a window using natural light.


You can shop all of the Lookfantastic Black Friday offers here and don't forget to enter the code LFblack at the checkout.
Samio x
Some of the items may have been sent to me for review purposes, however this does not affect my opinions – check out my disclaimer for further information.