As talked about in my previous blog post, last weekend I was in London. Afterwards I was home for two days and then today I'm off to London again, this time however I'm back to work mode.
Last Saturday I spent the day with my friends shopping on Oxford Street. Although I didn't actually do much shopping myself, I had such a fun day spending time with my ex Barcelona flat mates and also having long over due catch ups.
Before we lost the last bit of light (it begins to go dark in England at around 3:30pm during winter), we weaved down a few side streets and I managed to get a few outfit snaps of what I was wearing that day.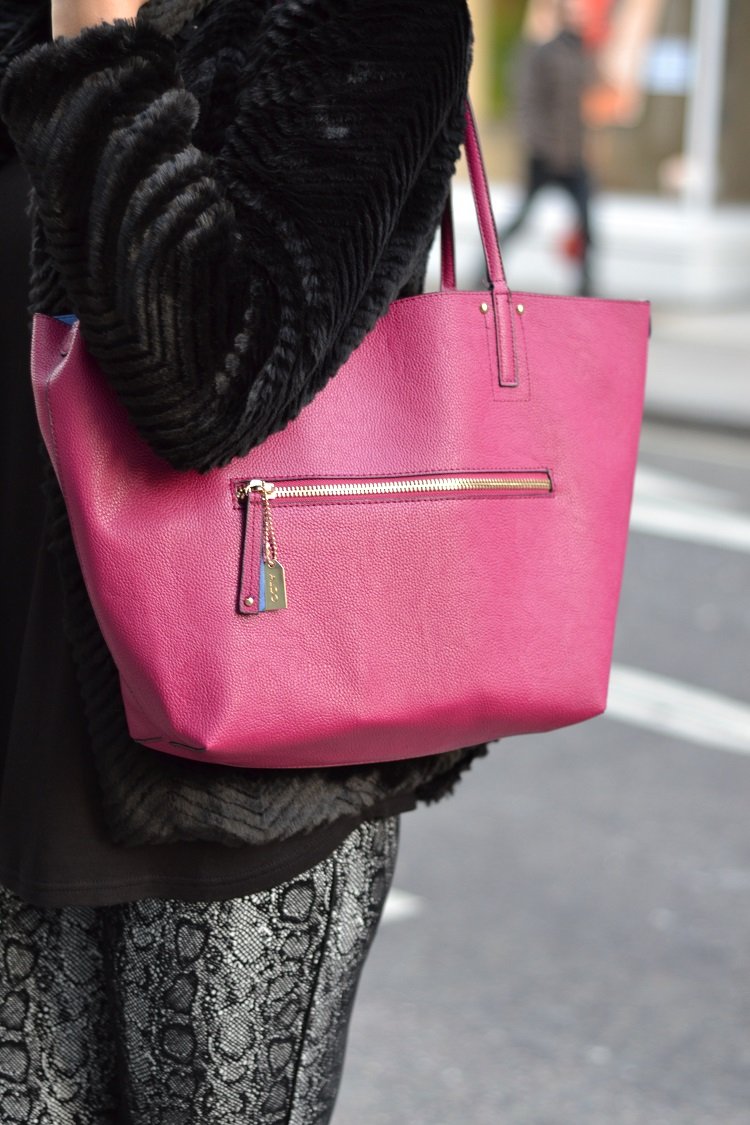 What I wore:
Faux Fur Jacket – H&M
Tote bag – Aldo
Necklace – H&M
Sweatshirt – H&M
Snake Look Treggings – Topshop
Patent Brogues – Office (similar here)
Samio x