I hadn't intended this to be a home/interior post but I'm going to start by talking about it anyway, because as I look through these images I realise that this is actually the first (although small) look into our house, here on my blog.
These images were actually shot a couple of weeks ago now, one miserable Saturday when Damien and I didn't fancy venturing outside to get outfit shots and so, we decided to capture this outfit inside instead. And although impromptu, I'm pretty happy with how the shots turned out.
If you've read my blog for a while you'll know that a couple of years ago Damien and I bought our first house together and since then it's been a long process of major house renovations, most of which Damien and his dad have done themselves between working full time (hence the longevity of this project). So now that things are finally begining to take shape, our house is finally feeling like a home.
I really love the vibe of our home now and I'm feeling so happy with how it's all coming together. The interiors and the decor really reflect a combination of both of our personalities and for me, in a totally different way to how my personal style does.
I feel relaxed in this space and most surprisingly I feel inspired. And I think this has reflected in how I've been feeling when putting outfits together recently.
Whilst I haven't added many new items into my wardrobe recently, I've really been enjoying playing around with my different pieces and mix and matching garments that I wouldn't have initially planned to go together. I guess it's stepping out of my comfort zone slightly whilst still being very me.
If you watch my YouTube videos you'll likely know that I'm obsessed with the velvet blazer I purchased a couple of months back now from Topshop's London Fashion Week collection (I seem to manage to squeeze it into nearly every styling video). Little did I know at the time that it would be such a trend piece but I feel the style of a tuxedo blazer is one that will never truly go out of style altogether and regardless, I'm pretty sure I'll keep wearing it anyway.
I'm usually drawn to opting for a quite put together look when grabbing for this blazer but on this occasion I was in the mood to mix all textures and styles. Like I mentioned in a recent post, I've fallen in love with my & Other Stories flared denim jeans all over again and so it only felt right to try the two pieces together…and voilà we had a look.
I liked this outfit combination, I felt cool in it. It has a real, I'm really not trying to go for any particular look but this is now a look, vibe (that's the only way I can describe it). So there we have it, that's a low down on this outfit and a sneak peek look into our house so far. If you'd like to see more you can check out my home renovations/tour video below and of course, more home/interior related content shall be coming to the blog soon! But for now, I'll say ciao!
Samio x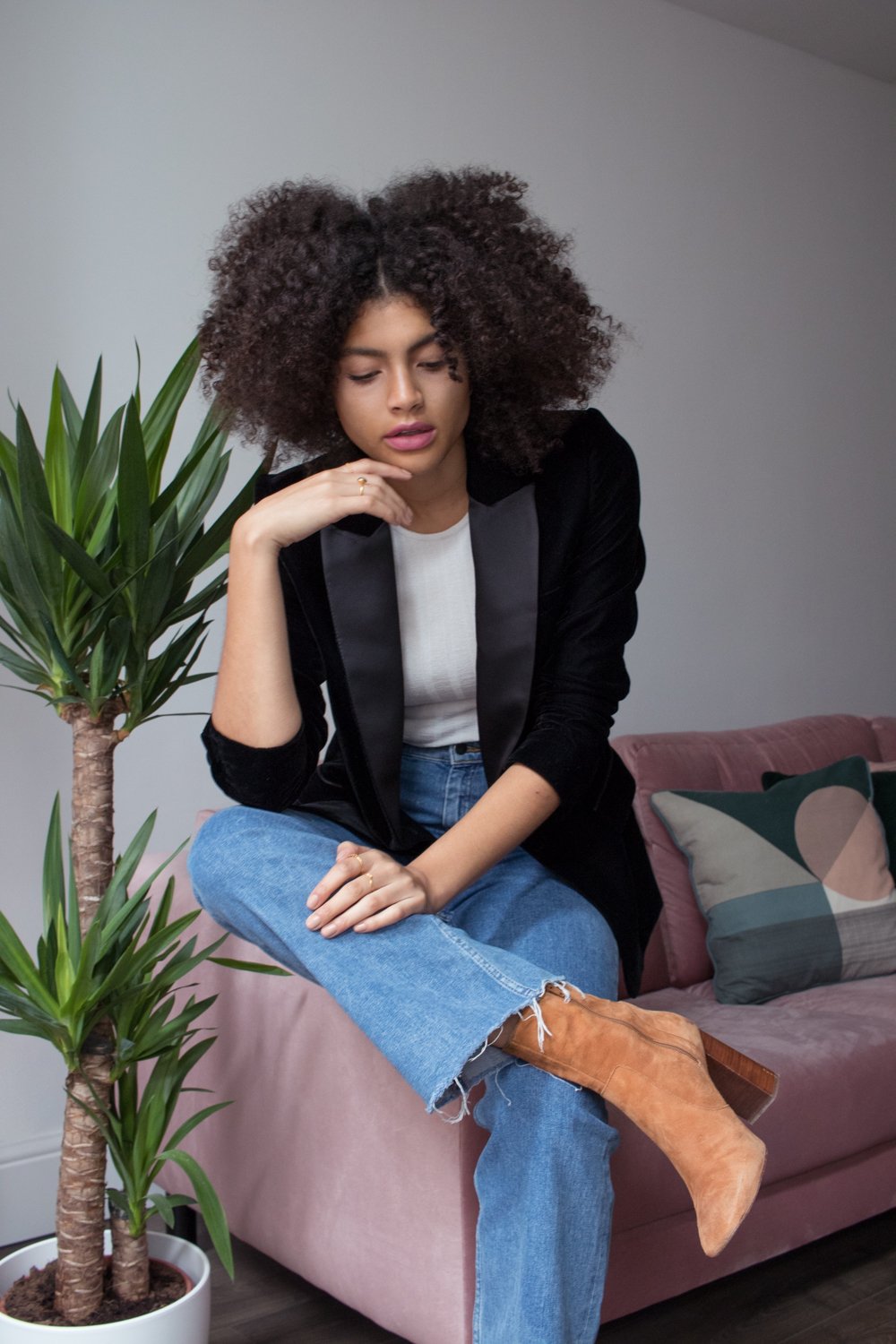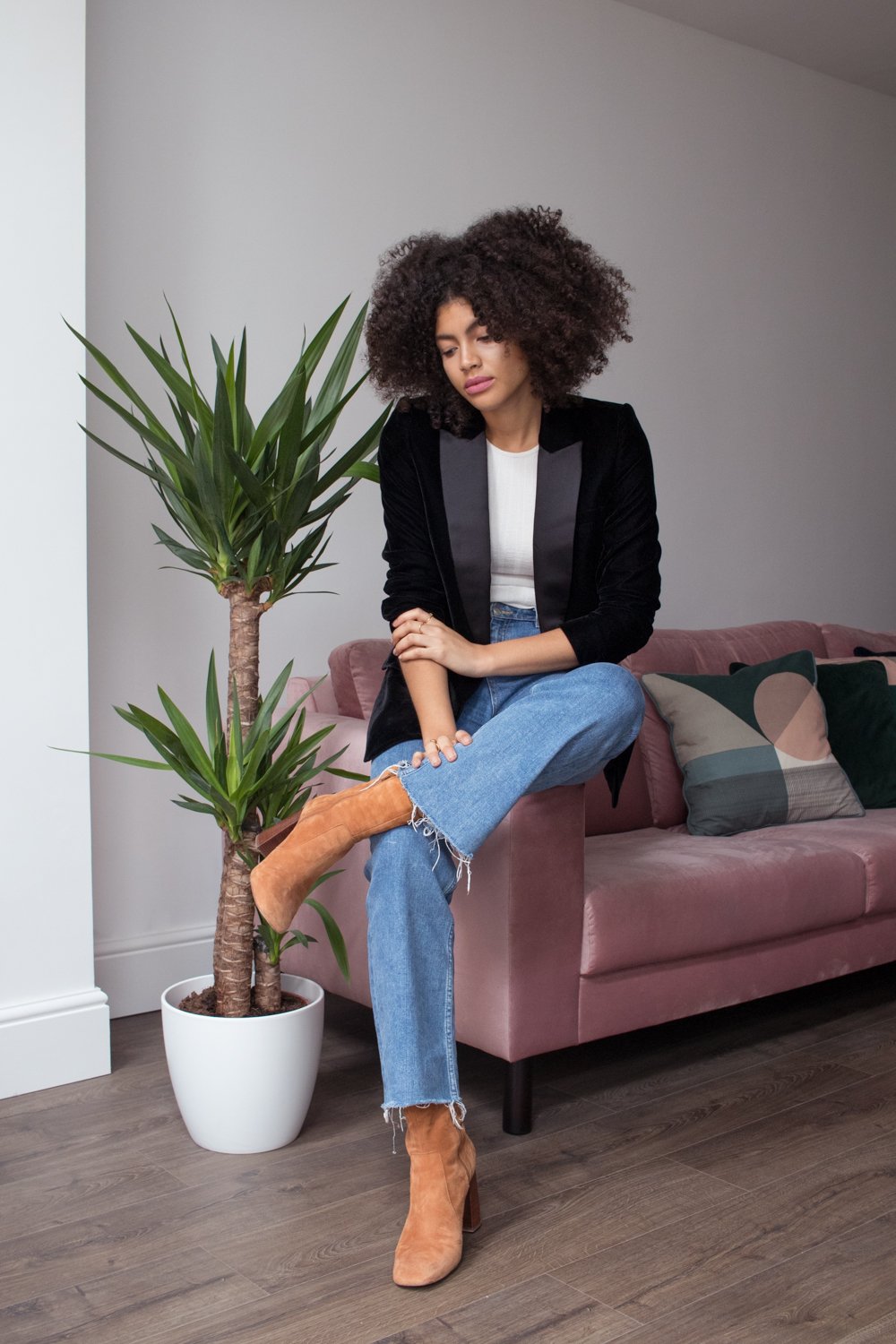 Boots – Office (old, similar here) | Jeans – & Other Stories | Top – Topshop (in black, here) | Blazer – Topshop (sold out, similar here)