What To Eat, See & Do In Hamburg
Germany is fast becoming one of my most visited European destinations. I'd actually been to Hamburg for the fist time a couple of years ago during the summer but this time I was ready to explore much more of the city and experience Hamburg in winter as something different. My friend Chloe and I decided on the trip at the start of January and after finding flights that suited us perfectly for only £35, we quickly booked our three day city break for the 13th to the 15th February.
Where We Stayed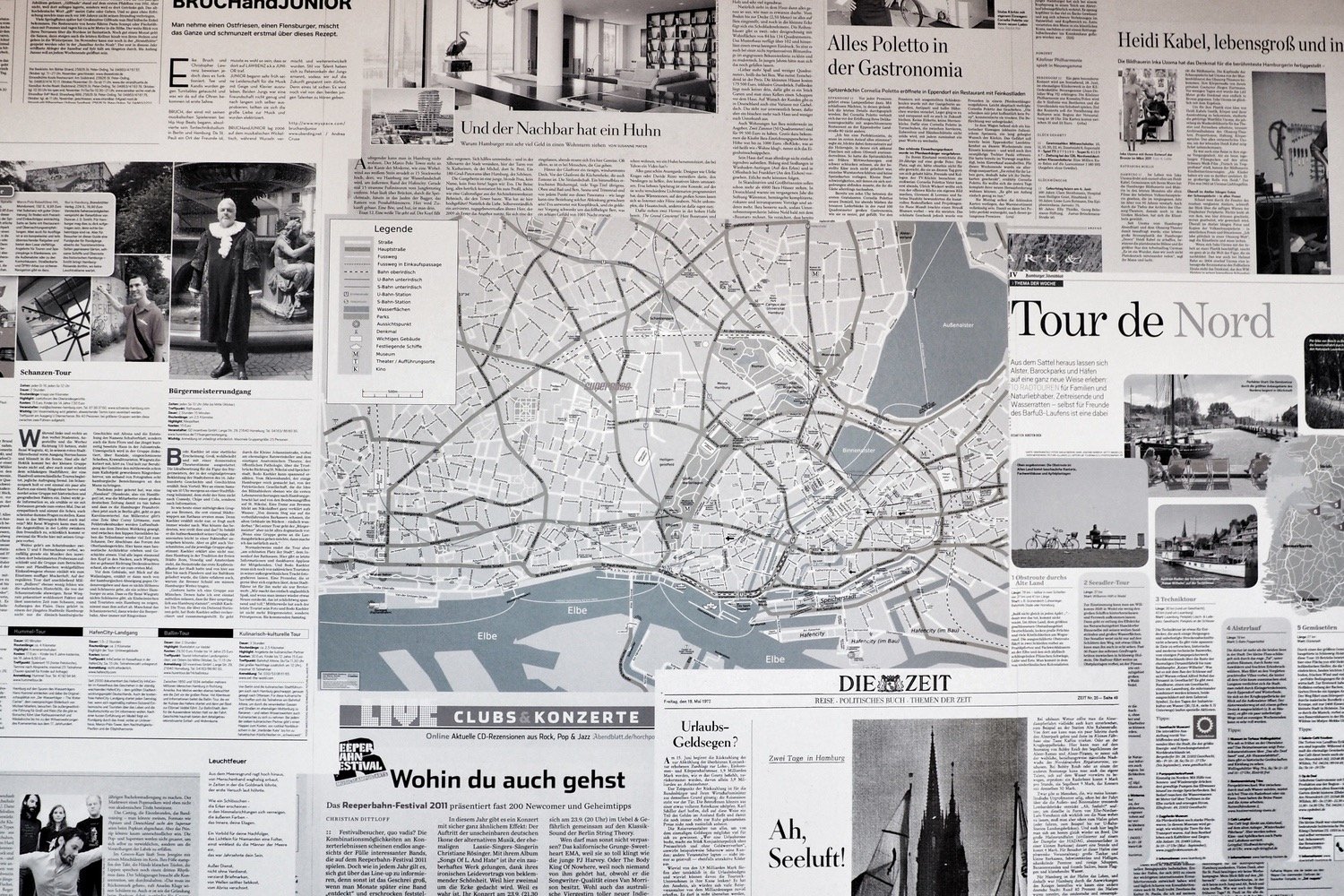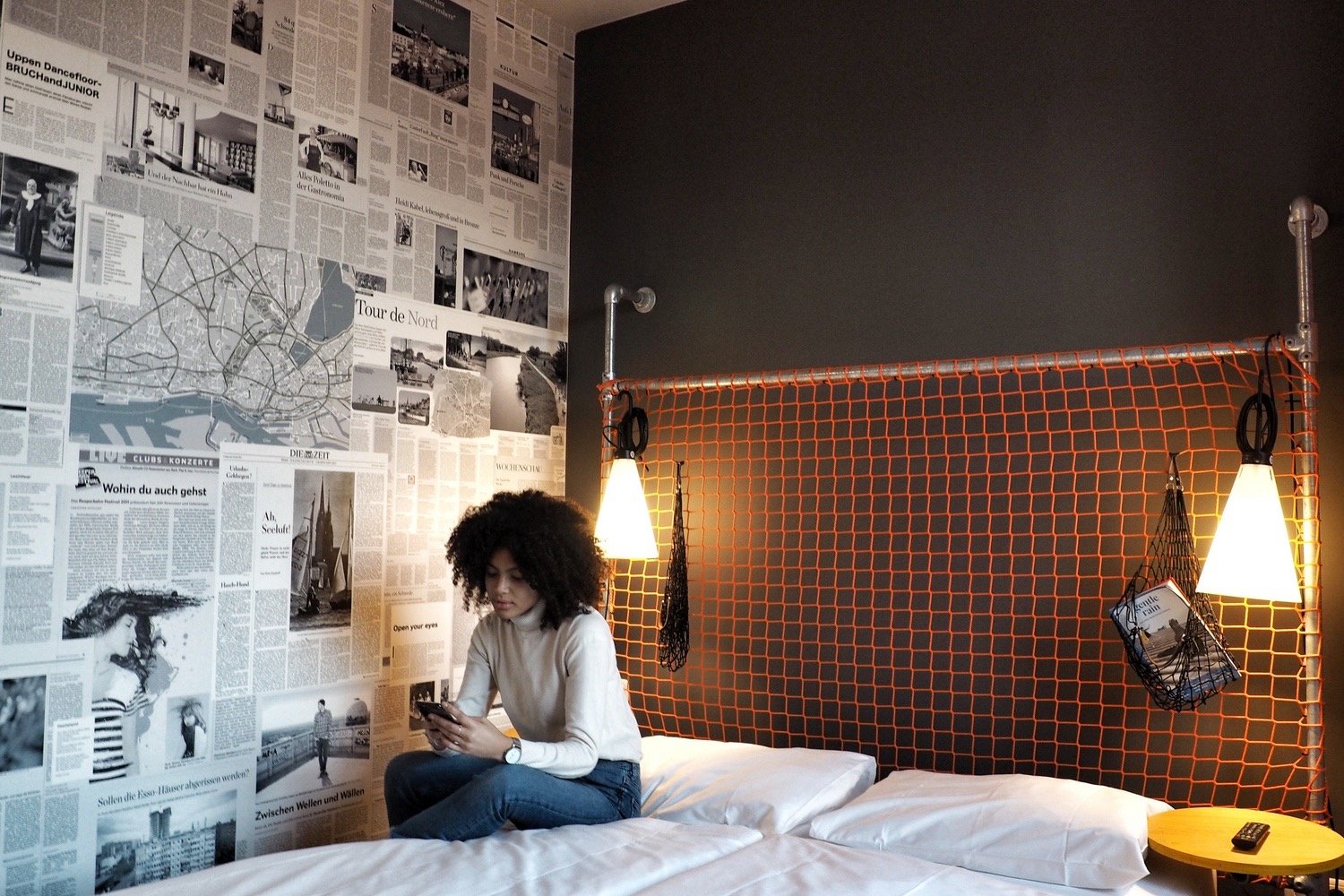 Superbude
The super cool hotel/hostel Supebude kindly put us up for our two night stay in Hamburg. Located in St Pauli, it's only a stone's throw away from a large selection of coffee shops, bars and restaurants, in the super quirky hipster area of Sternschanze. We actually spent a lot of time around the local area and found several great places to eat and drink.
Superbude, labels itself a hostel and hotel, however right away I have to say it isn't like any hostel I've ever stayed in before, as whilst being affordable it is definitely a lot more stylish than most accommodation that falls into the 'hostel' bracket.
You know when you walk into Supebude that you're in a cool spot and all the staff are really friendly. To the right of the reception there's a cool chill out area with a couple of refrigerators that serve as a self service bar and behind that is the area where breakfast is served. Breakfast was included and we were both pleased with the selection of food on offer. Of course being in Germany it's the usual continental style breakfast selection but there was plenty to choose from and we left feeling satisfied each morning.
We were also pleased with our room. Whilst being simple it provided everything we needed for our two nights stay. I'm happy as long as my bed is comfy, the shower is hot and overall everything is clean. I'm happy to say that it ticked all the boxes. Chloe and I both had good sleeps and agreed that we'd happily stay at Superbude again.
What We Ate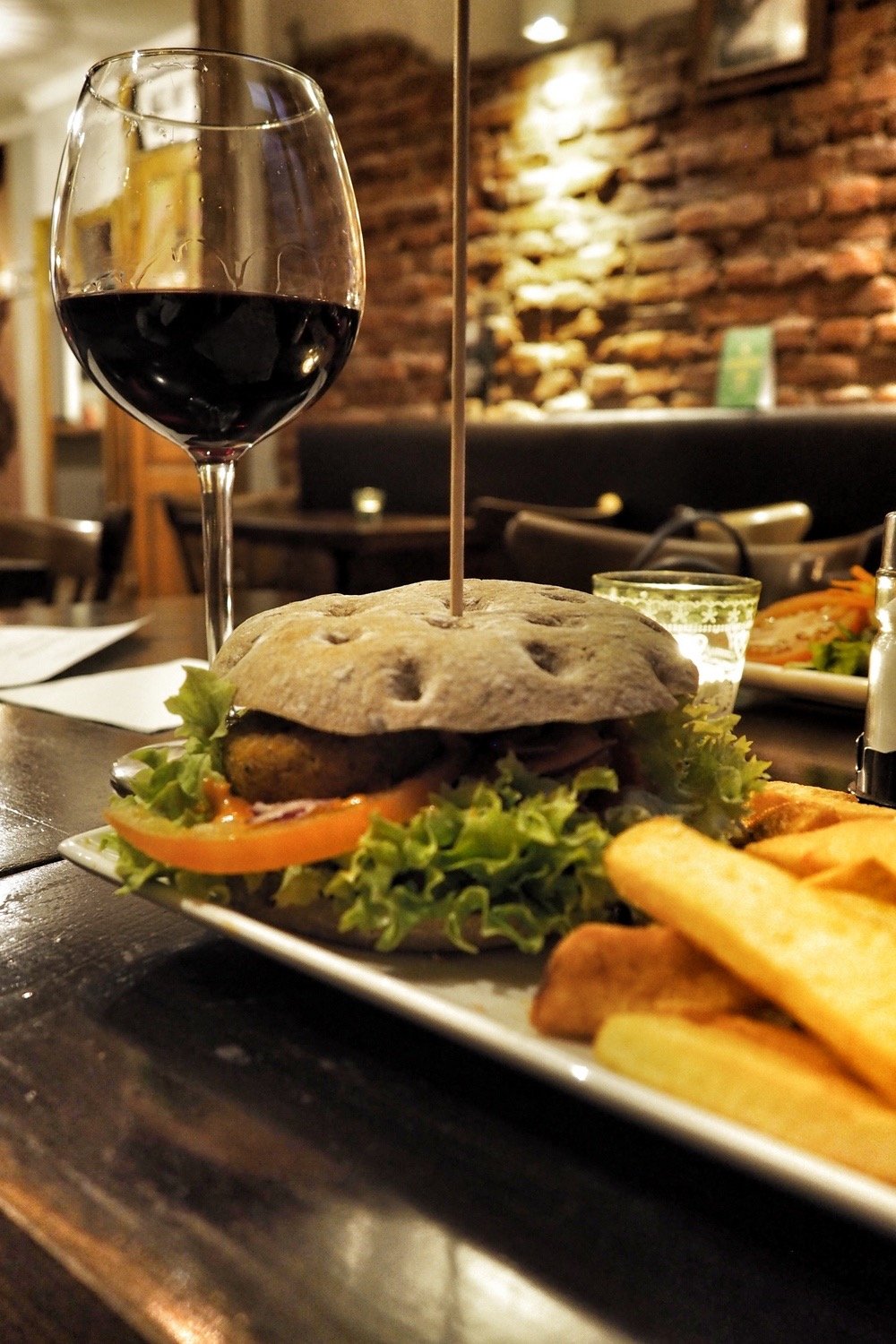 Eating Our Way Around Hamburg
It's probably easier to compile a list of things we didn't eat on this trip than the things that we did. In fact, I can go as far as to say that we didn't stop eating for the entire three days. This was much to the delight of Chloe who is vegan and has mentioned how she often struggles finding food options when she's away. We quickly noticed lots of vegan options close by to where we were staying, in Sternschanze. We managed to get our hands on everything from vegan cherry pie, to vegan donna kebab! Even I was in my element with it all and all the food we tried was so, so good!
A few favourites included:
Bullerei – A popular restaurant where we went for lunch on our first day. I had the salmon risotto which I thoroughly enjoyed. They didn't have any vegan dishes but they made one of the dishes dairy free for Chloe on request.
ElbGold – A cute coffee shop serving great cakes and pastries and even better coffee. We had a vegan apple slice & a vegan cherry pie with coffee. It was all very good.
Cafe Piya – A restaurant on Schanzenstraße where we went for dinner one evening. We both went for the vegan burger and it was really good. The wine was good too.
We also had vegan Currywurst at a fast food place round the corner from our hotel. I unfortunately forgot to take note of the name of the place but it was either on or close by to Schanzenstraße.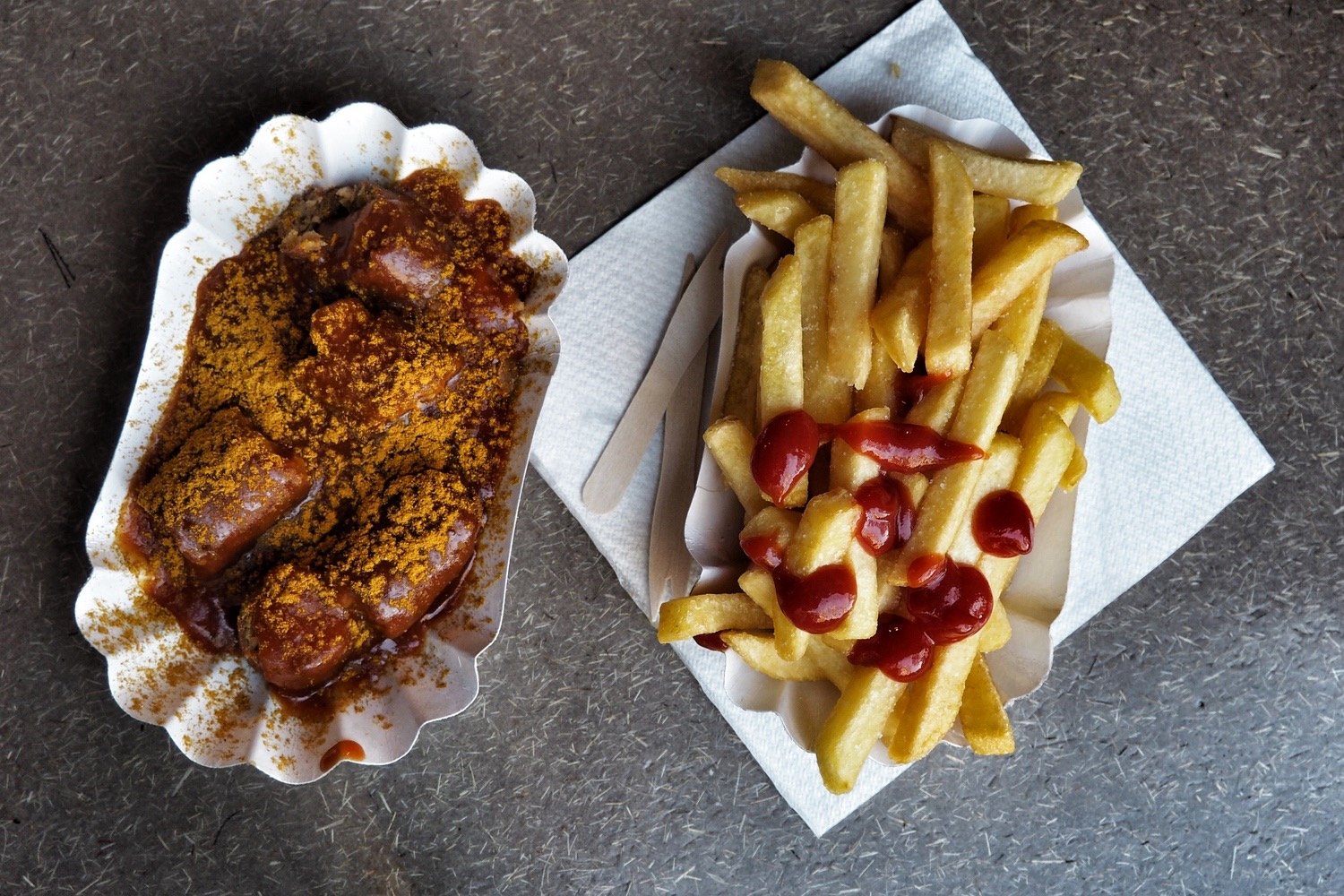 What We Saw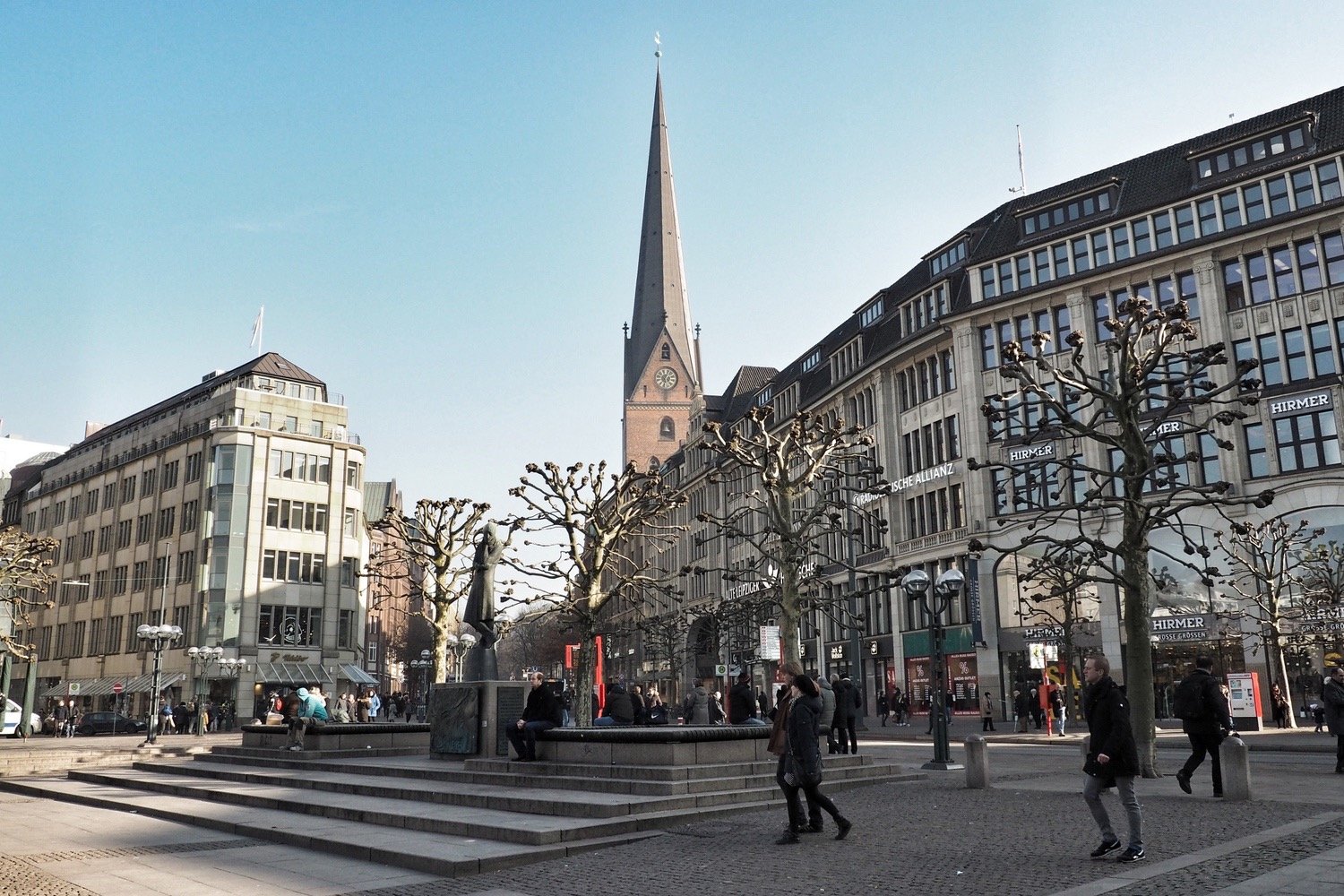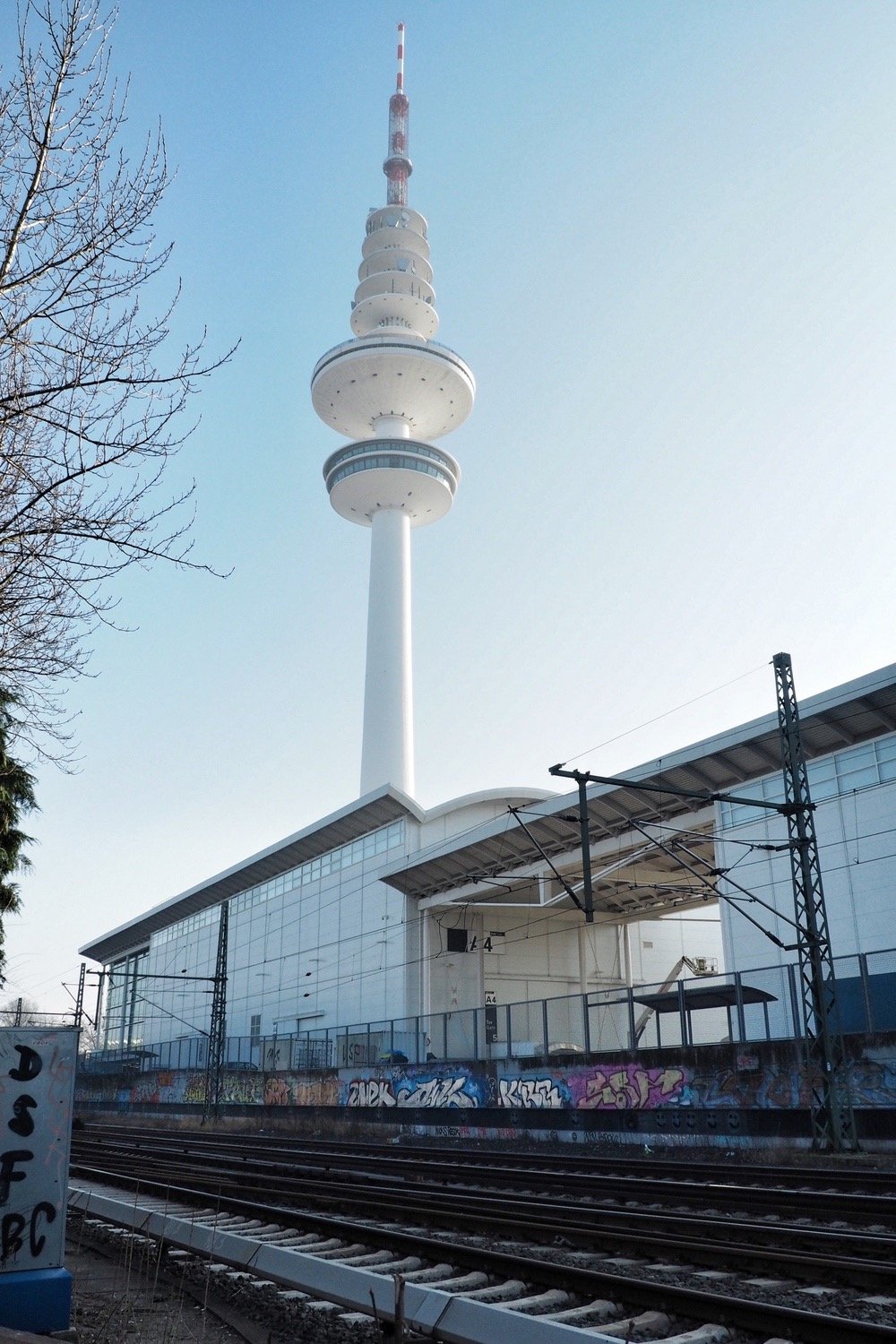 Being Tourists
Aside from eating out…A LOT…We also managed to fit in quite a bit of sight seeing too. Although this was my second time in Hamburg, I ended up discovering a whole other side to the city that I hadn't previously. I learnt that Hamburg is a creatively vibrant and artistic city. On first appearances you don't see it's quirks and unique flare but take a walk around an area like Sternschanze and you'll see unique graffiti on every building. Whilst looking edgy I have to say that it still felt safe whilst wondering around these parts and overall there was a really chilled and pleasant vibe to the city, especially in the area mentioned. It had been Chloe's first time in Hamburg and the second day into our trip she was already saying how she wanted to come back.
On our first day we took a two hour bike ride around the city on one of the StadtRAD rental bikes. Whilst it was absolutely freezing that day, I couldn't have thought of a better way for us to explore the city. There are bike lanes on every single side walk, so there's no need to worry about biking on the road. The hop on, hop off bikes are such an easy way to get around and when you're done you can just hook them back up at one of the many bike docks around the city.
We also went on a boat tour and a bus tour during our trip but I have to say that the bikes were still my favourite mode of transport and a great way to see everything too. We also did a great deal of walking, which is so easy to do when you're in a place like Hamburg which is very relaxed compared to other more crowded cities. There's also a great deal of greenery in Hamburg with parks dotted throughout the city.
One tourist attraction I would recommend is the Elbphilharmonie concert hall in the HafenCity quarter. It's free to go up and from the viewing deck you're able to take in the views of Hamburg. Also, if you're into architecture the building itself is pretty stunning and it cost a pretty penny too, which definitely shows. Even the inside of the Elbphilharmonie impressive, and I'd say it's worth stopping by if you get the chance.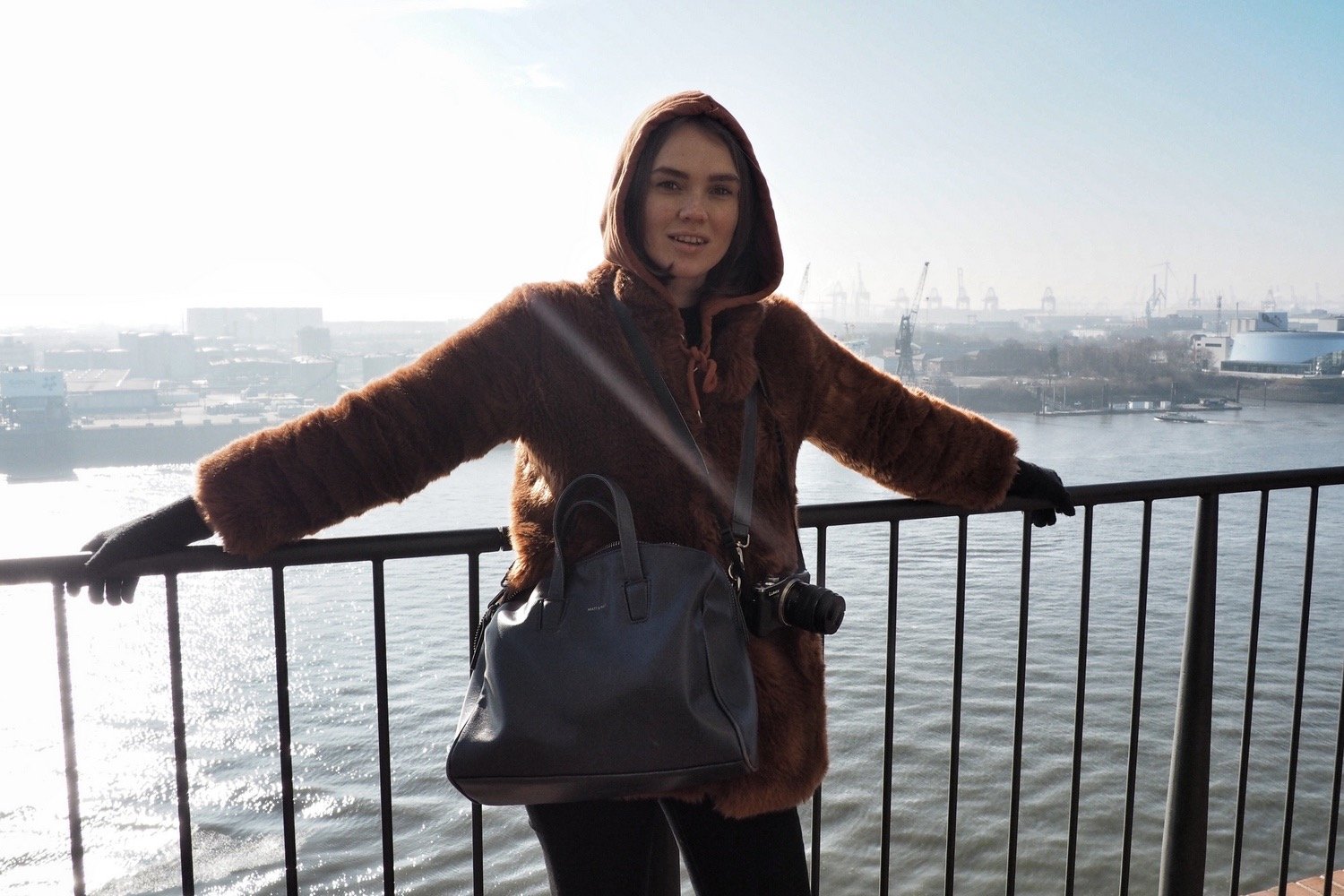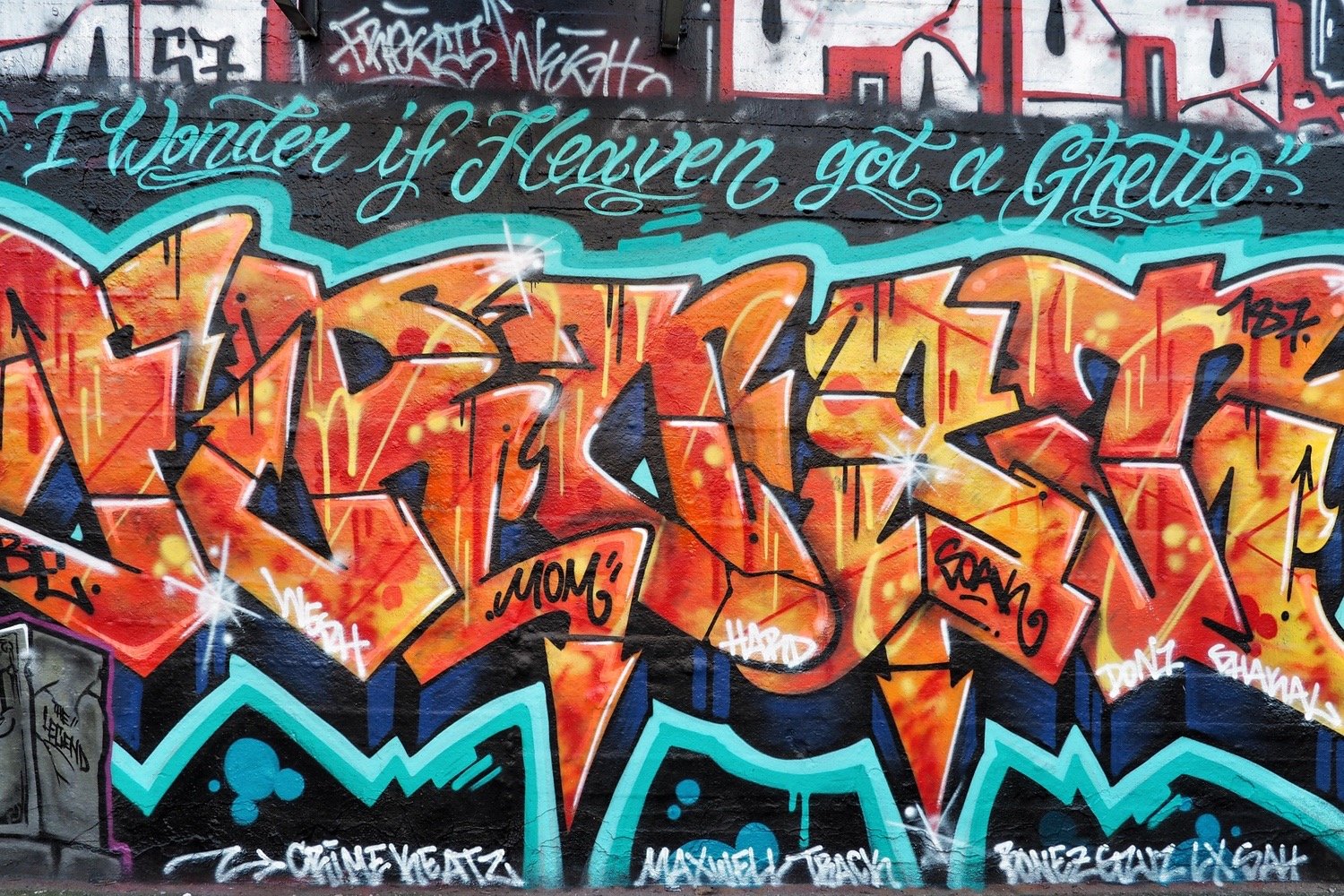 The Low Down
When we visited: February 2017
Weather: Average minus two degrees – Cold and crisp with blue sky.
How long we stayed: Monday to Wednesday – Two nights
Where we stayed: St Pauli
Accommodation: Superbude Hotel Hostel
Food To Try: Vegan Currywurst (if you can find the takeout we went to on Schanzenstraße), otherwise just look out for Currywurst in general.
Suggestions: Layer up if you're visiting during the winter.
Recommendations: Go up the Elbphilharmonie, it's free and you can see great views of Hamburg from up there!
Also, rent one of the StadtRAD bikes and cycle around Hamburg.
Would I go again: Yes!
Would I go again in February: Yes, however I'd love to go again in the summer too.
Chloe and I both loved our three days in Hamburg. I enjoyed myself the first time I visited but it's the second time around that I really grew to love the city. We both liked the easy going vibe and Chloe has already said how much she is in love with Hamburg after our visit.
If you enjoy good food, street art and a city with a creative vibe, then Hamburg could be just the place for you and I certainly recommend the visit.
Samio x
*Our accommodation was kindly provided by Superbude along with thanks to Hamburg Tourism who organised it also provided our travel whilst in Hamburg.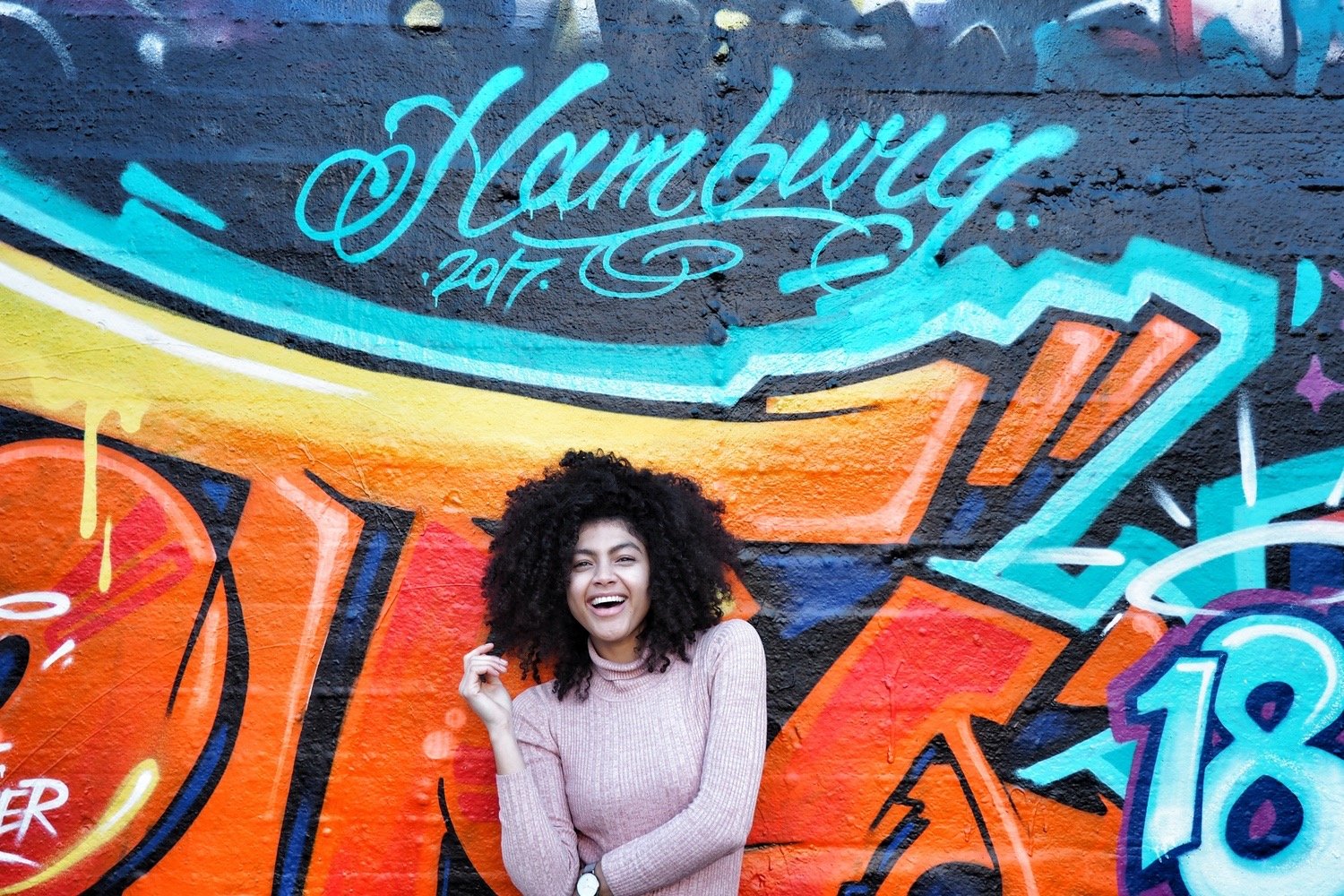 See more of what we got up to in my Hamburg Vlog: