On Tuesday I was invited into Manchester Arndale's TopShop store for my first ever Personal Shopping Experience and my quest was to find a festive party wear outfit. As part of the personal shopping experience I had the luxury of my own private changing room and my personal shopper, Hannah, was on hand to show me all the jazziest and new in party wear pieces, which definitely took the hassle out of the shopping experience.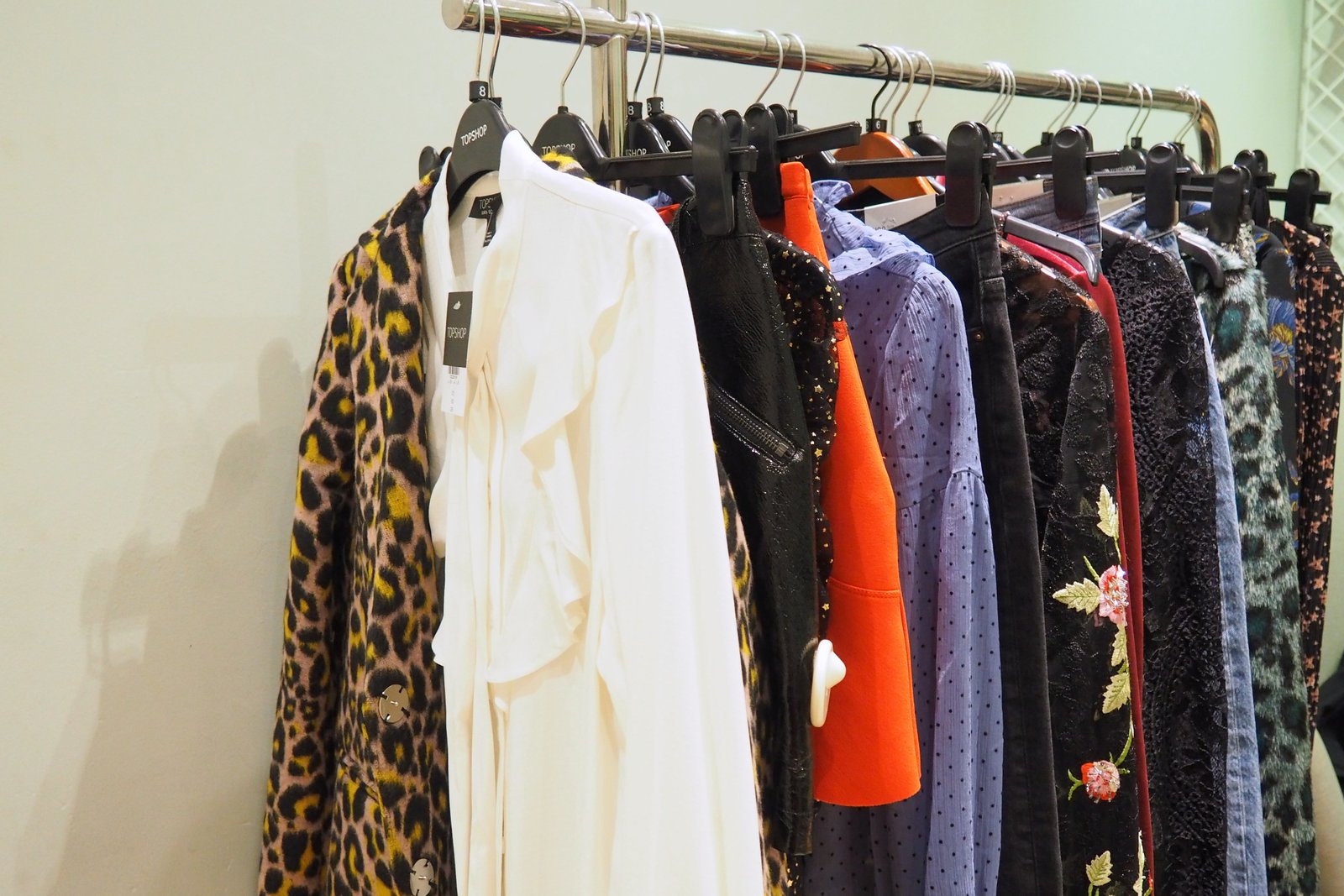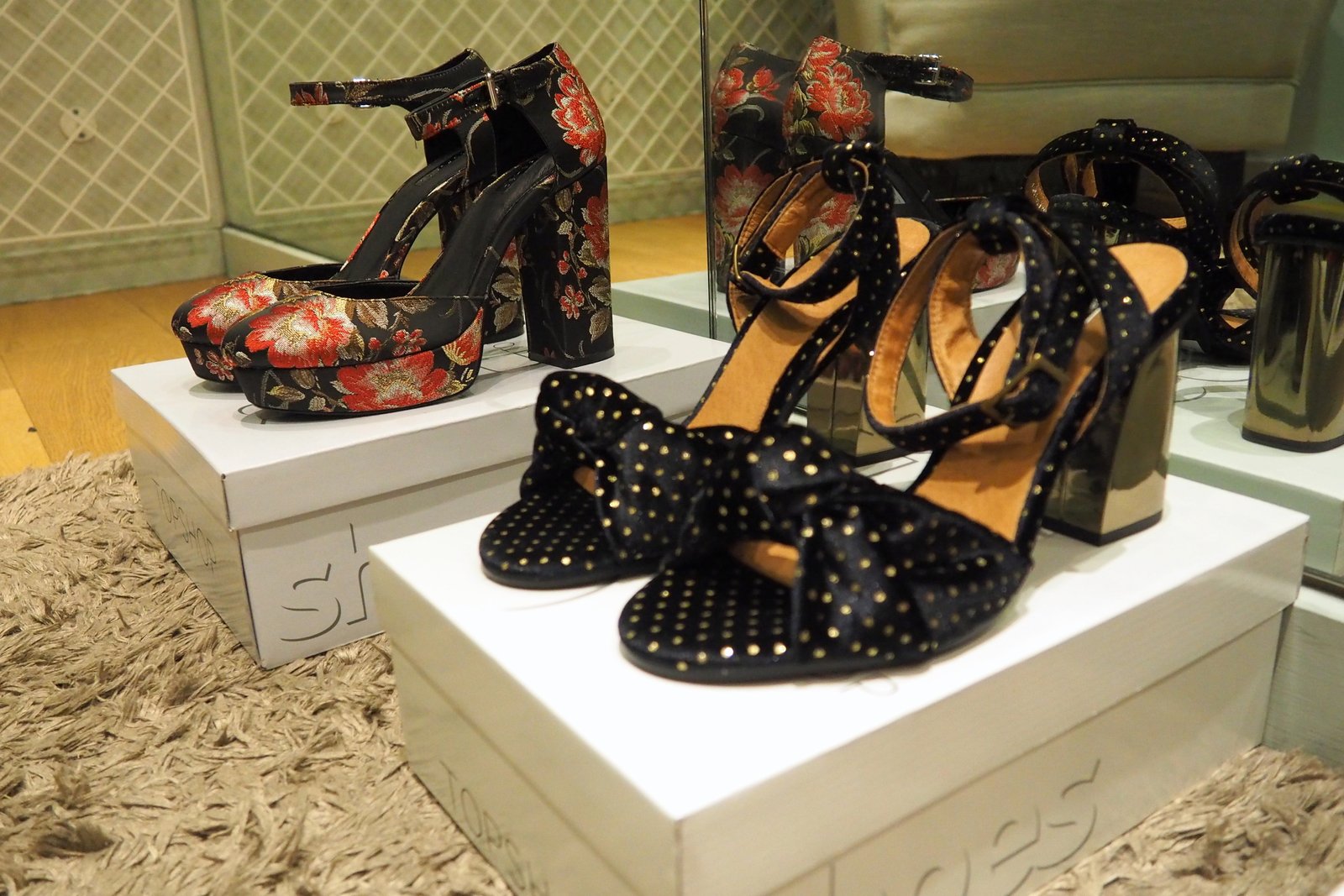 Topshop really do have a party wear look for every occasion and so I was spoilt for choice. You know I like my understated outfits but this time, rather than play it safe, I really wanted to jazz things up a little for the festive season. So whilst sticking to a quite simple base outfit, I decided to go for something a bit different by glamming up the look with a very bold (yet might I add fabulous), emerald green leopard print faux fur coat. I don't think you can get much jazzier than that!
The coat was a piece that Hannah had actually picked out and it had been hung on my rail when I arrived at my appointment. Had I of seen the coat whilst browsing around in store, I admit I probably would have walked straight past it with my bikers on in search for something simpler, but as Hannah presented it to me styled with a selection of outfits, I instantly took a shine to it. I began to see a number of styling opportunities with the coat piece, both dressy and casual, and so before I knew it I was swanning around my changing room in it, quickly deciding that I had to have it!
Another piece in my outfit that I absolutely feel for were these fabulous boots. Ahhh, look at them. I'd actually spotted them earlier whilst browsing around in store and after I mentioned them to Hannah, she kindly went and grabbed them for me in my size and brought them to my changing room. Not only did they fit perfectly (and look amazing) but they actually felt really comfortable too, which I think is quite important when heading out to party!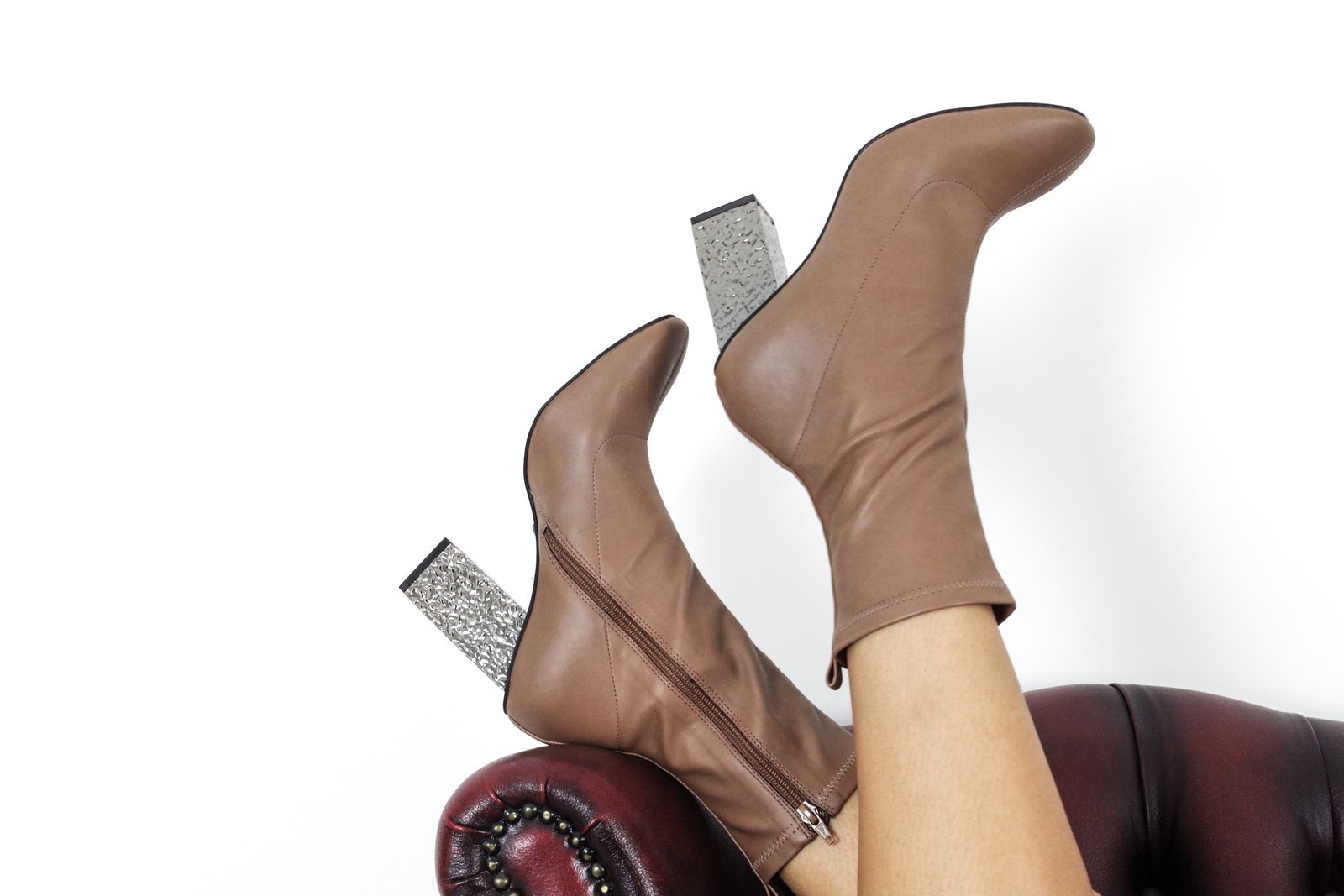 No party wear look of mine could be complete without a bit of lipstick and yes I was enticed by Topshop's amazing beauty selection. I had to stop myself from going for five different lipstick shades and managed to narrow it down to just one. I went for a beautiful brown shade called Muse and then I spotted their beautiful Chameleon Glow eye shadows. Just when I thought I didn't need another eyeshadow in my life, one jumped out at me that was like nothing else I owned. It was the shade called Shuffle The Cards and it has a beautiful rose gold two tone effect that I instantly fell in love with.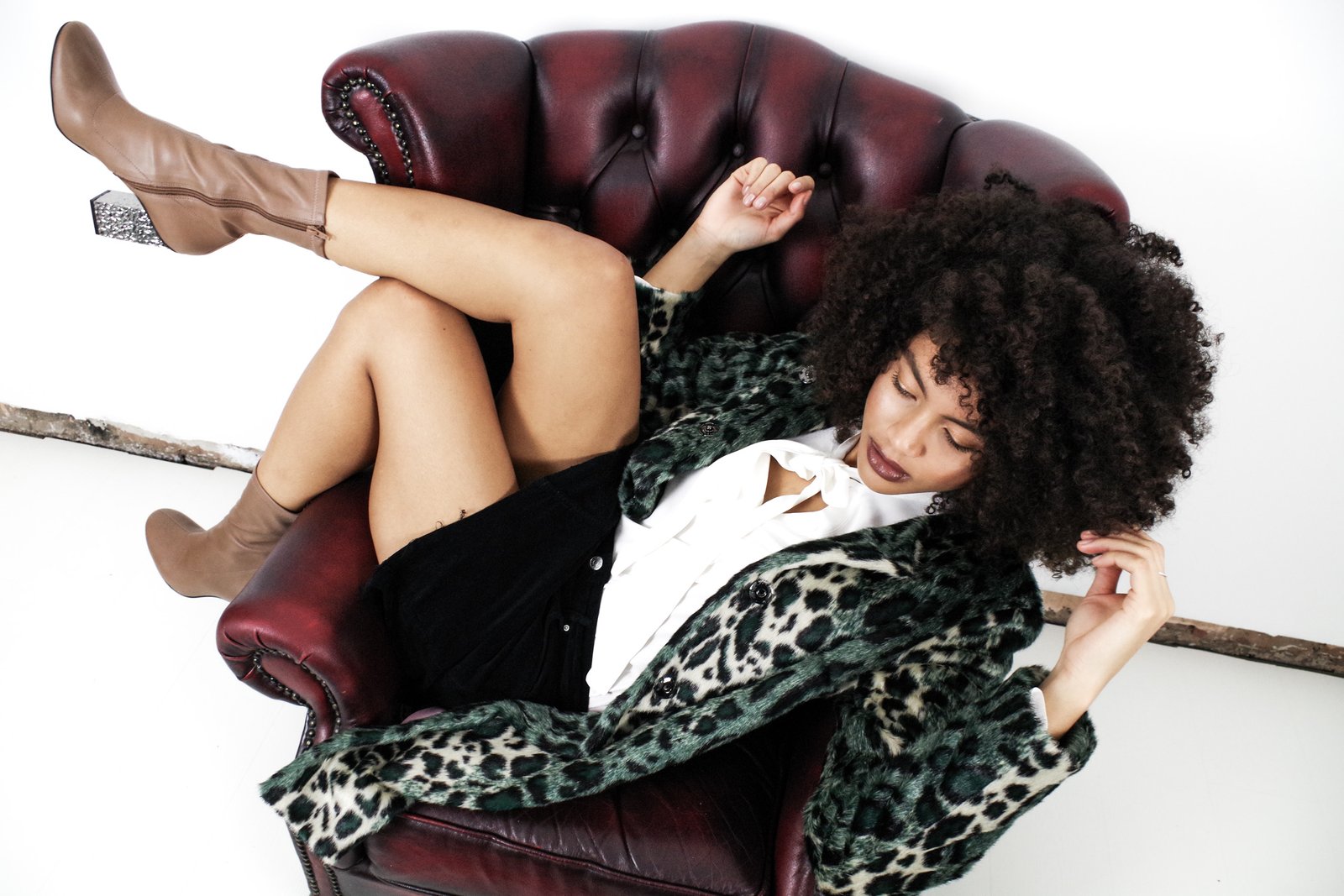 I left my personal shopping appointment feeling my shopping trip had been a success. It's not often I go into a store and am able to find a full outfit I love all in one place. The best part about the Topshop Personal Shopping is that it's completely complimentary! So if you're in need of a wardrobe revamp or just a quick fashion fix, it's the perfect place to go to get style advice and help you shop with ease. I'd definitely recommend it and it's available in selected flagship stores, you can book an appointment here and if you're planning to book in Manchester I definitely recommend Hannah Twist who was my personal shopper on the day.
Also, if you are Manchester based, then you should check out the Get Party Ready weekend, which is taking place on the 17th and 18th December in Manchester Arndale's Topshop store. Customers who spend £40 in store that weekend will be eligible to receive a complimentary express gel manicure, mini party makeover! Th
Samio x

This post was sponsored by Topshop, however this does not affect my opinions – check out my disclaimer for further information.