Welcome Back
It's been well over a month since I last shared an outfit post here on my blog and whilst things have been pretty quite over here lately, behind the scenes things have been quite the opposite. After a bit of a lull I feel I'm finally back in my creative zone.
Whilst I haven't been very active here, if you're subscribed to my YouTube channel you'll see I've been sticking to my schedule over there at least. I've really gotten back into it lately and I'm continuing to feel inspired to keep making new and creative content. As well as working on my own stuff I've also been busy creating content for some really cool brands and it's been so much fun to take on new challenges as work takes me down new and exciting routes. Along with that, modelling work, birthday celebrations, events and continued house renovations I've been keeping pretty busy…But, I don't plan on neglecting my blog for too much longer (she says for the 100th time). If you're familiar with my space over here, you'll notice it's had a little bit of a revamp and long overdue too. I couldn't spend all that time doing up our house and not give my little blog some T.L.C too…
So here it is. The new and improved samio.co.uk – I hope you like it! I could waffle on about all the things you can expect to come from me over here in the new year but I expect much of the same and more…and hopefully I'll get back to being a little more consistent too!
Onto The Outfit Post

Anyway, enough with the rambling life updates. You'll see I've traded in my well loved and used Whistles tote bag with a little black All Saints number. I've had it for around two months now and I have to say that I love it. It's my new everyday bag, so expect to be seeing this one alongside lots more outfits to come.
The jeans are new, sort of. Yep, you may have spotted I've gone for a pair of Farleigh jeans AGAIN, this time in a lighter stonewash. Now I have three different (the same) pairs of jeans that I can wear on repeat. I do tend to live in my Fairleigh slim fit mom jeans as you may already know.
And the shoes…I featured these in an Autumn Asos haul over on my YouTube, as I was updating my wardrobe for autumn with a few much needed essentials. These boots made it onto the keep pile and you guessed it, I've been wearing them a lot. They are also really comfortable to walk around in.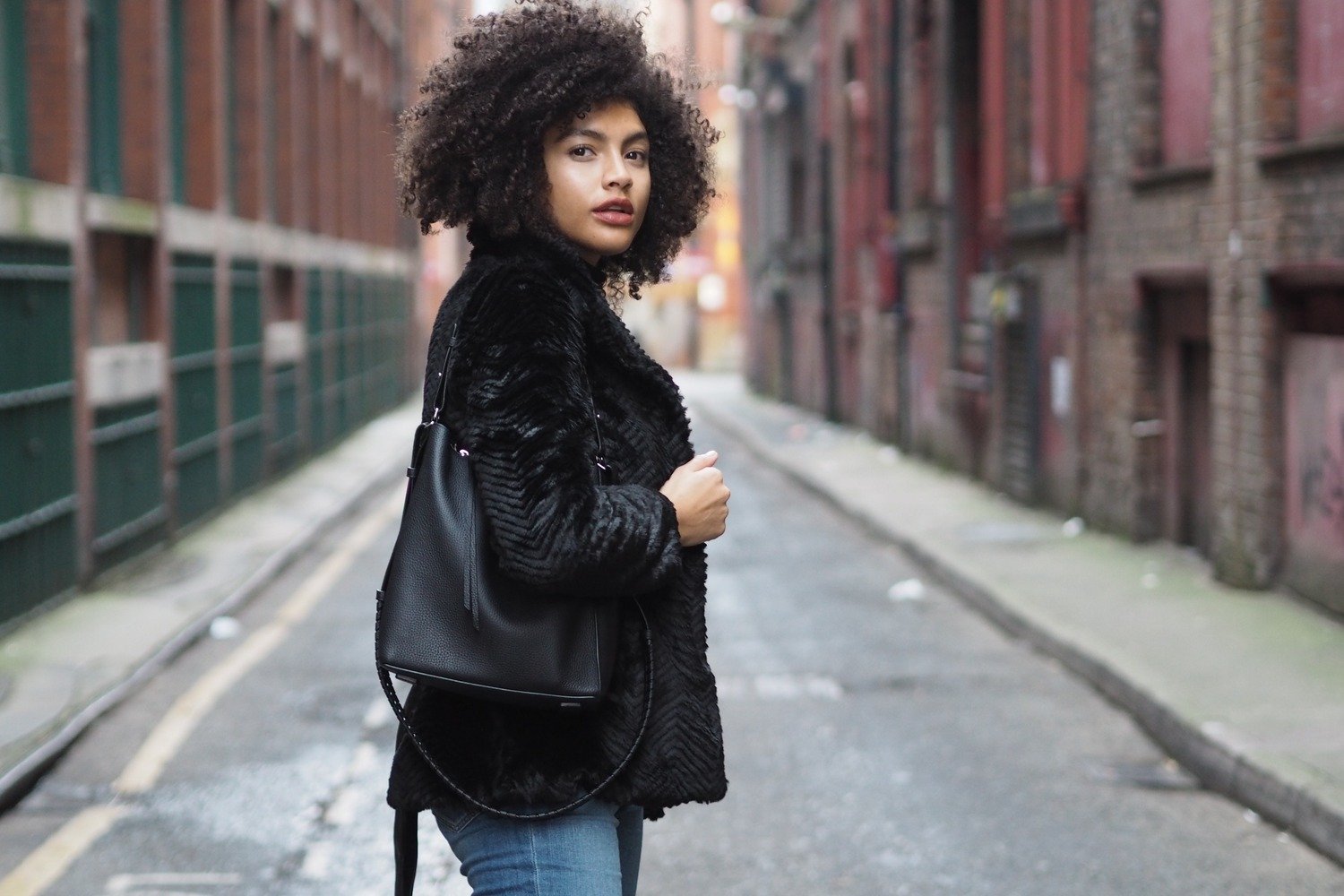 That's all for now. I hope you enjoyed this somewhat rambling life update/outfit post and don't forget to check back again soon. I plan not to leave it so long next time!
Samio x