I've never really previously understood Eyelash primers. I've tried a few out in my time but always found I got bored and would go back to using mascara on its own.
The Estée Lauder Little Black Primer is somewhat different to the previous eyelash primers I've tried, due to the fact that it's black (as opposed to white or clear) and that on appearance, this one looks very much like an actual mascara to me. What I've discovered from simply trying out the primer, is that its formula is significantly more light weight and thinner than that of a mascara and so it separates the lashes and ever so slightly lengthens them without making them thicker or giving the appearance that a mascara has been applied.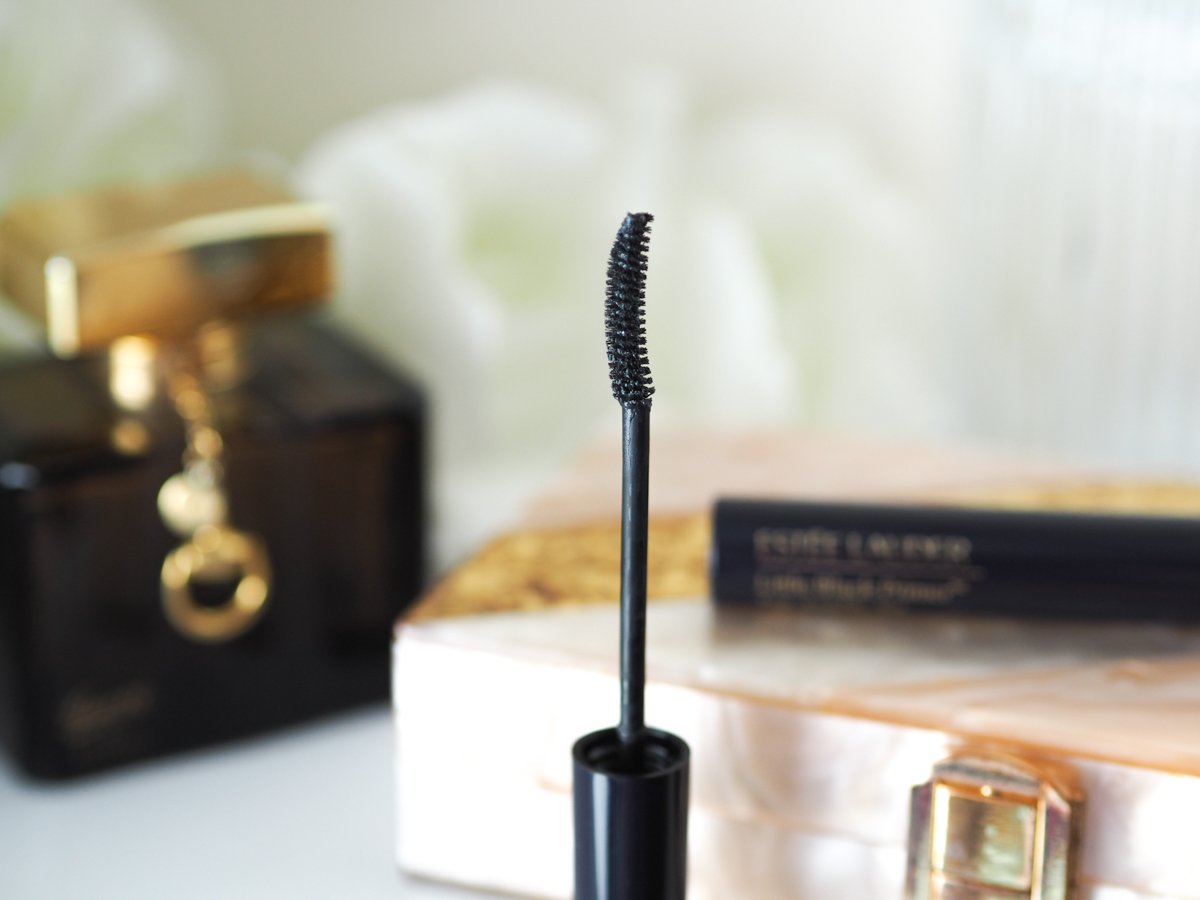 This eyelash primer can be used in one of three ways; Alone 'to tint them silky black and natural', as a primer before mascara to add extra length, or after your mascara 'to set, with a water resistant finish'. I personally prefer to use it in ways one and two (and am actually yet to try it on top of mascara).
Depending what you want out of this primer will depend on how well it works for you. If you have naturally 'good' lashes that you maybe wish to tint, then it actually does work well on bare lashes as a way to colour them black without looking like you have mascara on. It's perfect for those no makeup days and if you want to set your lashes after curling them without applying mascara, then this product will do the trick.
In terms of using this product as a primer, I'm actually quite impressed with the results. It certainly has the best results I have seen from using an eyelash primer, and it really does help to lengthen my lashes along with applying my mascara.

Below, the first image shows me wearing the Estée Lauder Little Black Primer and the second image shows me wearing it under my W3ll People Mascara.
I'm rather impressed with the results from using the Estée Lauder Little Black Primer to prime my lashes as I think the results are significantly noticeable, compared to when I don't prime them. I love how I'm able to use this primer to lengthen my lashes to make them a lot longer without making them look thick and clumpy. I don't use this eyelash primer everyday, but for when I want more noticeable, super long lashes then this is the product I now reach for to help me achieve those results.
Have you tried out the Little Black Primer?
You can shop the Estée Lauder Little Black Primer here.
Some of the items may have been sent to me for review purposes, however this does not affect my opinions – check out my disclaimer for further information.