When it comes to lip shades, a girl can never have too many reds right? No, I didn't think so and so my latest addition to my collection is this Loud Mouth Liquid Lip Colour in shade Dive from Barry M. It's been a while since I bought anything from Barry M but as soon as I saw these intriguing liquid lip colours I knew I had to give one a go.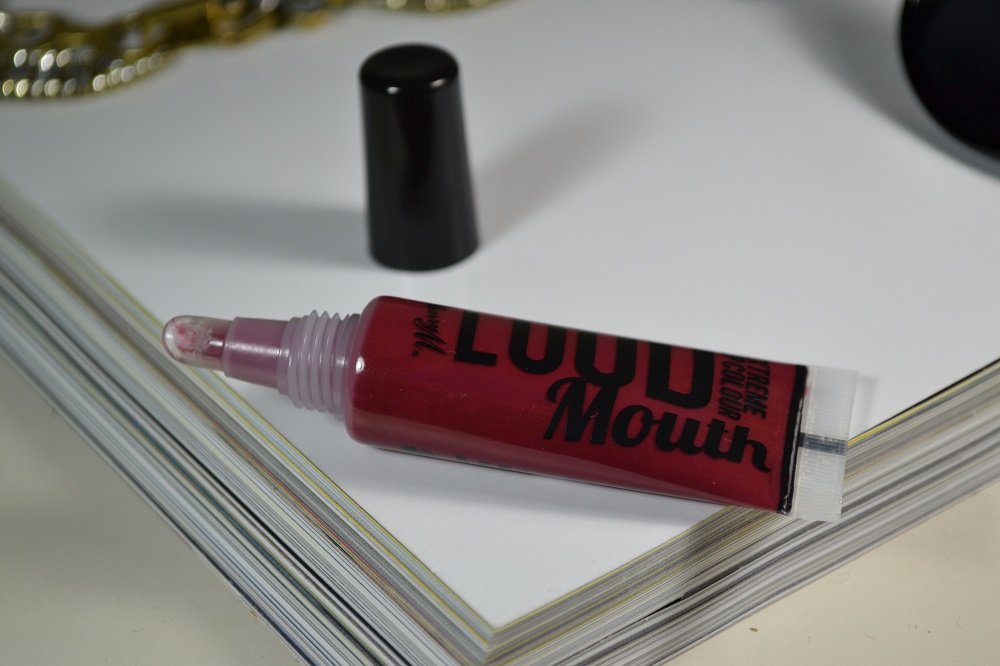 As you can see, this lip colour is a vibrant deep red and the colour comes out as intense as it looks in the tube. It's very glossy and more slippery as opposed to sticky on the lips. It glides onto the lips easily but you do have to be careful when it comes to perfecting the lip line and I suggest applying a lip liner first.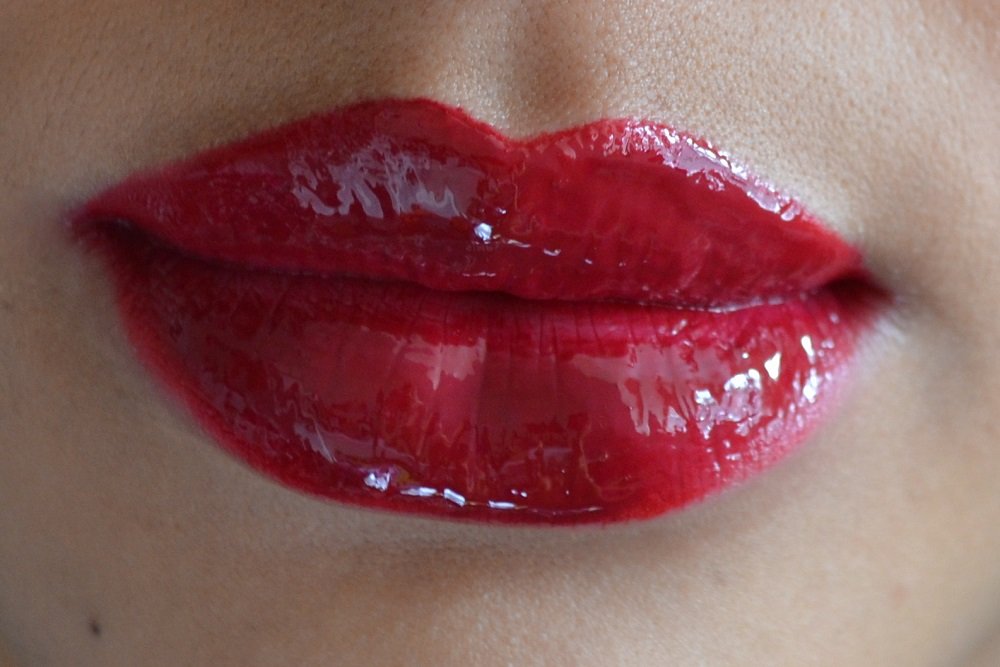 I think the colour looks great on and I love the intense shine. However, this isn't a lip colour you can apply once and leave on for the rest of the day. Oh no, this stuff is high maintenance. I wore it recently on a night out and after merrily and obliviously dancing away for some time, I finally went to the ladies and immediately spotted my lips in the mirror and the major lip line bleed, which did not look attractive! So be warned, if you're going to brave it with this bold red, regular liner top ups are required when you're wearing this one. It certainly is not smudge proof, so I would not suggest wearing it when you're going for food, less it might end up looking like you've actually chewed your beef burger straight from the carcass, just a heads up.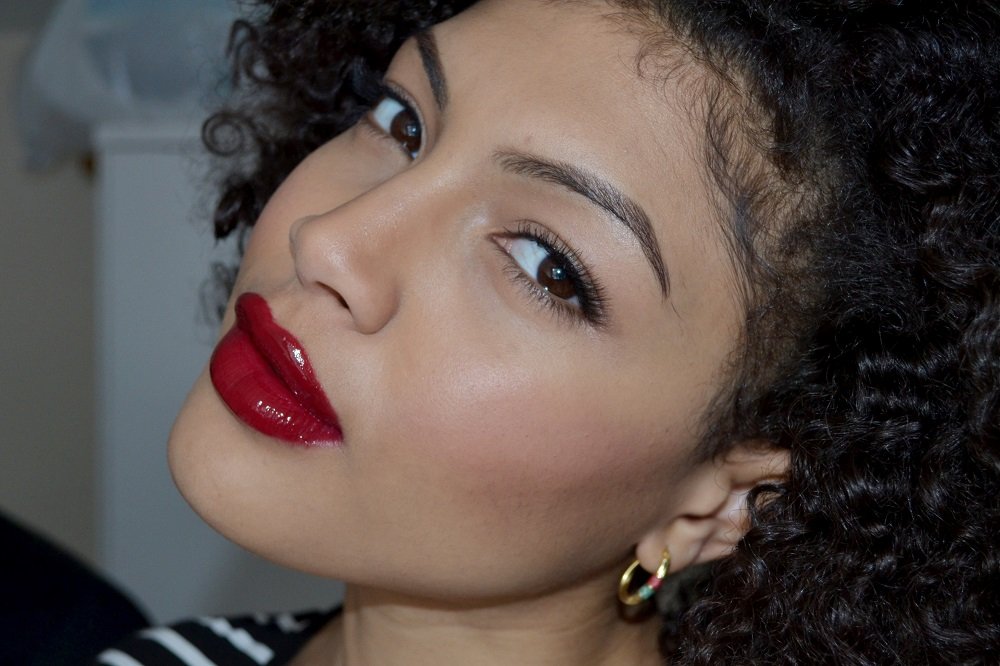 Samio x