Today I've gone for a glowing look as I try out a few makeup products from B. At Superdrug.
B. Contour Kit in Medium
I'm pretty impressed with this contour kit. I have the shade medium which seems to suit my skin tone perfectly. I wasn't sure about the highlight side at first but after giving it ago I actually love how fresh and dewy it makes my skin look. This is perfect for adding a really natural looking, everyday highlight without any glitter or too much shimmer.
B. Sculpted Blush Highlight Stick in Dark
This blush and highlight stick comes in a handy little size that is ideal for carrying around in your handbag.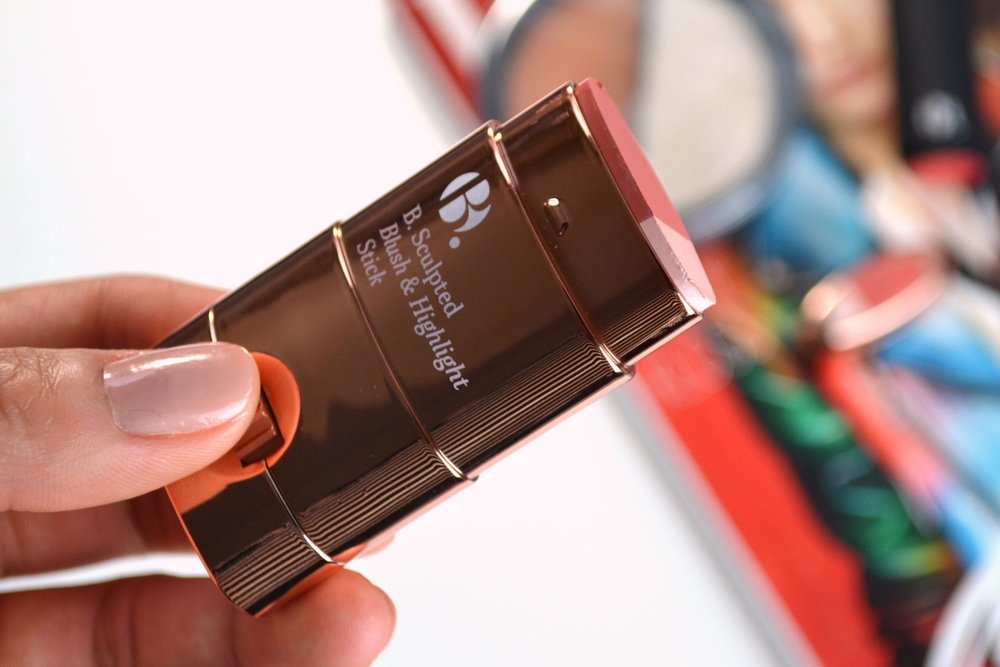 As you can see from the swatch on my hand, the pigment of both the highlight and the blush is quite strong but I found that they do blend on the skin quite easily. I applied the blush to the apple of my cheeks using my fingers and added to my highlight with the highlight side of the stick. This highlighter is a lot stronger than the one in the contour kit so it's great for adding that extra glow when you want to go all out.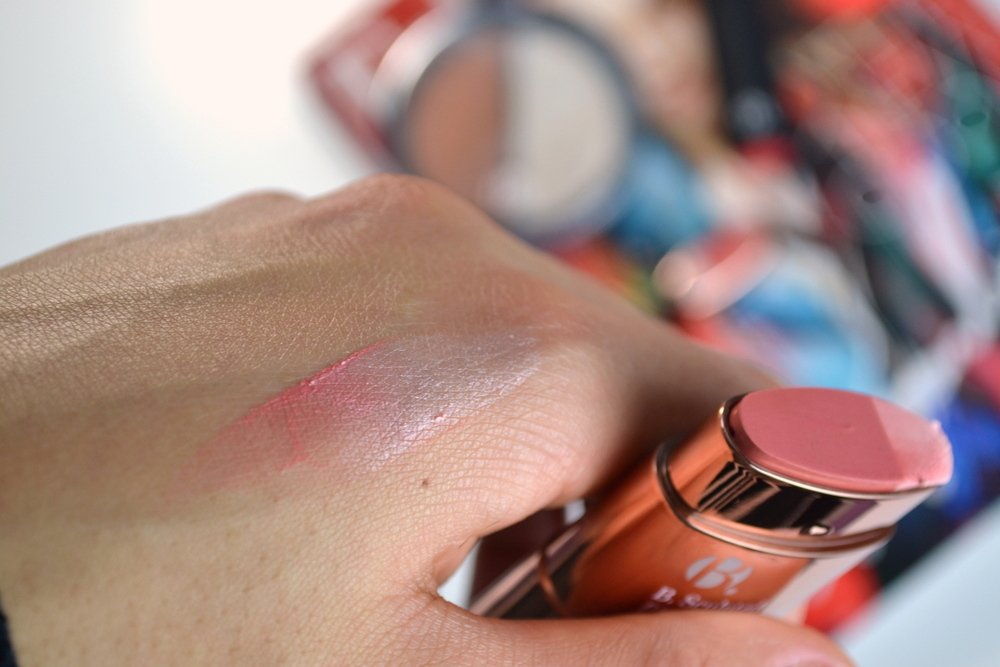 B. Rich Intense Colour Lipstick
Last but not least is the lipstick and I'm tying out shade Suki which is a vibrant red. First impressions and I am loving this this lipstick. It's a matte lipstick, yet it doesn't feel drying on the lips. The colour comes out bold and so far I've had it on for a few hours and it still feels moisture rich. So far, so good.
The completed look…
I'm pretty pleased with these B. Products. I'd be keen to try out more of their makeup now after trying out these. I think these three products will be perfect for keeping in my handbag when I'm on the go, incase I quickly need to top up/glam up my makeup.
Have you tried the B. Makeup range?
Samio x
Some of the items may have been sent to me for review purposes, however this does not affect my opinions – check out my disclaimer for further information.