My obsession with skincare is forever growing and therefore my want to try new products seems to be never ending. Although I have some of my regular go to face products, I'm always keen to discover more and one product I've been trying out recently is Astalift Brightening Serum .
The Astalift packaging is quite simple; it comes boxed and both the product and the box have a pearlescent sheen that catch your eye as it hits the light but other than that it's rather modest. I'd say it's a lot less 'showy off' than most products and doesn't boast a load of product claims on the front of the bottle. In a way, I think that this made me more intrigued by the Astalift serum – that and the fact that it's created by Fujifilm.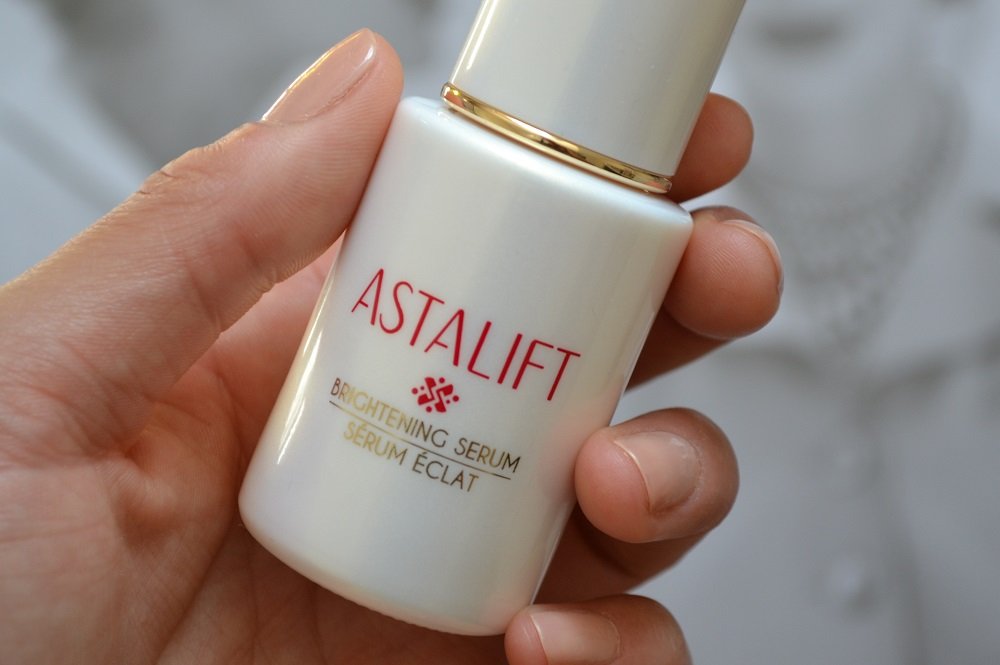 On the back of the box it says that the Astalift Brightening Serum 'restores firmness and radiance' and 'reduces the appearance of dark sports and evens out skin tone' and it instructs to apply to the face morning and night before face cream… When pumped, the serum comes out as an orange translucent liquid. When applied to the face, one pump is enough and it spreads easily onto the face and neck before quickly drying.
After only a few days of using the Astalift serum morning and night, I had already started to notice a difference. I feel that this product has visibly helped to even my completion, stop it from looking sallow and given my skin a more radiant look.
I've been really pleased with the Astalift serum since introducing it into my skincare regime as I have noticed the positive effects it has had on my skin. It is slightly pricey but I'd say that if you're looking to invest in a good facial serum (especially if you have older skin or pigmentation/blemishes) and fancy treating yourself, then this is a good one to go for.
Have you tried any of the Astalift skincare products? If so, what did you think? I'd be keen to try more.
Samio x
Shop Astalift Brightening Serum here.
Some of the items may have been sent to me for review purposes, however this does not affect my opinions – check out my disclaimer for further information.