I thought I'd catch up with my sporadic blogging with an update post of what I've been upto…
Last week I arrived home after a busy 10 days away, shooting in Spain for Fruit Of The Loom. There were a crew of 13 of us in total, including four models, all of whom were lovely to work with. We stayed in Sotogrande for the first part of the shoot and then in Marbella for the second, each day shooting in a different location. Although it was early starts and long days, it was so nice to be shooting in warm weather in so many beautiful locations. It was fun working with such a great team and we had so many laughs together.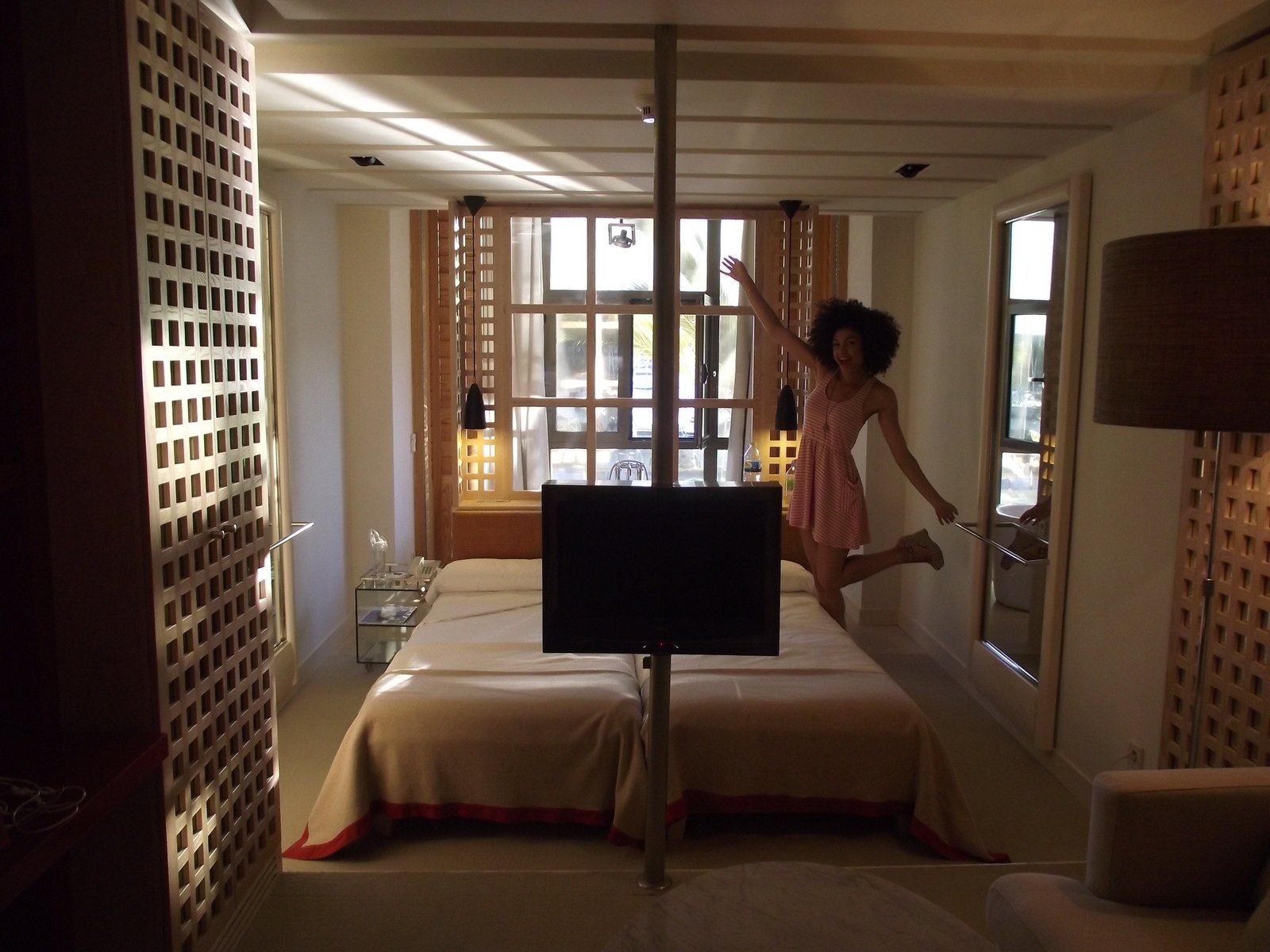 -Gorgeous hotel room in Sotogrande.
-Shooting on the beach.



-Stunning Old Town Marbella.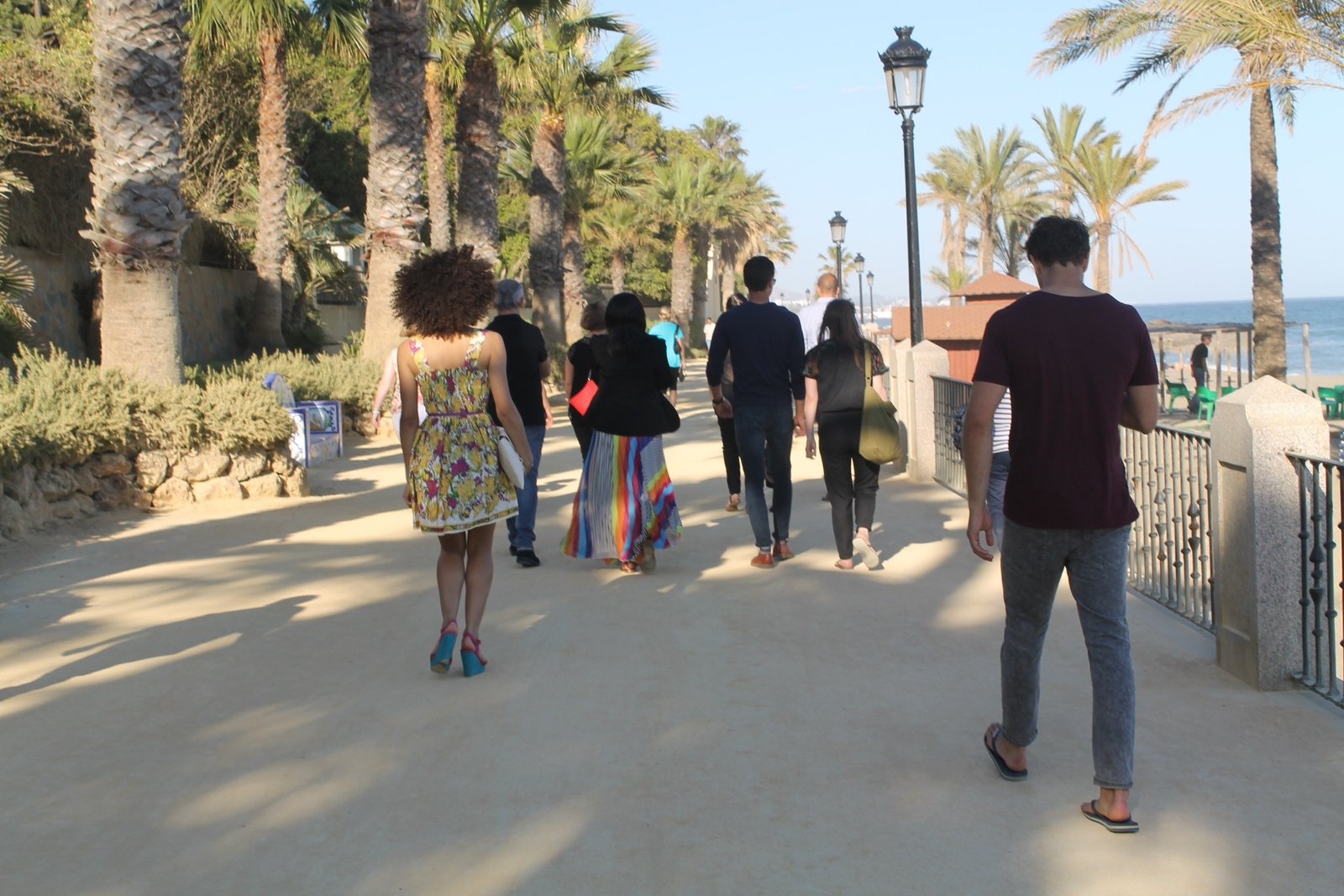 -Walking along the strip on the way to a restaurant.
-The healthiest thing I ate on the trip.

-That's a wrap. After finishing the final part of the shoot, tapas and sangria time.
After arriving back in England, there was no time for rest as I had to begin my pre-Birthday celebrations. I was off out for food with the boyfriend the evening I arrived back and then the next day, on the Thursday, I was out with Laura for some pre-birthday partying.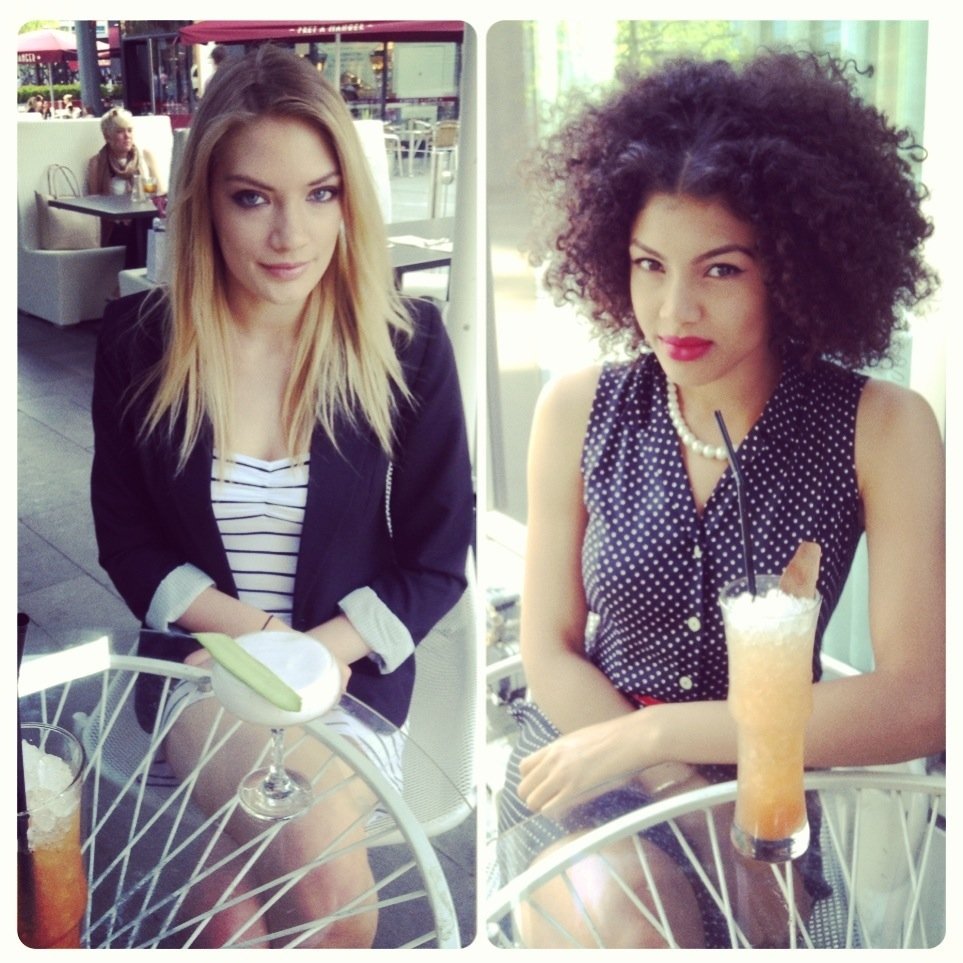 -Lunch and cocktails with Laura.
-Ready for some pre-Birthday partying.
By the Friday I felt zonked, I did however manage a full day of shopping followed by an afternoon of lunch and drinks with the Mother. That evening I was ready for some much needed beauty sleep but not before a takeout Indian to finish the day of course.
-Enjoying a late lunch and wine at Rosso.
On Saturday I was up unnaturally early considering the lack of sleep but I was ready to seize the day. The sun was shining again, so Damien and I went for a long drive.

The evening plans changed somewhat, as the hotel Damien had booked managed to book us in for the wrong weekend, so a last minute night out was planned instead. We met up with my Dear friend The Beckler and partied the night/morning away. It was a great way to bring in my Birthday, dancing like crazy and sipping on one too many cocktails, needless to say I spent a good part of the Sunday hungover.
-I had such a good night with these two, a great way to bring in my Birthday.
On the Sunday, after finally getting in and managing to grab a few hours sleep, I awoke groggily to my Birthday. Luckily the sun had managed to keep shining for the whole of my Birthday weekend so that evening we enjoyed a gorgeous BBQ which was a great end to the celebrations.
Samio x