It's funny how some of the best things in life can come from taking a leap, diving into the unknown and doing something that ultimately scares the crap out of you. I've had my fair share of these moments in my life and I'm pretty sure there'll be many more to come but for today's post I've whittled it down to a few…
That First Date That Turned Out To Be The One
I still remember walking up to Damien's car when he came to pick me up on our first date. The reflection on the windscreen obstructed my view and oh my was I nervous – would I still fancy the guy I was about to get into the car with? Having only met the evening before on a night out, I'd be lying if I said I hadn't been more than a bit tipsy that evening. Sure I'd fancied him then but did my drinking goggles elude me? I had no way to be sure, this was before the days of easily accessible social media profiles, no prior stalking had been done. I didn't really know much about him and so of course my mind raced a little…what would we talk about? Would we have stuff in common? Would we enjoy each other's company? Would we still fancy each other? Would there be a spark?
I got into the car and it was instantly clarified that yes, I definitely did fancy him and once we got chatting I found we did have things to talk about and that yes, there was a spark. Now don't worry, I'm not about to make you do a mini sick and tell you that it was love at second (sober) sight and that we lived happily ever after…but we did pretty much hit it off right away. Once we started dating, that was more or less it and then the rest (as they say) was history. So don't worry, I won't bore you with the full soppy love story today but that's how things started and how basically something that initially had me shit scared, turned out to be one of the best decisions of my life and I'm so glad I went on that first date (n'aaaaawww). Okay enough of that.
Boots – Asos (similar here) | Skirt – Topshop (similar here) | Jumper – Asos (similar here) | Coat – Mint Velvet (similar here) | Bag – All Saints
Going To Live In Barcelona For A Month
'Wait, what!? How is getting to spend a month in one of the coolest European cities, scary?' I hear you say…Well, let me divulge…I remember being on a modelling job in Majorca when I got an email from my agency manager saying that an agency in Barcelona was interested in me and if I'd like to go over and model there for the summer, once I returned from my shoot in Majorca.
I'd been to Barcelona before, so I already knew I loved the city, however I'd be lying if I said going there for an indefinite amount of time and living in a model apartment with people I'd never met, didn't leave me feeling a little aprehensive. I love to travel but I also like my home comforts and some of the stories I'd heard about model apartments in the past had been a little more than off putting. I also thought about missing Damien but luckily we've never been the type of couple who need to be attached at the hip 24/7 (and I always think it's important to also do your own thing, even when in a relationship). In the end I decided to just go for it, because if you don't try something, you never know right?
It turned out to be one of the best times of my life. Initially I was going for two weeks but as I started to get optioned for jobs, my stay extended. I'm not going to lie, on my first day I thought I'd made the wrong decision and this was the real moment of 'fear' for me. Attempting to navigate the city whilst trying to make it to a load of castings, whilst also being put in a room with a girl who couldn't speak English, all on the first day, was a little overwhelming. But quickly after, myself and the girls in my apartment all settled in together. My room mate and I soon learnt to communicate in our own way and she was actually the best roomie I could of asked for, not only that but the girls we shared the flat with were great too.
It was so much fun getting to know and spending time with people from different parts of the world with completely different backgrounds to my own and we quickly developed friendships that made it feel like we'd been friends for years. I also got booked on two really fun commercials whilst I was there, one of which took me to Madrid to shoot. So all round it was a pretty incredible experience, it took me out of my comfort zone, I had so much fun and I made some great friendships in the process.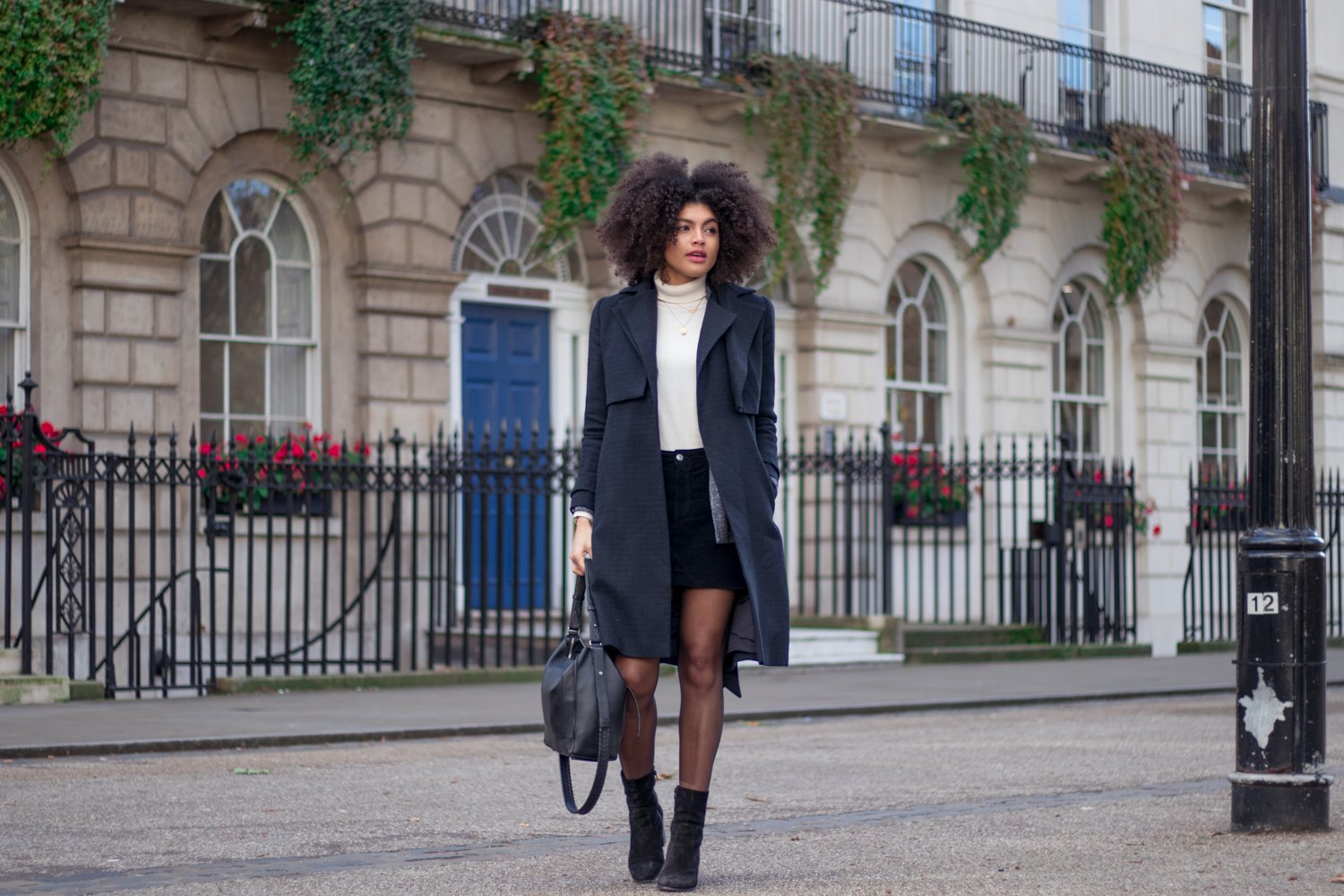 Buying A House
I've always enjoyed my freedom and for a long time I saw buying a house as something that epitomised the opposite to that. I enjoy to travel, I enjoy going out (quite a lot) and I enjoy being able to do as I please to put it quite simply. In my head buying a house threatened to put an end to all of that because it just sounded so…grown up!
I hadn't ever imagined buying a house in my early 20's and I'll be honest, it was Damien's idea before it was mine. Initially to me the idea was scary, it was adulating on a whole other level and I was just about getting my head around how to do my tax returns (seriously that is the biggest bane of my adult life).
It wasn't until the apartment we were going to rent fell through (due to the landlord deciding to sell it instead), that I started to think about things differently. Although we continued to look for somewhere else to rent, the seed had already been planted and the idea of owning our own place had began to grow in my mind. Suddenly something that had initially scared me, quickly became something that filled me with excitement, not only that but it started to make far more sense too.
Don't get me wrong, buying a house isn't easy. Finding a house in the location you want, within your budget is a hard enough task alone, and then we decided to add to that stress by buying a house that needed completely refurbishing (biggest project of our lives). But I honestly couldn't be happier with our decision. It's certainly not stopped us living life and I travel more now than I ever did before, so if my past self could have seen into the future it would have definitely made her change her mind sooner.
So that's it, that's just a little bit of insight into a few moments in my life that scared me but then turned out to be things I'm really glad I did. On reflection, I realise that many of these moments have shaped my relationships, who I am and where I am today. Further still, I've come to realise that what's actually scarier than when I took on these experiences in the first place, is the thought of what things would be like now if I'd never had them at all…
What's something that initially scared you but in the end you were really glad you did?
Samio x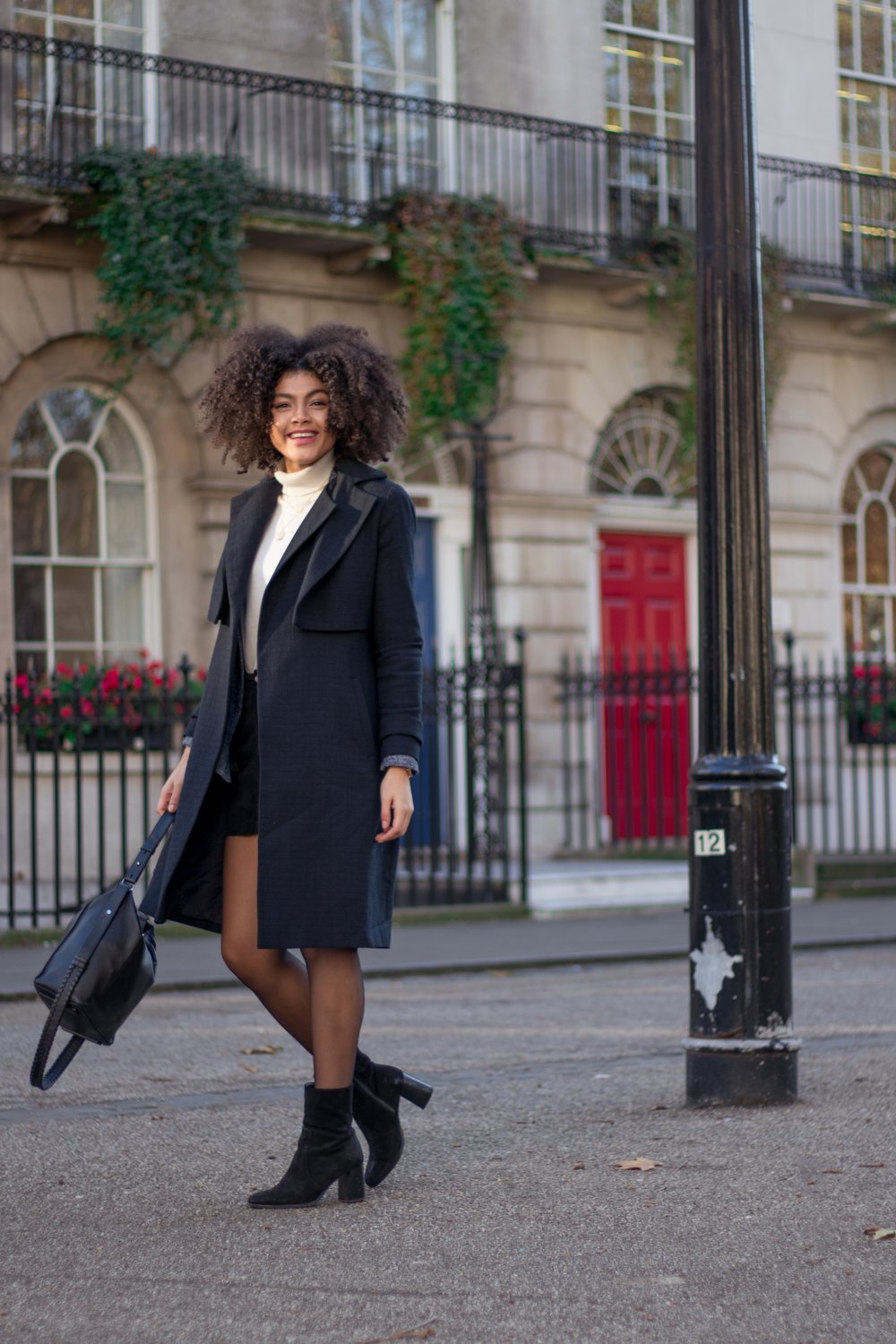 Shop The Look