I think I need another month of not eating meat as since going back to my carnivorous ways, I've not stopped eating burgers. With so many great burger joints in Manchester though, it's often rather hard to resist. On Friday I met up with the boyfriend after work and after going for a few drinks around The Northern Quarter, we ended up in Solita for a meal.
It was my first time at Solita, so I wanted to try as much as I could by getting starters and mains (any excuse). To start we went for the Buffalo Wings and the Deep Fried Mac 'n' Cheese Balls to share. The wings of course were splendid and the Mac 'n' Cheese Balls were delicious, I only wished there were more of them.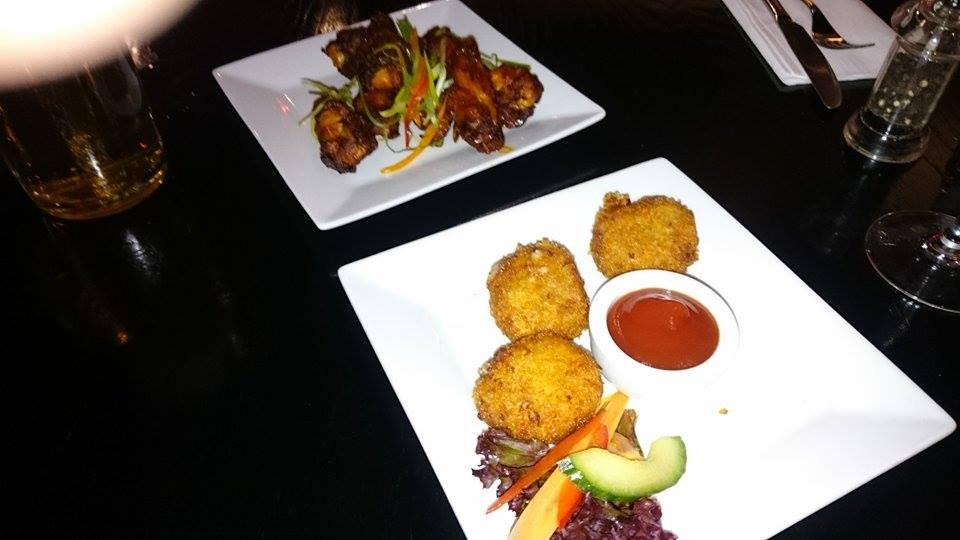 For the main, Damien went for the Catalan burger; Consisting of grilled chorizo, roasted red peppers, pepperjack cheese, roasted tomato aioli, nicely presented with a padron pepper skewer. I went for the Manc-Hattan burger; Consisting of pastrami, melted Lancashire cheese, fried black pudding, Lancashire sauce and Coney Island mustard. Both were served with skinny fries and we went halfs on our burgers (because I really wanted to try Damien's Cajun burger). I loved both burgers but my favourite was the Manc-Hattan burger. I would rate it high up there on the burger scale in terms of creativeness and taste. We washed our meals down, with red wine for me and a beer for Damien. The staff were friendly and attentive and the food was delicious, so I'm sure I will be back again soon.
What I wore:
Coat/Jacket – Lavish Alice (Last Season)
Tank Top – Primark – In Store Now
Bracelets & Necklace – Primark – In Store Now
Earrings – Topshop
Black Skinny Jans – ASOS
Bag – Zara (old)
Shoes – Urban Outfitters (old)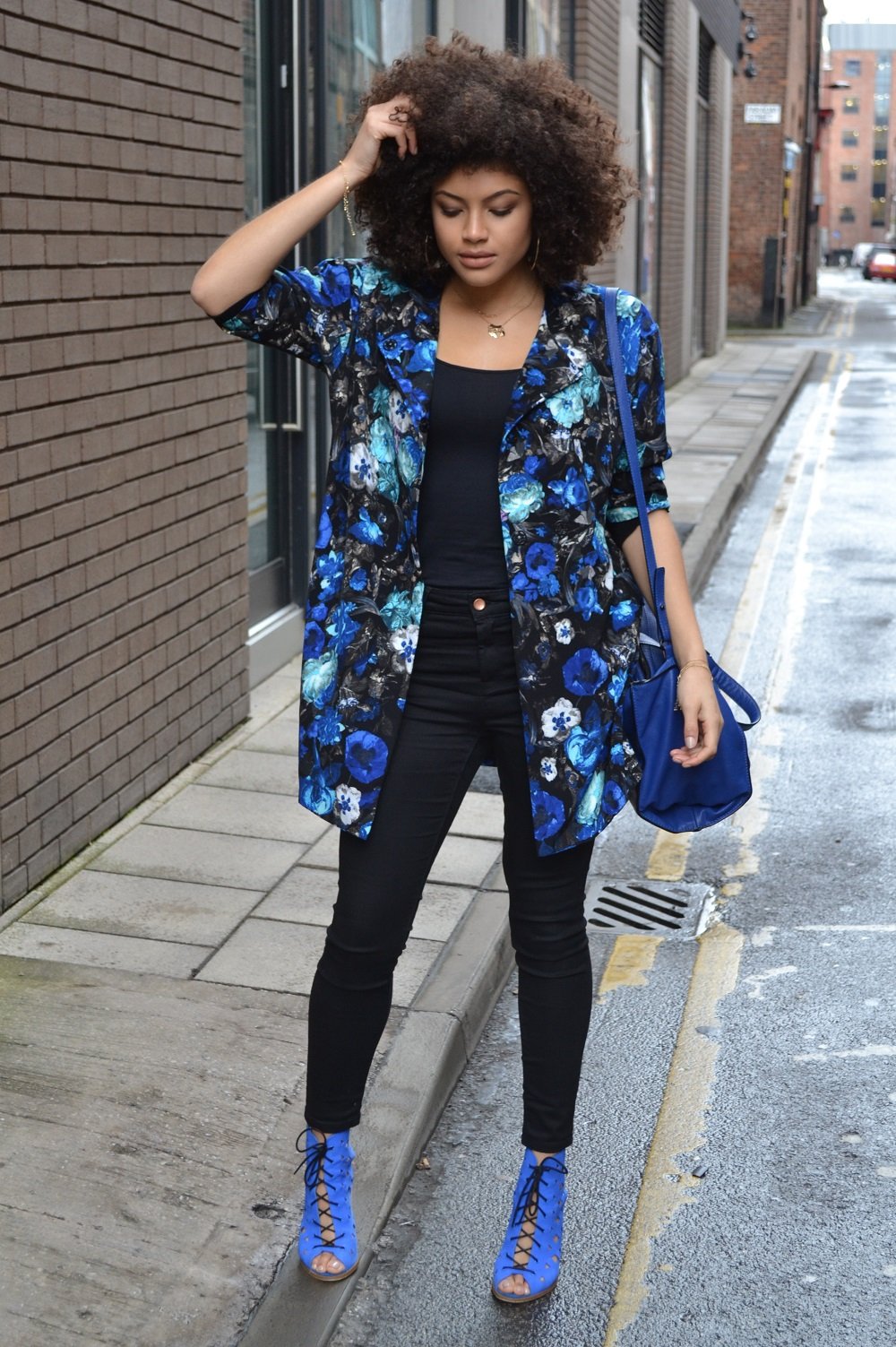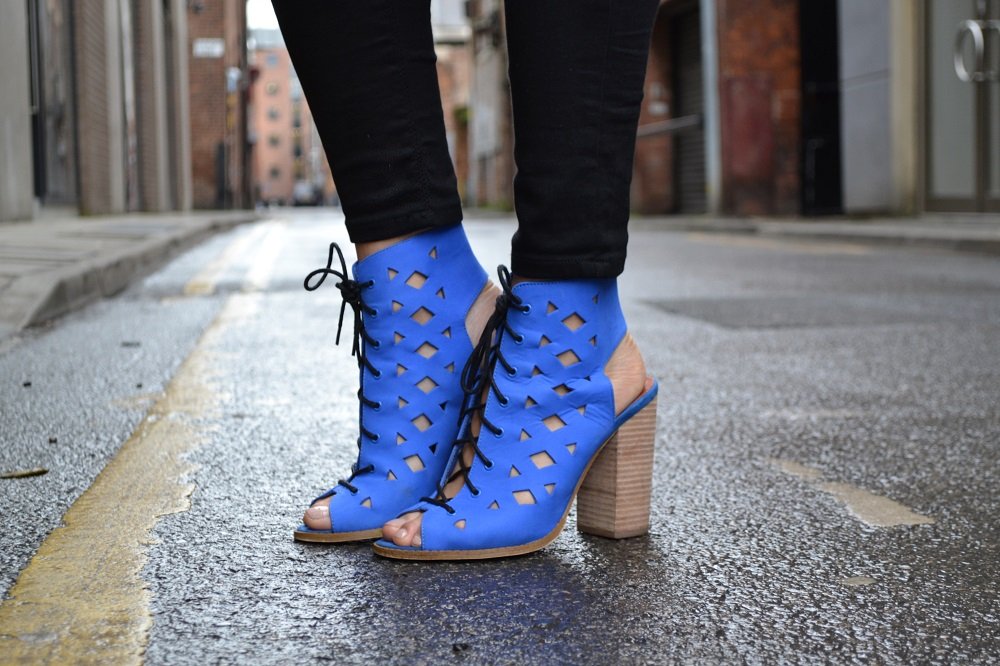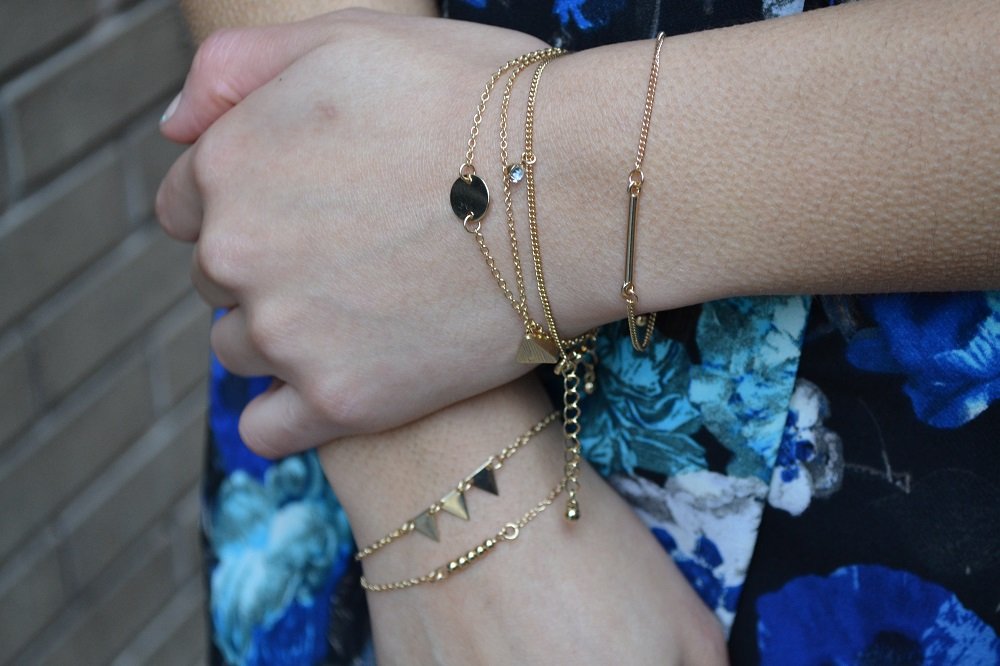 Samio x