Today's outfit made me realise I have been purchasing one too many items from H&M as of late, especially as all the items I wore today were bought on separate occasions. Recently I seem to find myself going into H&M at least once a week and never seem to come out empty handed. They must have really great subliminal advertising or something because I seem to be unable to walk past without going inside…. Everything in today's outfit was bought on sale and I hadn't planned this when I got dressed this morning, nor had I planned to be a walking advertisement for H&M. Anyway the cost of today's look came to a grand total of £19. Not bad hey, not bad.

I bought these pink skinny jeans a couple of months back. They aren't an item I'd usually go for but as soon as I saw the sale price of £4, yes £4, I had to try them on! I surprised myself and actually quite liked them. Finally today seemed the perfect day/weather to wear them.
Apologies for my creased shirt, it wasn't like this when I left the house this morning, honest!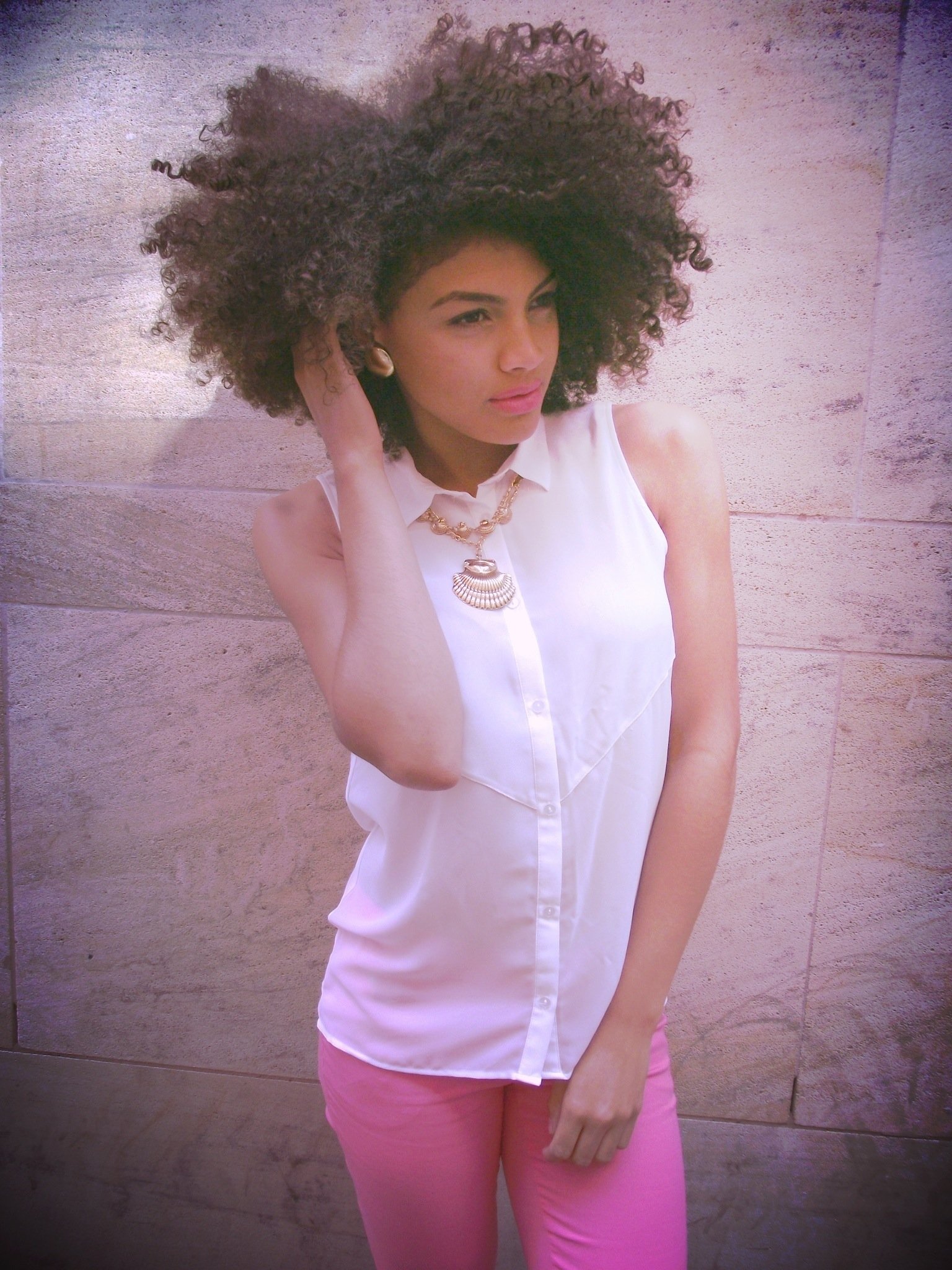 The shell necklace: it's trashy, it's gold, what more can I say, I LOVE IT!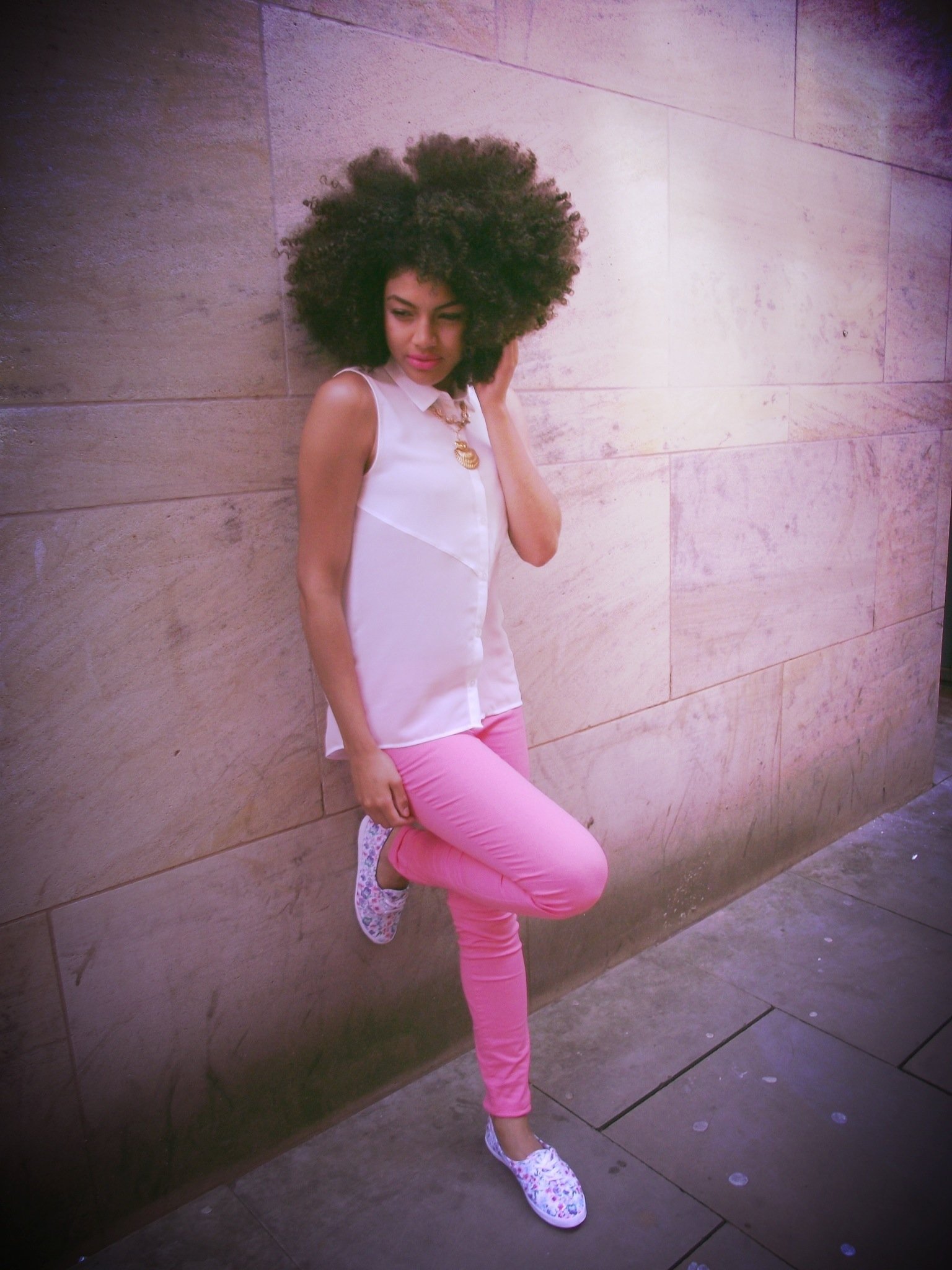 The floral pumps: I've been changing my ways lately, from skirts to jeans, heels to flats, it's like a new me! Obviously I haven't completely ditched the dressy look but I have been enjoying these more comfortable dressed down days. I like the kitsch little floral print on these pumps and I know they will come in handy plenty more over the summer.
Lunch time: I managed to not slop down my white top, definitely an achievement.
Sat outside with afternoon cake at Sugar Junction. I swapped my usual tea for a refreshing Ginger Beer.
Samio x