One of my favourite things to do when exploring a new city, is to find somewhere great to eat and when exploring abroad I always love to try out the local cuisine. Yesterday was no exception and whilst in Hamburg, visiting my fellow model friend Tara, we decided to stop at a near by café for our final meal together before I set off home.
We'd been stopping in the area of Winterhude in Hamburg and decided not to stray too far when looking for a place to lunch, so opted to keep it local. Whilst taking a short stroll we stumbled upon a cute looking café, called Café Milou and decided to venture inside.
Although Tara is pretty good with her German, we were happy to find that the staff spoke English and were super helpful with talking us through the menu.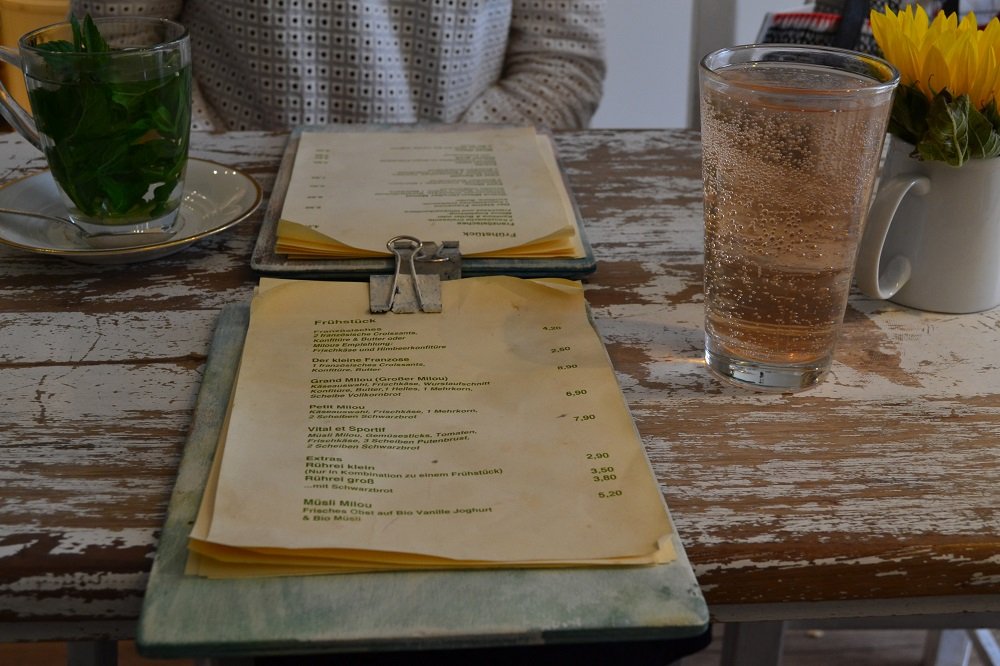 I went for the Wedding soup (apparently popular around this time in Hamburg, as it's a tradition soup eaten throughout wedding season) consisting of asparagus and meatballs and Tara opted for eggs and a quiche, as earlier that morning she'd taken part in the Hamburg half marathon, so I'm sure she was in need of the egg/protein overload.
I'd never tried the Wedding soup before and it was actually really tasty, I definitely want to try and make this one at home. I also tried Tara's rustic spinach quiche and it was so delicious. I went for a rhubarb juice with sparkling water to drink and I found it really nice and refreshing.
The biggest treat though was the chocolate cake that I had after my soup. It had a sort of brownie consistency to it and a richness that tasted amazing. I washed it down with an Americano and felt very content once finished.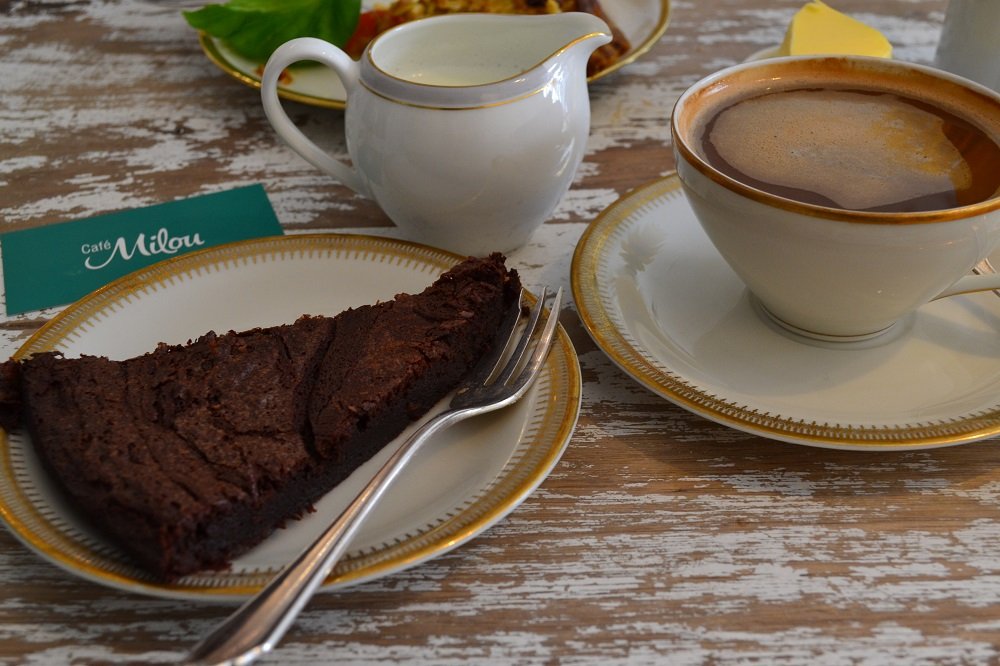 The lunch was such a great end to a fabulous trip and it's made me want to try and recreate my own home cooked spinach quiche, Wedding soup and brownie style chocolate cake to go with it! The lunch at Café Milou was truly delightful, there's nothing like great home cooking when you're away from home!
Do you like trying out the local/traditional cuisine when abroad? What are some of your favourite dishes you've tried whilst away?
Samio x
Café Milou Poelchaukamp 19, 22301 Hamburg, Germany