I recently popped into Primark to pick up some jewellery and to generally have a browse. I often find myself heading to Primark for accessories like belts and jewellery and things, as they are always so affordable there, that I find I always get a lot for my money and this time was no exception.
Although I have loads of necklaces, I currently have a thing for really delicate pieces, so I've been slowly adding some like this to my collection. I spotted the dainty initial necklaces and thought that they were so cute and they were only £1.50 each.
I decided to get the matching initial earrings set too. Although I already had some similar 'S' earrings, for the price of just £1.50 for a three pack, it was worth paying just to get the other two that I didn't have.
I knew I wanted to pick up some rings, as rings are something I'm seriously lacking in my jewellery collection. I was in luck when I spotted this super cute set of eight for just £2.50. The quirky yet feminine designs immediately caught my eye and I absolutely love them. There were a number of other designs available too but these were my favourite.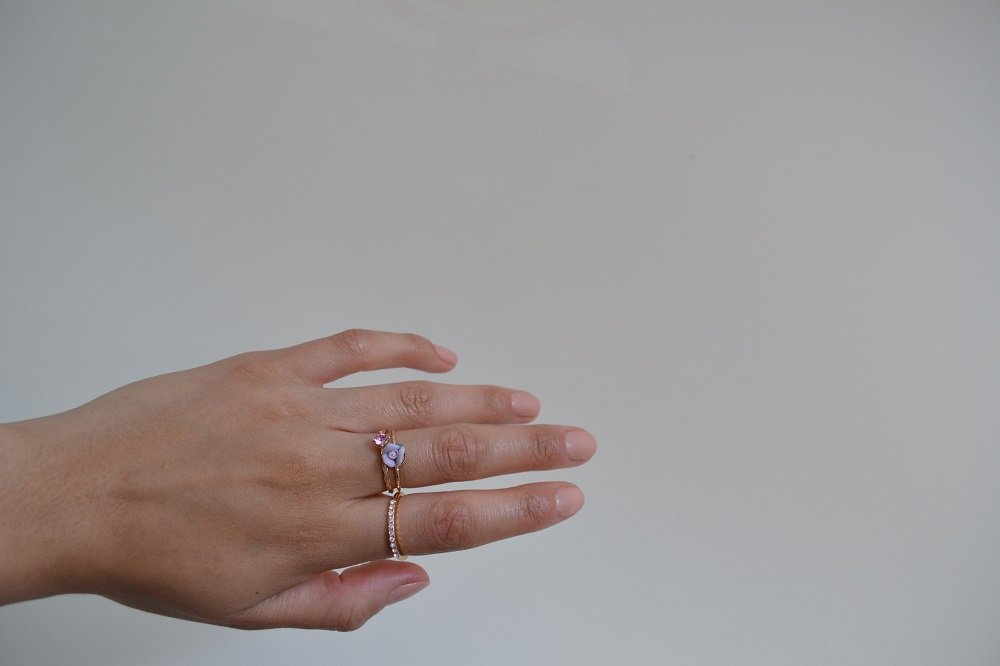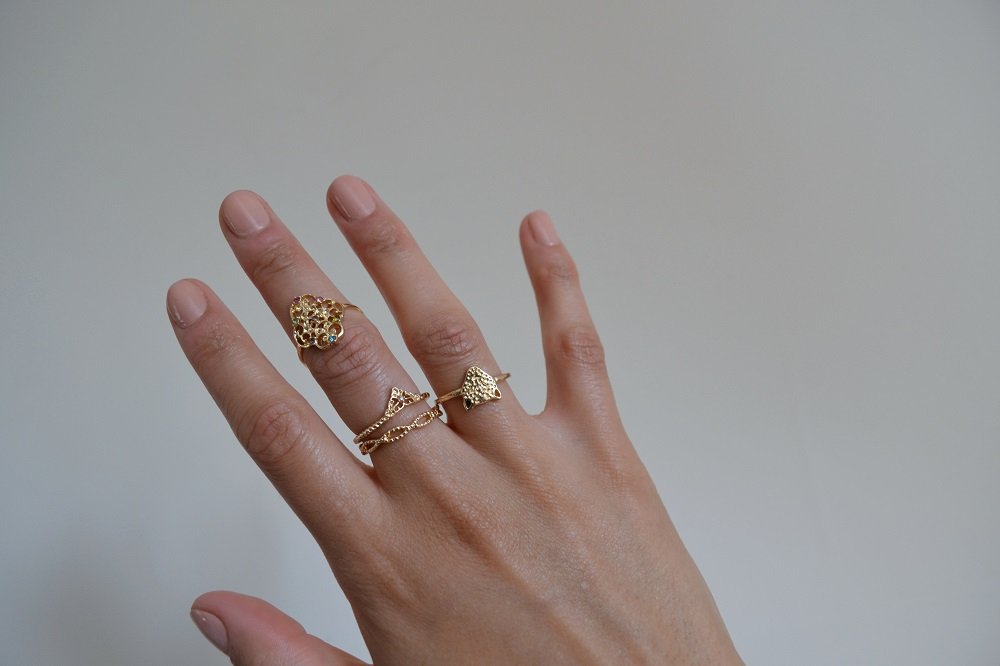 My final purchase was this gold cheetah head (I think it's a cheetah) keyring. Okay, so this one isn't technically jewellery but it was in the jewellery section and it was cute and I needed a new keyring, so I bought it (it was £1). I'm waiting until our new door gets fitted and once I have my new house keys I'll be using this.
In total I spent £6.50 on all of these items. It wasn't the biggest jewellery haul ever but for what I spent I certainly think I got a lot for my money and I love these cute little pieces.
What do you think? Have you purchased any jewellery from Primark recently?
Samio x