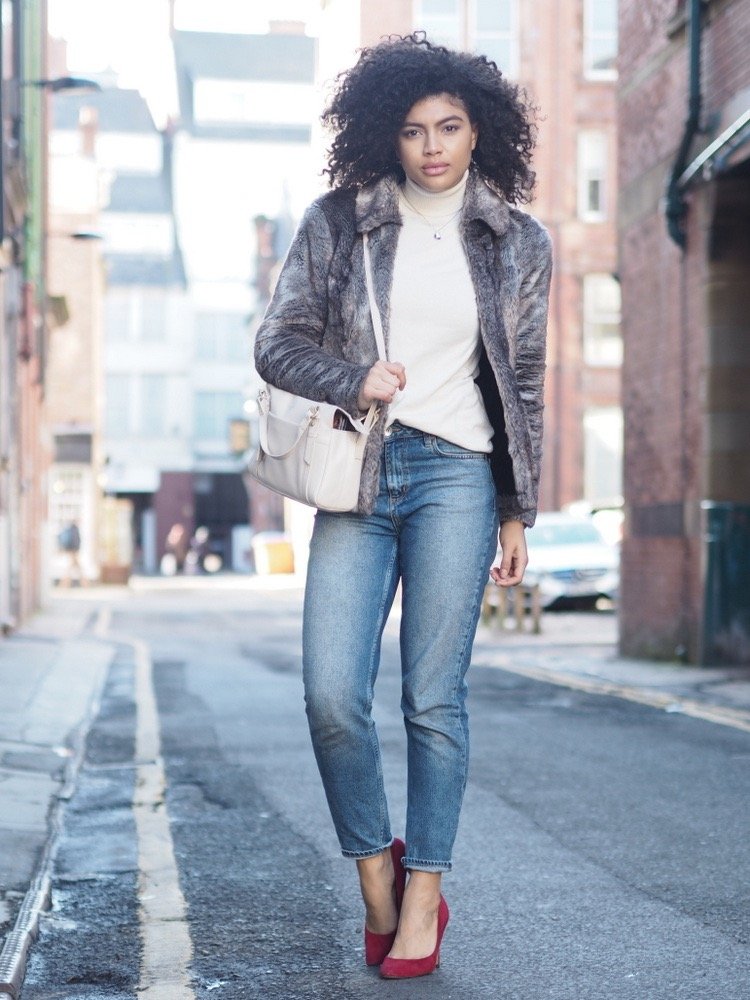 I've become what you might like to call 'an outfit repeater'. Long gone are my days of wearing a garment a limited amount of times before getting bored, as now I'm all for making the most out of each and every piece in my wardrobe by wearing them as much as possible. In order to not get bored, I've been having fun layering and mixing up garments with completely different looks each time I wear them.
If you have seen my previous blog post, you'll notice that I'm wearing pretty much the same outfit when you strip it down to the Mon jeans, roll neck and bag. By simply changing the jacket and swapping trainers for heels, the look is instantly smartened up a little.
I know it's not rocket science and mixing and matching items is what many people do everyday. Don't get me wrong, it's not something I'm new to, it's just that before, I used to constancy crave new items in my wardrobe without fully appreciating the real versatility of many of the pieces that I already owned. As more and more 'unnecessary' pieces leave my wardrobe and I'm left with less clothes to sift through, I'm actually finding myself feeling happier with the fewer items I'm left with. I'm enjoying finding new ways to create different looks without the constant need for new garments.
What I Wore – Shop This Look:
Cream Roll Neck – here
Mom Jeans – similar here
Radley bag – similar here
Aldo heels – similar here
Grey faux fur jacket – similar here
See how I like to mix & match this look in my recent video here:

Samio x