I used to be obsessed with owning lots of bags and shoes and ended up owning so many that the majority would get neglected and really I was focusing on quantity rather than quality, often acquiring pieces that wouldn't really stand the test of time. These days I much prefer to own a smaller selection of really versatile accessories that I love and are easy to regularly re-style with lots of different outfits.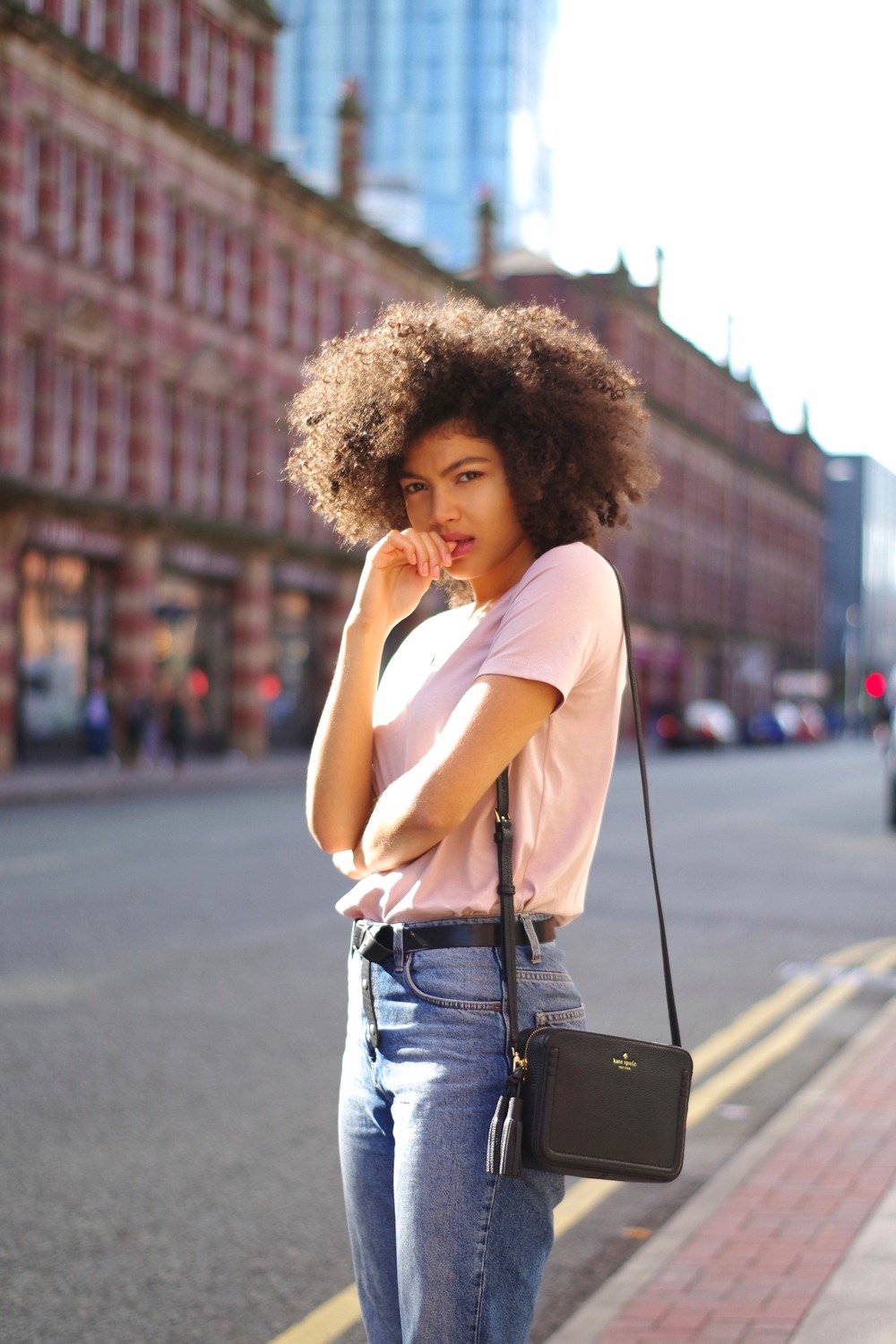 I feel the right accessories can really help to elevate an outfit and my most recent bag addition works perfectly to do just that, even with this simple jeans and t-shirt combination I wore on Sunday.
This gorgeous little Kate Spade Tassel bag is from Tessuti where they now stock Kate Spade NY in store. With its long adjustable strap it can be worn on the shoulder or across the body with ease and at just under 8 inches wide and 2.5 inches deep, it is the perfect size for fitting in all my everyday valuables and keeping them safe when out and about.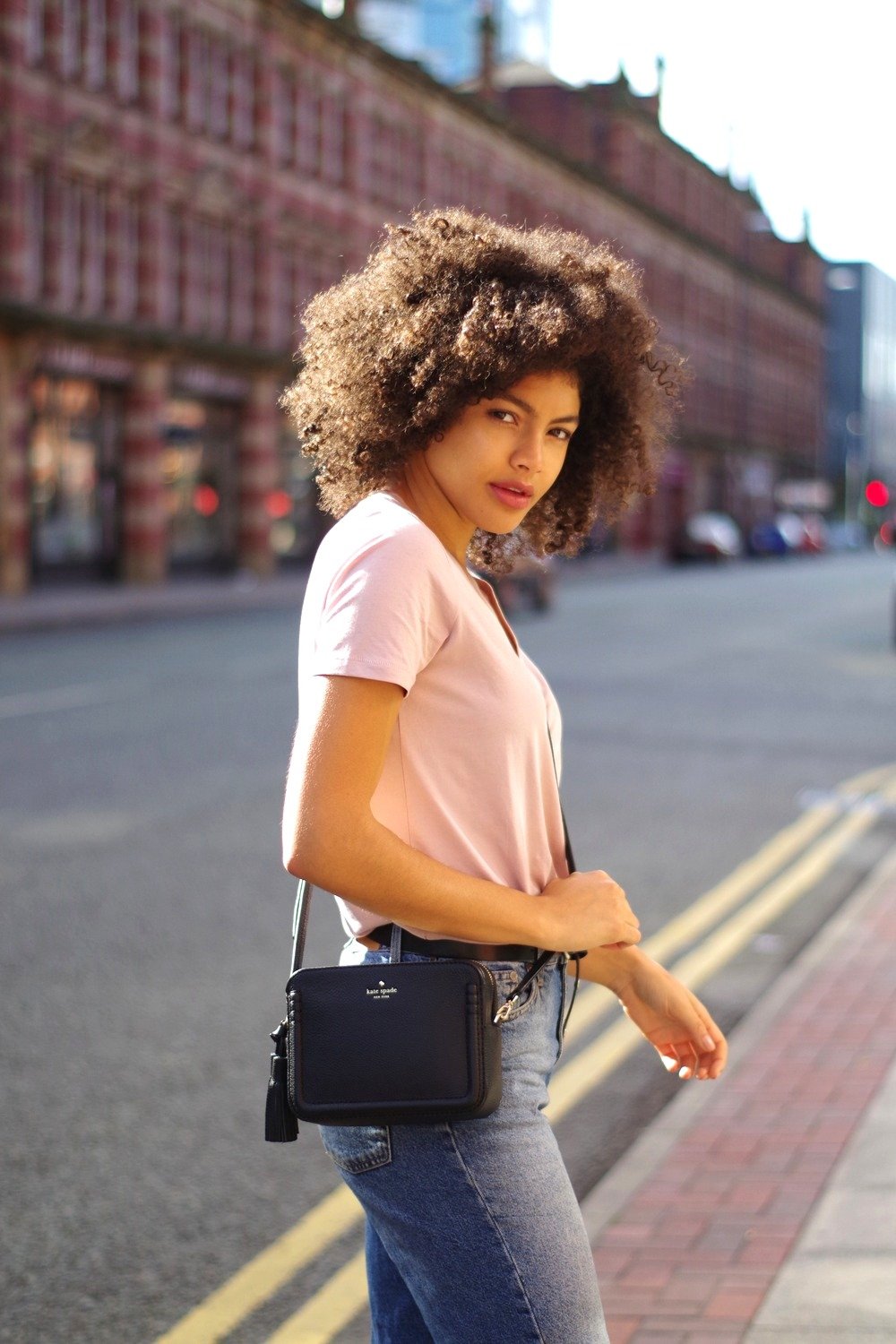 I didn't think a bag of this size would fast become my go to bag for everyday. The size is surprisingly deceptive and I actually manage to fit a fair amount in it, which is something you'll notice if you check out my new 'What's In My Bag' video here:
Samio x
Some of the items may have been sent to me for review purposes, however this does not affect my opinions – check out my disclaimer for further information.