I have been on the hunt for the perfect blazer for the longest time ever! Okay, slight over exaggeration there but I have seriously searched high and low for what feels like months and I'm glad to now say, I have finally found what I was after, although not necessarily what I'd been looking for…In my mind I'd originally had the idea of a black or grey blazer that would be great for day to day but when browsing online and hunting in a few shops, I wasn't really finding the type of thing that fit with my current (super casual) everyday style. It was just by chance that I stumbled upon this burnt orange colour blazer and to my own surprise, I instantly feel in love with it.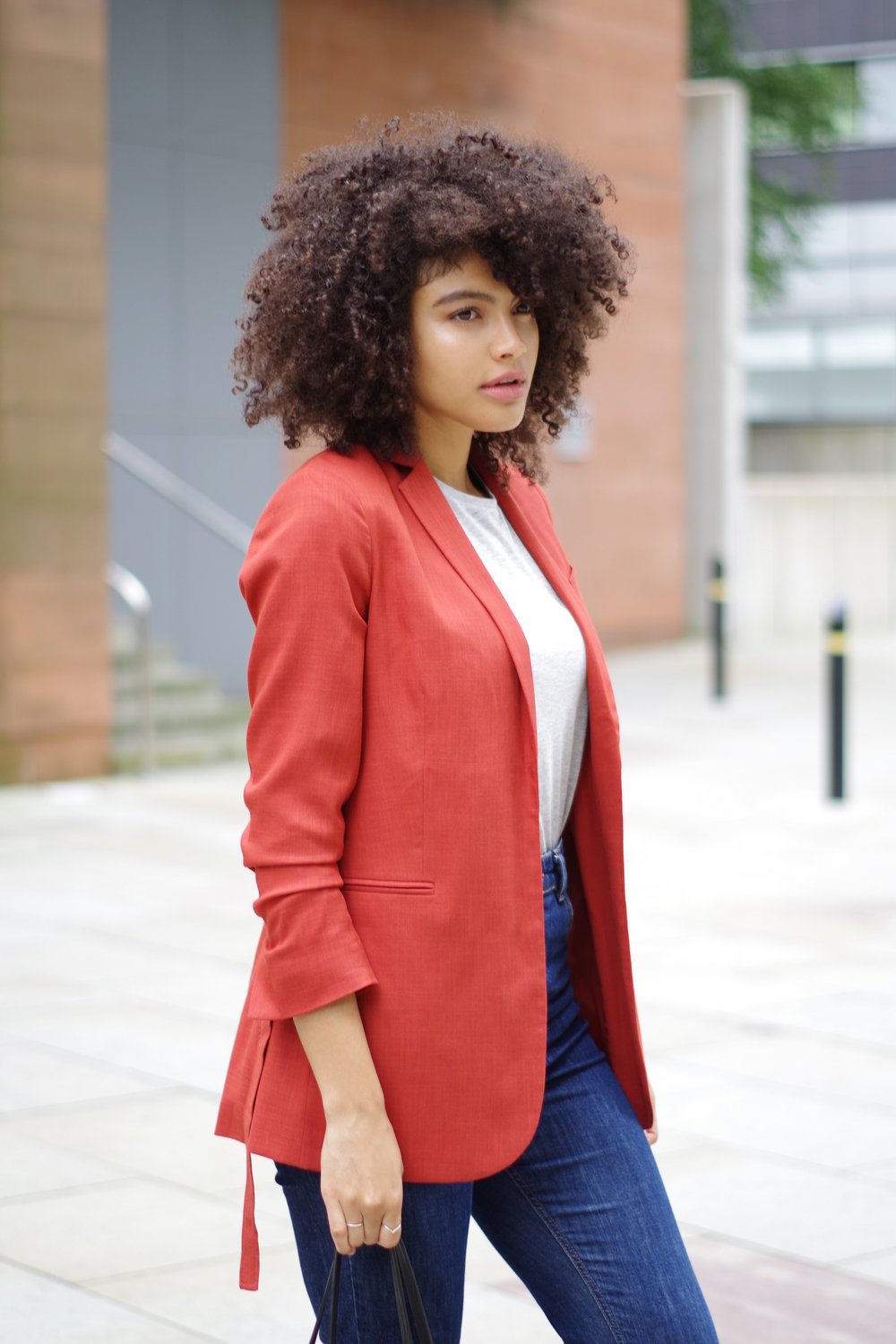 The first time wearing my new blazer I of course had to throw it on with my all time favourite Asos Farleigh jeans and a pair of Converse. It was the perfect outfit for a Saturday afternoon as Damien and I headed out for lunch and a few drink before meeting friends later for a BBQ.
This blazer definitely gets the thumbs up for the high wearability factor as I'm already finding myself reaching for it each time I head out. I also love that it's a great Autumnal shade, which makes it a great transition piece as the seasons change.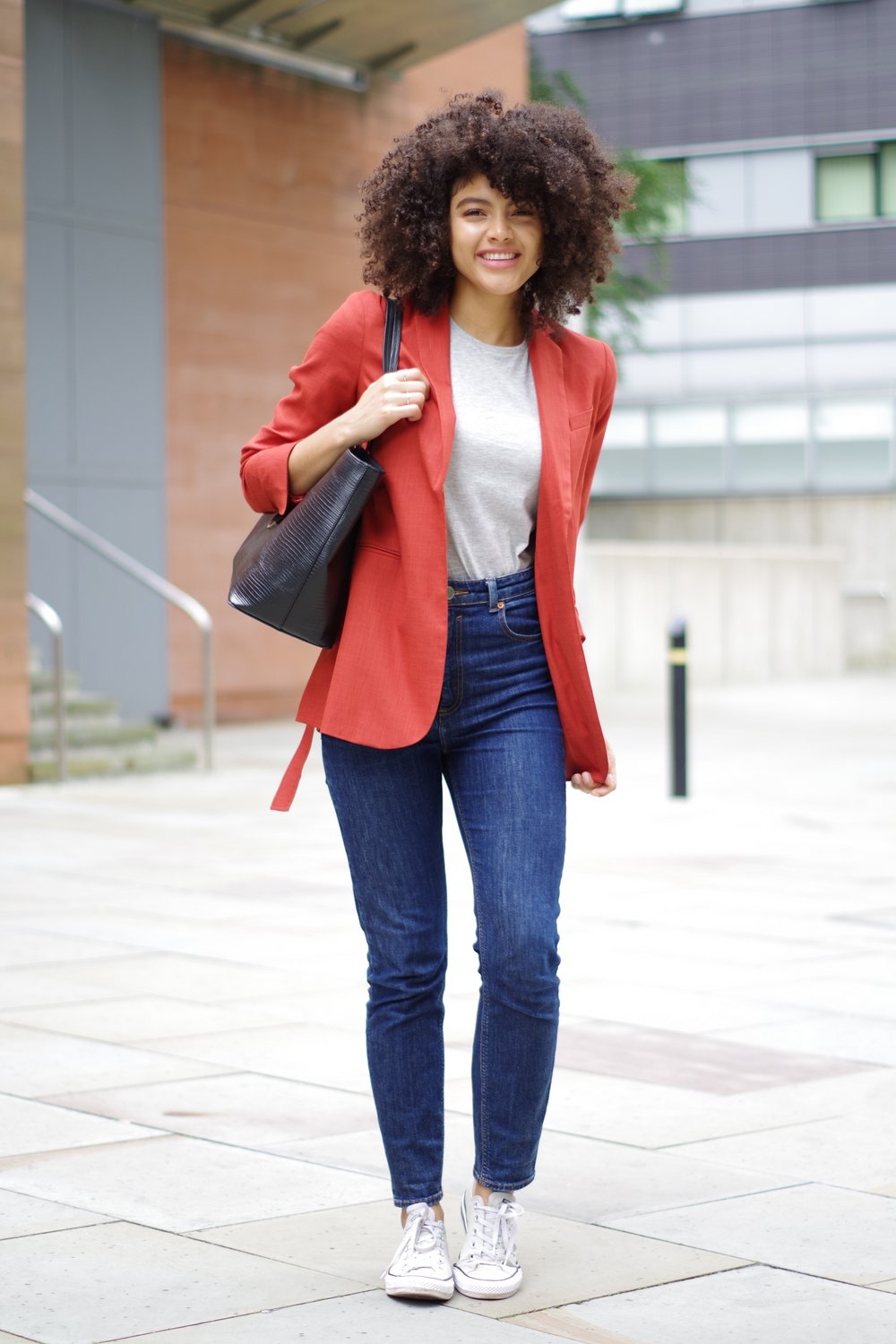 Blazer – Asos | T-shirt – Asos | Jeans – Asos | Bag – Whistles| Trainers – Converse (in black)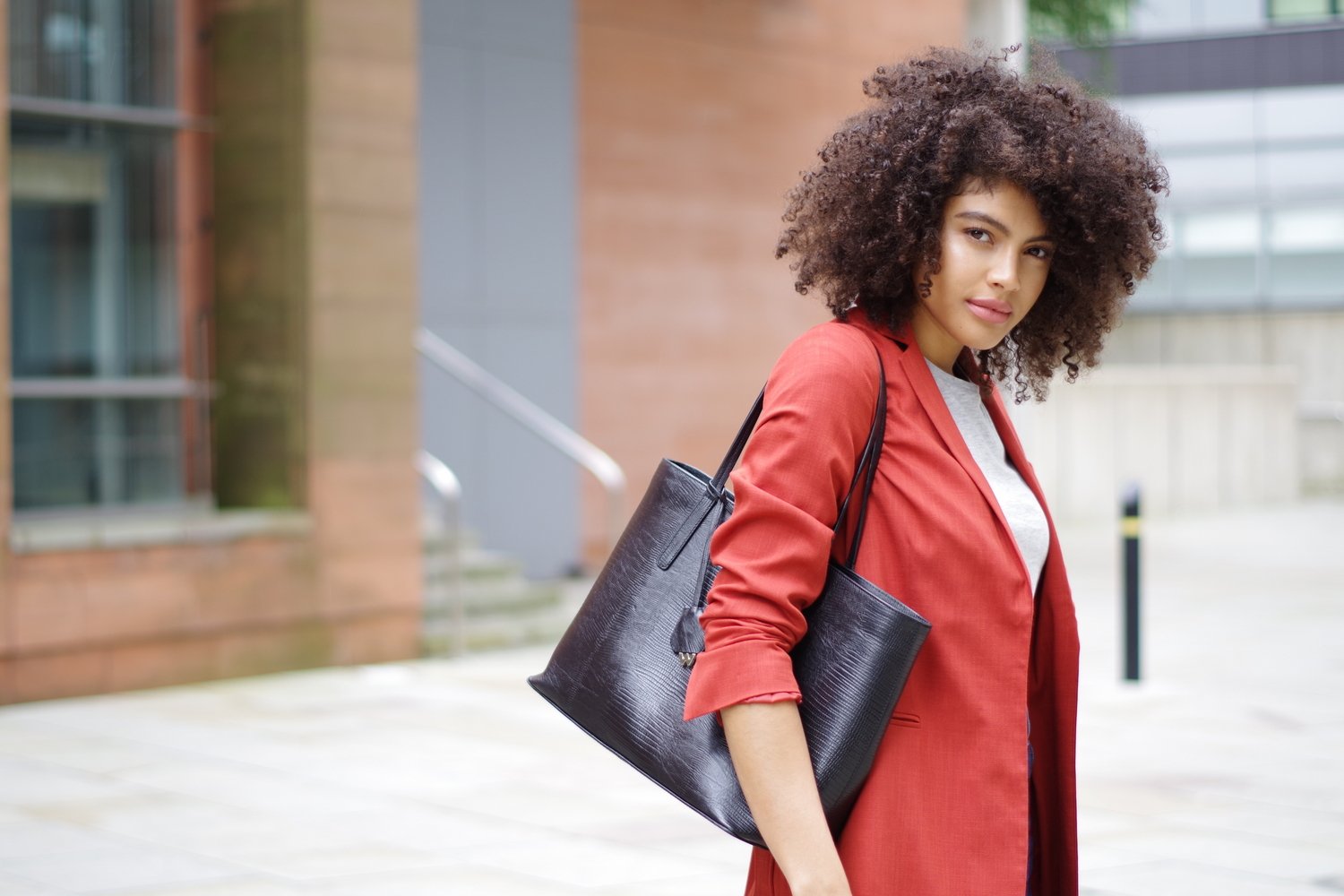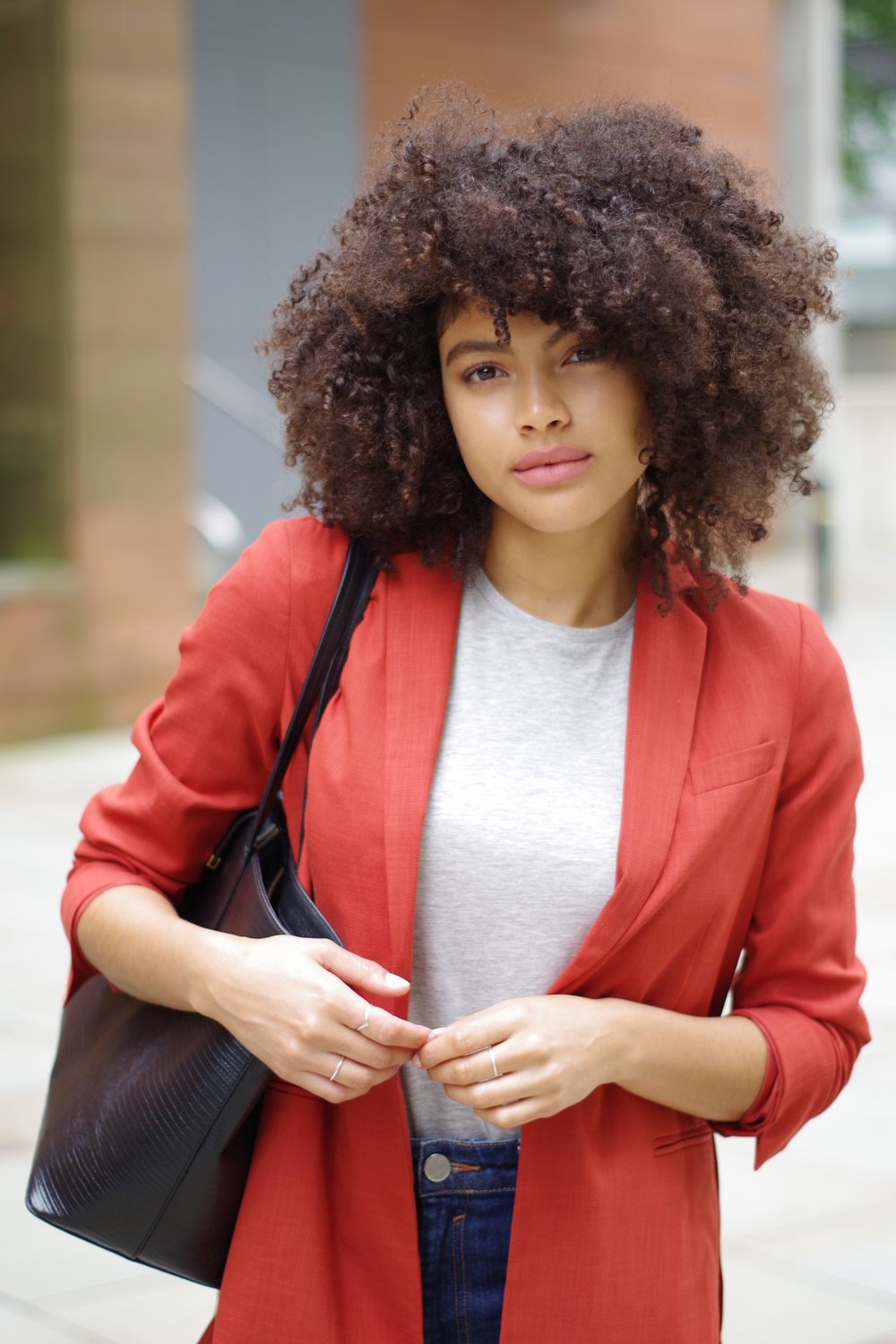 Samio x