Shots by Rosie Butcher
When we think of happiness it's easy to think of what it is to be happy in a particular moment. For example, right now I think what would really make me happy is a large Dominos veggie volcano pizza (hmmm pizza). Or someone else's idea of a happy moment might be buying those designer shoes they've had their eye on for ages! The reality though, is that however nice that slice of pizza tastes (still drooling at the thought to be honest), or however beautiful those shoes are, this type of happiness is short lived. If we don't feel good in other aspects of our life it doesn't matter how good the pizza tastes, or how dreamy the shoes are, they just aren't going to fix it. The reality is that (queue the cheesy cliche line) happiness is a journey, not a destination.
Now when I speak of happiness, I'm talking overall happiness. No matter how seemingly good someone's life is, it's impossible to skip around cheery and smiley all day, everyday, don't let social media fool you. Overall happiness however, goes deeper than what's on the exterior and it's something that can take work and I'm not talking a quick five minute fix.
Trainers – Converse | Jeans – Me & Em | Striped Tee – Cos | Cardigan – Me and Em | Watch – Cluse | Jewellery – Pernille Corydon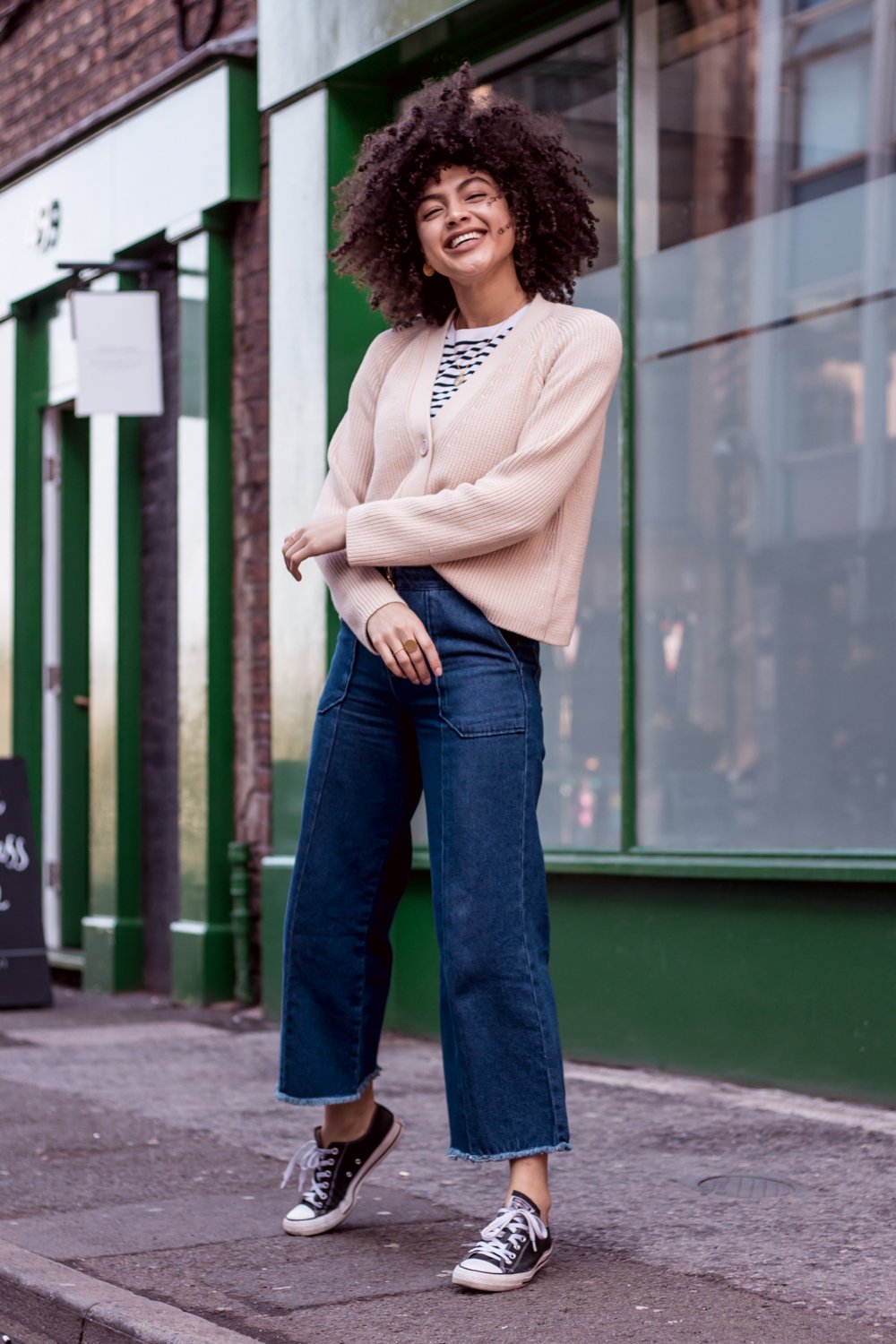 Spend Time With People You Love
Personally, nothing makes me feel more uplifted than surrounding myself with people I love. I'm lucky to have an amazing bunch of people in my life and to be quite honest I can't get enough of them. Be it a long distant phone call, a coffee catch up, or even a sleepover with my besties (yes I'm a grown woman who still has sleepovers), I'm always left feeling in high spirits after catching up and spending time with some of my favourite people.
Aside from friends, family and partners, it doesn't always have to mean spending time with people you're close with. Obviously I'd recommend you do that as much as possible but sometimes you can find the type of people you love to be around in other situations as well. Finding like minded people is especially important. That feeling of being able to relate and share common ground/interests with someone can be just what you need. I love the buzz I get after having chats with like minded people about things that we are equally passionate about. And if you're not sure about where to find these like minded people then think about what your main interests are and seek out clubs, groups and events where you connect with them. Be it through hashtags or even a quick google search, it's easier than you think to 'find your tribe', so go for it.
Practice Gratitude
I've spoken about this before (particularly in this post here) and no doubt I'll speak about it again, but practicing gratitude on a daily basis can do wonders for your happiness levels. When I wake up I like to take five minutes or so before jumping out of bed or grabbing for my phone, to just think about the things I'm grateful for in that moment. It can be as simple as being grateful for having such a comfy bed to go to sleep and wake up in, to being happy that you get to head out to a job you love, or maybe you're even just grateful for the coffee you'll soon be drinking. Whatever it is, take a mental note, or write actual notes if you'd rather. It can be whenever you like, not just in the morning. Just thinking about all the things that you're grateful for can really help you to re-evaluate things and in turn, help to lift your mood. Do this on a daily basis and believe me you'll see a difference.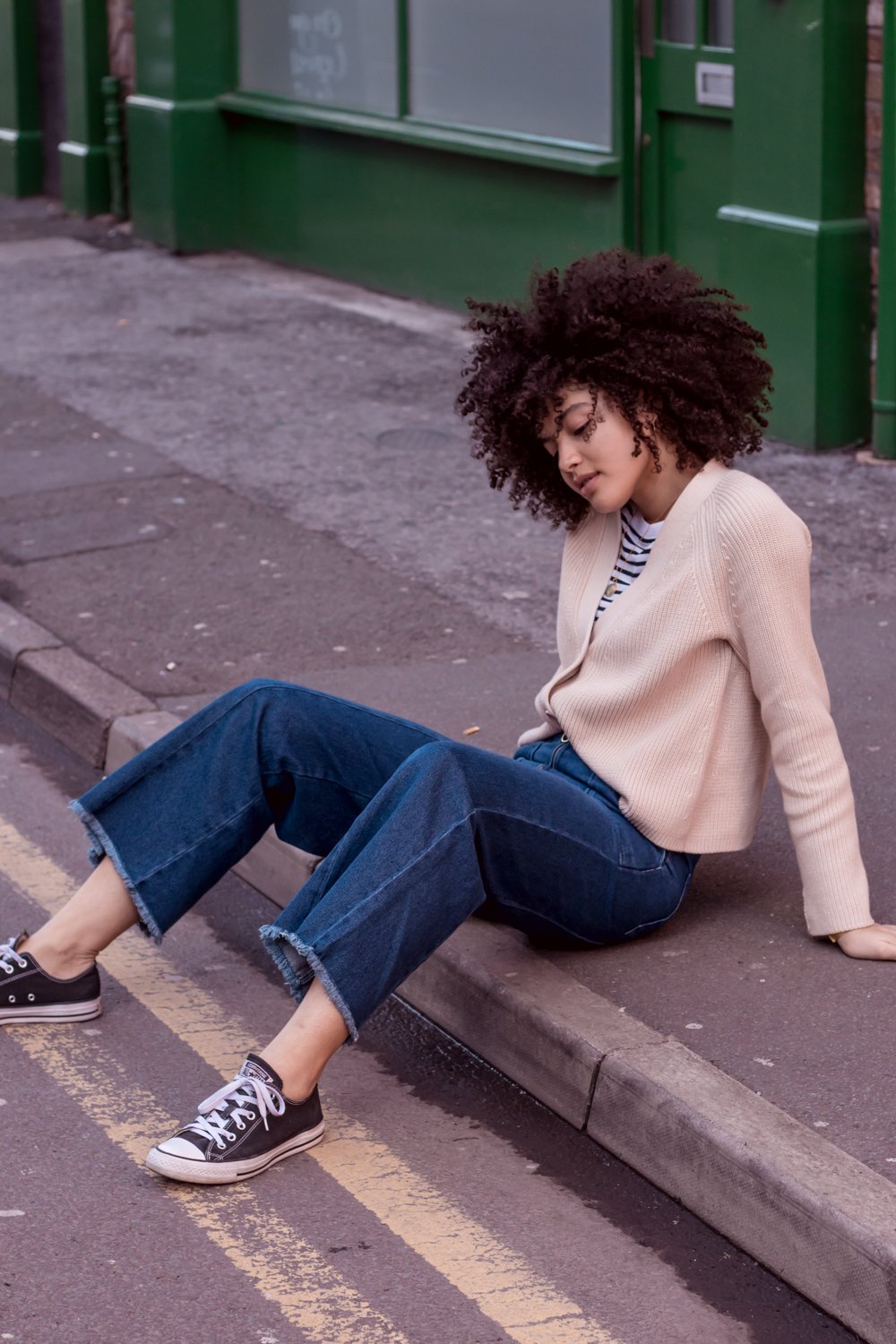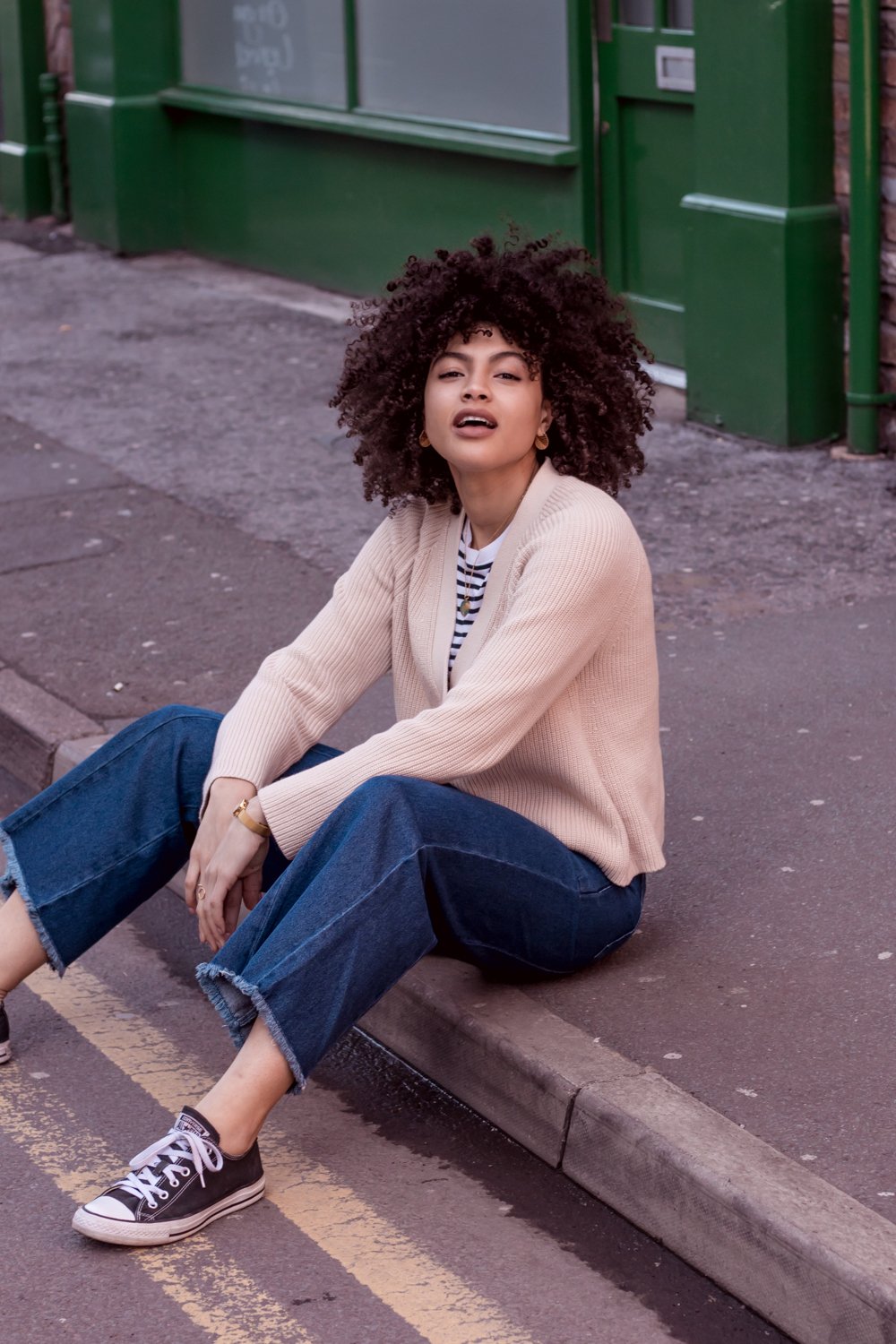 Find Fulfilment
This is a weird one, as fulfilment can come is different forms for different people. You may find fulfilment in your children, you may find fulfilment in your job, or you may even find it in helping others. Sometimes the trickiest part is finding what brings you these feelings of fulfilment in the first place…but once you know what that thing is, you'll know what to pursue in life in order to help bring you happiness. Of course fulfilment can come from a number of places, I know for me personally I find it in being able to use my creativity, in helping others, in spending time with loves ones and exploring different countries (quite a list there). For you it could be a similar combination, or something entirely different. Whatever it is, make time to work on or work towards the things that personally bring you fulfilment because quite often those are some of the things that will bring you the most joy in your life.
Those are my three happiness habits and just a few things that I find help me…Of course it's normal to have down days here and there, we can't be feeling super happy all of the time, but if you do find yourself constantly feeling down, then it's always important to reach out and speak to someone about it. Here's a link to some helplines if you do need more information – click here – or if you just feel like you need someone to chat to, I found out about a great little website where you can chat with trained listeners anonymously online, which you can find here.
Samio x
Shop The Look