Welcome back to another instalment of my Five Things series here on my blog and actually my first of 2018. If you didn't know, this is basically just a post where I chat about five things as they pop into my head, so here goes…
One
I feel like I'm off to a good start this year. January is often a bit of weird one, it's half filled with motivation and a fresh outlook and half filled with January blues and a desire to emigrate to somewhere with a warmer climate. I'm happy to say that I seem to have beat the January blues this year and whilst I still wouldn't mind some slightly warmer weather right now, I'm still quite content and feeling really motivated whilst keeping busy with work.
Two
I'm feeling much more work focused this year. I feel like each year sort of falls into a personal theme. For me, last year's theme was definitely that of travel, exploration and having fun, and whilst this year I still definitely want to enjoy myself (self confessed hedonist over here), I also want to priorities my blog and work a lot more. I'm feeling focused and organised which is a good way to start.
Three
One thing I'm really enjoying right now is my routine. Being self employed it's often hard to to stick to a particular routine and you have to create your own kind of structure. I think I'm finding this slightly easier right now as it's January. The party season is behind us and I haven't had to venture too far for work just yet. So right now I've been able to create a routine for myself and I'm actually really enjoying it, not to mention it's doing wonders for my productivity levels. Of course I know as we move further into the year, this is bound to change and be disrupted, as travel plans arise, events occur and the social calendar hots up once again. For the time being however, I'm fulling making the most out of it and I'm massively appreciating the early nights, productive work days and party-free weekends.
Four
I'm making more of an effort to keep up with my content over Winter this year. Usually my blog posts become somewhat sporadic over the Winter months and style related posts become less frequent. This is of course due to the awful weather we tend to get here in the UK over Winter. This year though I'm making no excuses. As you'll know if you follow me on Instagram, I've got into the habit of shooting self portraits, which is something I'm really enjoying right now. Along with that I'm making more effort to shoot outdoors too, no matter how cold it is. Sharing my day to day outfits is something I miss and so I'm making a concious effort to start doing more of it again.
Five
I met up with Rosie last week and between catching up over coffee and lunch, we managed to take some shots for our blogs (you can check out Rosie's blog here). At the time I really wasn't in the mood to shoot my outfit but in the end I'm glad we did because like I said, I have missed snapping and sharing my day to day looks here on my blog. I think I just need to remember that even when I'm not quite in the mood to shoot (especially when it's cold), I should always just get on with it because I'll thank myself later.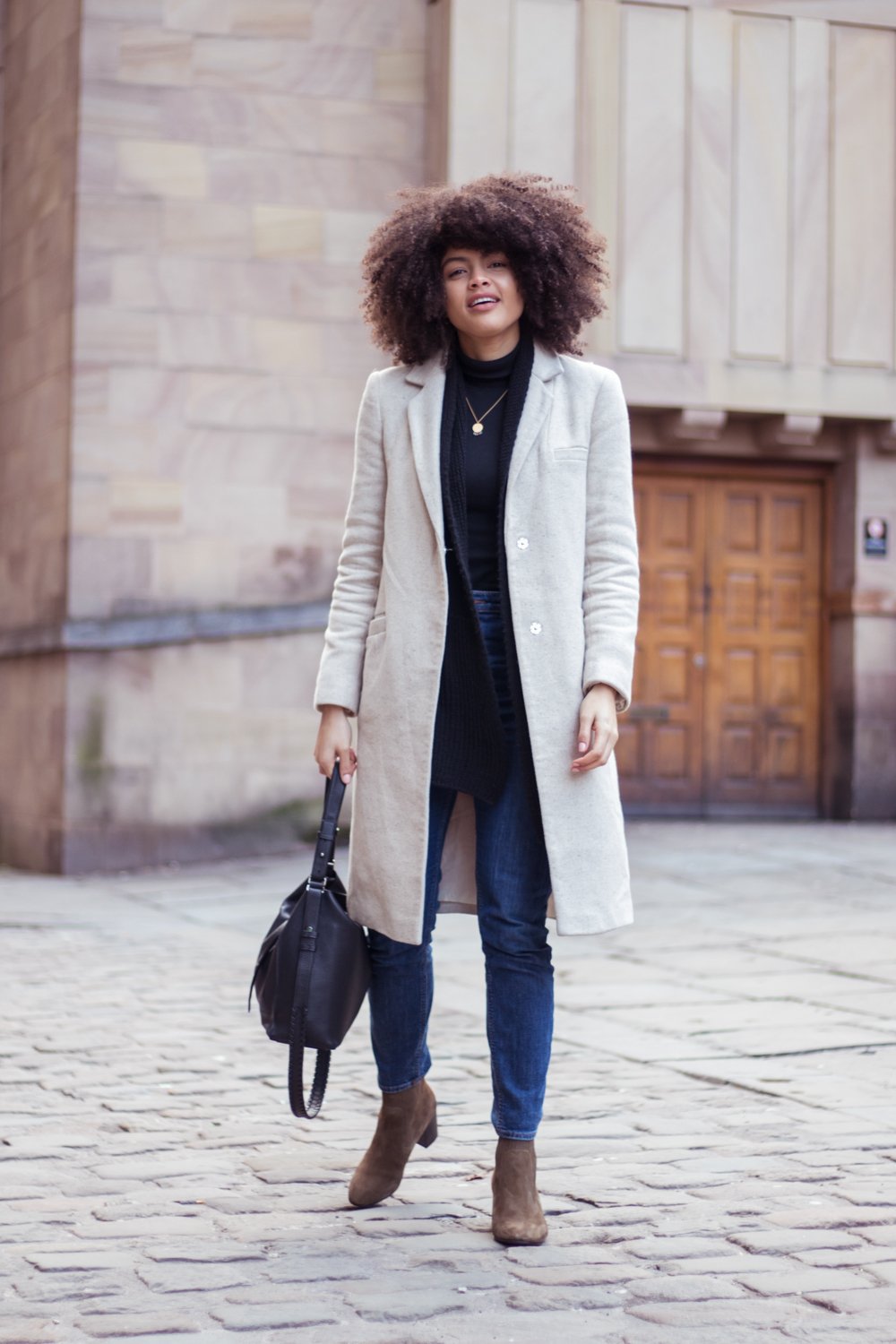 Coat – Asos | Roll Neck – (similar here) | Cardigan – James Lakeland | Jeans – Asos | Boots – Office (similar here) | Bag – All Saints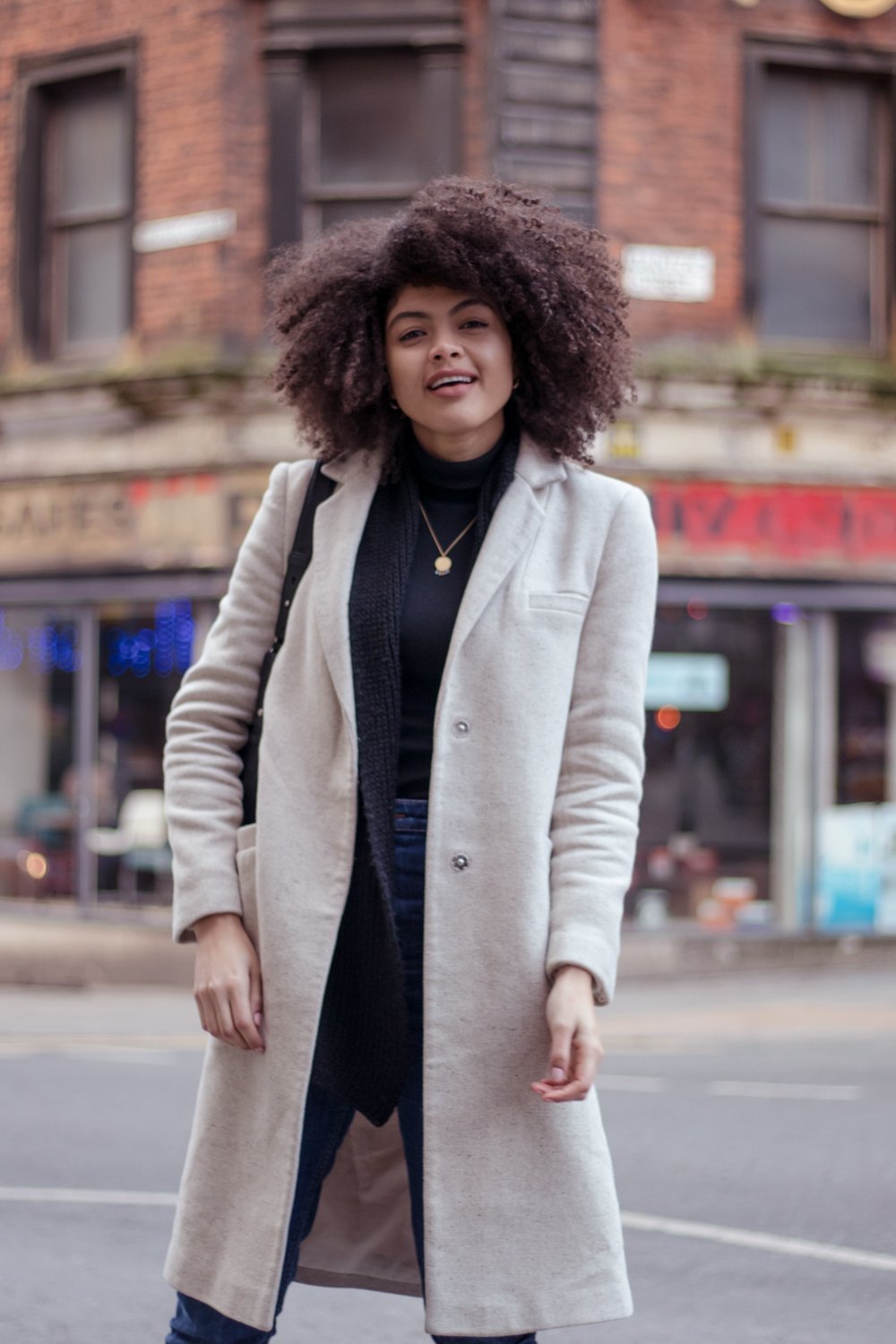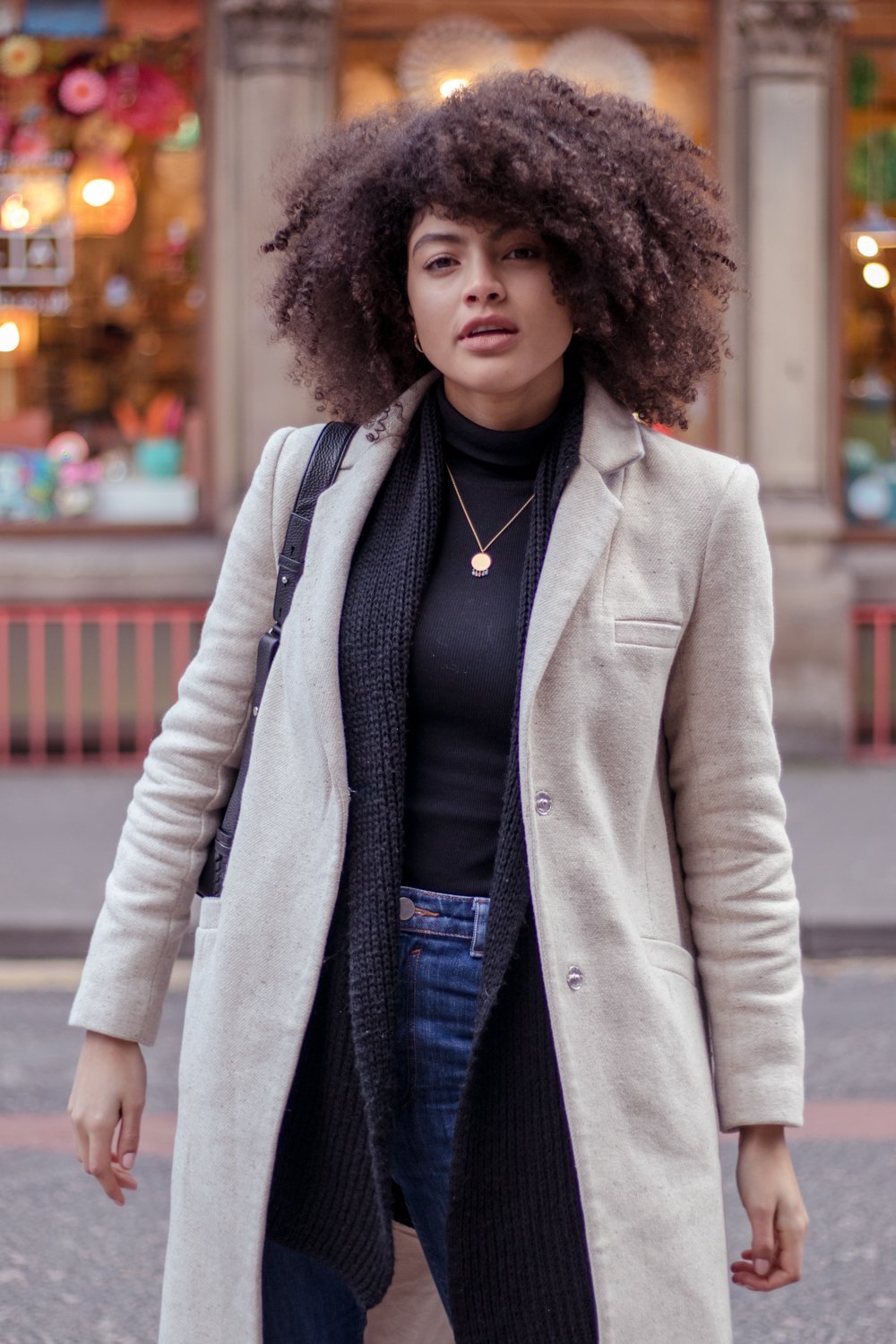 Shop The Look