Hello! Something a bit different from me in today's post as I'm taking things super casual (even more so than usual) with today's look. If you're a regular to my blog/Youtube then you'll know by now that I love a good style challenge, so when Footasylum women's came to me with the opportunity to style some of their pieces to create my own look, I of course jumped at the chance. I like being taken out of my comfort zone and trying new things but still in a very 'me' way, so versatility of items and colour palettes are always things that I like to think about when picking out new pieces.
Starting with the shoes up. These Puma trainers are the first part I chose for my look. I've eyed these up in the past and played it safe opting for my usual Converse instead so it was a no brainer that I started my outfit with these. I'm glad to say that they are true to size and very comfortable. The fact that they are all white makes them easy stylers, so I'm sure you'll be seeing plenty of these worn with future outfits too.
Next we've got the jeans. I of course love a good Mom jean and whilst I saw lots of sporty pants which looked like the comfiest things ever, I couldn't resist a bit of denim, especially as I've been opting for non-denim pants a lot lately too.
The crop top just drew me in with the bight colours. I know, that's something I rarely say but I felt this otherwise monochrome look was instantly made a bit more fun with this pop of colour. This is also a crop top that will look super cute with skirts and shorts in summer and as it's rainbow it will go with so much.
The final part to this look is the hoodie. I like to keep things practical here and going out in the UK (even during Spring/Summer) without any form of layering is very often a no go. Even when it's hot you're always best to take a layer out with you for when it gets chilly later on. Okay, so enough of me sounding like someone's Mum…I like that this hoodie is cropped, which helps to keep the look youthful and fun and works well with the crop top underneath, whilst also being a practical layer which you can tie round your waist when it's warm.
All in all that's a bunch of pretty versatile pieces which I've styled my way to create my own Footasylum look…Now it's your turn to create your own Footasylum look and if you do you can be in with a chance to win £250 to spend at Footasylum along with a snazzy pair of trainers of your choice too. Head over to Footasylum women's Instagram account for details on how to enter here. Good Luck! 😀
Also you can check out my feature on the Footasylum blog, The Lowdown, here.
Samio x
Shop The Look
Trainers – Puma | Jeans – Glamorous | Crop Top – Motel | Hoodie – Sixth June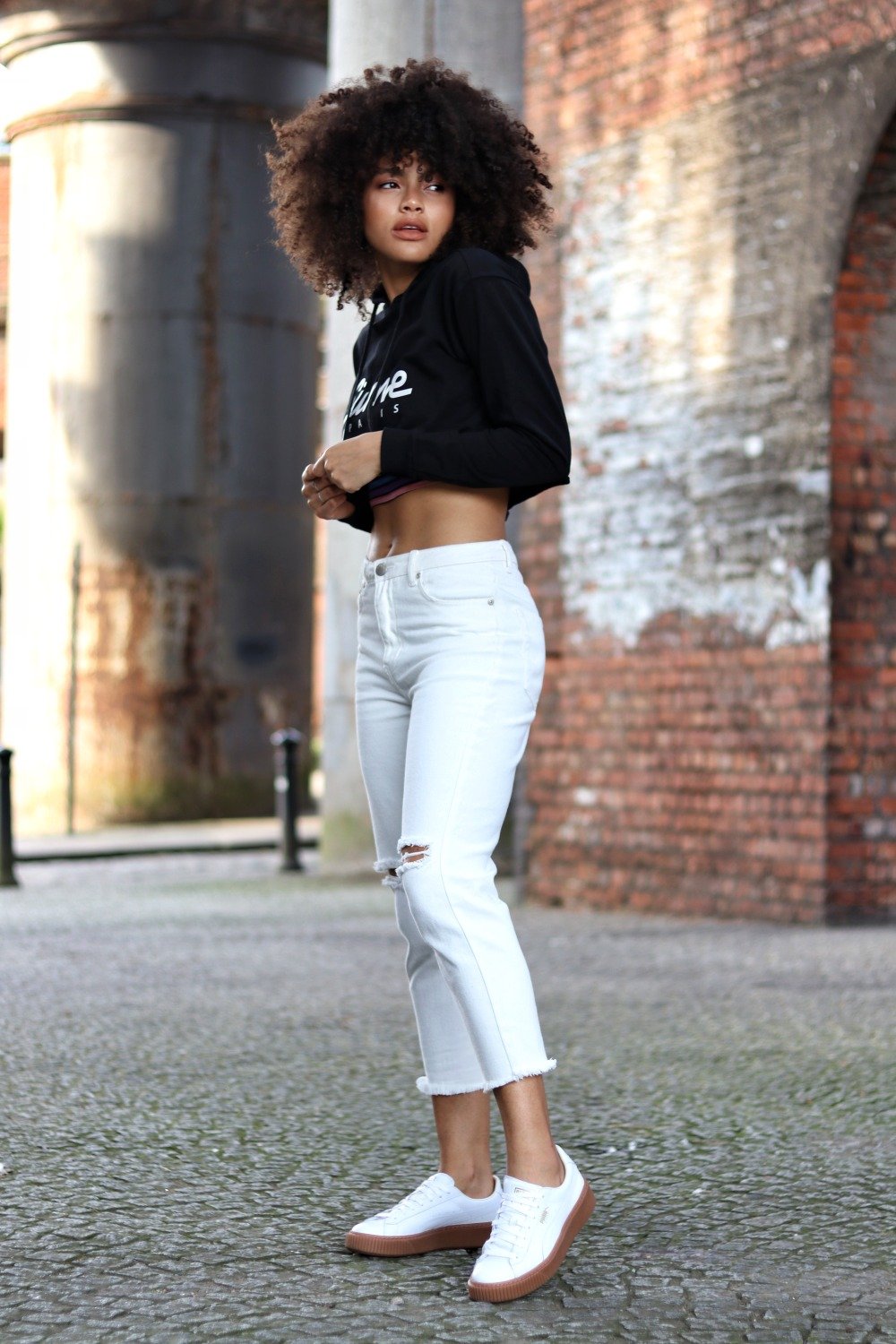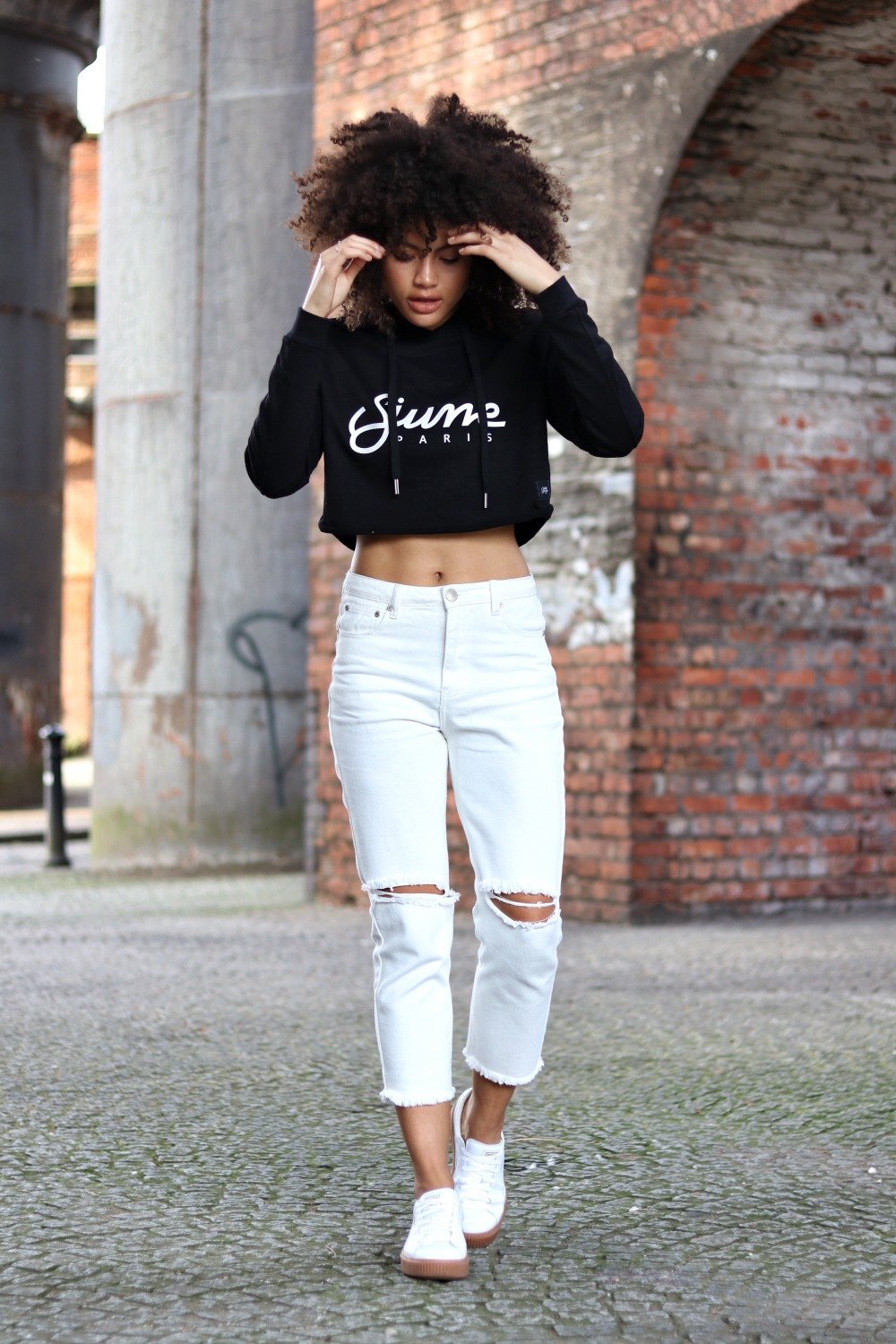 *This post was sponsored by Footasylum Womens, however this does not affect my opinions – check out my disclaimer for further information.