Oh hello there. I'm kicking off a new week with a new outfit post, which actually consist of nothing 'new' as such, but a bunch of pieces I'm loving all the same.
I say nothing new but I actually think I'm yet to introduce my newest Pinko edition here on the blog, which is this black and silver Love Bag with gold hard wear. If you follow me on Instagram you'll already have seen that I've been using this bag a lot! I feel it's a great alternative to my 'Love Me Tender' canvas Pinko Love Bag, which is great for more neutral toned outfits, where is this one is perfect for when I want to go for my more monochromatic looks, like with today's outfit.
Talking about things I've been loving, the weather has been making me so happy recently, (I type this as it's currently raining outside but the forecast says the sun will be back again later in the week thankfully). It's been so nice not having to worry about jackets or layering for once and I've been making the most of every opportunity to go out without a jacket when the weather has been glorious.
I actually shot this outfit a few weekends ago when Damien and I were on our way to Castlefield to meet up with a friend for afternoon drinks and I'm glad to say we've had a good run of sunny Saturdays since, which has meant I've been able to wear lots of my favourite summer pieces.
I often like to combine an element of classy and casual into my looks when possible and I feel with this outfit I was able to do just that. I practically live in my Converse, which I think worked quite well with this look, but equally if you wanted to glam this outfit up for an evening you'd just need to pop on some heels and you'd be good to go.
Anyway, that's enough outfit ramble. It mostly speaks for itself but I just fancied a natter and I don't have much else interesting to chat to you about in today's post but I'll be back later in the week with a new post and another little catch up. Ciao for now…
Have a wonderful week!
Samio x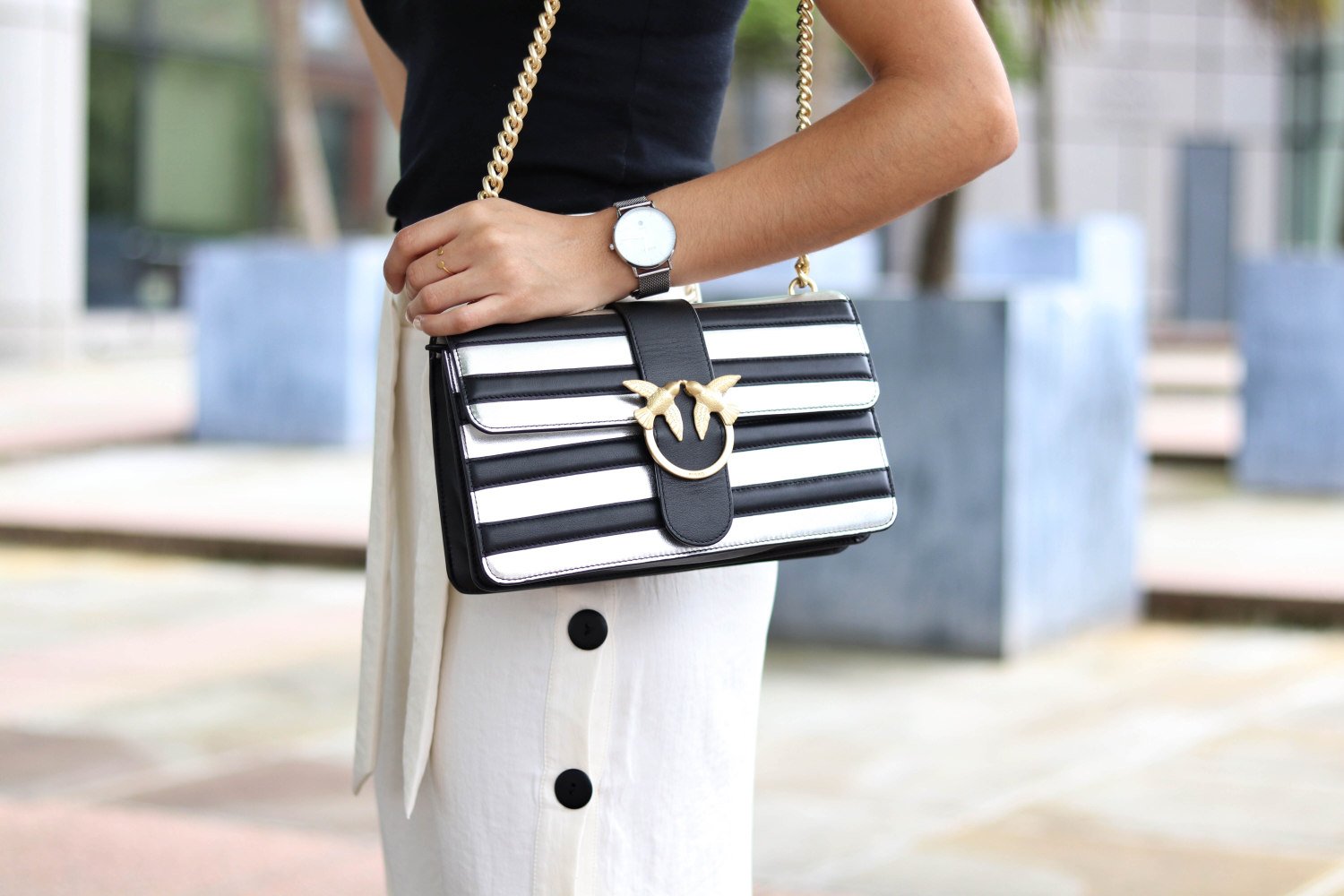 Shop The Look