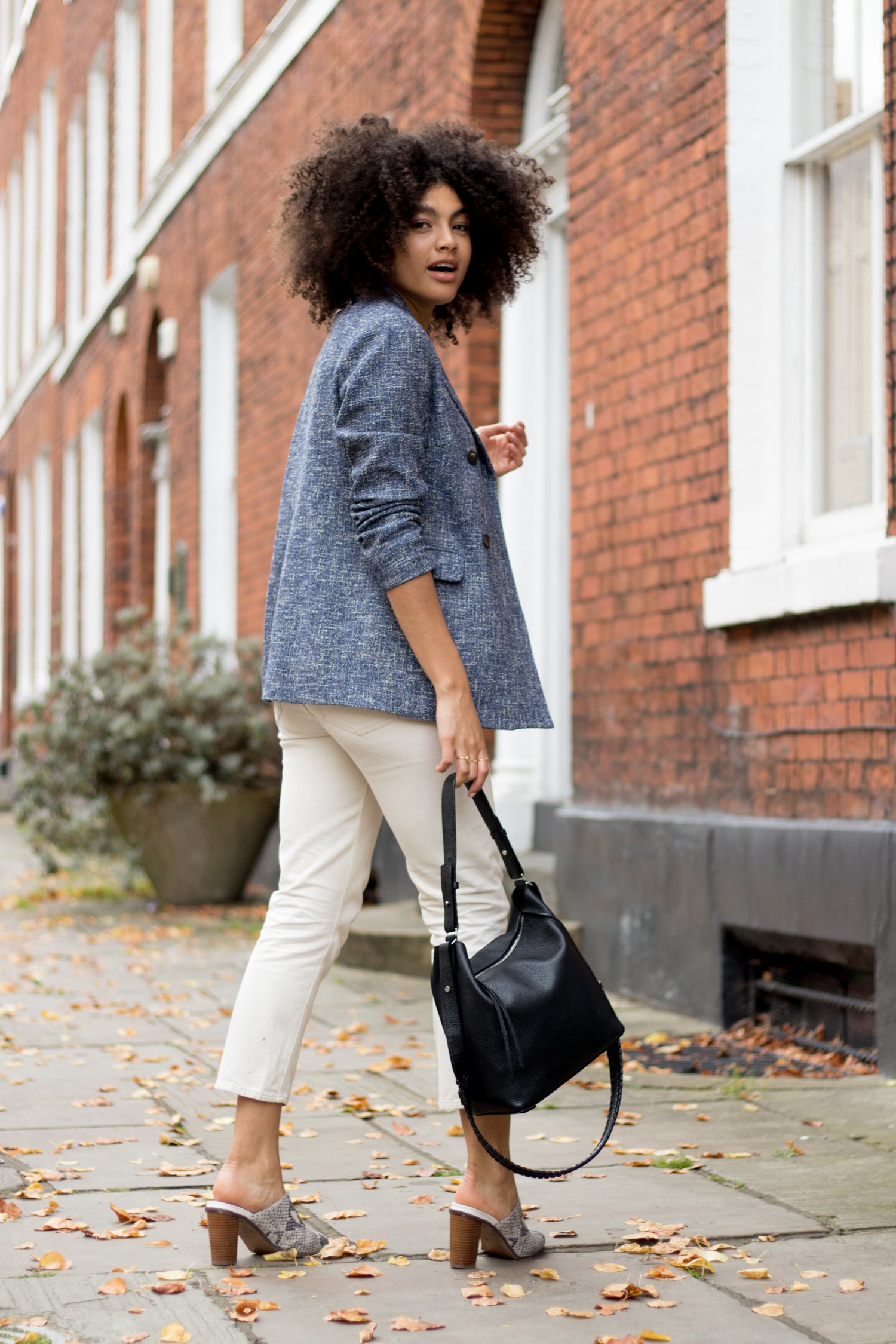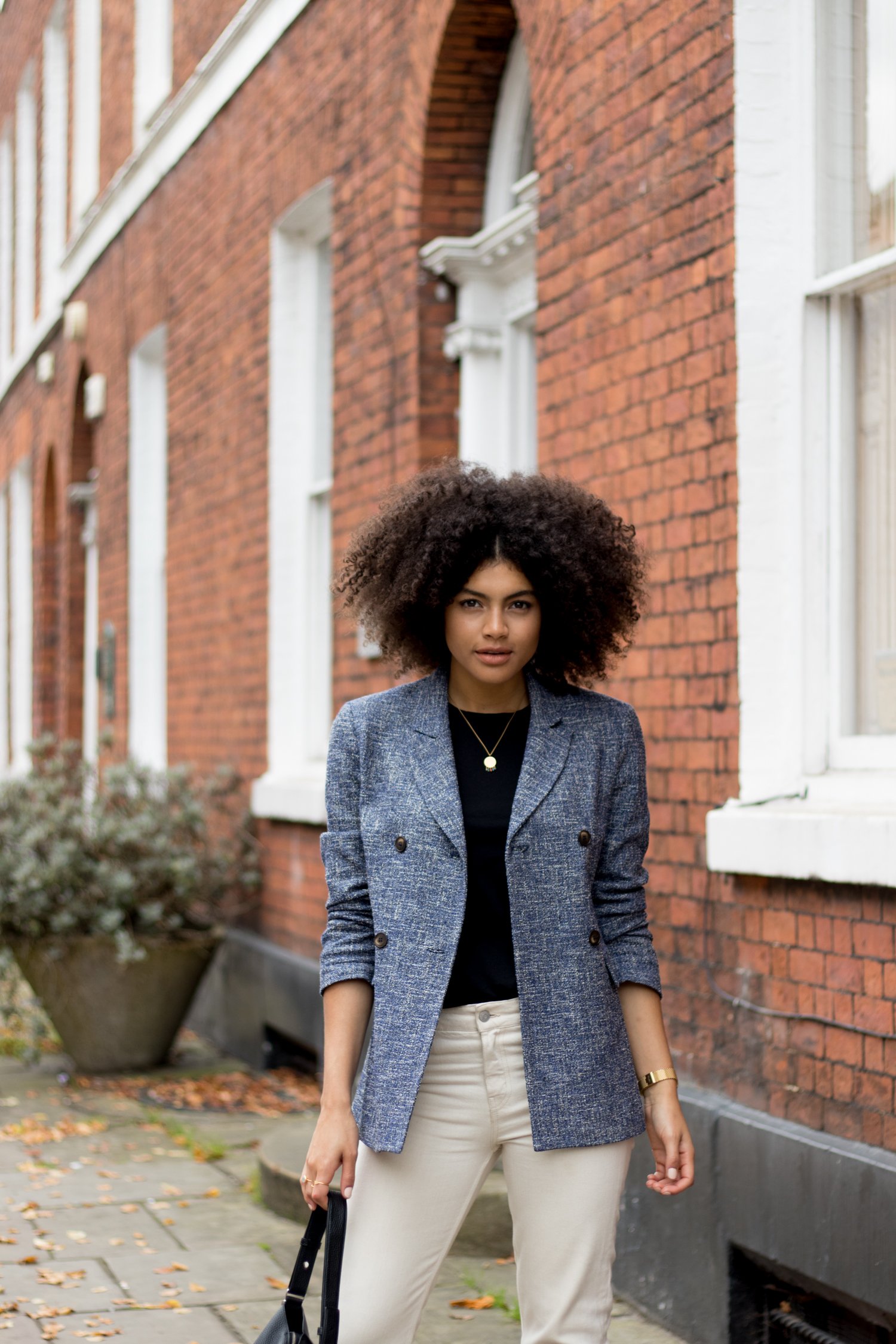 Something New & Blue
It's not often that I have any super new in pieces to share, in part because I often like to mull things over before finally taking the plunge and deciding to make the purchase and in part because, well, I don't shop that often. I say this but then I have been a little bit spendy as of late, but that's one I'll leave for another blog post. Anywaaaay, back to today's subject which is this new in Topshop blazer and when I say new in, I mean I purchased it the day it became available online, which was Monday and it's now Wednesday.
This blazer was part of the Topshop London Fashion Week collection, which I hadn't even realised when I'd purchased it because aside from it being a bit pricey for a Topshop blazer (£95), I had no clue and just thought it was a marvellous little jacket, which was just what I'd been after. And it seems that this one has been pretty popular too because I've noticed that it's already completely sold out online. So it's a bit annoying that the one time I have something really new to share with you, it's out of stock because it's been too darn popular.
Now, side story: So I wore the blazer for the first time today when I headed to a wonderful breakfast event with Carven (thanks to Onyi for these snaps this morning). I was so excited to wear the blazer that the tags were straight off and I was heading out of the door. I couldn't help notice though that this felt considerably shorter than what it had looked like online but initially I dismissed this and put it down to the fact of me having an extra long torso. Anyway, it's only after I returned home that I decided to have another look at it online again because something was really niggling me about it, and then I noticed that it is in fact a different blazer than I had ordered. The fabric and product code is the same but the blazer I've received is significantly shorter and has one pocket less on either side. Now I'm in a slight predicament because I had initially hoped for a longline blazer and that's not what I've ended up with. In fact, I couldn't find the blazer that I've received anywhere online. Obviously it's not the end of the world but it's a bit of a weird one. Anyway, I'll leave the link here incase it does come back in stock, or incase you're wondering what I'm nattering on about and fancy a nosy. So now the question is, do I return this one and explain the predicament in hope that it will come back in stock and I'll somehow end up with the longline version eventually, or do I stick with this one – I'm just wondering where this jacket has actually come from and how I've ended up with this random variant of the one I ordered. Have you ever had anything like this happen when ordering online before?
Anyway, that's enough rambling about this jacket for one post. I do love a good blazer but I didn't think I could speak about one quite so much. Hopefully I'll be able keep you updated on the blazer situation in a future post (if anyone is even interested), but for now that's it from me. Ciao for now!
Samio x
Shop Blazers