Small Changes
Now that we are into the second month of 2018, I've started to see myself form new habits over the past several weeks, or to put it more accurately, I've actually seen myself change old ones. There's often that widespread 'new year, new me' mentality at the start of January that slowly seems to disperse as the weeks roll on, and I like many, can often see myself slipping back into old habits as the enthusiasm for change slowly wears off. However, each year I find myself implementing small changes that are often more of the smaller things that initially seem less life changing but in the long run actually make a bit of difference to the way I do things. Not everything has to be deep and meaningful but sometimes something as simple as saving yourself a couple of minutes when getting ready each day can actually end up having a bigger imapct than you realise. So without further ado, here are a few things that I've stopped doing…
Contouring
The makeup technique once reserved for stage makeup and drag queens, is now an integral part of many women's (and some men's) makeup routines. What started out as a faddish trend, quickly got its foot firmly in the door and decided it was here to stay, changing the face of makeup worldwide and creating a new area for beauty brands to cash in on. I like many, soon fell in line and before I knew it, I too was on the hunt for the perfect contouring kit to define my features and give me cheekbones like Naomi Campbell.
For years thereafter I tried a countless number of contouring products and techniques, and yet I've still never quite fathomed what I'm actually meant to be doing. Whilst I have found contouring (or at least attempting to contour) a fun part of makeup to play around with, I must admit that trying to incorporate the technique into my day to day makeup routine has been a time consuming activity that I mostly fail at. With that in mind, I decided to put down the contouring products and ditch the sculpting attempts, and if I'm quite honest my makeup has been much better for it…not to mention more time efficient.
I won't say goodbye to contouring for good, let's just say that it's complicated and we're on a break. It's likely something I'll save for evenings out or occasions when I have more time to faff with my makeup but for now I'm keeping it simple.
Watching Too Much Netflix
It was only last year that Damien and I succumbed to lure of Netflix. Looking back, I'm not quite sure what we did before it. Maybe we read books, or talked, who knows. All I know is last year, the most recurrent way to spend our downtime was to simply 'Netflix and chill', to quote the popular phrase.
It got to the end of last year and we'd watched so many films and web TV series, that we couldn't even remember half of what we'd watched. It was at this point that I decided to make a concious effort to consume less web-televised content and be more concious of what I chose to watch. One month and a bit into the new year and so far so good. Of course I love watching some of the amazing shows on Netflix in my downtime but I also love other things too and now I've got back into reading again and Damien and I also love a good podcast of an evening too.
Making Excuses & Procrastinating
I feel like I could jinx myself with this one but one of the biggest things I've stopped doing is making excuses, procrastinating (as much) and instead I've just been getting on with things and getting things done. Now I've mentioned my struggle with procrastination time and time again here on my blog and it's something I bring up a lot because it's something I've found myself to struggle with a lot. One of the simplest ways I've eased out of my bad habit is by regularly reminding myself of one of my mottos (which I also wrote about in a recent post here) and that is – Your dreams don't work unless you do. It's cheesy but it's also true and I feel this past month I've formed a habit of working extra hard and making it my priority to get stuff done. There's no more making excuses of why I can't do something and instead I'm telling myself that I can and then getting on with it.
Skirt – French Connection | Top – Similar here | Watch – Cluse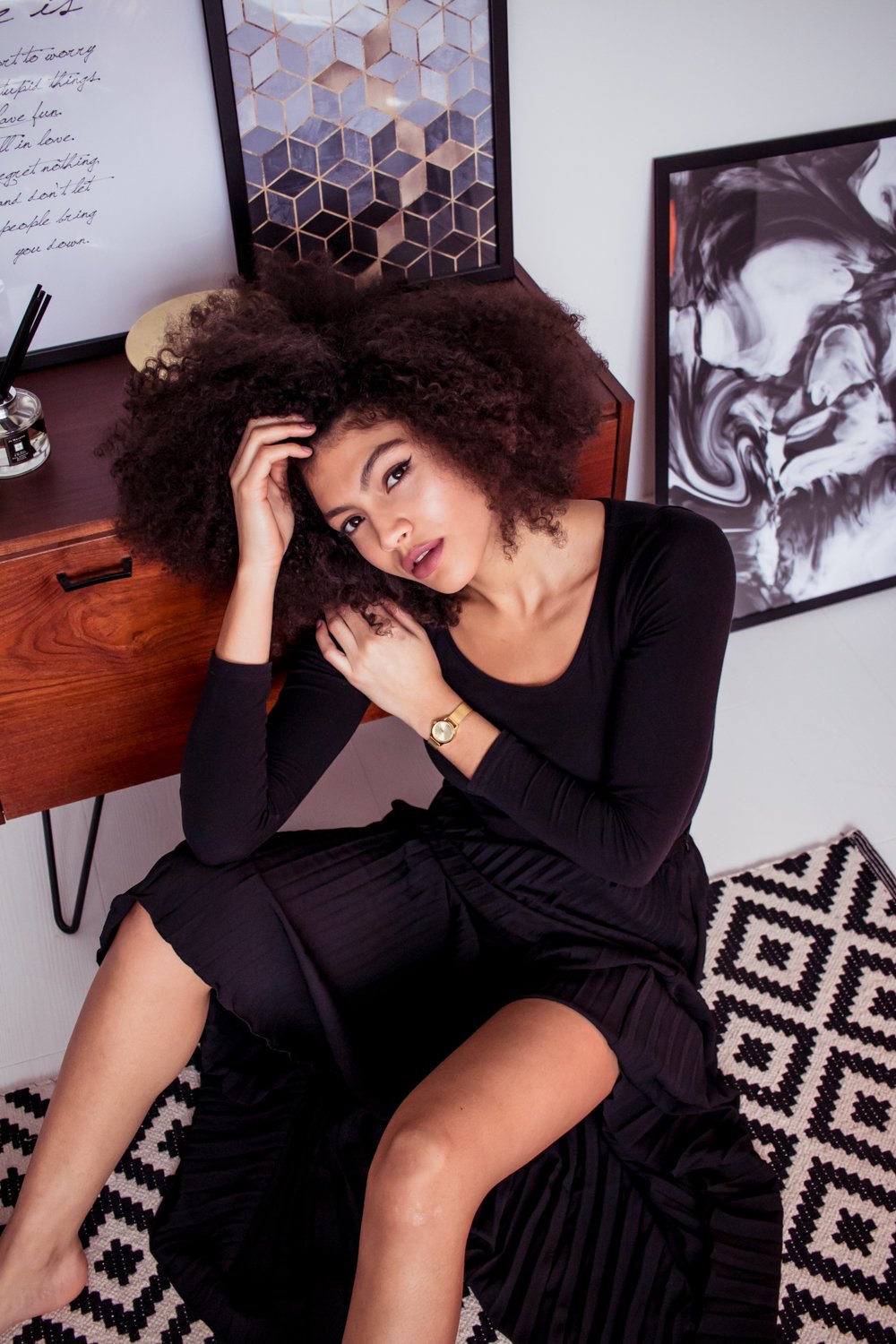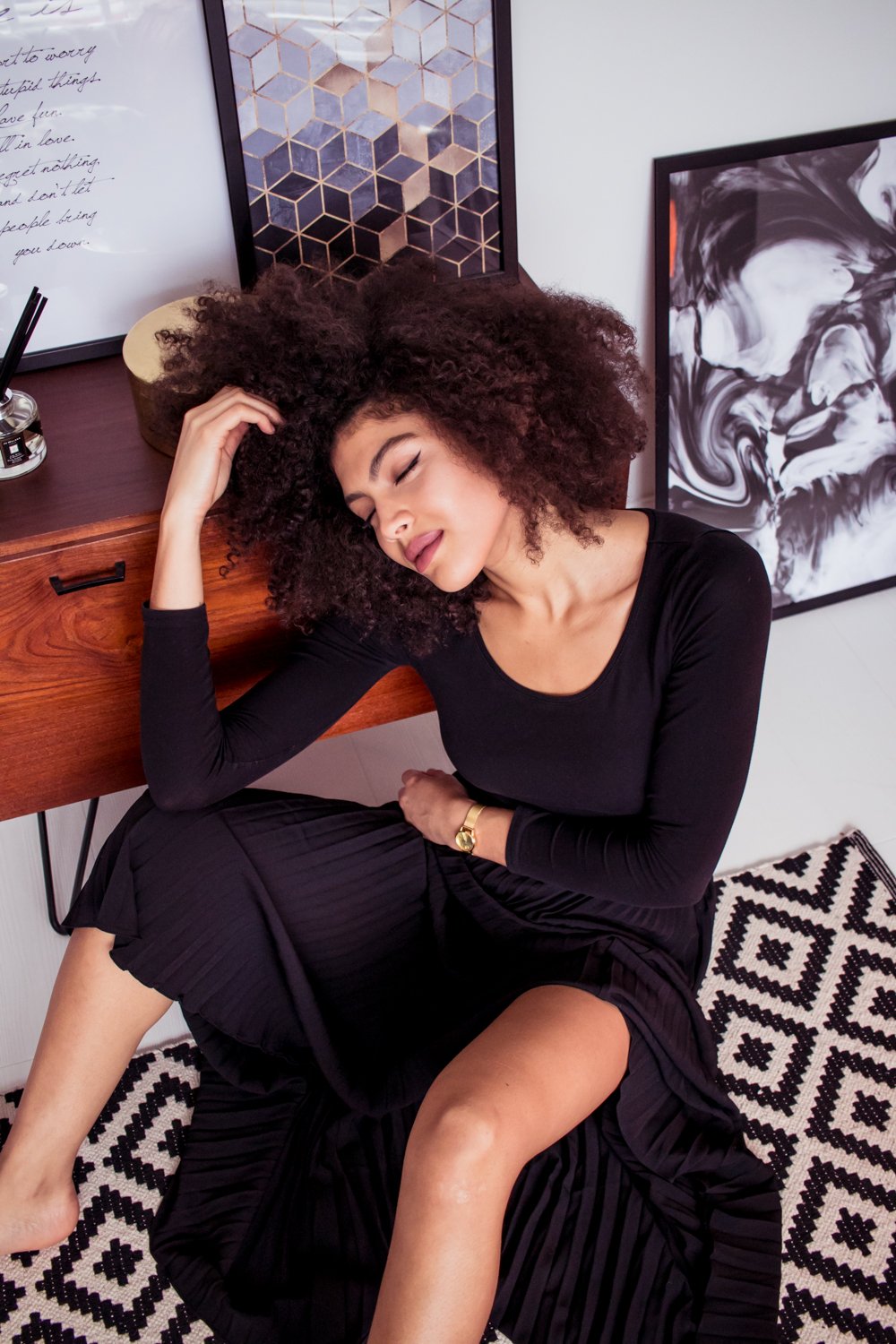 So those are just a few things that I've stopped doing so far this year. Hopefully these are some habits that are here to stay. They say it takes anywhere between 21 days to two months to form a new habit, so I guess so far, so good but maybe I'll have to share a little update in a couple of months to see how I'm getting on.
Is there anything that you've stopped doing this year? Are you forming any new habits or changing any old ones?
Shop The Look